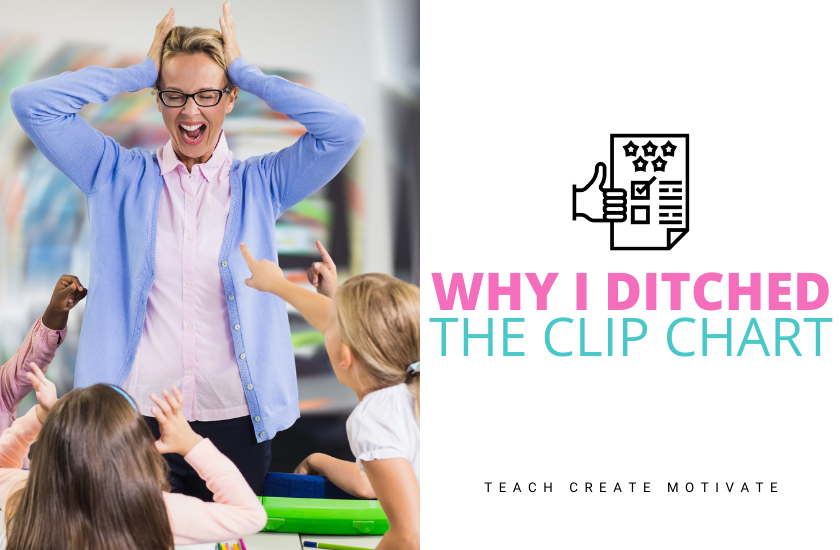 A clip chart has positive behavior reinforcement and negative behavior management all in one! A classroom management strategy that seems too good to be true. All you have to do is ask students to clip up or down. It's that simple!
But what are clip charts really doing in our classrooms? Let me tell you why I ditched the clip and what to do instead!
Why I Ditched the Clip Chart
Classroom management is more than just correcting bad behaviors. Classroom management is about building relationships and fostering a positive environment. A clip chart corrects behaviors for the moment, but what is it doing long-term?
Here are just a few of the issues that come up with clip charts:
A quick fix with no lasting effects
Students who are unsure of what to do differently next time
Confusion of what caused a change in status
Same students, same outcomes
Reactive behavior management
One reason I tossed the clip chart is that they have no long-lasting effects on management. Students cannot make a connection to expectations by moving their clips. It's hard to make a connection to what is expected when everything is related to a clip! The consequence is always the same, up or down.
When consequences are the same for every choice, good or bad in this case, this leaves you in the constant cycle of managing behaviors. Clip charts are a reactive response to behavior. Effective classroom management is all about being proactive!
Classroom Environment
The biggest reason I ditched the clip chart is the effects it has on students' emotional health. Think about it, every time you made a mistake, would you want it announced and displayed to all your peers?
That is exactly what a clip chart or flip card does. The embarrassment, shame, and anxiety attached to the clip chart with that clip were enough for me to say goodbye alone!
A classroom should be a safe place for all students. It is our job to establish that for our students. There are ways to have effective classroom management without the clip!
Alternatives to the Clip Chart
Classroom Management Games
Classroom Management Games are a great way to reward students for positive choices instead of moving a clip. There are a few ways to use classroom management games as an alternative to the clip chart.
Whole class games are a way to build a positive and engaging learning environment. Reward any positive behavior or work on specific skills that need improvement. For example, if students have trouble transitioning, that can be a specific skill you focus on!
Use the individual bingo boards and stick them to student's desks! Students can earn a piece for on-task behavior, kindness, neat work, etc. The options are endless!
If you'd like more ideas on using classroom management games as positive behavior support, read my post, Engage Students with Classroom Management Games.
Classroom Management Games Bundle
This bundle comes with ALL of the classroom management games to help your students stay engaged and focused while having fun!
Set Goals
Goal setting with students is another alternative to using the clip chart. Morning meeting is the perfect time for these discussions! Goals are teacher-guided and student-led. Everyone has a goal, so there is no singling students out. Students set their goals themselves and keep them on their desks as a reminder. Once they have met their goal, they pick a new goal.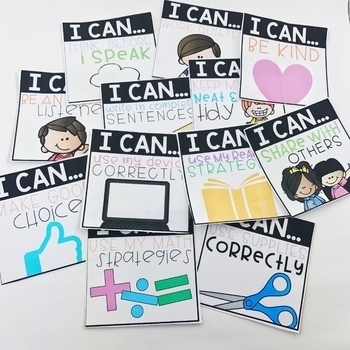 I love using Target adhesive square pockets for student goal-setting cards! They stick right on the desk as a reminder to the student (and the teacher!) If students have a goal in mind, I edit the cards to what they are working on. Students sometimes struggle to pick a goal, so I like to have some pre-printed for them to choose from.
Classroom management games and goal setting are only two of many ways classroom management can have a lasting effect on the classroom environment. Rewarding positive behavior and setting goals will get you and your students a lot farther than a clip-up.
Even More Alternatives
If you are looking for more alternatives to the clip chart, check out Classroom Management Academy! Classroom Management Games and Student Goal Setting Cards are just two of MANY ways you can be proactive in managing your classroom!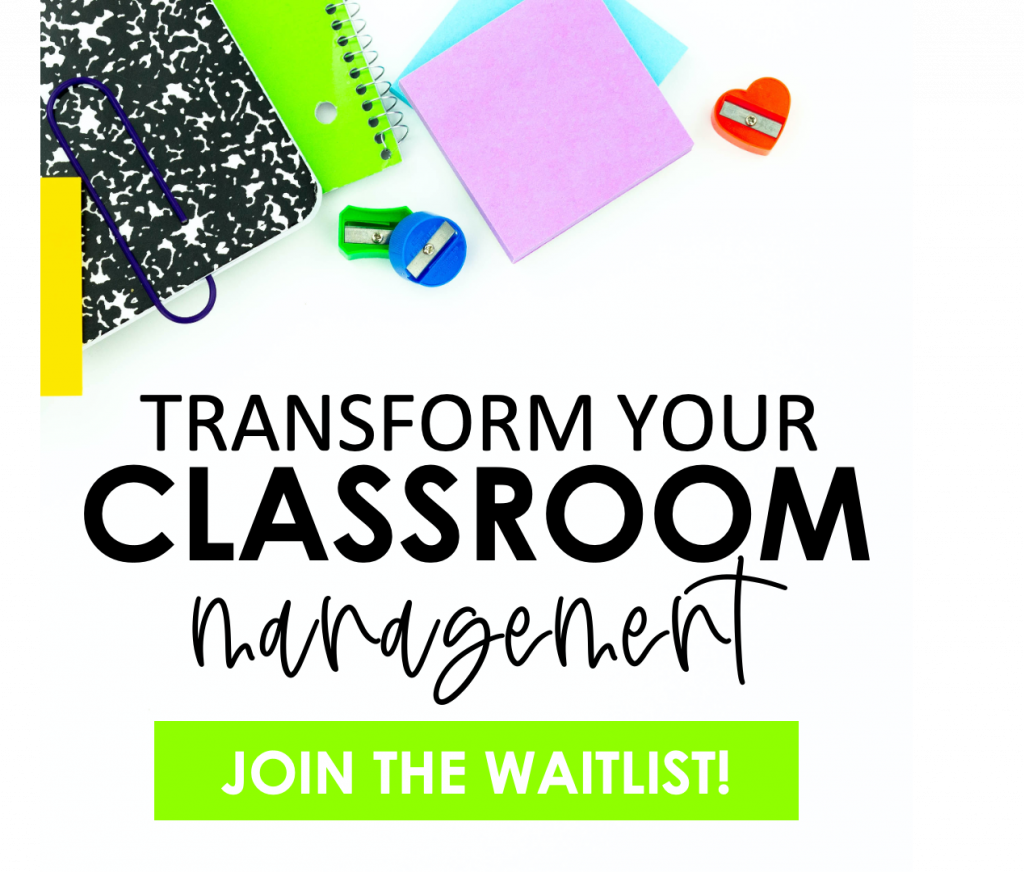 Not only will so many more alternatives to the clip chart be included in Classroom Management Academy, but you will also learn how to maximize classroom time and foster independent learners. Classroom Management Academy is launching soon on July 5th! Get on the waitlist, so you will be the first to know when it's open!
Pin the image below to save this post for later!