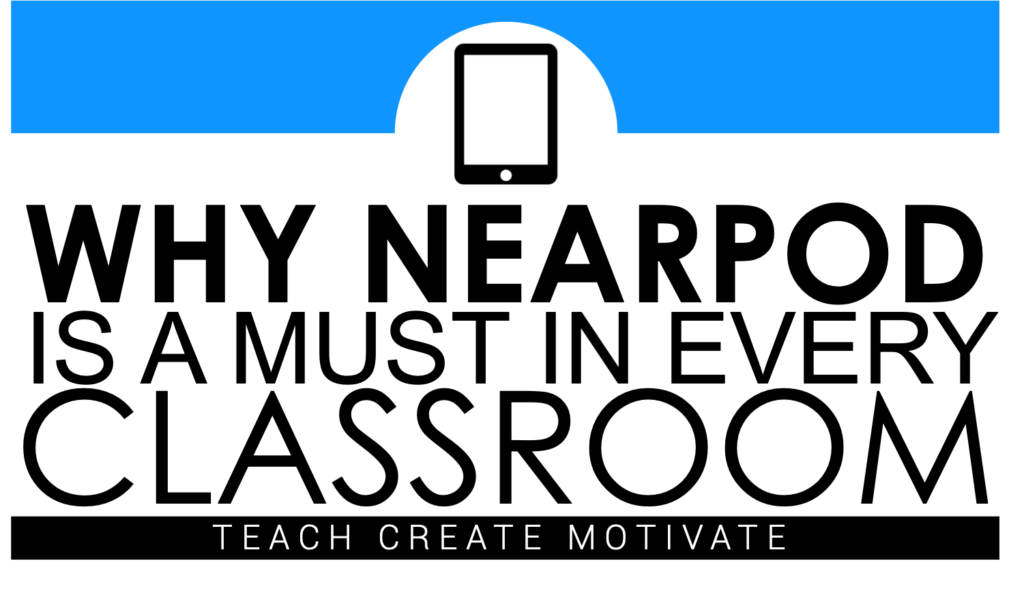 This post was written in partnership with and has been sponsored by Nearpod. All ideas and opinions are honest and completely my own.
What is Nearpod?
If you aren't quite sure what Nearpod is or have been curious about what it can bring to your classroom then this post is for you!
Before I tell you anything else – did you know Nearpod is FREE? Grab yourself a Free Silver Membership here to get started!(Of course, there is the option to upgrade to Gold or Platinum for even more extras!)
Nearpod is a phenomenal student engagement platform that adds endless engagement and digital learning to your days. After using it myself, I have to say I feel Nearpod is a must in every classroom. Nearpod provides various ways that transform your students' devices into powerful learning tools. From interactive controlled lessons, to live student responses, to customizable and ready to teach lessons, Nearpod has it all!

Why I Love Nearpod:
Student Engagement
Student engagement is crucial to any lesson.. If students aren't engaged in what they are doing (and for that matter, if we aren't either!) then we have already lost half the battle. The top thing love the most about using Nearpod into the classroom is the amount of student engagement it provides and how easily this is achieved. Students using their devices to learn is already engaging, but Nearpod also gives teachers over 25 interactive activities to keep engagement going throughout the lessons. Some of these tools are:
LIVE, interactive lessons
quizzes
open ended questions
draw, type, and highlight on slides
polls
virtual field trips
3D objects
and MORE!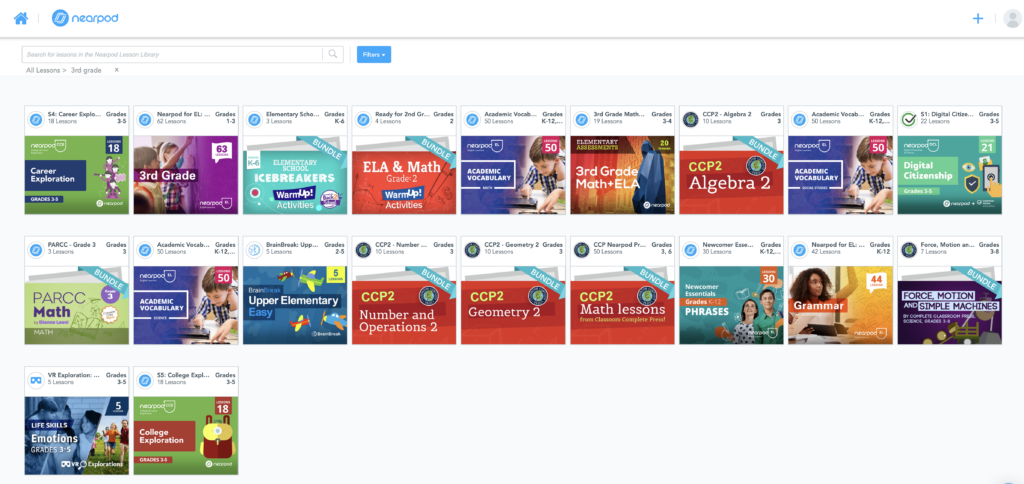 Paperless
This is obviously a given when it comes to Nearpod, but it really is a huge plus and makes our lives as teachers so much easier! I am all for anything that makes our classrooms and lessons easier and run smoother, not to mention more efficient and effective. Nearpod is completely digital which takes away the stress and time commitment of making copies, keeping track of them, and wasting paper. All that is needed are student and teacher devices. Nearpod works on any device as long as you have access to WIFI. Not 1:1? No problem! With both teacher and student-paced lesson modes, you can use Nearpod in small groups, student groups, at stations!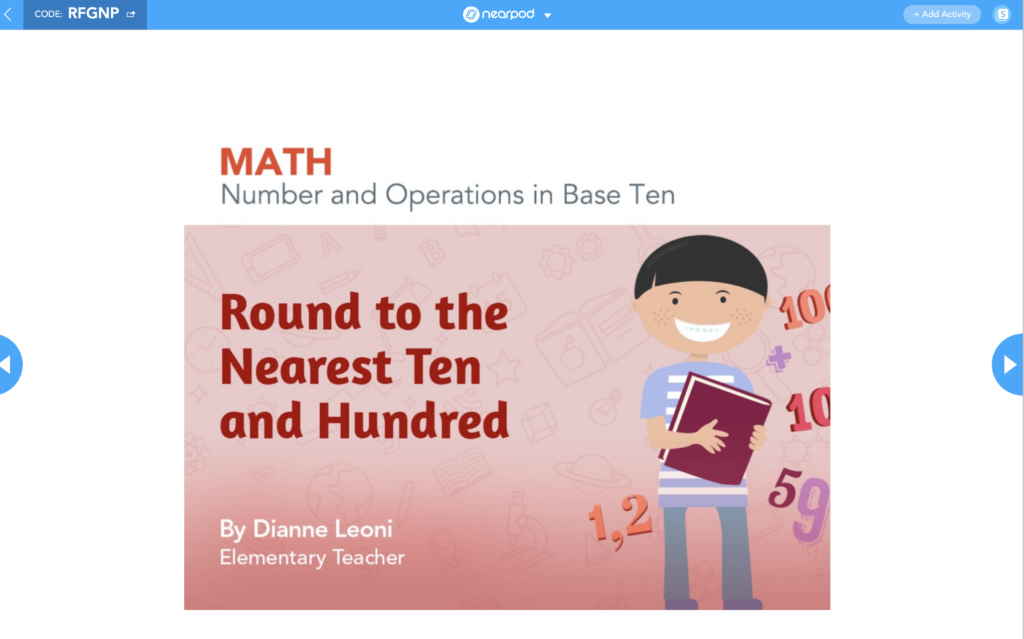 Easy Student Check Ins
THIS. This is an absolutely amazing feature of Nearpod and really sets them apart from other digital learning platforms. Using Nearpod lessons with your class provides the opportunity to give instant and immediate feedback to you students. You as the teacher are given an immediate view at their answers and can use that data to check in with the students that may need that extra help, while the rest of the class continues in the lesson.
Another aspect of this is the ability to show students the answers at the end of a lesson or quiz but still having the ability to hide their names. This is a perfect way to go over class answers and common misconceptions while taking the embarrassment or competitive nature out of it. Another plus can be found within the digital quiz feature. Teachers can actually show students their OWN quiz results immediately so they can see the correct answer compared to their own.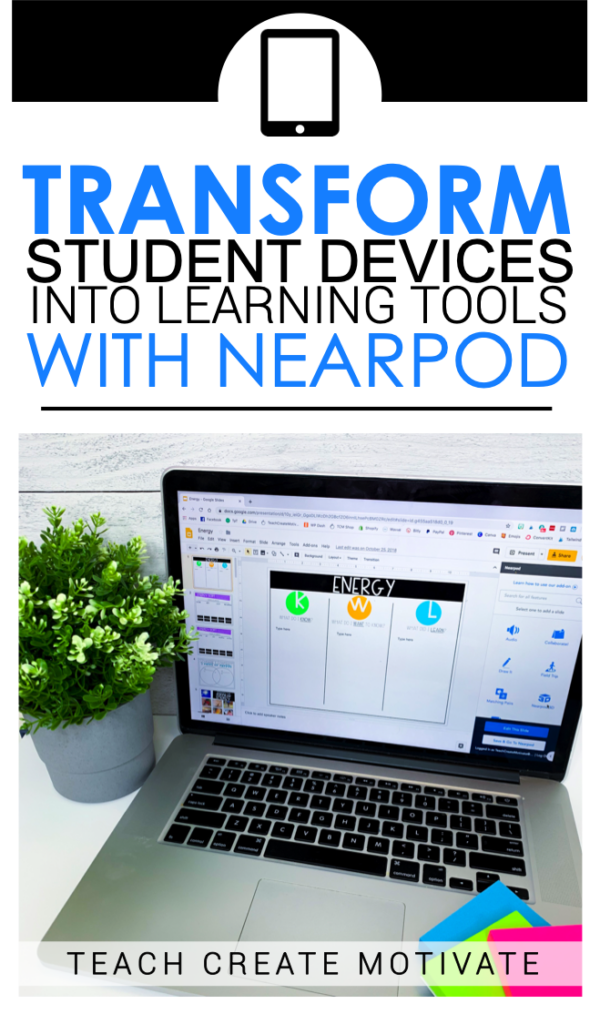 Countless Ways to Use
With Nearpod, the possibilities are endless. What if I told you, you could use the Google Classroom add-on to utilize your favorite digital activities in Nearpod? This feature is mind blowing! Not only can you find over 7,000 amazing ready-to-teach lessons in Nearpod's lesson library, to create your own Nearpod lessons from scratch or existing Google Slides/Powerpoint presentations. Use Nearpod in whole group or small group with the live lessons, have students take quizzes, answer open ended questions, play educational games, and go on virtual field trips around the world. Nearpod works great in math, science, social studies, and ELA. As well as there are amazing integrations for your Social Emotional lessons and activities and digital citizenship! Below I opened up my Energy Digital Activities and used the Nearpod add on in Google Slides.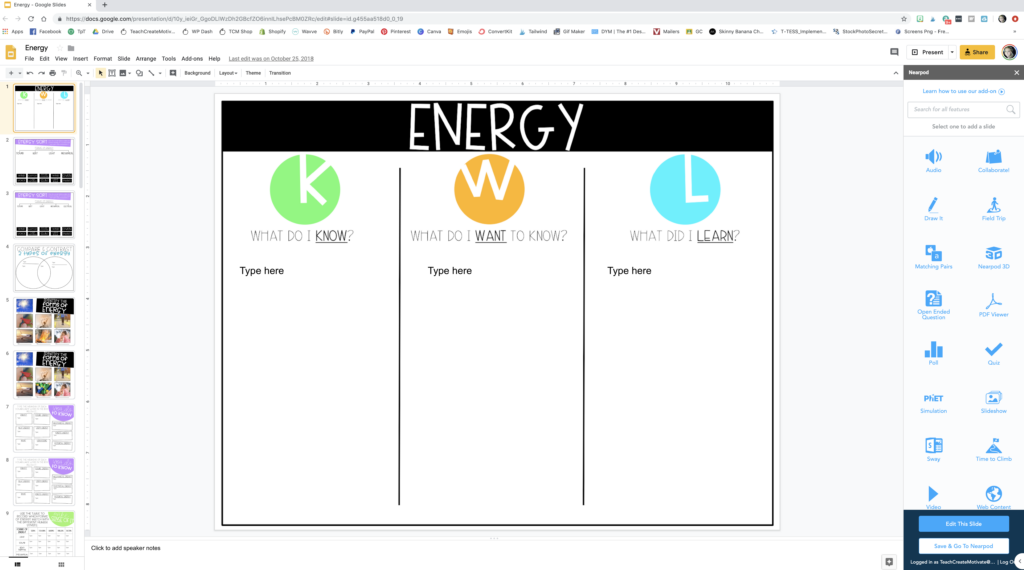 Getting started with Nearpod is seriously SO easy!
Grab your free silver membership HERE. Don't forget a Gold membership allows a bigger class size, more lessons, and the Virtual reality features, unlock Platinum for access to student notes and +7,500 standards-aligned lessons.
Once you have made your free account, explore the lesson library by grade level, subject, standard and resource type.
Use the amazing interactive media options and student engagement that Nearpod provides!
Head over to this post to see how you can still use Nearpod even if you don't have 1:1 devices! Feel free to share your love of Nearpod, any questions you might have, or what you'd like to learn more about from Nearpod here in the comments!