This post was written in partnership with and has been sponsored by Deflecto. All ideas and opinions are honest and completely my own.
Classroom organization is my JAM! I love anything and everything when it comes to organizing teacher and student supplies. What makes me even MORE giddy is when the supplies are displayed beautifully. It's the small things in life and I right?!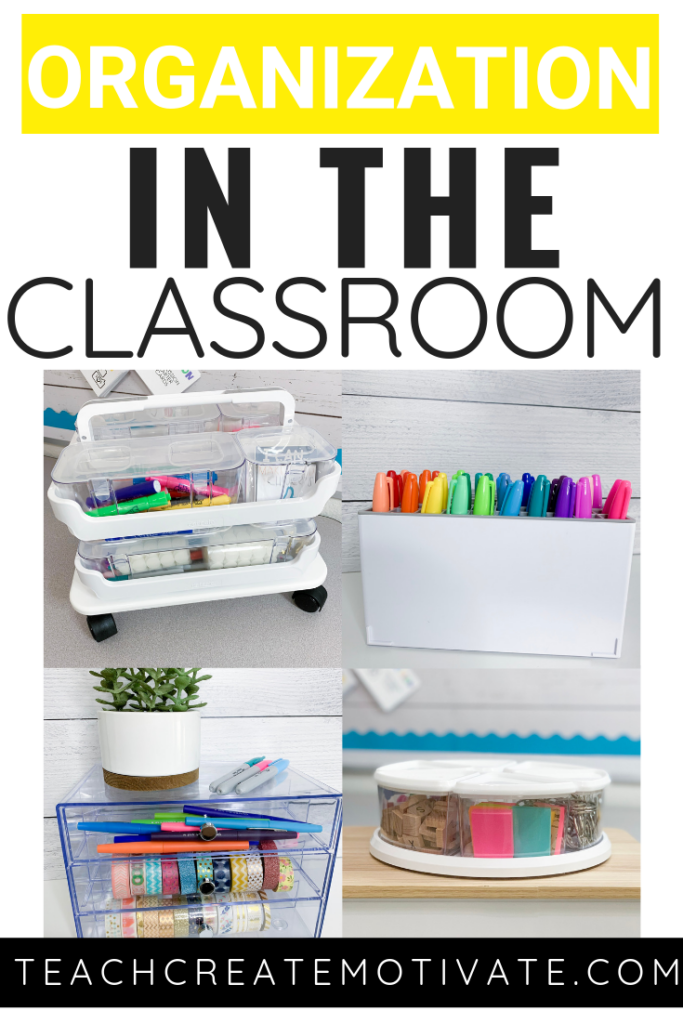 Back to school season is the perfect time to get organized, but let's be honest, as teachers we are always reorganizing and putting ALL the things in pretty bins and containers.
I love all of these organizational tools from Deflecto! They are functional yet so sleek and simple in design. They provide amazing ways to organize so many of your teacher supplies while still looking put together and in a way that goes with ANY classroom!
Here are some of my favorite ways I organized teacher goodies using Deflecto's products!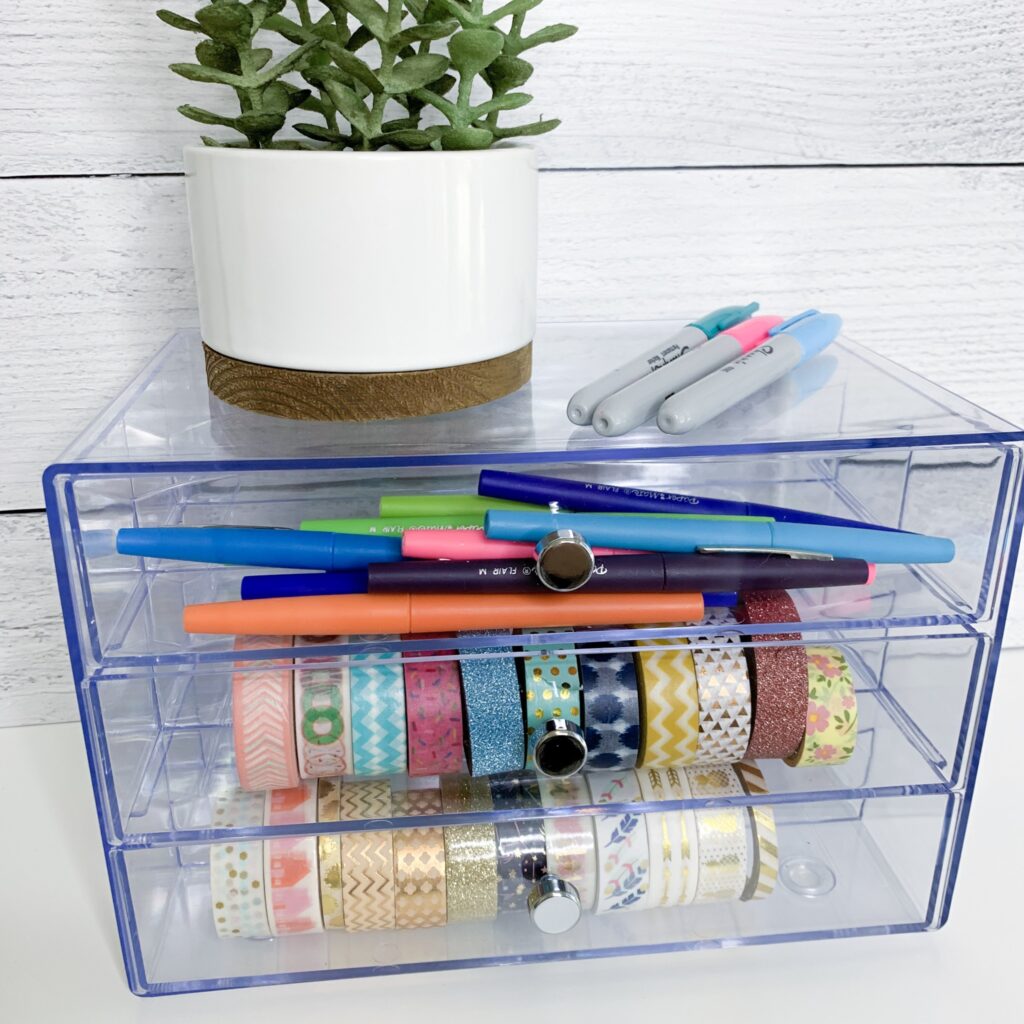 3 Drawer Organizer-I LOVE how sleek these clear drawers are! You can see all your washi tape (or whatever you heart desires!) inside!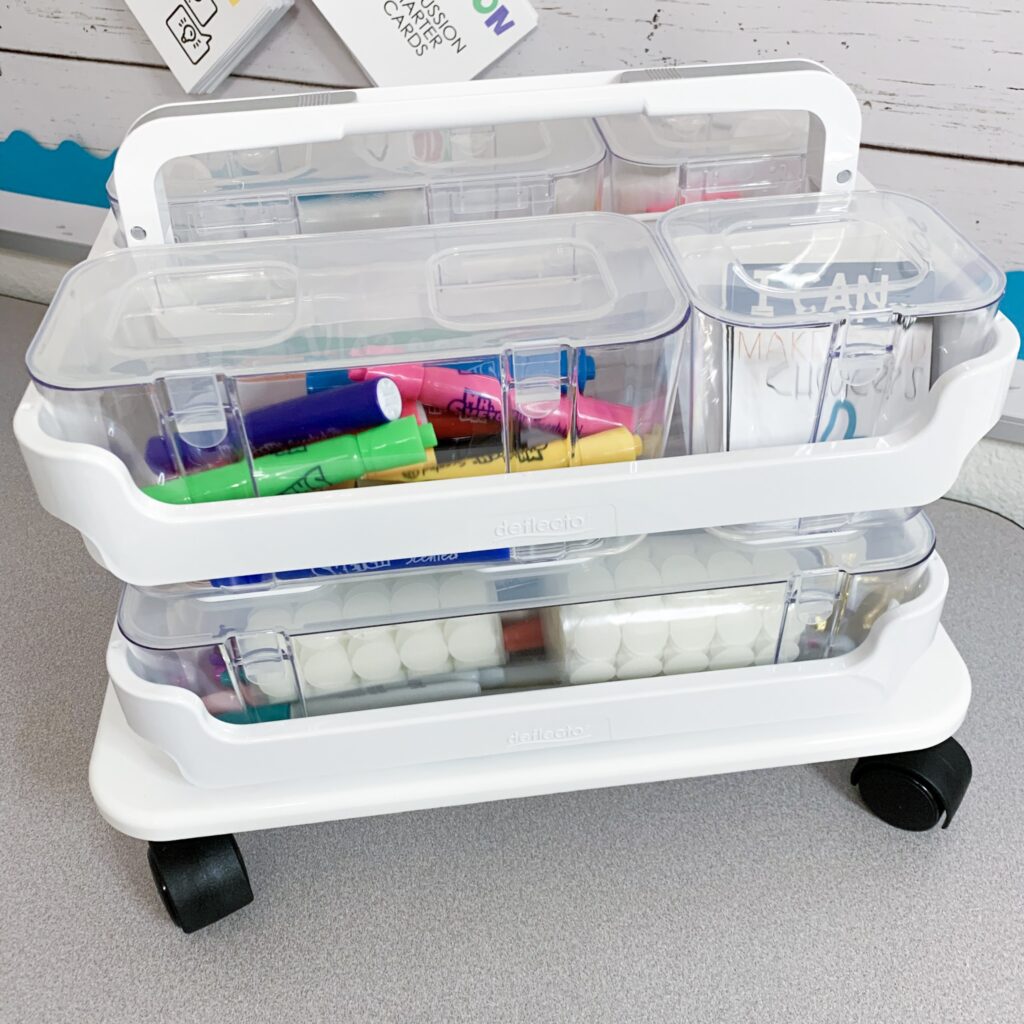 Storage Caddies-um helloooo! I am in love. I used these to store markers, colored pencils, and all of my Velcro which I use for all of my Classroom Management games! My favorite part is that these stack! Deflecto also offers a bottom piece with wheels-so cool!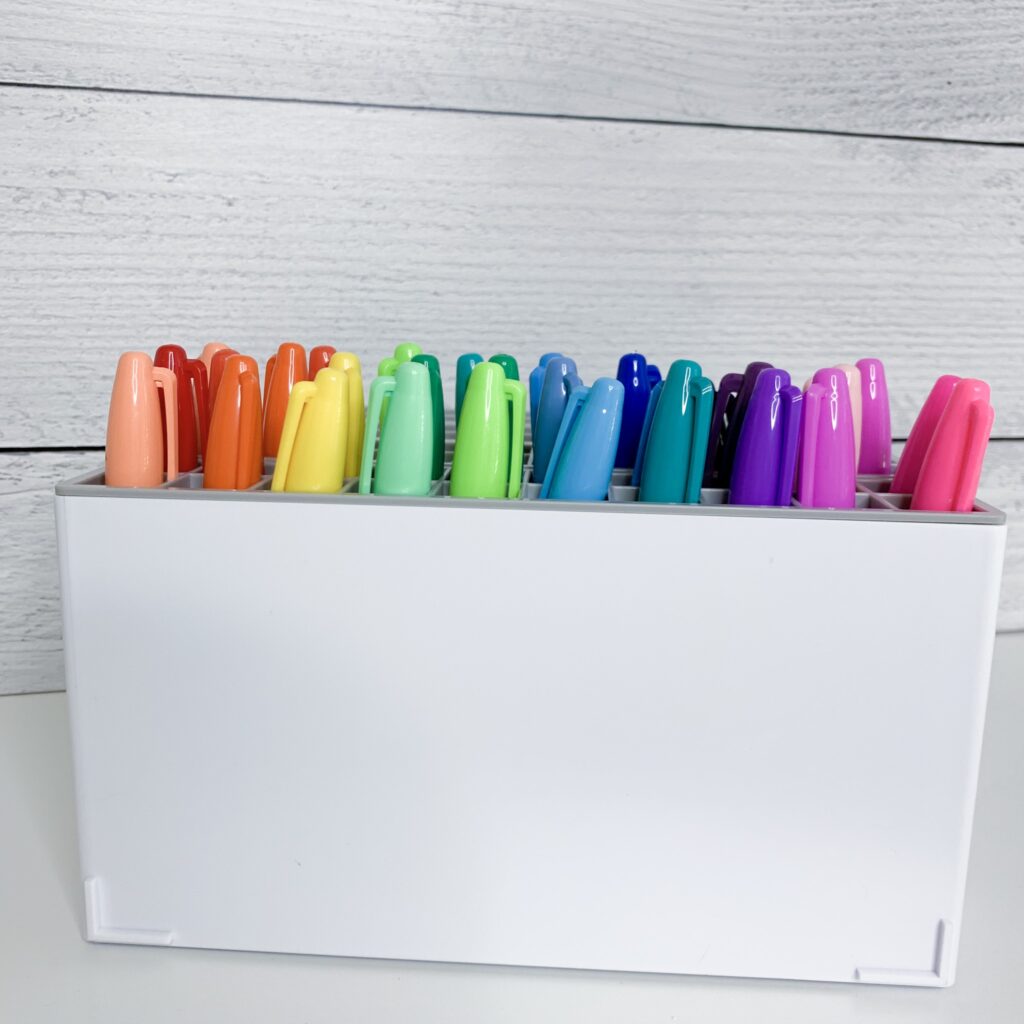 Expandable Marker Accordion– It holds and displays anchor chart markers SO perfectly!
Rotating carousel organizer– I LOVE this thing! It is a great size and rotates which makes it so easy to find whatever supply you need! This is perfect for a small group table and supplies!
All of these supply caddies are available from Amazon which makes it so easy to grab what you need and get organizing right away! I will link them all below! They can also be found at Michaels and Hobby Lobby!
Rotating carousel organizer
Expandable marker accordion
3 Drawer Organizer
Stackable caddy organizers
Caddy Wheel Base

This blog post may contain affiliate links. I may receive a small commission at no additional cost to you. You are not obligated to make your purchase using these links but if you do, it does support this blog and my business. I only share products that I use and love!