100 days of school is a fun milestone to celebrate every year! Some schools go all out with 100th day activities like dressing up as 100-year-olds, special snacks, crafts, and more!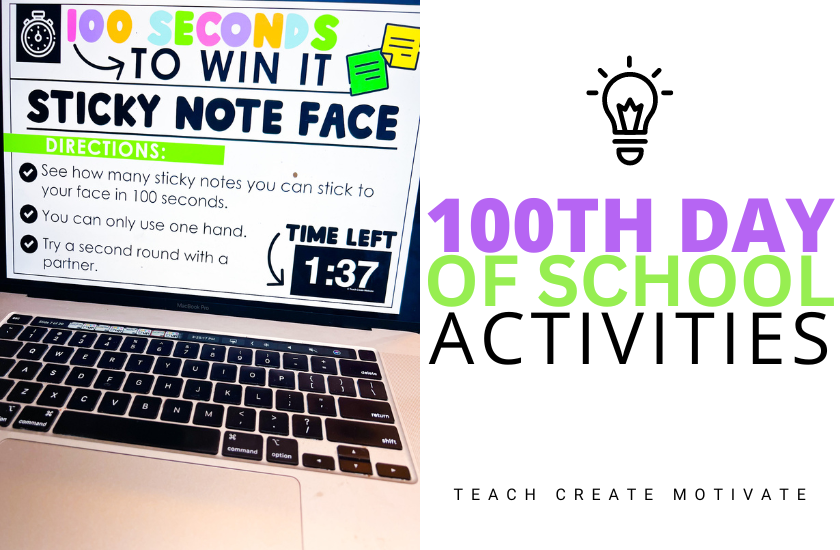 Here are two super easy 100th day of school activities to help mark the special day.
100 Seconds to Win It Freebie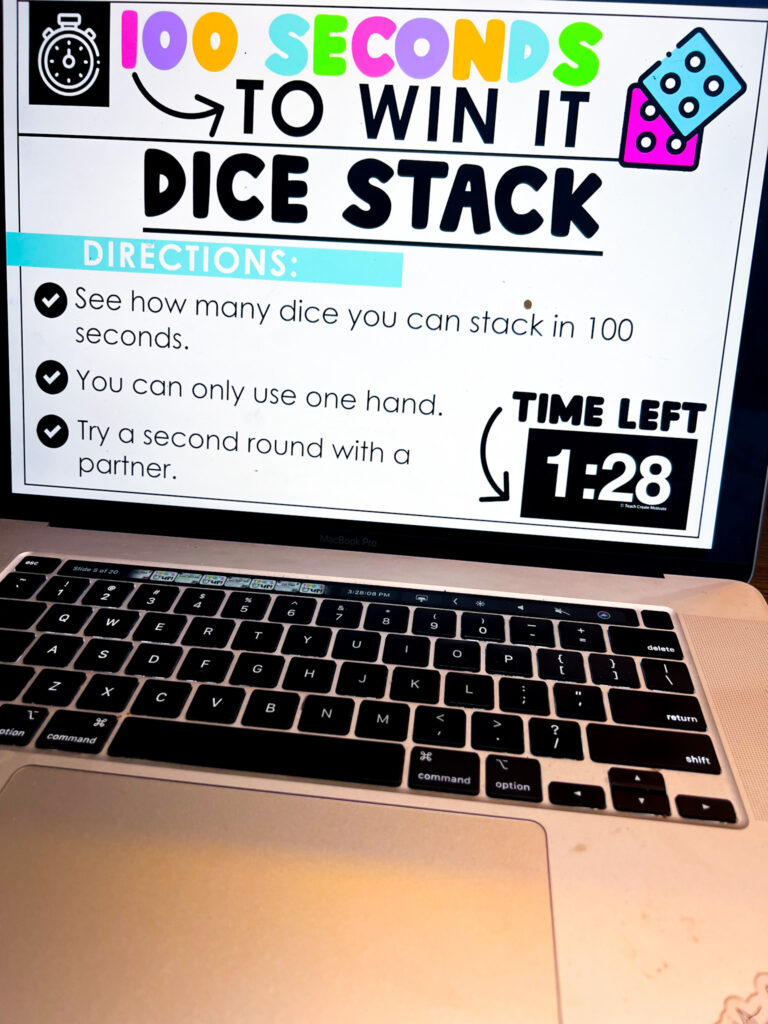 You've heard of Minute to Win It, right?! Well, this freebie is a spin-off of that! This freebie has 10 slides with directions to "Minute to Win It" style games, but instead of a minute, students have 100 seconds to complete the task!
All the activities include items you probably have right in your classroom, or you can always borrow from the teacher next door!
Here are some of the items needed for the activities:
Chopsticks (you only need a couple of sets!)
cups
balloons
dice
sticky notes
hula hoops
tissues
straws
On each slide, you'll find directions for the activity and a built-in 100-second timer! There are 10 total slides with different tasks. Complete them all or pick and choose based on what items you have.
Enter your info below to get the freebie straight to your inbox!
100th Day Writing Activity
Using fun events like the 100th day of school is an engagement hack I love to use when it comes to writing! This one is extra fun because students can make themselves into old people and/or put themselves on the 100 dollar bill!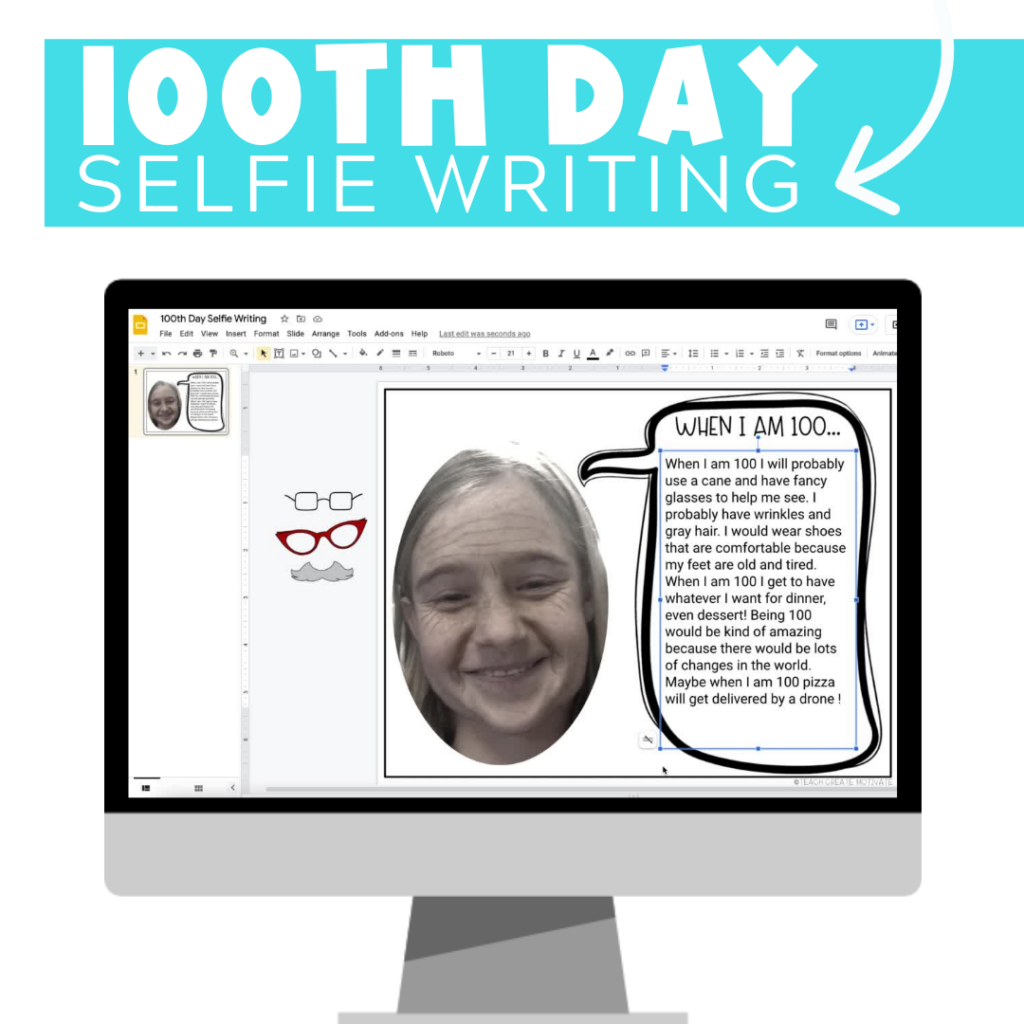 "When I am 100…"
If you have iPads or tablets in your classroom, download the AgingBooth app. Have students take a selfie and save it somewhere they can find it again, like the Drive.
Once they have their selfie, students answer the writing prompt. Students add their selfies onto the page, and they can drag the prop over their face to really do up the "look!"
"If I had 100 dollars, I would…"
Let students' imaginations fly with the prompt, "If I had 100 dollars, I would…"
After typing up their ideas, students take a selfie and add it to the 100 dollar bill. You could even integrate a little bit of math or social studies and discuss who is on the real $100 bill, what it looks like, why different faces are on different bills, etc.
Themed Selfie Writing
Spice up your writing lessons with these themed and holiday writing prompts! Your students will love completing these writing prompts because they get to insert a fun selfie next to their writing. All of the prompts come in print AND digital versions.
I hope these activities give you some ideas for your 100th day of school. You made it! Less than 100 to go!
Pin the image below to revisit this blog post later!