Hitting all the standards for every subject can be TOUGH! That's why I love using cross-curricular activities to hit more than one subject at a time.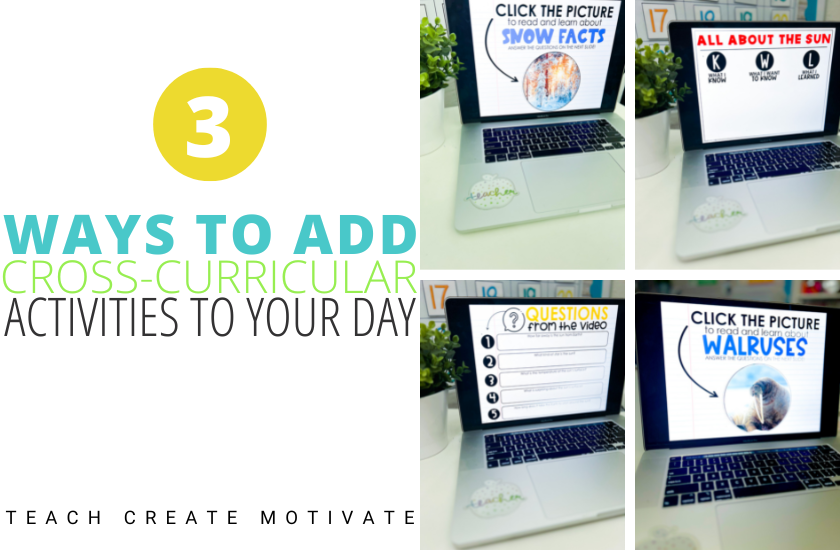 Here are 3 ways you can add cross-curricular learning to your lesson plans!
1. Plug in Seasonal High-Interest Topics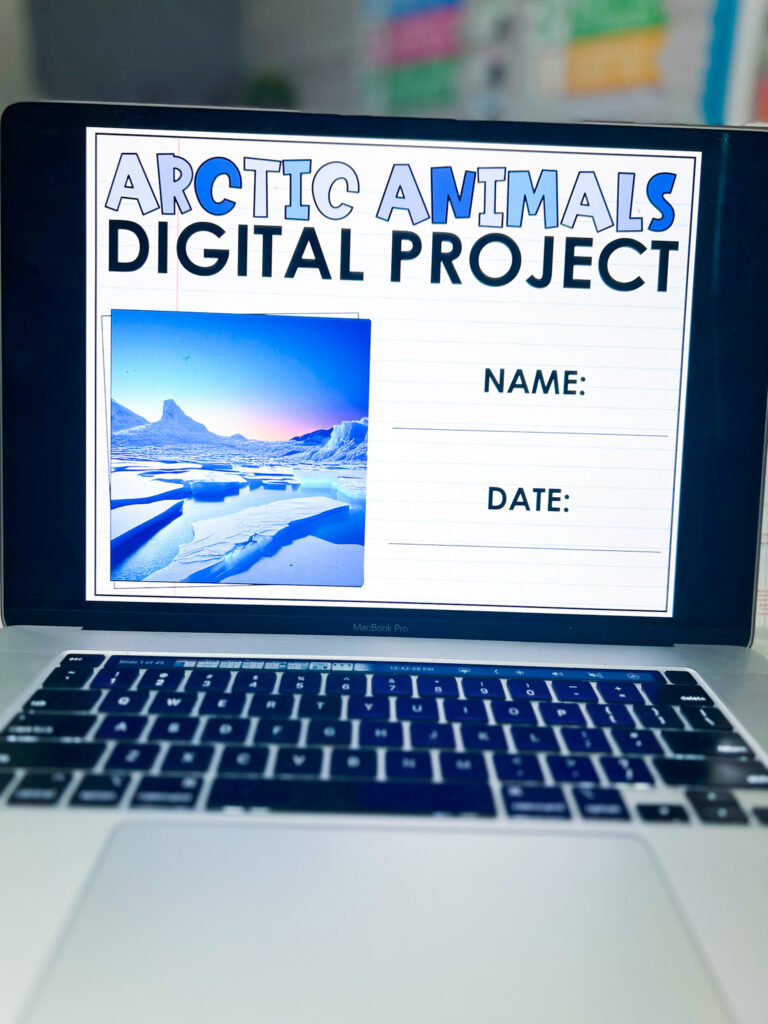 Using high-interest topics in reading and science is a game-changer for student engagement! Reading and science can be a little daunting for some students. But, when these subjects are presented in a way that encourages students to dig in for more, it can make all the difference.
Pairing high-interest topics with the season can be a massive hit with students! That's why project-based learning with Reading and Science Activities can benefit cross-curricular integration success.
Arctic Animals– Students will love learning about Arctic animals and seeing how the information applies to popular Arctic-themed picture books. Perfect for the chilly winter months!
Snow– Student questions about snow…answered! Great for winter months or just after a snow day to bring current events and cross-curricular activities together!
Bats– A popular topic for October! Paired with two read-alouds, students apply their knowledge about bats in the ready-to-use project.
Pumpkins– Great project for the fall! Another way to bring current events into the classroom!
2. Spiral Review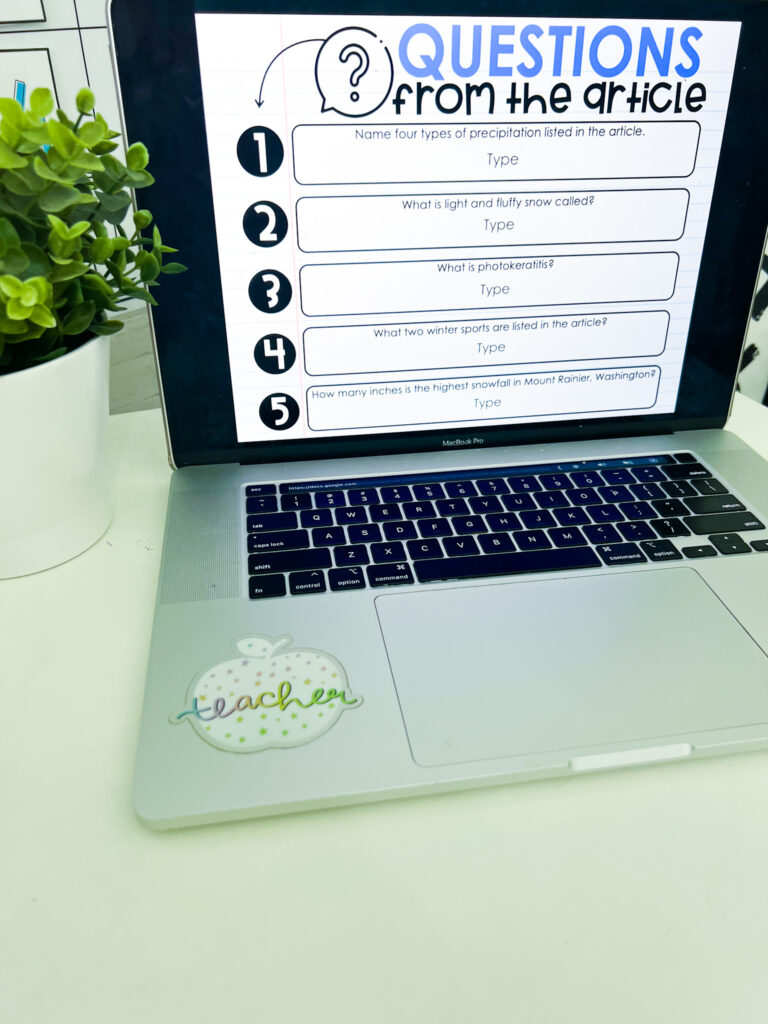 Have the big test coming up? Need a quick refresh on reading or science skills? Use a cross-curricular activity to review those important skills!
The topics are perfect for science content with a focus on reading skills. What's included:
Suggested mentor texts
Activities/worksheets paired with the suggested mentor texts
Graphic organizers for the suggested mentor texts
Vocabulary slides
Videos with comprehension questions
Article with comprehension questions
Passages with comprehension questions
Writing prompts
3. Enrichment Activity
Have students who need a little extra? Use this project as an enrichment activity! Assign it to students as a fast finisher activity or someone looking for an extra project to work on at home or school.
Projects like the seasonal reading and science activities would be perfect to assign to students with a special interest in one of these topics!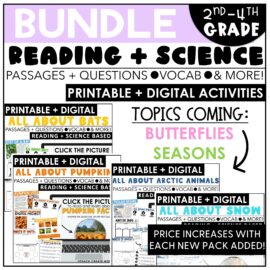 Reading & Science Seasonal Activity Bundle
This bundle is the perfect mix of reading and science! The topics are perfect for science content with a focus on reading skills. These ready-to-use seasonal activities are a great way to integrate science and reading. Each topic has a variety of activities to keep students engaged.
"The Sun" Reading & Science Activity Freebie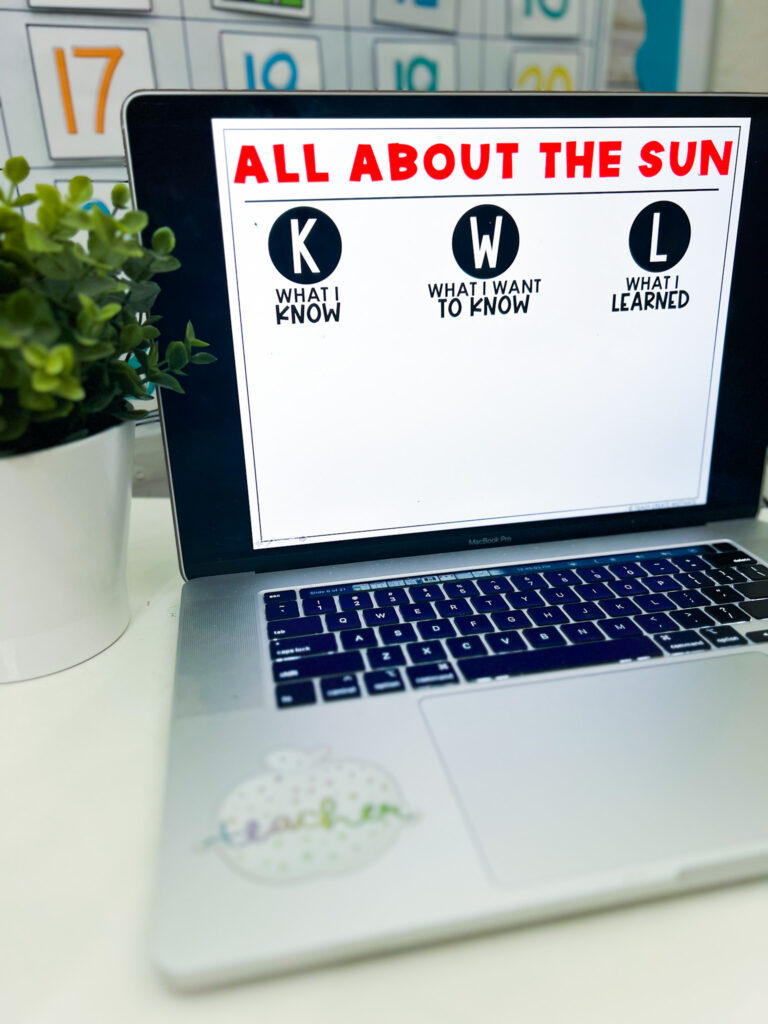 Try out the reading and science activities with your class! Grab the "The Sun" project for free!
This project is so easy to assign because it's NO PREP. Here's what's inside…
Web Chart
Words to know (vocab)
Suggested mentor text: Sun Up, Sun Down

Graphic organizers to go with the text

Linked articles & videos
& MORE!
Easily integrate science and reading with the "The Sun" digital project! Your students will love getting all the facts.
Enter your info below to get it sent straight to your inbox!
Reading & Science Project Mentor Texts
All of the seasonal projects come with activities for a mentor text. Here is a quick reference list!
Integrating subjects can be an incredible engagement tool and a fun way to change lesson plans. Easily add cross-curricular activities into your day by including high-interest activities, using the cross-curricular project for spiral review, or assigning an enrichment activity to students.
Pin the image below to revisit this blog post later!