Tomorrow is the 100th day of school! Even though I teach 3rd grade I wanted to do something fun, quick, and easy to celebrate with my class!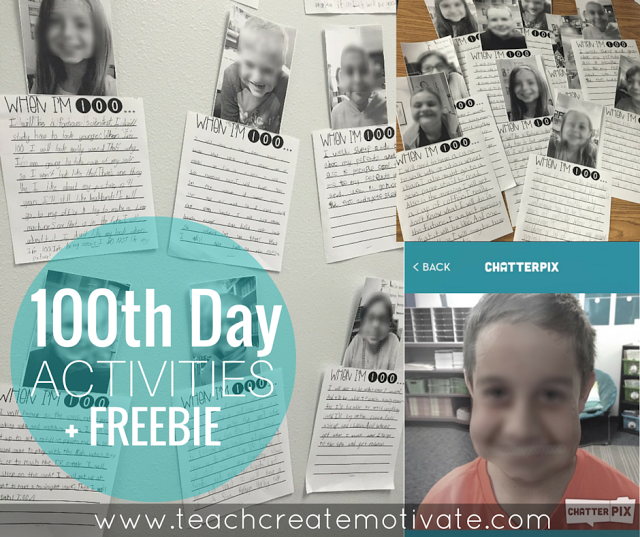 First I downloaded this app, Aging Booth onto all of our devices! It is free! If you only have a few devices, or just your phone, don't worry! You can still do this!
I had my students quickly take a photo of themselves "mainly their face" with the app to get an old version of themselves. Hehe! They love this. I had them upload it to our Google Drive account on our devices so I could print from my computer! If you are using your own phone, just snap their pics and upload them onto your own Drive account through the app!
I printed them out 2 to a page while my kids got to work on their 100 years old writing page. I let them write about "When I'm 100…" This is my way of getting some good writing practice out of this fun activity. 😉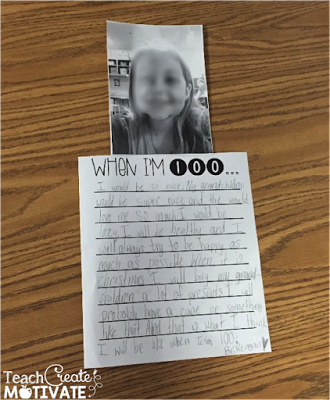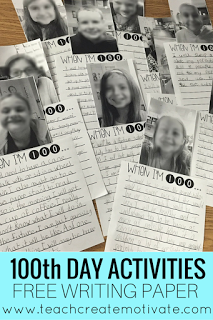 When they were finished we attached their photos to the top of their writing page. I trimmed the sides at the top a little bit.
Lastly, and their most favorite part… I let them use the app, Chatterpix to record themselves reading their writing with their best "old" voice. The used their photo saved from the app to upload into the Chatterpix app. These turned out hilarious and oh so cute! For students who wrote a lot (yay!) I just had them pick their favorite part!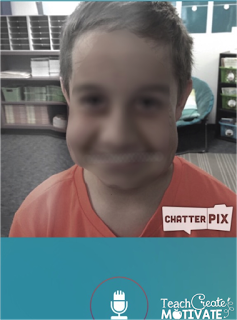 Being an "upper"…ok middle…Elementary teacher, it is hard to sometimes find the time to do fun activities like these. I loved this because it was SO fun for my students, but also tied in some writing!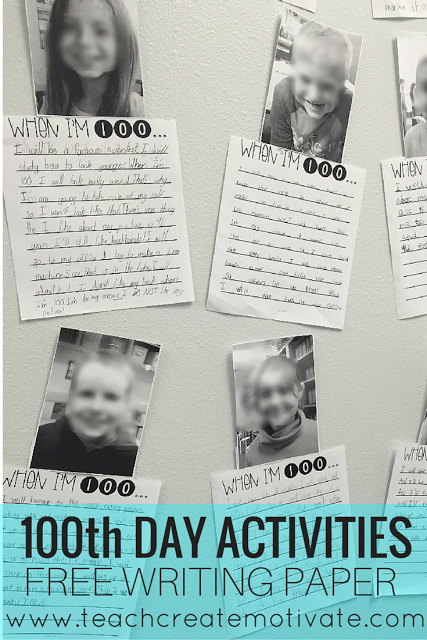 You can grab this writing sheet
here
for free!! 🙂 (Remember: I left a little place blank at the top to attach their photos!!)
Follow me on Pinterest for other fun activities! 🙂