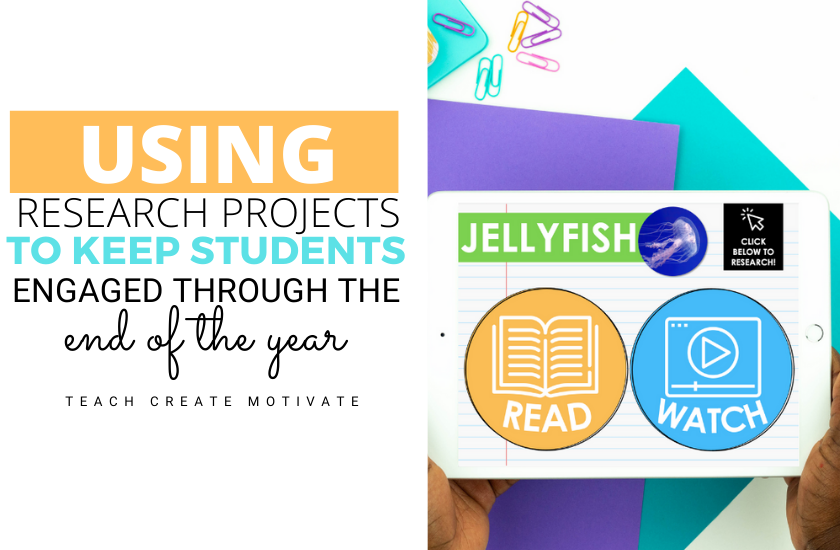 Two questions we are all asking ourselves at the end of the year are:
How can I keep my students engaged?

What can I assign and GO?
Research projects are the answer! With the end of the school year quickly approaching, research projects are the perfect way to reflect on what your class has learned this year while still having fun! Here are four research project ideas to use with your class:
Animal
Weather and Climate
Environment
Hero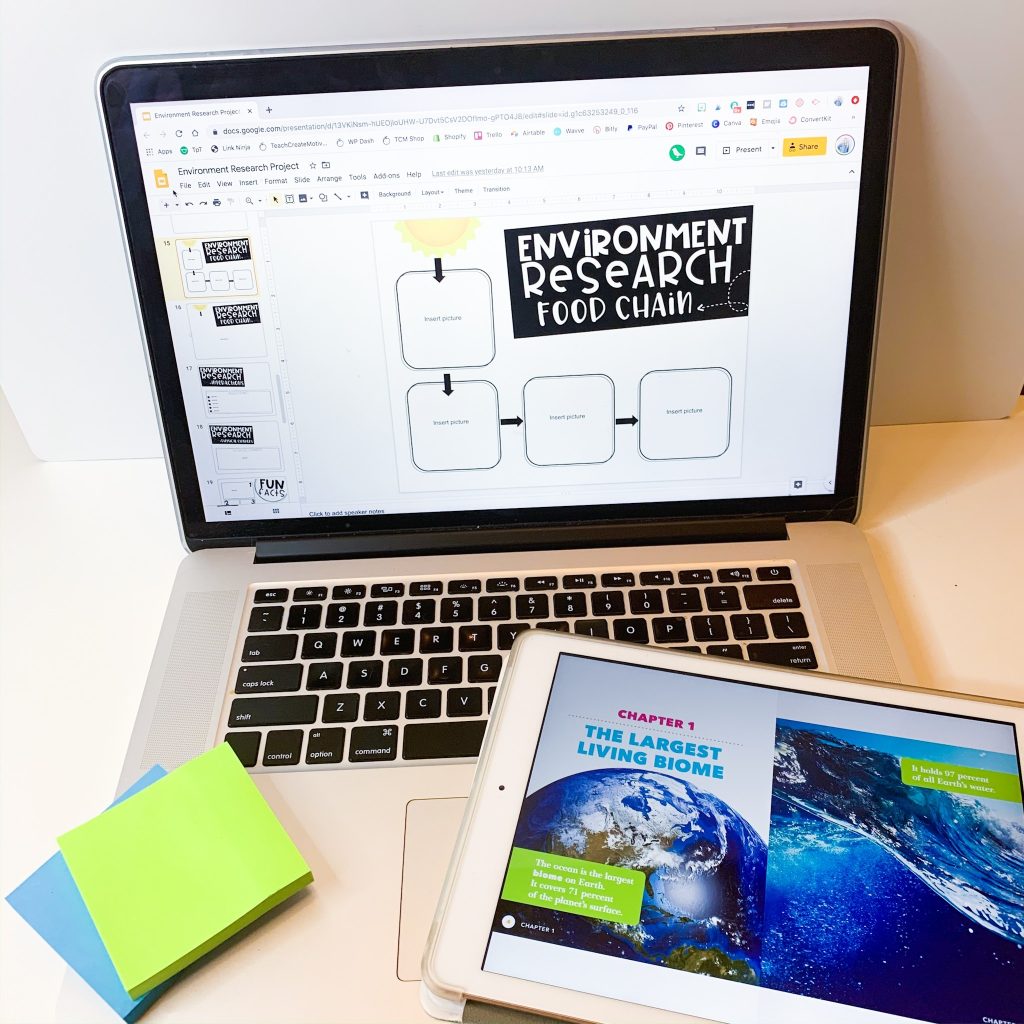 Ways to Use
All of these projects have many uses! Each of these projects is on Google Slides, making it super easy to assign on your learning platform. Students will have FUN and will still be learning at the same time!
One way to use the projects is to wrap up a unit. You can use the projects to assess what your students learned on a particular topic or utilize it as an extension of learning. The projects can be used as an informational writing unit, a science/social studies unit, or a final project. Students can put their skills to use and showcase all that they have learned this year.
Manage your students' work time using Class Slides with Timers. My students thrive when expectations are posted on the board, and they know how long they have to complete their tasks. Using the slides with timers helps keep my students motivated, moving, and meeting daily goals.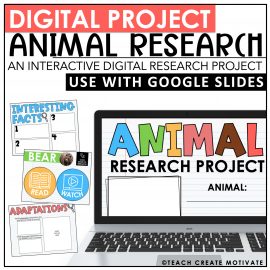 Animal Research Project
This animal research project is the perfect companion to an informational writing unit! Students can work individually or in groups. This digital project is in Google Slides. There are 25 animal research options with links & 65 research templates! Rubrics are provided to help you assess (editable ones provided, too).
Presentation Ideas
Another focus of the project could be practicing listening and speaking skills through presentations. After the students have completed their slides, you can hold a presentation day! Students will love sharing their discoveries with the class. You can assess their listening and speaking and help them learn valuable presenting techniques they will use for the rest of their life!
Have you ever used Flipgrid? This is a great tool to pair with The Hero/Famous Person Research Project. Students can create their Flipgrid from the point of view of their hero/famous person. You could also have your students record their presentations with Flipgrid. This helps my shy students find their voice because it feels more private when presenting instead of being in front of the class. My outgoing students get super creative and love when their classmates watch their videos. You and your students will have so much fun watching the final products!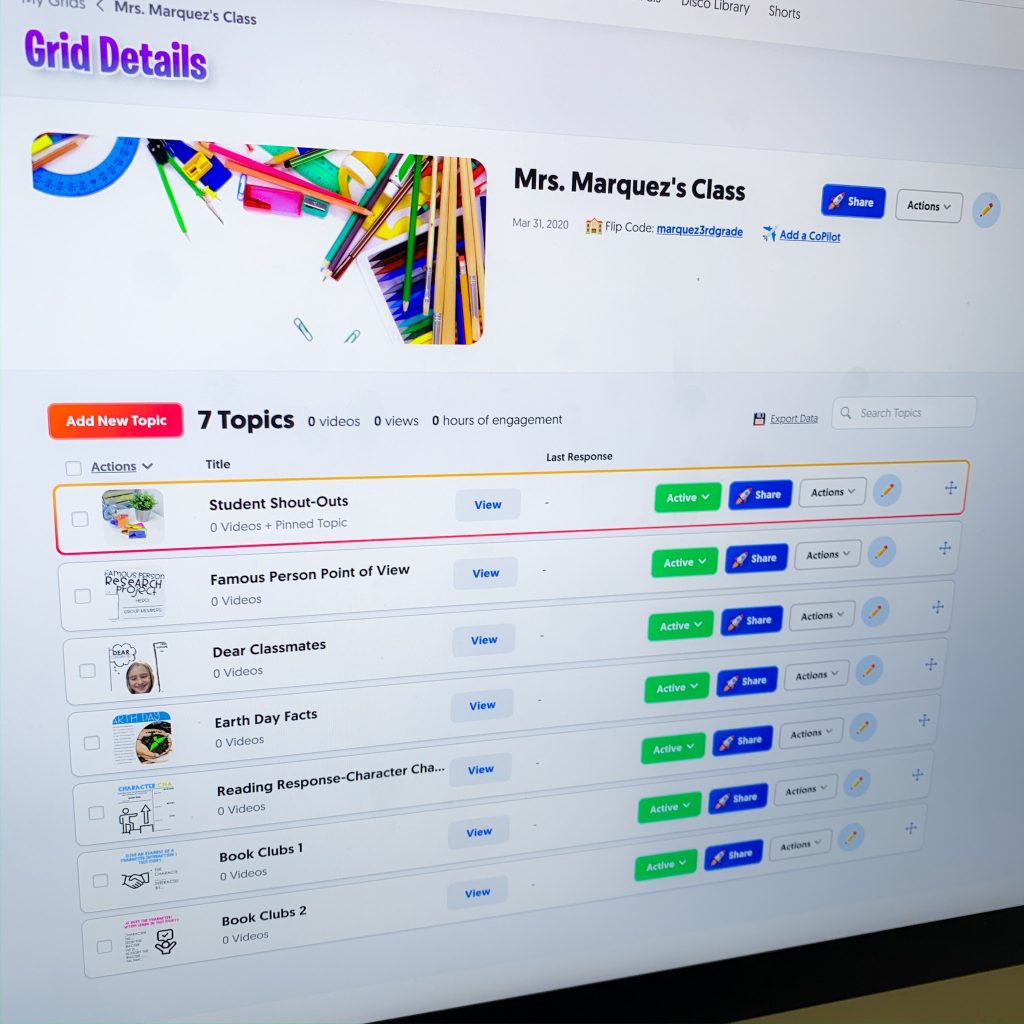 Differentiation and Collaboration
One thing I love about these projects is that they can be differentiated! You pick and choose what slides work best for your students. Each project has over 20 slides to choose from! Students can work individually or in groups. You can even have an in-person student work with a virtual student to foster classroom community and collaboration. At the end of the year, I love having students work on project-based learning collaboratively.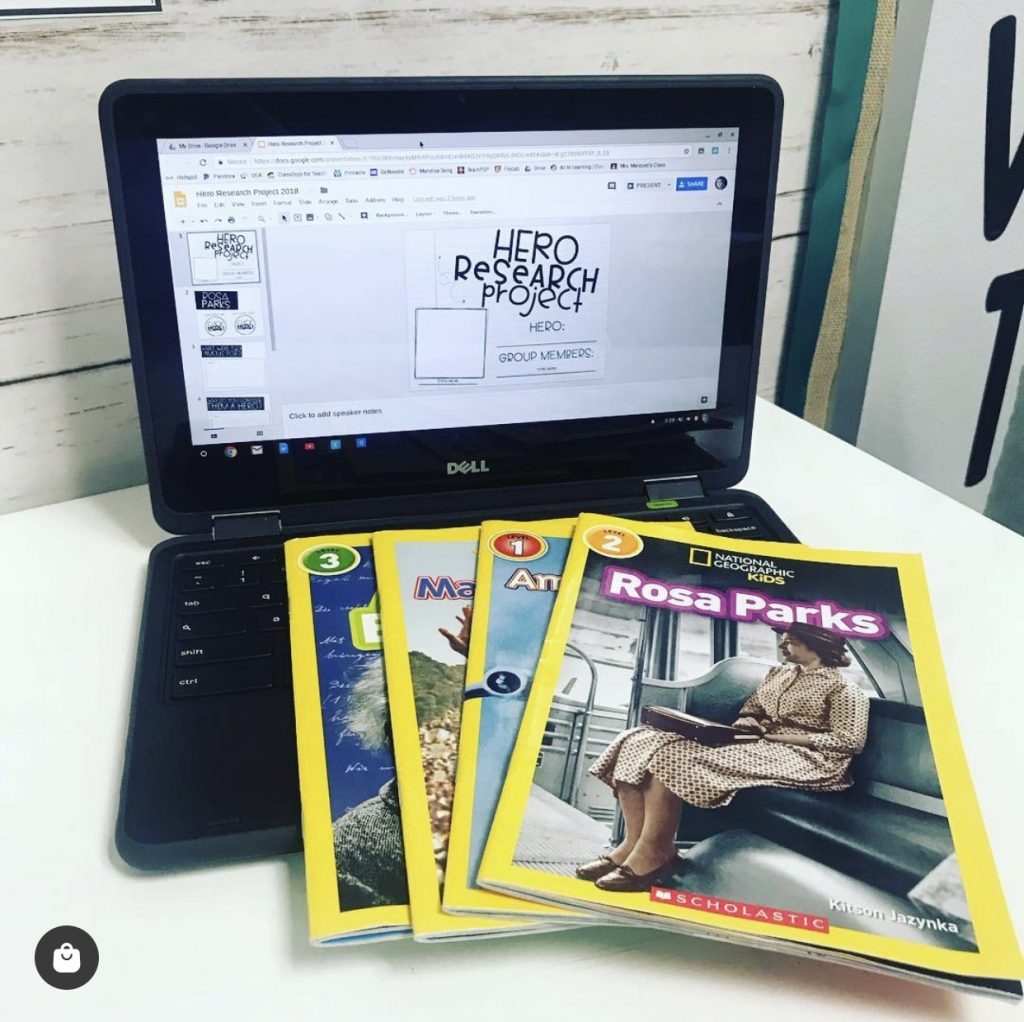 Weather Research Project
This weather and climate research project is perfect for your students to complete at the end of a Weather or Meteorology Unit! Students will research the weather and climate of a vacation location! Students can work individually or in groups.
Grading your research projects has never been easier! Rubrics are included that are pre-made or editable so you can do what is best for your class. There are many ways you can take it as a quick end of the year grade:
Presentation
Vocabulary
Writing
The project as a whole
Individual parts of the project
Group Work
PROJECT IDEAS
Project-based learning is a great way to wrap up your year. Listen to your students apply new vocabulary, use the project for assessment, or pair the project with an informational writing unit. All of the research projects include over 20 slides to choose from. Everything you need to get started is included. Just assign and GO! These research projects are perfect for the end of the year because your students will be engaged by the interactive slides included in the resources while having fun learning!
Pin the image below to save this post for later!