Do you ever feel like your students are not engaged or completely losing focus and not participating as much as you would like? No matter whether you are teaching in-person or online, the struggle is real! You need to know about these 5 great classroom management tools to help you break out of the normal, daily routine! These tools will help engage students and effectively promote and foster a love for learning!
This resource is so helpful for classroom time management. One of the best things about it is that it helps keep your day on track while allowing you and your students to stay focused!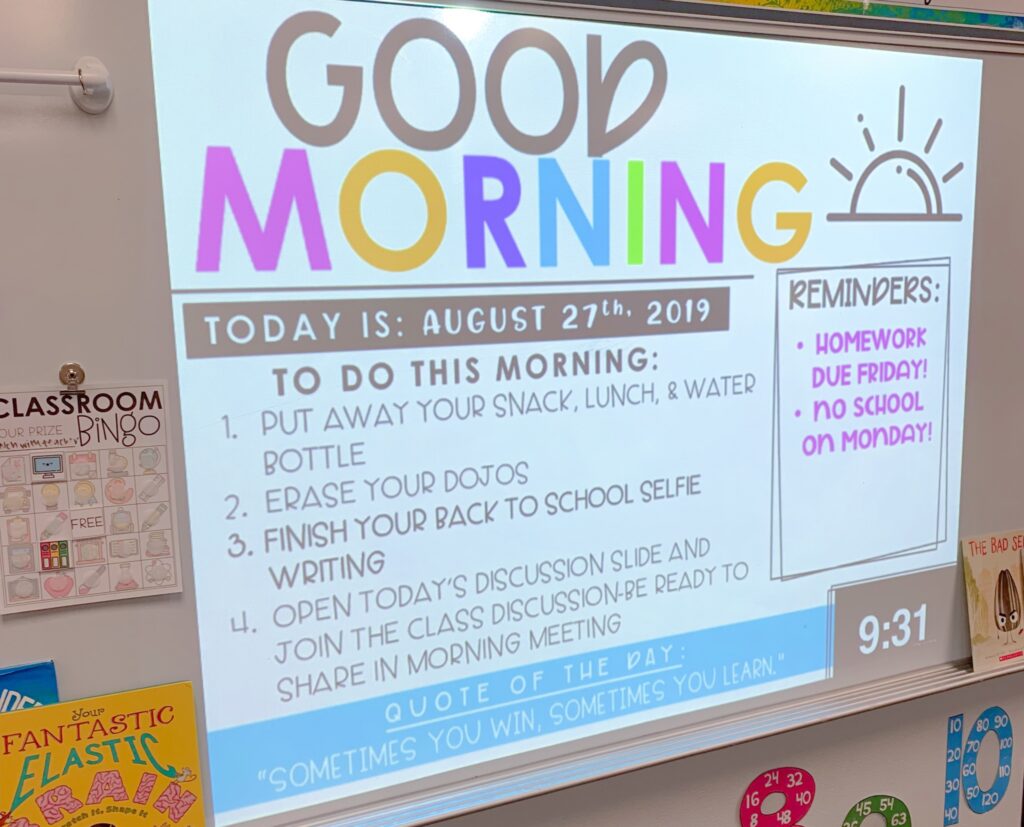 It includes multiple editable slides that take you through each part of your day with options for greetings, rotations, ALL of the subjects, prompts, transitions, and breaks (to name a few). These class slides can be used with or without the timers. They are a must have resource for promoting student accountability and management skills!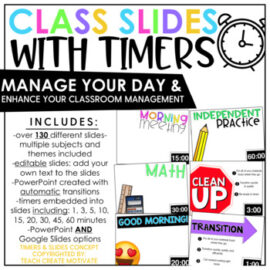 Distance Learning Class Slides with Timers | Classroom Management
Easily use these slides for in-person or distance learning! Use with or without the timers to take your classroom management to the next level!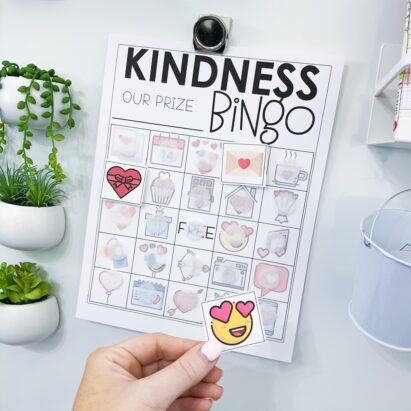 Kindness Classroom Management Bingo FREEBIE
Enhance your classroom management fun with this KINDNESS BINGO CHALLENGE! Simply fill out the form to have it sent straight to your inbox!
A great way to engage students and manage behaviors in the classroom is playing this fun and intentional multipurpose bingo game! It includes a HUGE variety of themes such as Valentine's, St. Patrick's Day, Spring, and more! Be sure to click the button in the box above to get your FREE Kindness Bingo!
Within each theme are multiple types of bingo boards to help you manage the different behaviors that may be happening in the classroom. The great thing about these is that the bingo boards are also DIGITAL! Classroom management tools such as this one are such a lifesaver!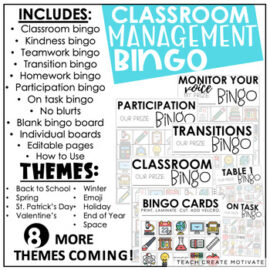 Distance Learning | Classroom Management Bingo | Plan | Game | Digital
Changing up what you use in the classroom to help manage student behaviors is always necessary. These classroom bingo boards are perfect!
As teachers, we love seeing our students become more independent and responsible! Agenda slides are a great way to help them become more organized by holding them accountable for their work. Agenda slides work great to show that week's assignments for the upcoming week for virtual teaching!
These slides make it easy for students to organize their homework, important upcoming events, and things that they need to remember. With multiple themes, stickers, and ways to edit these slides, this is a resource that will definitely catch students' attention in a good way!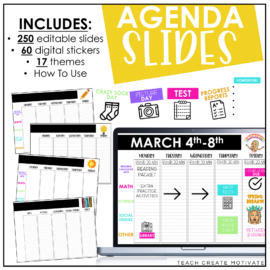 Distance Learning Agenda Slides with Timers | Editable | Digital Stickers
This mega file of editable agenda slides (with timers option!) are perfect to help your students get organized! Project them using the PowerPoint file or use with Google Slides™. MULTIPLE versions included, as well as, the ability to add your own text!
A perfect tool for engaging students, these digital spinners can be used in class or for distance learning. There are multiple spinner themes including random classroom prizes, prompts, and questions.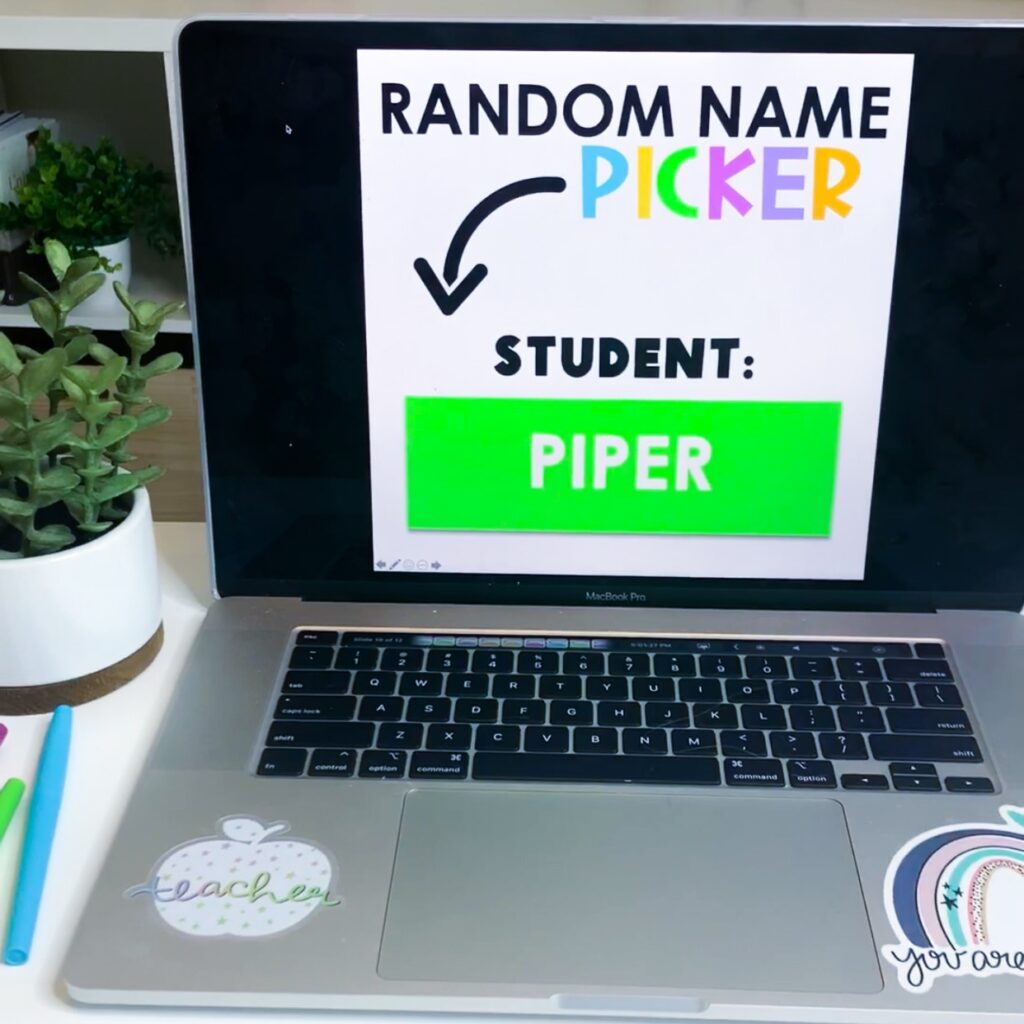 These digital spinners are perfect for class discussions with topics pertaining to reading and social emotional discussions along with some fun themes like "Would You Rather"! Editable spinners are available for classroom names, numbers, and more. This resource is a fun way to promote student participation in the classroom.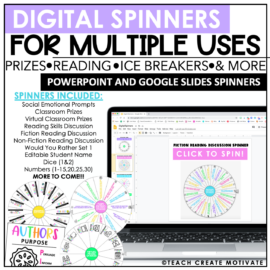 Digital Spinners | Classroom Management | Reading | Morning Meeting
These classroom spinners are the perfect engagement tool for your students! Whether you are distance learning or face to face with students use these spinners to randomly pick classroom prizes, facilitate reading discussions, and in morning meetings.
What fun is school without some games?! This game bundle includes: Bingo, Tic-Tac-Toe, Connect, Make a Deal, Unscramble, and Crack the Code. We know that without fun, our students often get that glazed-over look in their eyes…and without their attention, we know that they are not learning.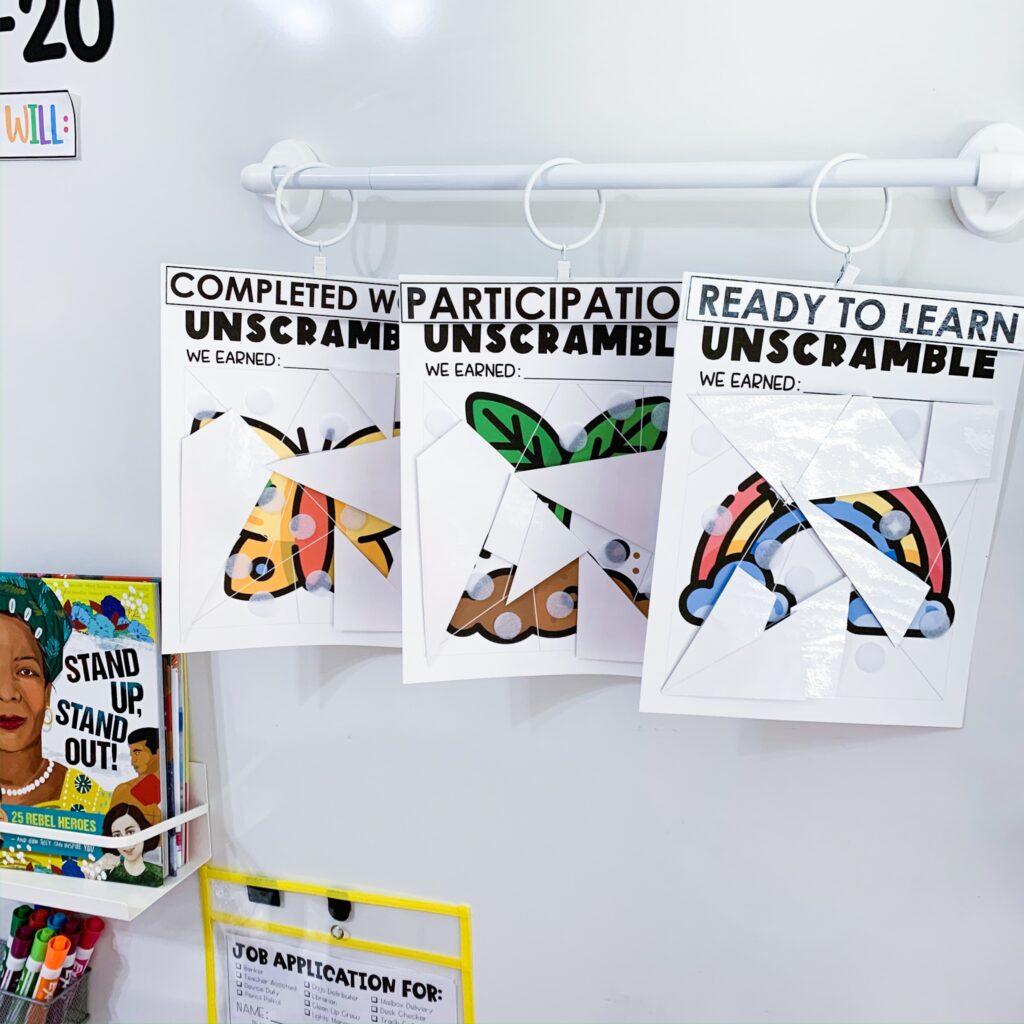 So here's an exciting way to keep it interesting and promote learning at the same time! Staying focused, engaging students, and keeping it fun is the way to their hearts (and ours)!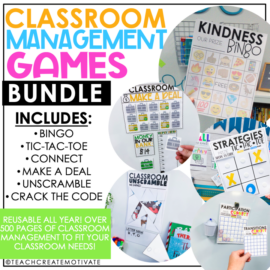 Distance Learning | Classroom Management Games Bundle
This bundle comes with all of the classroom management games to keep things fun and engaging to help your students stay engaged and focused.
Whew! That's a lot of useful resources! I hope this helps you in your classroom management endeavors. Managing a Classroom with Multiple Classes also has some amazing tips & tricks that you can check out!
Please leave your feedback and let us know which tool has been your favorite and how it has worked for you!
Feel free to pin the image below to save this post for later!