Teaching reading in general can be tough, but throw virtual teaching into the mix and it makes it 10x more difficult! Reading is best learned through connection and that can sometimes be difficult through a computer screen. We want our students to enjoy reading no matter how it may look. Teaching reading online doesn't have to be difficult so keep reading to learn 3 ways to foster a love for reading through distance learning.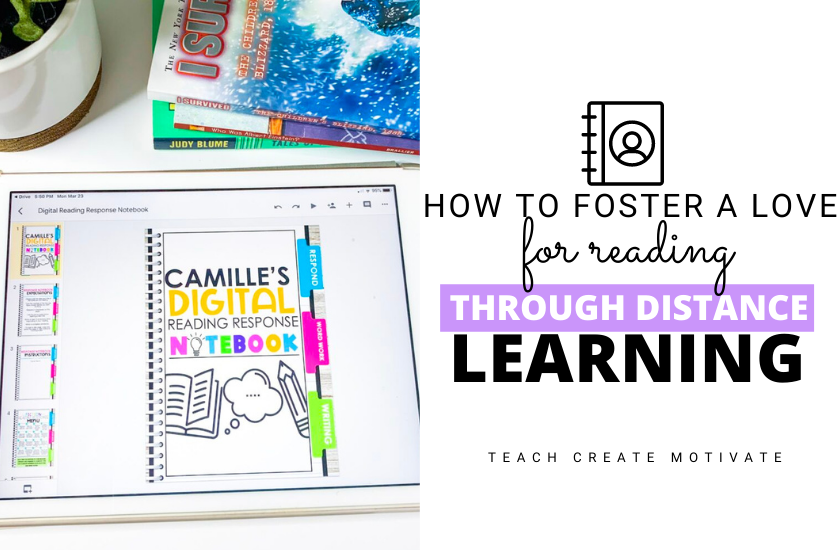 1. Show, Don't Tell
It's important that we keep in mind that students don't always respond best when reading is necessarily a requirement. Although many school districts participate in the Accelerated Reader program, that doesn't mean that you can't find a fun way to make reading enjoyable!
Helping students find a book or series that they enjoy reading can be just as much fun for the teacher as it can be for the student. One of my best tips is letting students choose what they read. It's important to discuss what a "good fit" book is. Grab yours below!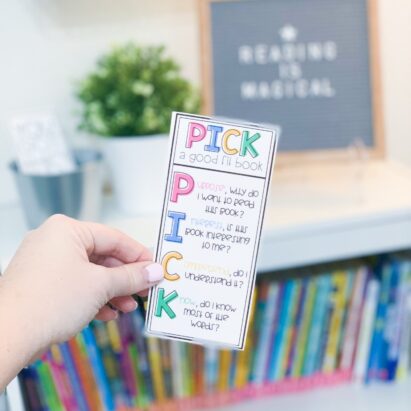 FREE!
Good Fit Bookmarks
One of my best reading tips is letting students choose what they read. It's important to discuss what a "good fit" book is to also teach HOW to choose books they want to explore. One of the ways I do this is with these bookmarks! You can grab them for free below!
Don't just tell students to read, but rather show them! Students don't want to be told to read. They want to be read to, read with, and even read together! Even through teaching reading online, you can complete a class novel together. Don't be afraid to read the chapters aloud to your students and have them read to their classmates during your lessons. Students love to see when the teacher is involved because that shows them you care!
2. Virtual Partner Reading Online
Students learn best from one another. It's crazy how we can tell our class one thing and they don't understand, but have a peer explain the exact same instructions and it's like the lightbulb clicks on. Has that ever happened to anyone?
Pair a student that loves reading with someone that does not. This way they can fill out the Reading Response Slides together and work on making those text connections!
The same goes for reading! The love of reading can be highly influenced by classmates. Once one student "buys in" to the story or book then others will quickly follow after. Give students an opportunity to still participate in partner reading by separating them into individual breakout rooms.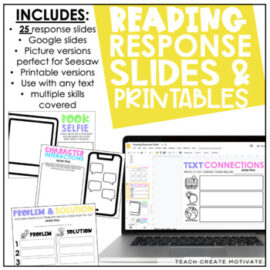 Distance Learning Reading Response Slides | Printables
These reading response slides are perfect for any text. Use them in google classroom/google slides, use the picture versions in Seesaw, or use the printable pages!
3. Utilize Digital Reading Responses
The biggest thing with virtual teaching is not being able to make those connections through reading. When you are reading a story together in person, the students can feel the excitement, sadness, or even suspense that builds up all throughout the room. Sometimes while reading through a computer screen students may be distracted with other things around them at home and not be as focused on the lesson.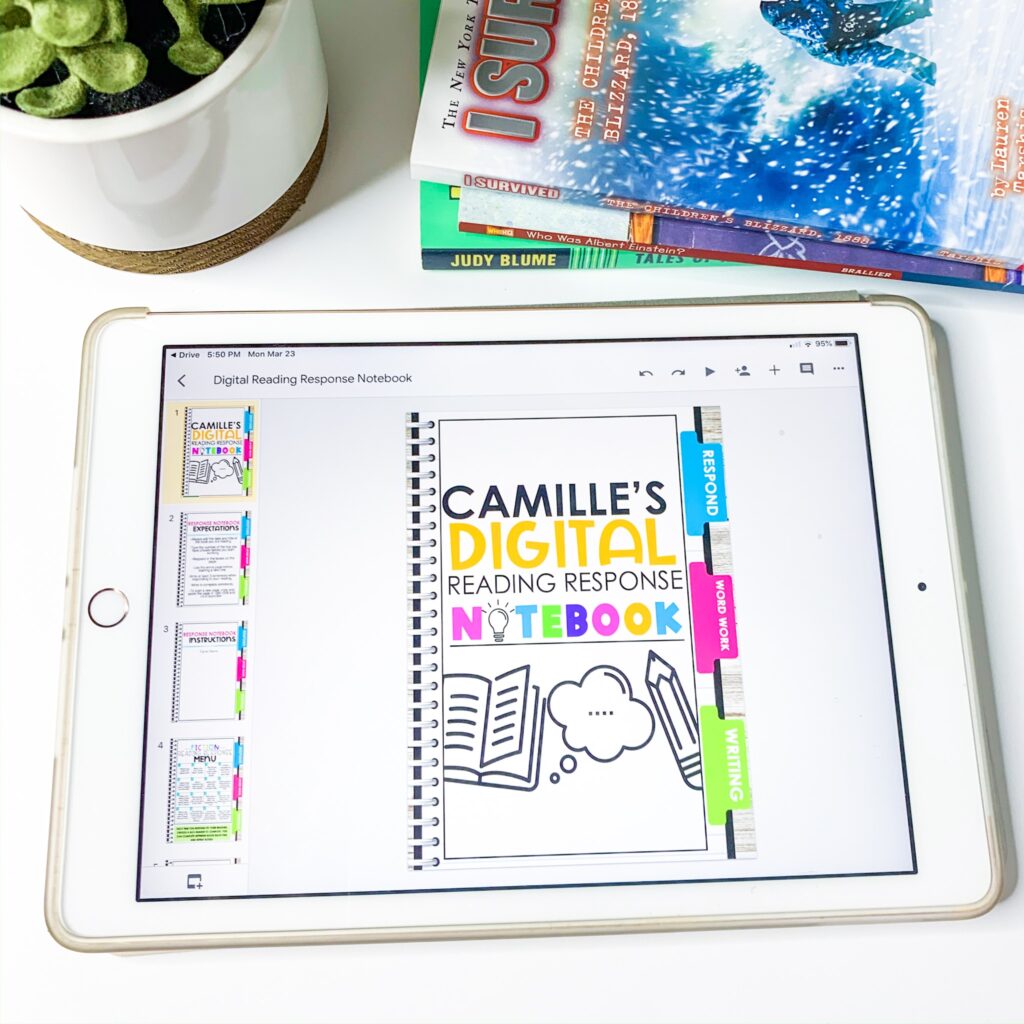 That's where Digital Reading Response Journals and Notebooks come into play! These journals allow students to give feedback so that you can check for understanding. These are perfect for stations or during guided reading time. Check out Ways to Use Journaling During Distance Learning to learn how to incorporate notebooks into your daily routine!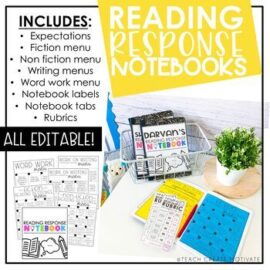 Distance Learning Reading Response Journals | Notebooks | Digital | Editable
These reading response journals are editable and they include everything you need to set up student reading response notebooks!
No matter what strategy you implement with your online learners, it's important to remember that students learn best when they are engaged! Start with one of these tips and by the end of the school year, you'll have a class full of readers!
Pin the image below to save this post or read it later!