Not only has this new way of virtual learning completely changed our teaching styles, but it's also brought a whole new level of organization! Do you feel like you can never find something in your Google Classroom when you need it? Learning how to organize your Google Drive is key! It takes some time and consistency, but with these tips and tricks you'll be on your way to feeling like a much more organized teacher!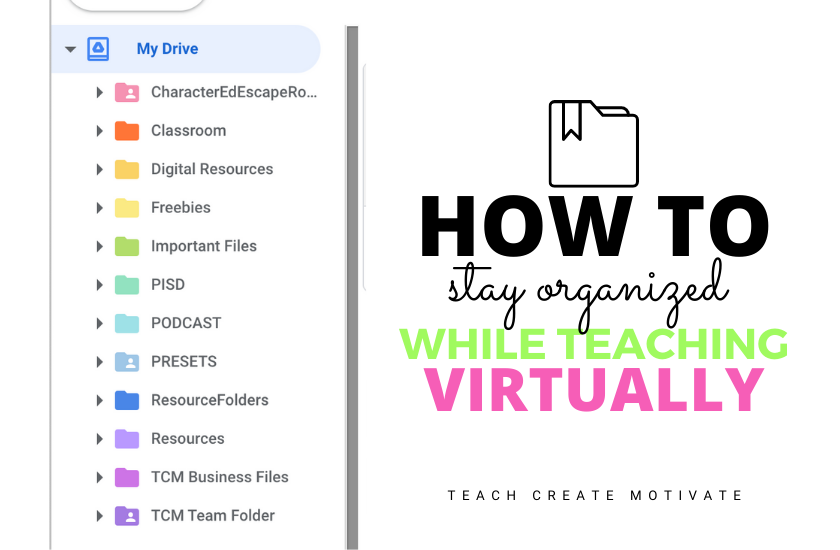 Organize your Google Drive
Although Google Drive is great for sharing resources things can get lost so easily in it! It's important to organize your most used documents into various folders so that you aren't constantly searching for the same thing everyday. Set up folders for everything you use so that it has a certain place to go. A few ideas is to create folders for different types of activities, various subjects, and your digital/printable files. You can also have folders for morning work, daily and weekly slides, and your virtual classroom to name a few.
Whatever folders you choose, be sure that they are personalized to the categories that you utilize the most! Take time to color code each folder in a fun way! This will help make them stand out so that it's easier to find them for quicker access.
For any files you access daily or often enough, keep outside of a folder for super easy and quick access!
Use Google Keep for lists!
Don't forget to also find a way to organize your notes and daily to-do lists! Google Keep is a great tool to keep all of your organized lists in one spot that you can open quickly! Another plus? It conveniently integrates with your Google Drive and other websites!
For more information on how to use this chrome extension to keep you organized read this post HERE!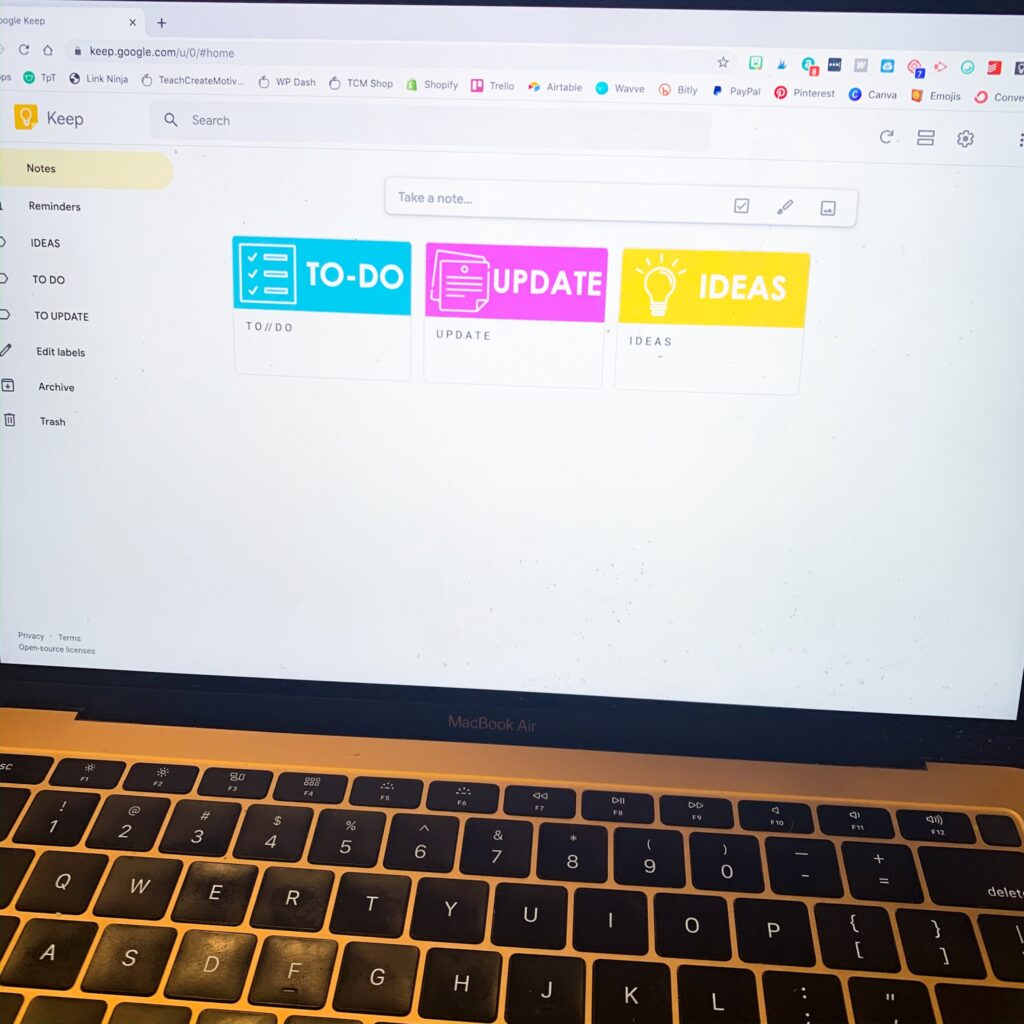 Click the button below to grab your FREE Google Keep headers to help you stay organized!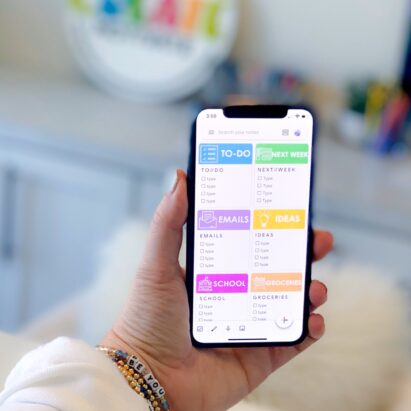 Google Keep Headers
Organize your notes and to-dos by category with Google Keep. You can even color code and add your own labels. You can access it from your computer, phone, or even your apple watch! Game Changer! I made these free labels to share with you!
Use SLIDES!
Class Slides can be used for literally anything and everything with your students!! These are an absolute game-changer and will benefit you and your students whether they are face to face or online! You can use slides to organize your day and assist you on just about every level of learning and teaching!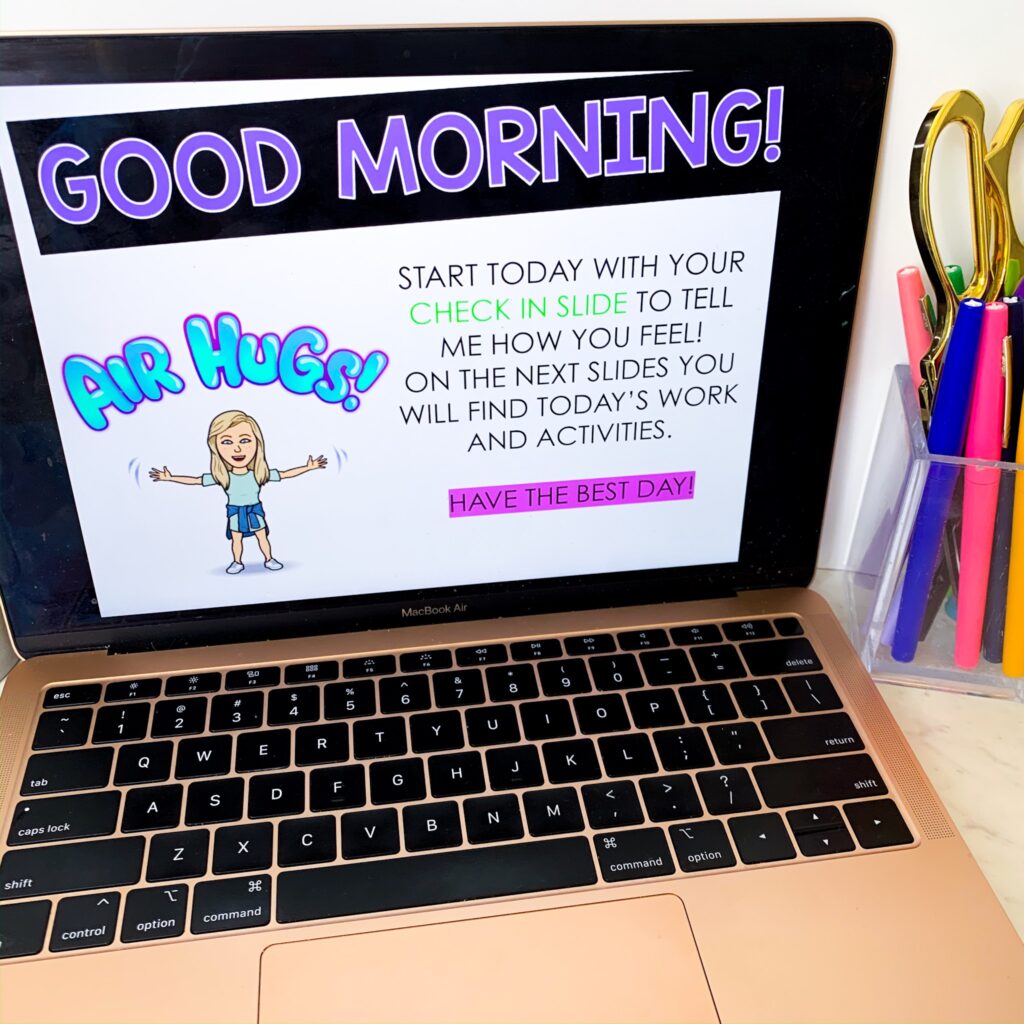 Slides can be used with or without timers depending on what you are using them for. Not only do slides show your students what's coming next with clear and concise instructions, but they also help promote independent learning. Students will begin to take ownership of their work and realize the importance of using their time wisely when the clock is ticking!
These can be used to kickoff student activities and be a great visual reminder for when students aren't sure what to do next. The best part is that you can include links directly onto the slides! No more searching around for your various links. Google Classroom, IXL, and that BrainPop video will be right there on the slide!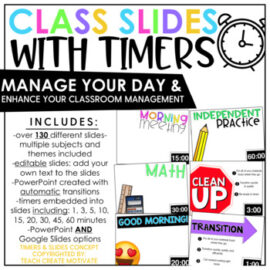 Distance Learning Class Slides with Timers | Classroom Management
Easily use these slides for distance learning by sending the slides as instructions for your students home learning! Use with or without the timers!
Use Topics in Google Classroom
If you aren't using topics in your Google Classroom, you are missing out on a huge process to maintain organization within your class! Topics help keep you organized and is a great way to store files for your virtual classroom. You can create topics for daily/weekly instructions, categorize different subjects, and create check-ins for continual student communication.
Make sure to delete old assignments so that your virtual classroom doesn't get cluttered! If used properly, topics can be a huge hit to streamline your classroom! Ten Google Classroom Tips & Tricks also has more organization ideas for you!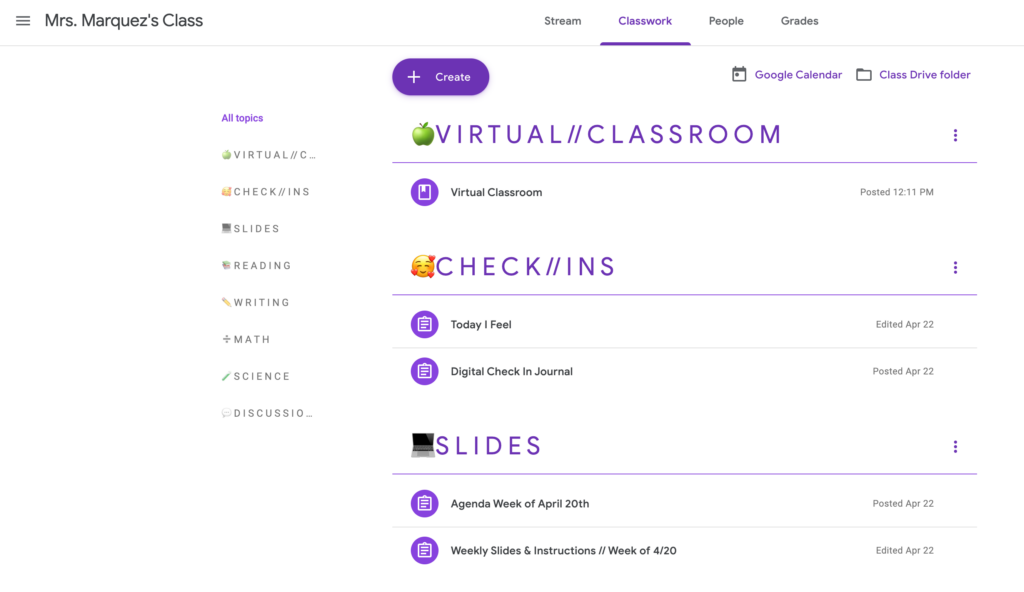 Some more ideas
A few other things you can do to help keep your virtual space organized is:
Clean your computer and desktop area frequently
Delete screenshots that you no longer need to reference
Keep folders on your desktop so that they are easy to find and relevant to what you actually NEED for virtual teaching.
The most important aspect of these things is that you are CONSISTENT with them! Set aside a specific time once a week to delete and organize things (maybe on a Sunday night) so that you are ready to go come Monday morning!
Keeping your virtual space clear of clutter and confusion is a MUST! If you can put these systems in place and take time weekly to maintain them, you will begin to see organization and clarity in no time!!
Pin the image below to save this post for later!