It's no secret… I LOVE AMAZON! While setting up your classroom for the year, consider some of these Amazon finds to make your life easier! These items will help keep you organized and make things run smoothly throughout the year.
I love a good whiteboard hub! These magnetic shelves are perfect for holding books, supplies, teaching materials, and more right at the front of the room! Can you believe they are meant to be spice racks?!
These would be great to stick on the side of a filing cabinet to hold things for your small group table too!
I used to use magnetic tape, and it would quickly become a sticky mess! Once you go magnetic dots, you'll never go back! They are strong enough for any printables or posters and are easy to use.
Schedule Cards – Put them on the back of your schedule cards to easily change the schedule for the week.
Contact Cards – Use them on the back of contact cards to give to families at the beginning of the year. That way, they can stick them right on their fridge at home and always have your contact info on hand!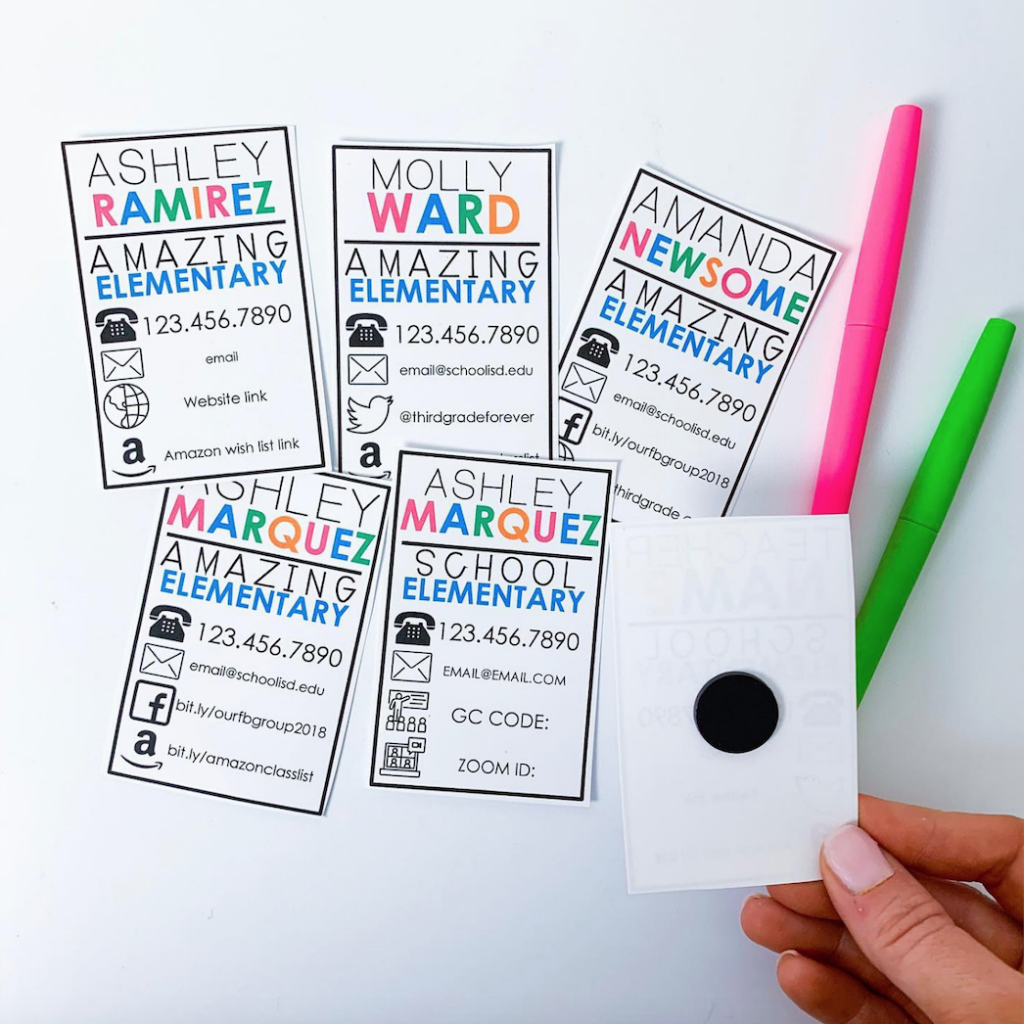 I used to store many materials in page protectors in a binder to stay organized, but one wrong tip of the binder and the small pieces would fall out! Ugh! These plastic envelopes are a GAME CHANGER. They have holes to go in binders, just like a page protector, and the best part…a velcro closure! They are the perfect size for any printable page. I use them to keep my Classroom Management Games in excellent condition!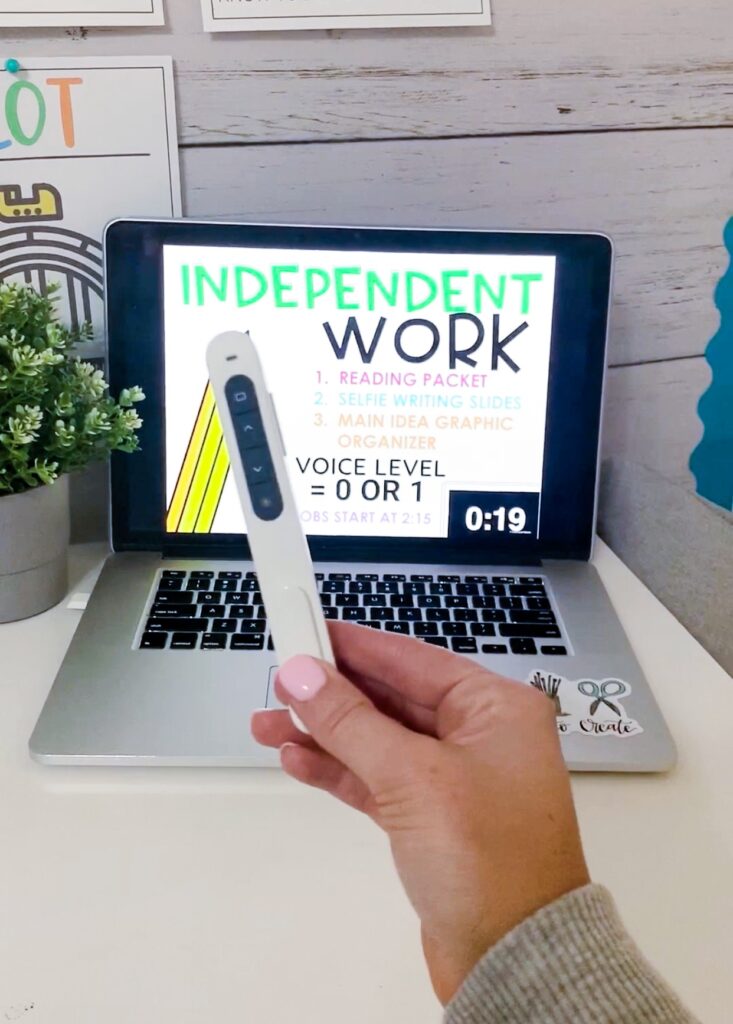 Gone are the days of running over to your computer to switch slides! Having a wireless presenter is so handy. You can start and transition your class slides from anywhere in the room. It works seamlessly with Class Slides with Timers too!
Teachers LOVE storage. These clear plastic containers in the large and small sizes are my absolute favorite. They stack on top of each other, and the small containers fit inside the large ones! They are what organizational dreams are made of!
Easily store classroom management games, math manipulatives, and community supplies! I love using these to store recess games and puzzles instead of the cardboard boxes getting beat up throughout the year. Students can put the small game pieces in the small containers and keep the game board in the large container.
I don't know why I ever cut velcro into pieces before! These velcro dots are super easy to use and have many possible classroom uses! Simply peel and stick!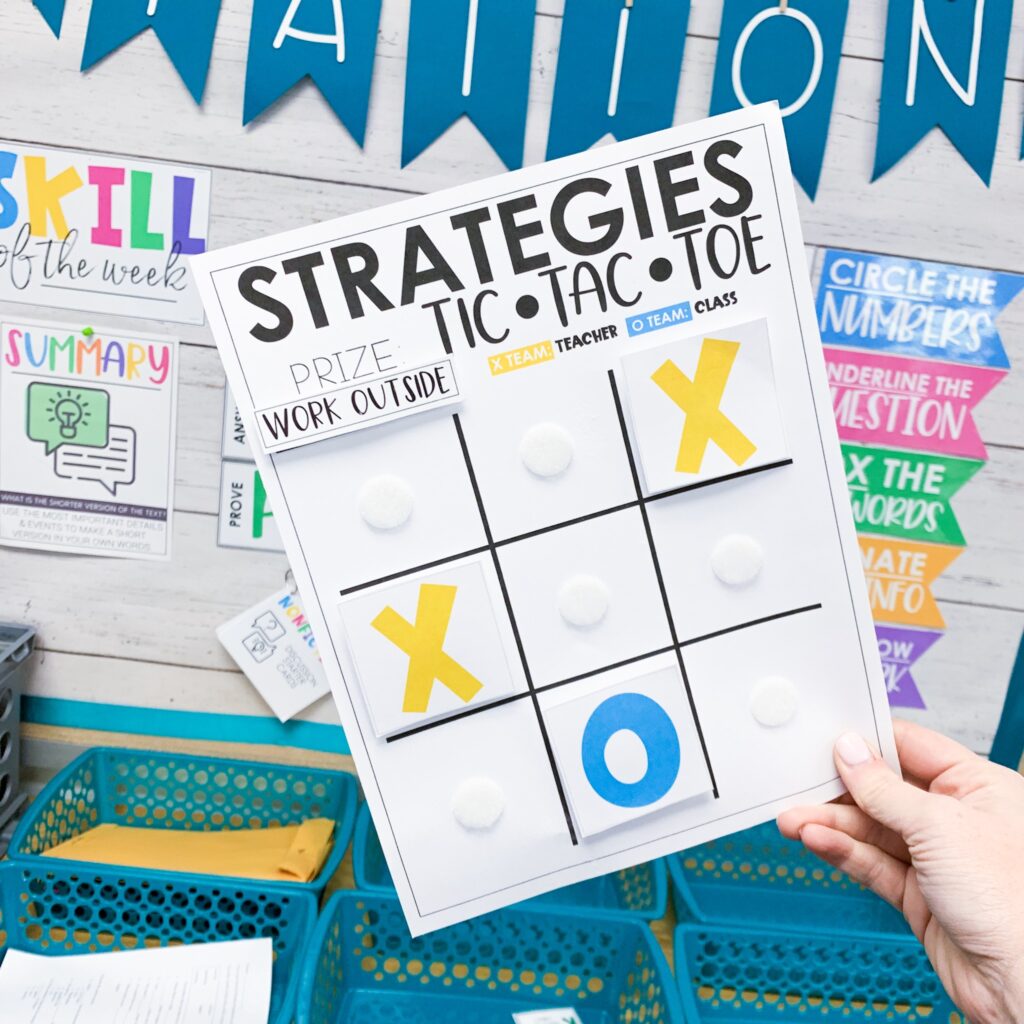 Classroom Management Games – Stick a velcro dot to the game board and one to each game piece. Prepping the games this way makes them so easy to use again and again.
Use them on the back of schedule cards to easily move them around, student names or numbers that are moved around daily, and more!
I love using this rod to hang my anchor charts. It holds a good amount of charts and attaches perfectly to the whiteboard.
I've also used them to hold gameboards for multiple classes. Anything that needs to be hung on the board can be attached! Plus, you can easily move it or take it down as needed!
Where have these been all my life? When I first released Classroom Management Games, I showed how I store the game pieces in a pail on the whiteboard. These magnetic hooks are THE best for holding the pieces!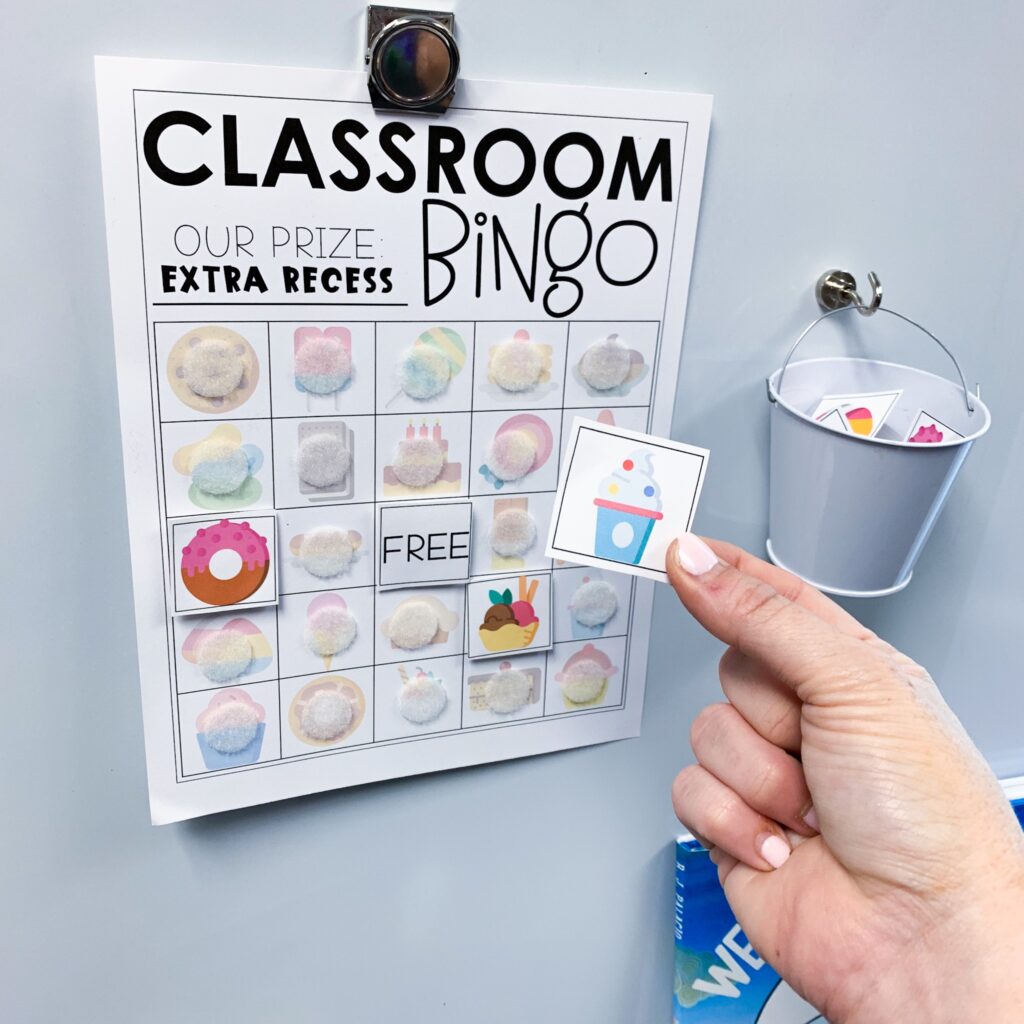 I also love them for any activity, like reading response cards on a binder ring. Simply stick them on the board to hold anything you can think of! They are STRONG!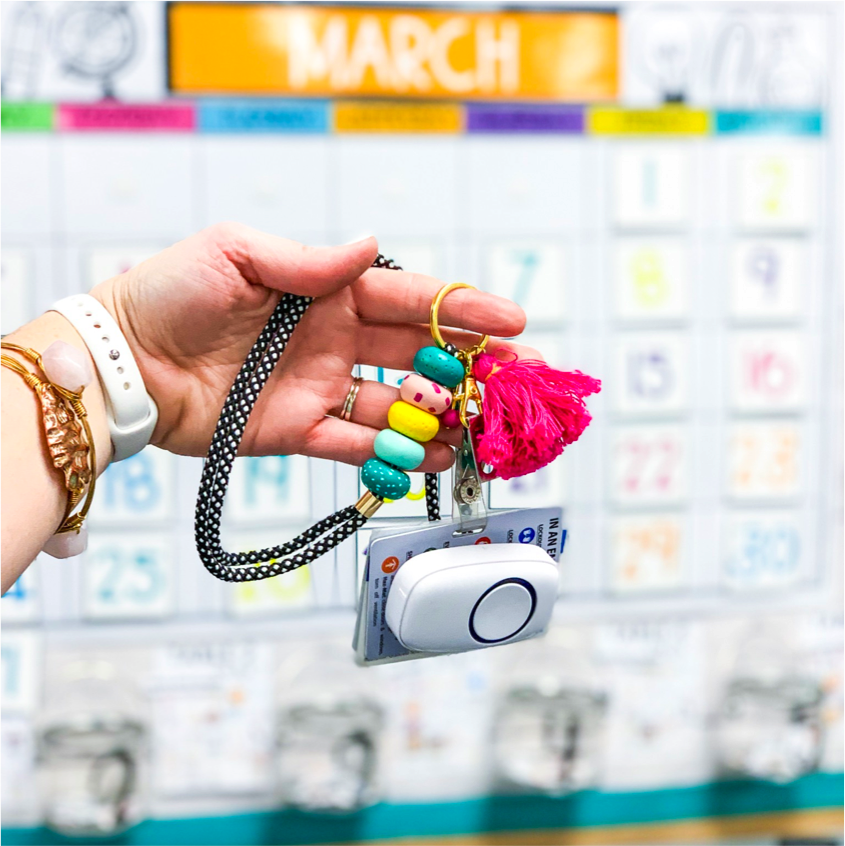 Holy classroom management heaven! This thing is pure genius. The doorbell comes with lots of chimes and volume options. I attach my remote to my lanyard and use it as an attention-getter. My students know exactly what to do when they hear the doorbell! It is GOLD!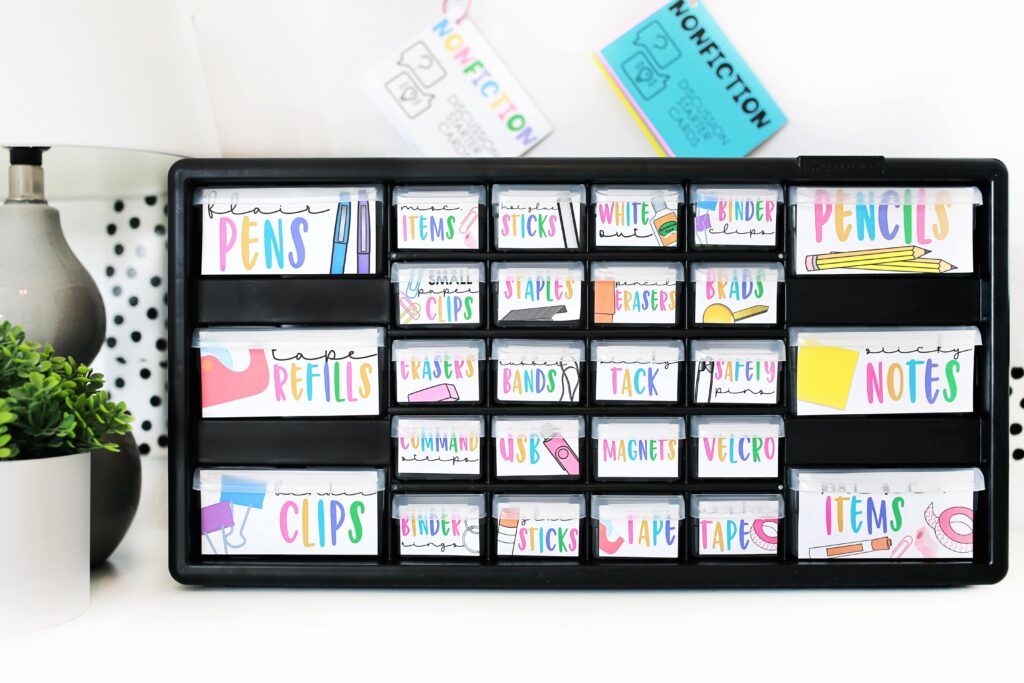 We have so many little things that take up so much space in and around our desks as teachers. A teacher toolbox is a perfect solution to giving all those items a new home!

Stick the toolbox labels on, and you are ready to go! Here's a quick Teacher Toolbox tutorial to get you started.
I always recommend a personal laminator to teachers, new and old! They are easy to take to and from school, and the laminating pouches make any resource or activity you laminate super sturdy! It laminates one sheet at a time, which means no more cutting the huge laminating rolls from the school laminator.
PRIME DAY TEACHER FINDS 2022 EVENT
Amazon Prime Day is July 12th & 13th! This will be the 6th year I will be seriously GLUED to my computer to share the best deals!
I will be sending various emails to any of you who want me to alert you of some of the best Prime Day classroom deals. So enter your info below if you want in on the fun!
Pin the image below to revisit this post later!