Teachers have a lot to tote back and forth between home and school: papers, data, lessons, teaching materials, and so much more. Carrying everything can be HEAVY! If you have to carry all the things in your teacher bag, you might as well make it cute! 
Teacher Backpack
There are so many different types of teacher bags – backpacks, tote bags, bags with wheels and the list goes on. Finding a great bag that is made of durable material, is high quality, practical, AND cute can be challenging. My go-to is always a backpack. Teacher hands are always full on the way to school filled with coffee cups, a water bottle, a lunch box, and even more! This backpack offers teachers a great option to keep their hands free. This backpack has plenty of room, with exterior pockets and a large compartment inside to provide ample space for all of your essential items. There is also a padded laptop compartment for your work computer and electronic devices, and inner zipper pockets to hold whatever you need. The front pocket can be a dedicated space to carry keys and other valuable items, and the adjustable shoulder straps help distribute the weight making it easy to carry. It is a perfect size and there are SO MANY different colors, it is hard to choose!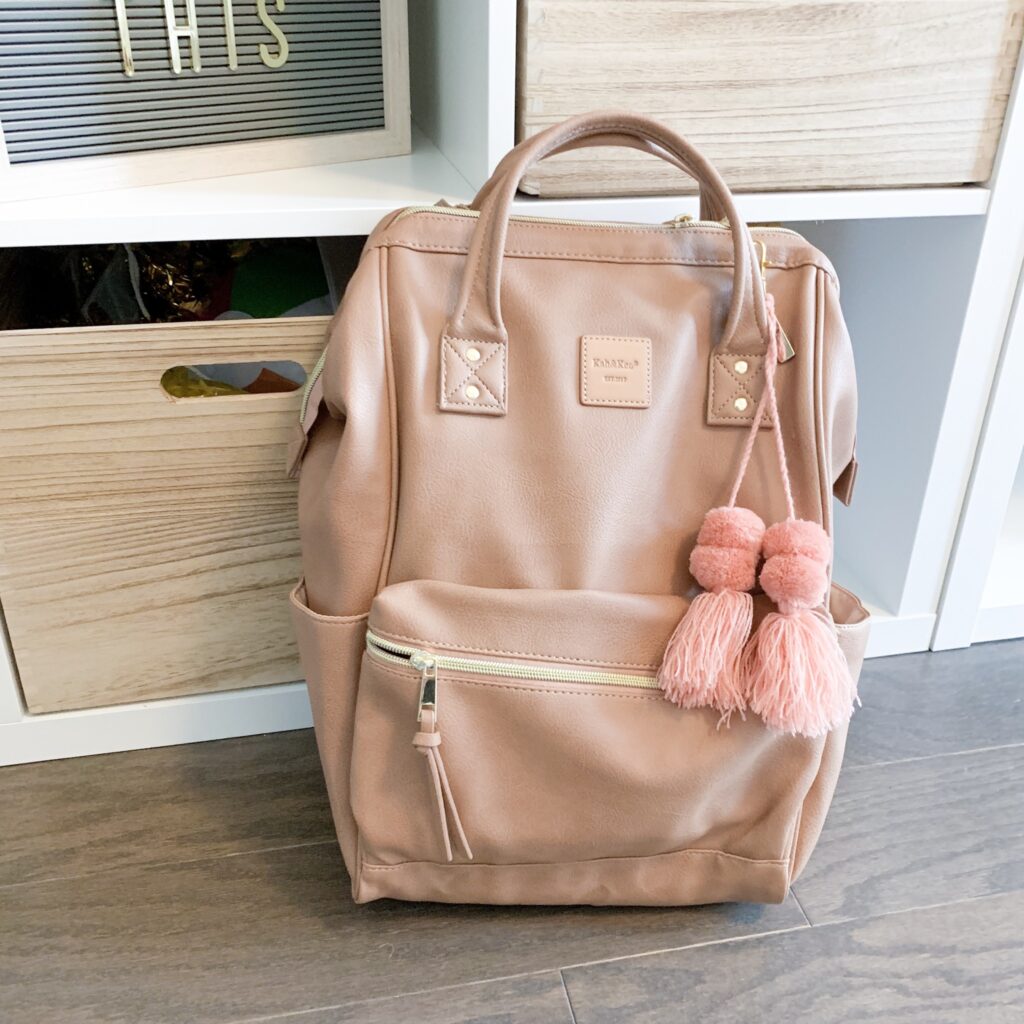 What teacher bag is complete without a few cute charms? Adding a personalized touch to the backpack is so fun and can express your personal style! Here's a quick teacher tip:  add your doorbell button to your backpack! This makes sure you won't lose it!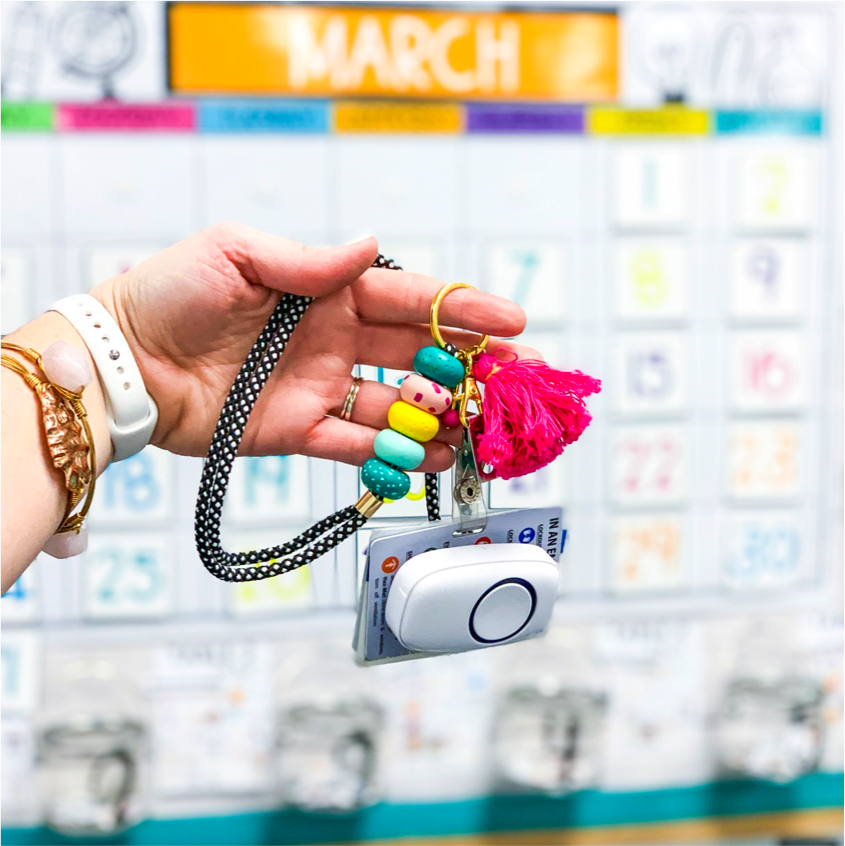 BACKPACK GOODIES
As great as a backpack is by itself, adding an organizing insert takes it to a new level! The insert is a perfect fit and keeps the inside of the backpack organized for quick and easy access to find ALL the things. This is seriously a game-changer! The organizer is better than just using the normal large inner pocket. It creates lots of space and includes pockets of different sizes that have a large capacity for all of your personal items. The large pockets can hold pens and mobile phones, while the smaller pockets can hold small items like cords, lip balm, and hair ties (because we always need those).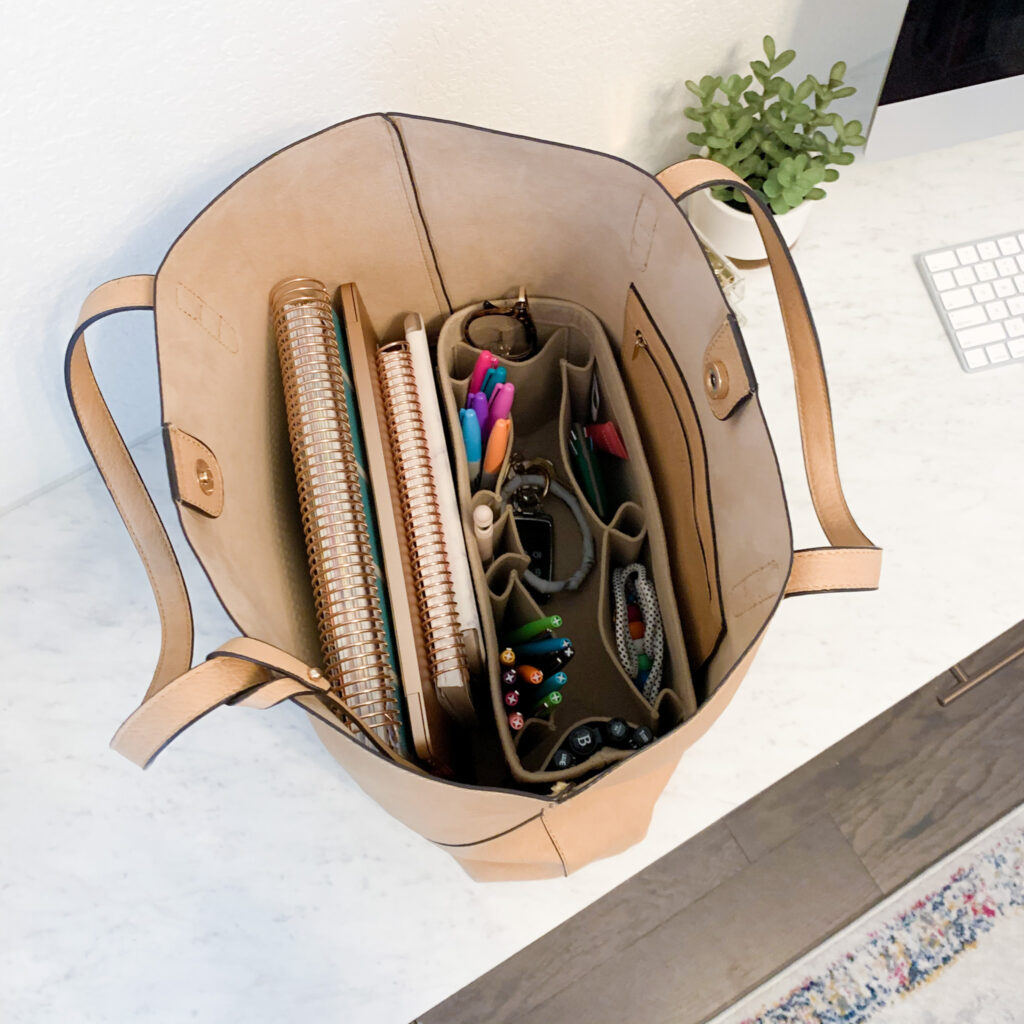 Why stop there? Adding a mesh bag or two adds another layer of organization perfection! Keep the interior pockets of your teacher bag free from mess and clutter. These are a great, easy storage option to keep laptop chargers, Bluetooth clickers, stickers, flash drives, or whatever you decide. Of course, a fun set of Flair pens is the perfect addition to your teacher bag too. There are tons of color options for the inserts, which makes them easy to personalize and adds a fun pop of color to your teacher backpack.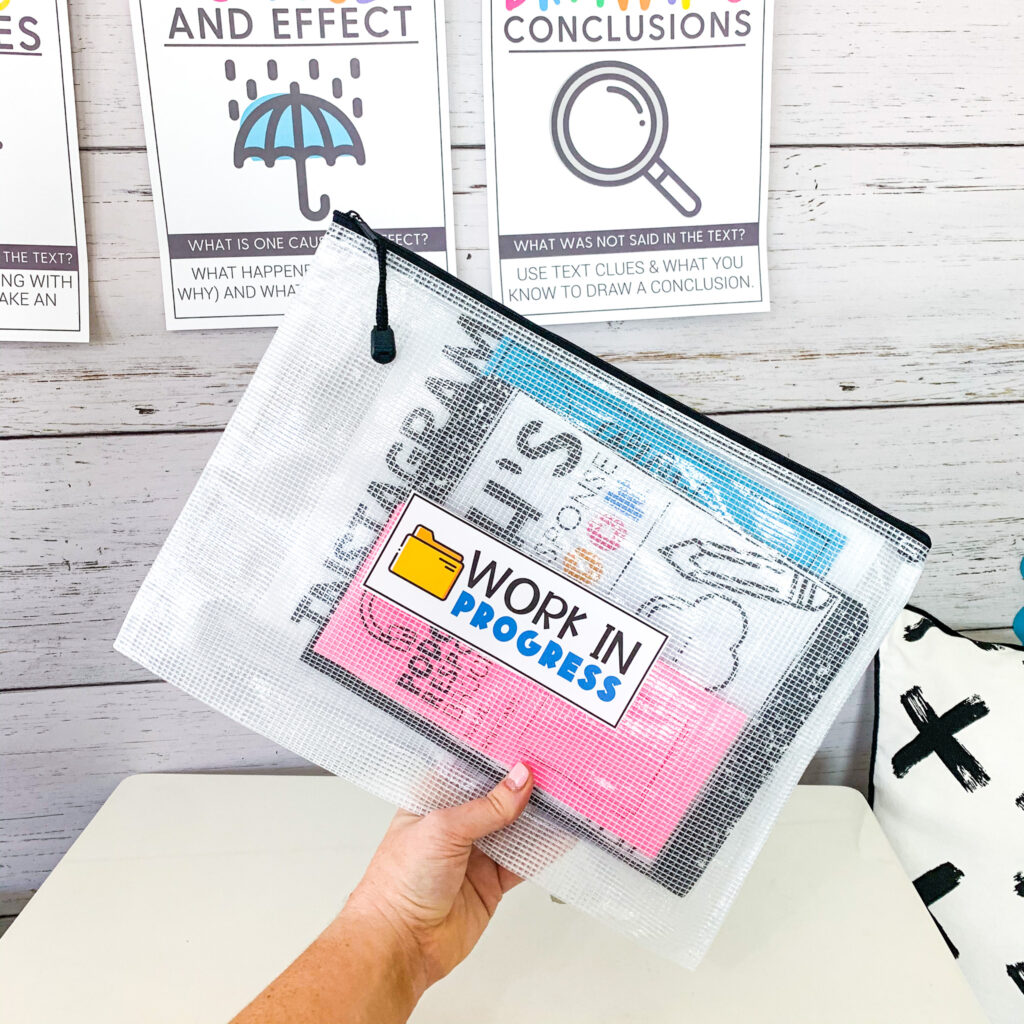 MORE ORGANIZATION – TEACHER PLANNER
Now that your teacher bag is the epitome of organization, the next step is to add a teacher planner! Pick a design that you love and print the needed pages. You can bind the pages or use a disc punch to put the planner together.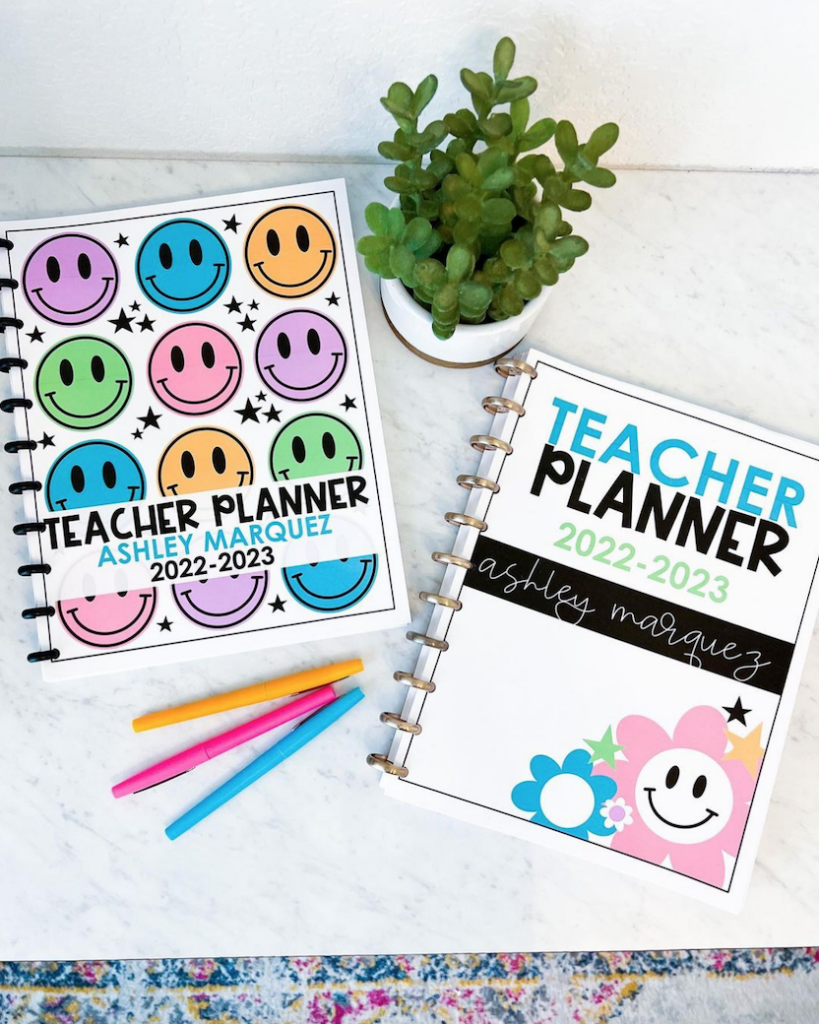 Teaching can and should be fun! It's nice to add a little personality to your favorite teacher bag – making it both stylish and functional! Your new bag will be ready and styled for next school year.
Pin this image to come back and check out the blog post later!