The purpose of organization is to make your entire classroom run smoothly. Knowing where items are located can make creating lesson plans and following your daily schedule easier and more efficient. Taking a little bit of time to label, organize, and put things in bins or bags can save so much time in during and after your school day. If you're anything like me, finding what you need is so much simpler when everything has a set place. A little organization can go a long way and help your classroom look and feel so good!
TEACHER TIPS
Sometimes it is hard to find a place for all the small items that teachers need. A messy desk with too many things on it can be so hard to manage. The secret is a teacher toolbox – with toolbox labels! The toolbox creates a hub of classroom supplies that are easy to find and use in a snap.  It's my favorite way to create easy access to supplies and one of the best classroom organization ideas!!
This toolbox tutorial explains how to put it together in just a few steps and then it is ready to be used for next school year and beyond.
ROLLING CART IDEAS
The toolbox is a great place to start organizing your classroom. Keep the momentum going by adding in a rolling cart with drawers and, of course, adding labels to it too! The cart is perfect for storing copies for the days of the week and/or each subject, as well as a few other drawers to keep classroom materials organized. I love the feeling of a clean organized room and this teacher tool is a game changer!
Papers are so easy to get shuffled from place to place – or let's face it, sometimes buried on your teacher desk never to be seen again. No more staring at a messy pile of papers! This organization system is the perfect way to keep everything in its rightful home. Organization is nice, but it needs to be paired with a system that is easy to maintain. Tossing papers in the correct drawer is SO easy to keep up with and will save you extra time. Not to mention that the top of the rolling cart offers so much space to be used too!
ORGANIZE ALL THE THINGS
Keeping the easily seen items organized is one thing, but keeping the areas no one sees organized is another. Teachers have all kinds of little 'things'. It is so easy to quickly throw something in a cabinet or drawer with good intentions and completely forget about it, creating extra work later. A few extra easy steps can really save you a lot of time and give you peace of mind.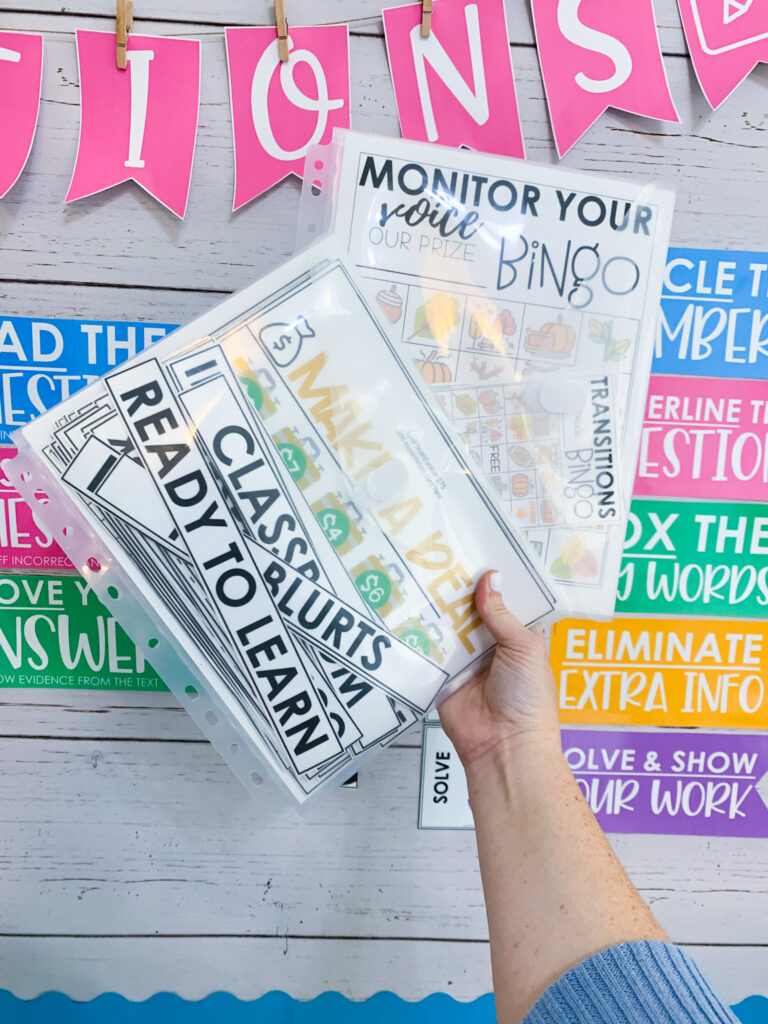 These plastic envelopes are a great idea to hold so many things…game pieces, magnetic letters and numbers, math manipulatives, bulletin board items, stickers, and the list goes on and on. They are also super simple to store and can be kept in a binder or file folders!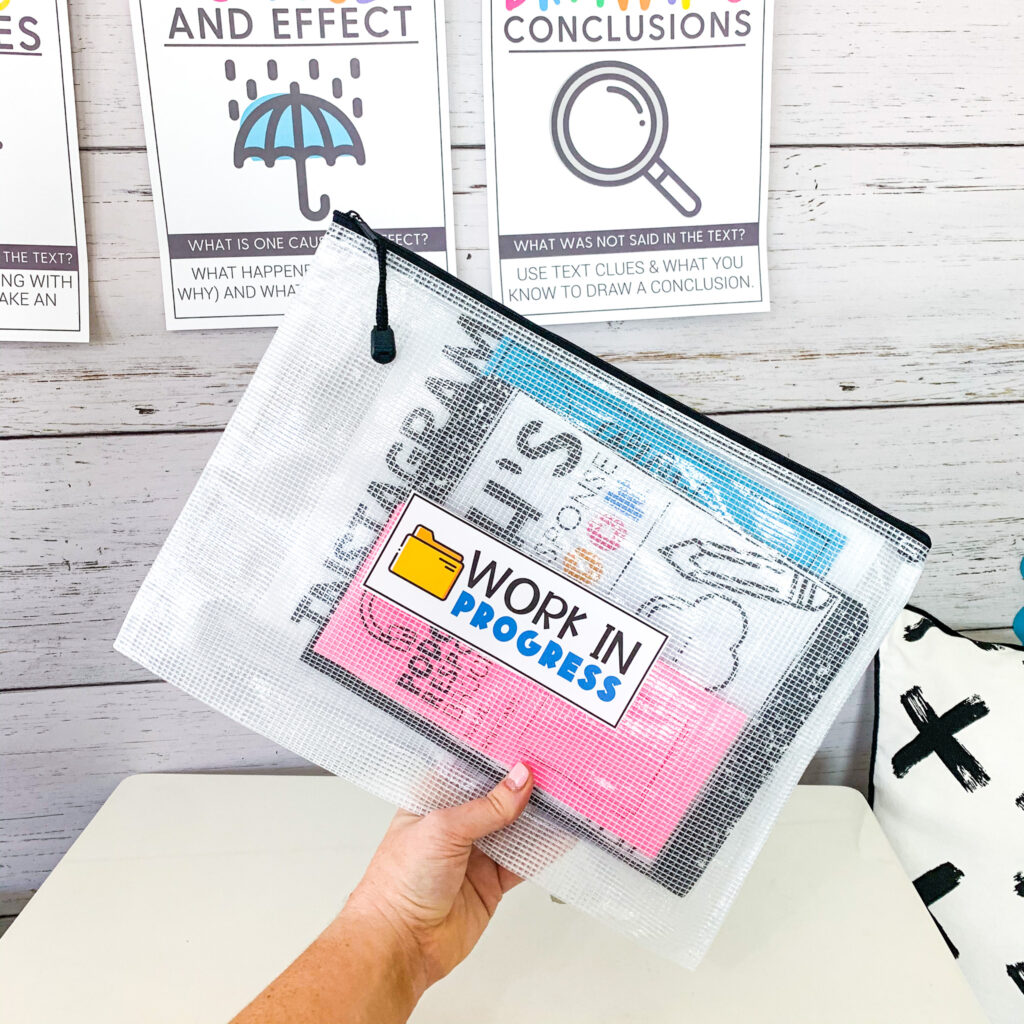 These mesh pockets are also the best thing for keeping small areas organized. Add a label and you are good to go!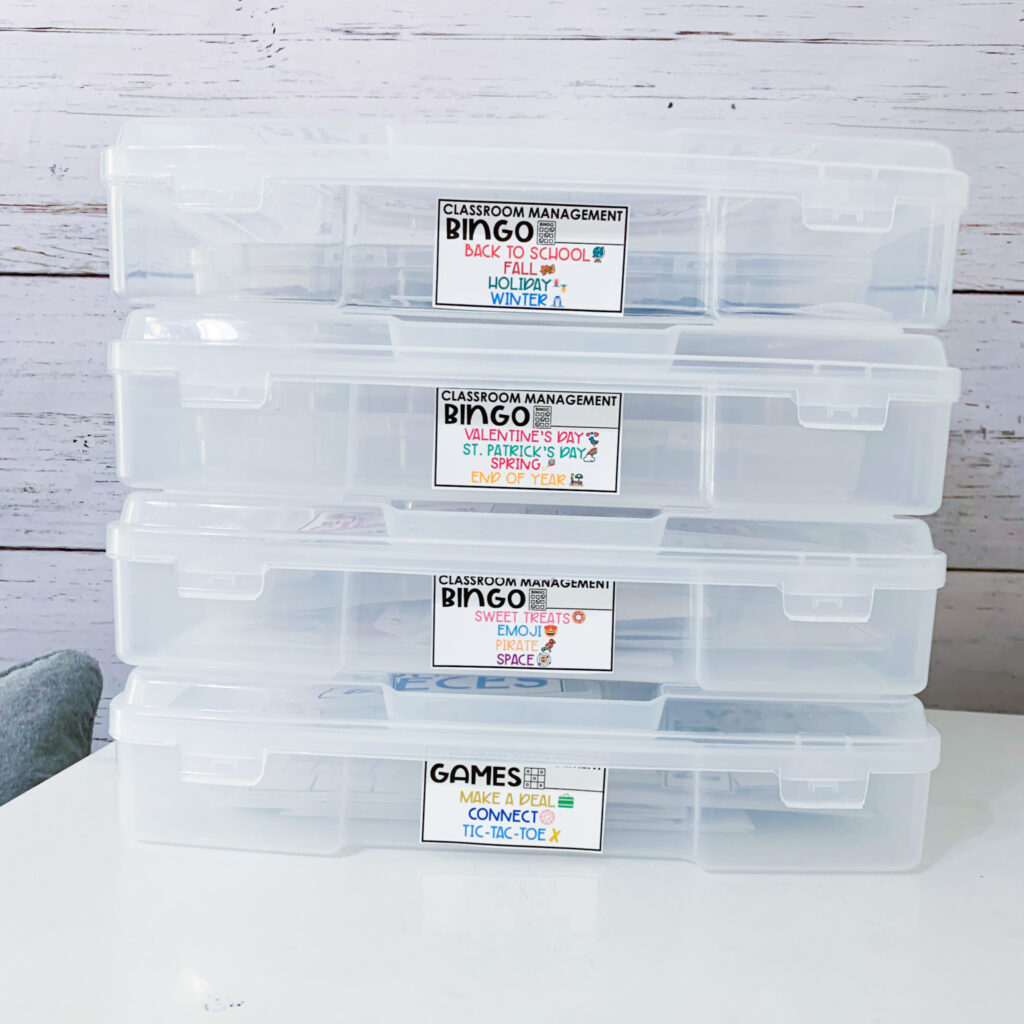 Plastic bins can be used for everything. They are bigger than the plastic envelopes and mesh pockets which is a great way to keep grade level units together or store seasonal items.
Finding teacher organization systems that are easy and simple to keep up with is the key to keeping your classroom space running smoothly. Teachers already have SO MUCH to do, adding more to your plate is absolutely the last thing needed. Create systems that work for you using these classroom organization ideas, and set yourself up for a successful upcoming school year.
Pin this image to come back to the blog post later!