Hi friends!
I am so super excited to announce an event 9 other teacher bloggers and I are bringing to you!! We are back at it—giving one of you lucky peeps $100 to TpT! YES! $100 to spend on whatever!!! We are super thankful for all of you that we wanted to do something to show it!!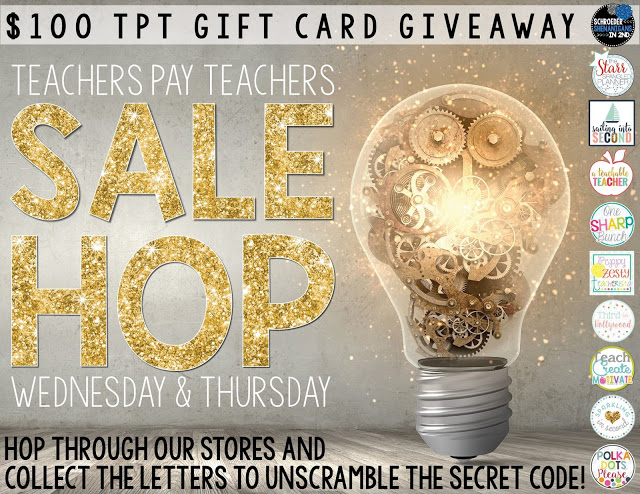 Here is HOW to win!!! It is easy peasy and pretty fun!
FIRST
àHead to my store
HERE
. Make sure to follow me, and then write down the secret letter in the image at the top of my store. The image will look like the one below!

SECONDàClick on my image…it leads you to the next *fabulous blogger's store. Follow them, and collect their secret letter! Keep hopping through the stores, making sure to follow and collect!
LASTàTake your letters and unscramble them to make the secret words (yes TWO words)!! You can do it.. I believe in you!! 😉 You can then click on my store banner which will lead you back HERE! Scroll down on the bottom of this post and type in the secret word to win!! You also get an additional entry for following all of us on TpT!!
Our hop and giveaway is running Wednesday and Thursday, so don't wait!!