I am excited to share you with you my favorite way to combine reading and science in the fall…BATS! Let's just all realize the fact that I haven't blogged since the last Book's Teacher's Love post tells you how crazy busy life is right now! But as teachers, I know you understand!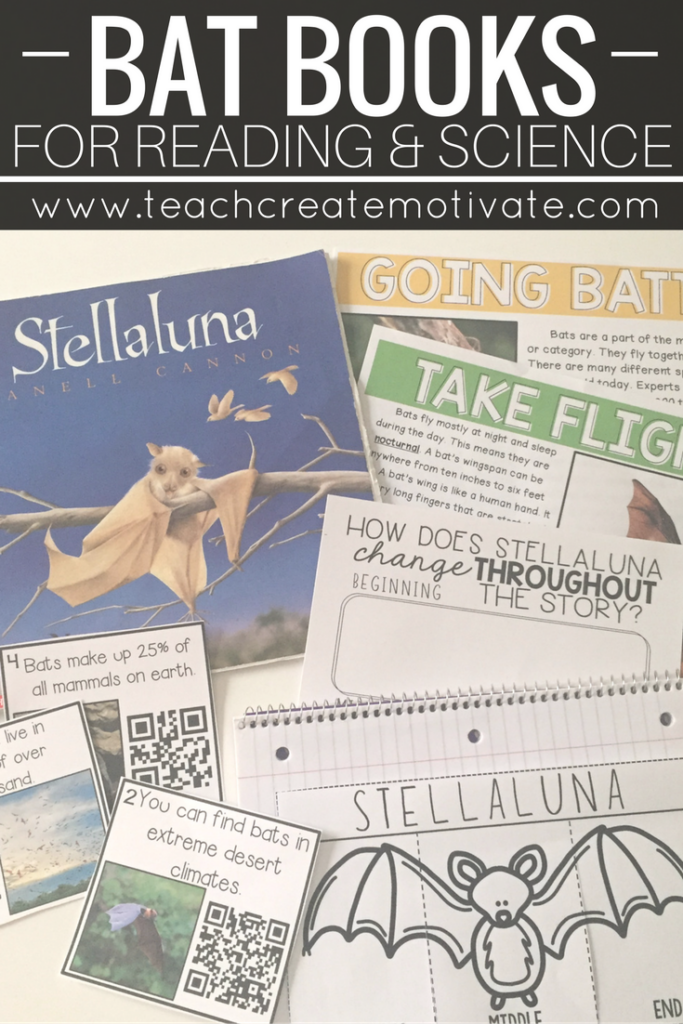 In October, one of my favorite read alouds is Stellaluna by Janell Cannon. This books provides so many enriching activities for my students. I read this story along side A few other bat books as well as Nightsong by Ari Berk. From Stellaluna I cover many skills with my class. We talk about beginning, middle, and end. We discuss the character traits of Stellaluna.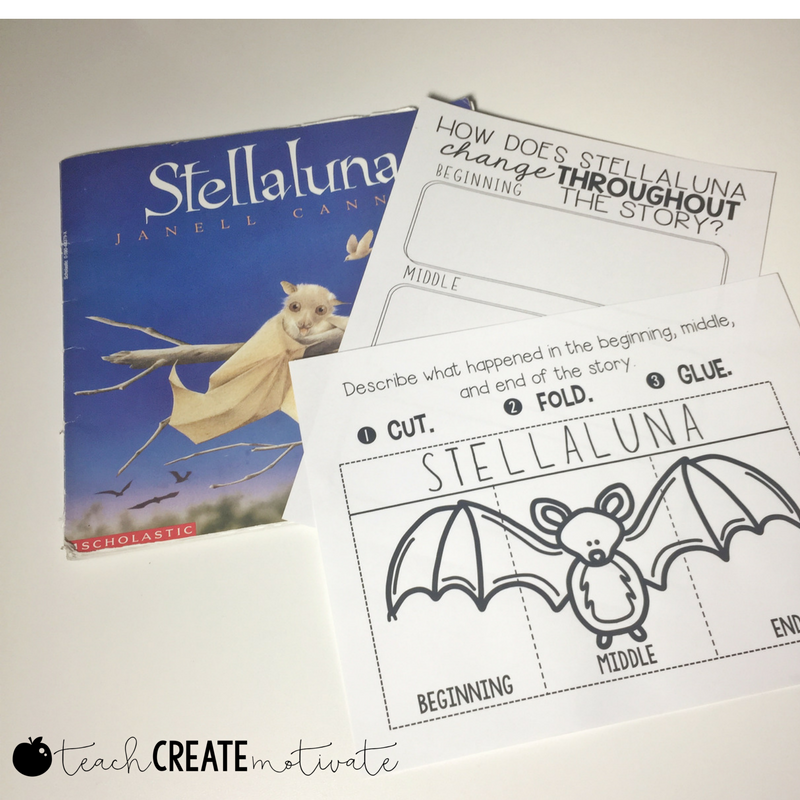 Comparing the characters in Stellaluna and Nightsong is also a perfect way to reinforce compare and contrast. I also have my students discuss how the stories in themselves are alike or different.
To teach and reinforce these reading skills I use flip books for their interactive notebooks, thinking maps, and story maps. My students love the interactive way to recall the information from the book.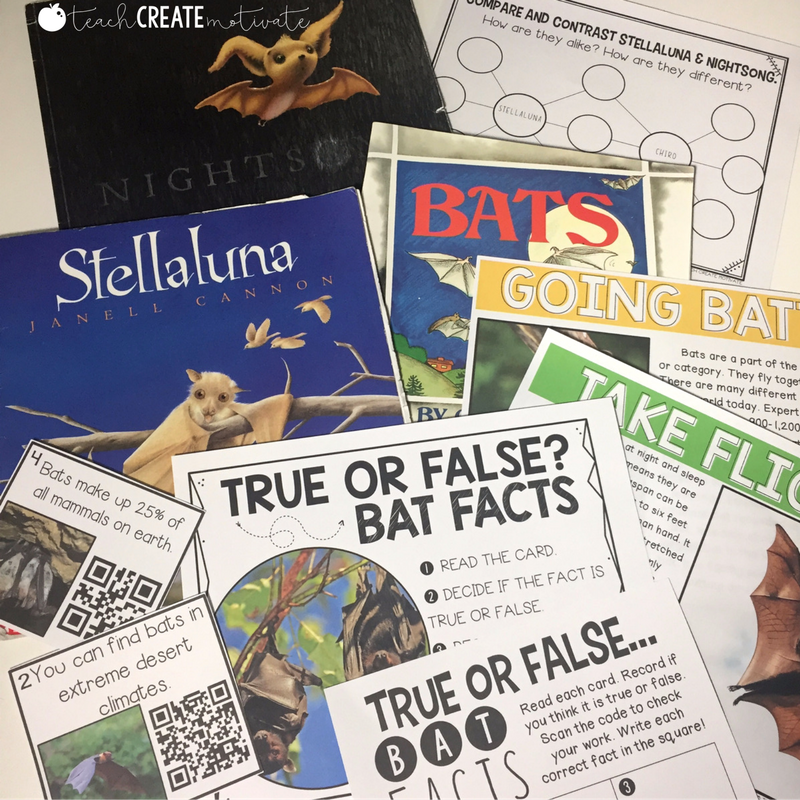 Stellaluna is a great book to introduce bats as a science unit or for supplemental activities. We don't necessarily have a "bats unit" in science, however I tie it into stations and fast finishers. My students love learning vocabulary and facts about anything related to science. Along with the reading skills covered, they also learn bat facts and bat vocabulary. I have them also read 3 non-fiction passages about bats and answer some reflection questions.  I love incorporating the Bats BrainPop too! Here is the link to that video!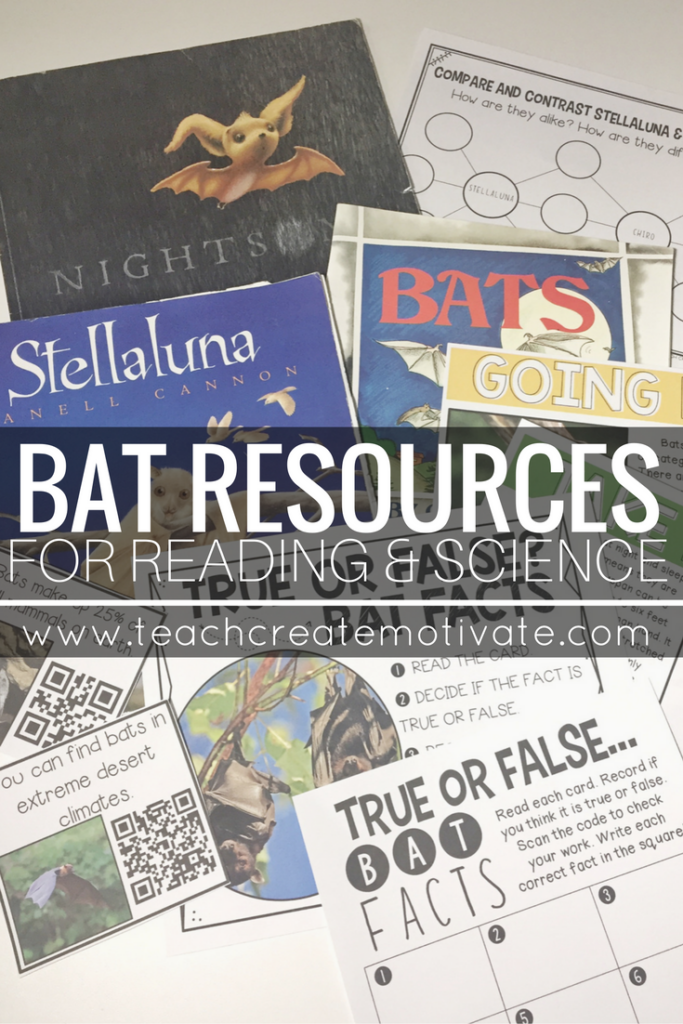 Here is a Stellaluna and Nightsong flipbook freebie for you! Click on the photo to grab it! 🙂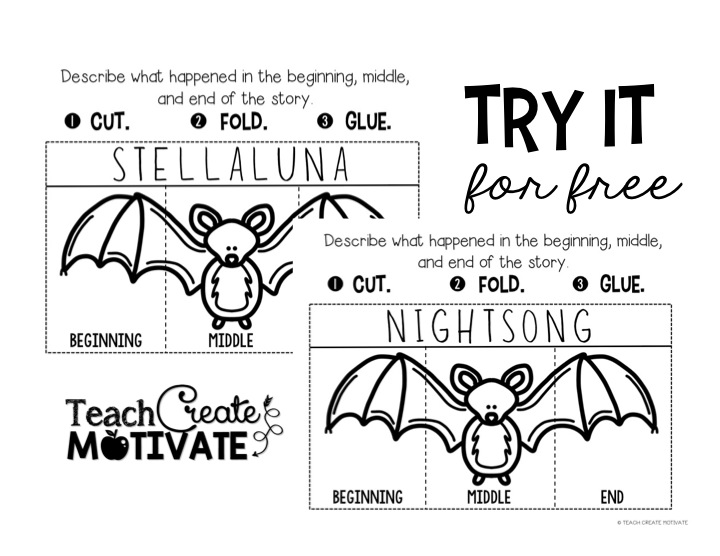 If you are interested in the other resources I use for these lessons, you can grab them all in one place in my Bats Combo Pack! Click on the photo to see more!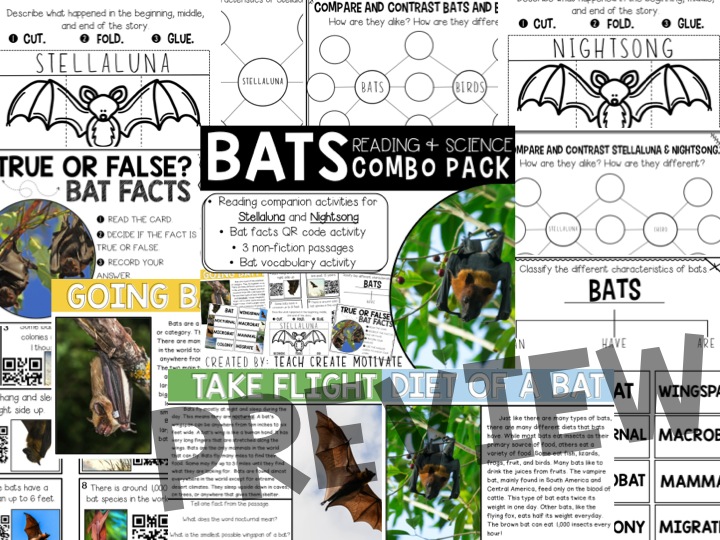 Follow me on Pinterest for more fun ideas for your classroom!
Don't forget to enter to win 4 books of your choice!!
Click on the links below to read other great October themed books and resouces!