Staff Sunshine is something I love to spread at work! There are so many little things we can do each day to spread kindness to our fellow teachers, but sometimes it's fun to do things the entire staff participates in. You've been BOOd is the classic game we all know around Halloween time. A lot of neighborhoods play it, but since we are like a family at our schools, why not play it there too?!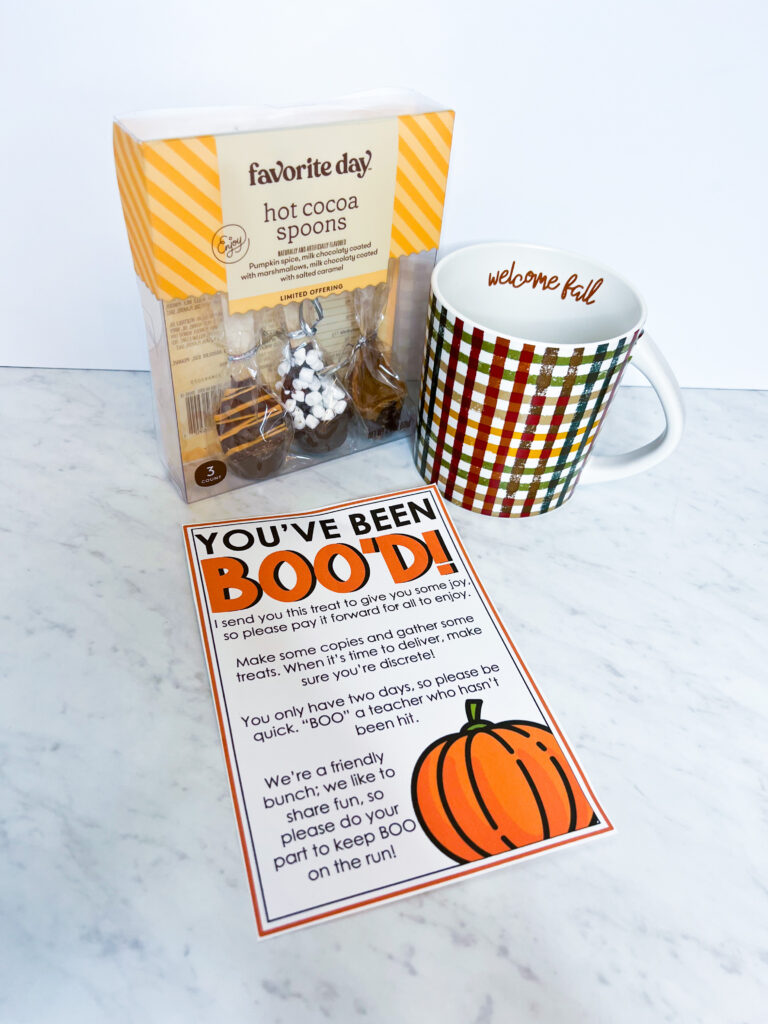 At our school, we begin BOOing on the first Monday in October. A few of us on the Sunshine committee start it out. It's EASY! We get a cute little treat, $5 or less, and put it in someone's mailbox along with this BOOd poem.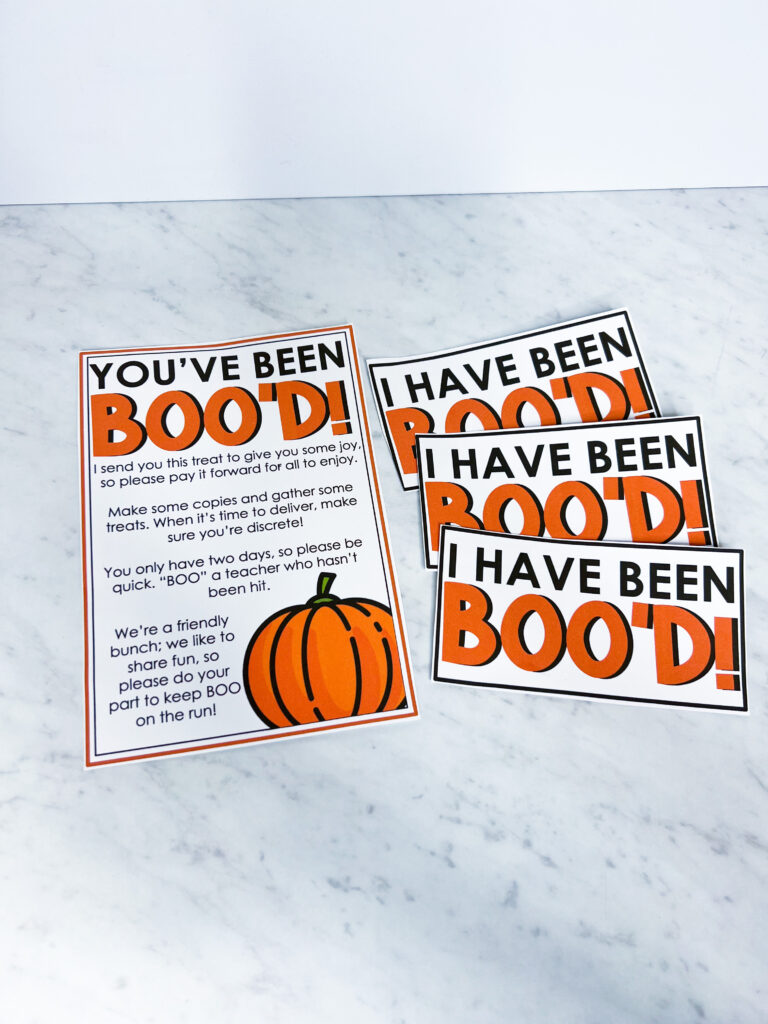 We might also include a cute pumpkin sheet with a sweet note or a Halloween-themed card. Then, we place a sticker on their mailbox. This shows all the other teachers they have already been BOO'd and to pick someone new. Once you have been BOOd, you have 2 days to get a small treat and BOO someone else! 🙂 It goes around until everyone has been chosen. Once we have all been BOO'd, you can start repeating staff members. The fun is that you never know who BOO'd you…well that and you get a fun treat in your box once or twice that month! 😉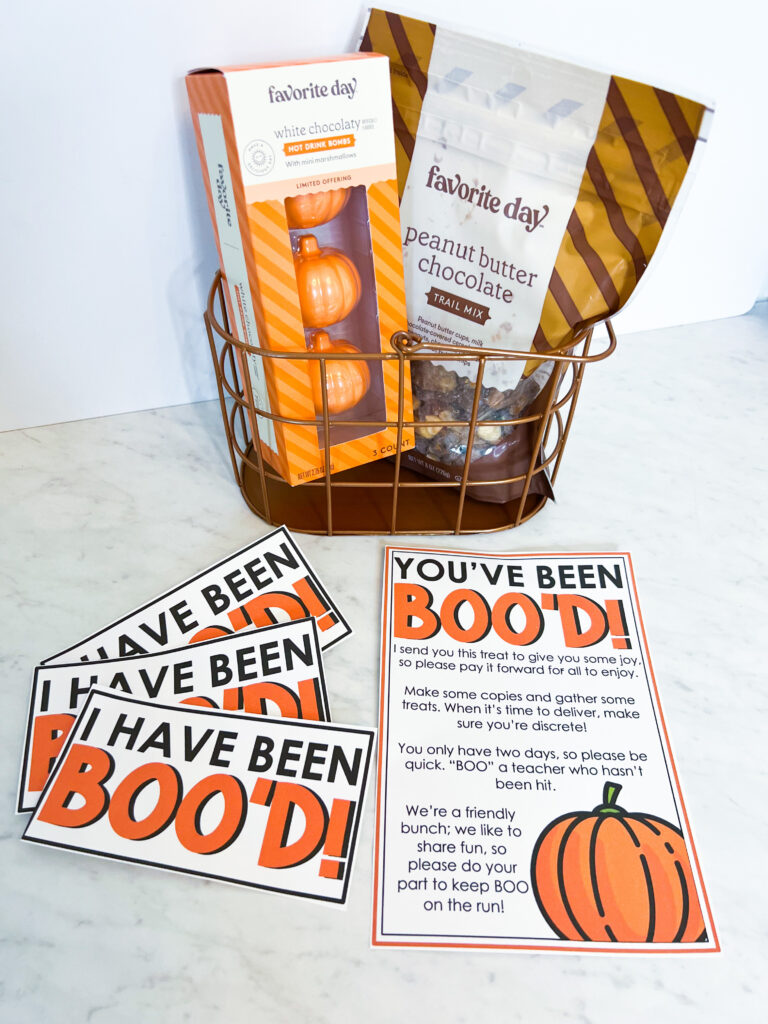 You could also play this by BOOing teams or placing treats on people's desks instead of mailboxes. Whatever works for you. You just need this poem and some cute Halloween stickers! I have these poems AND some "I have been BOO'D!" cards for FREE! Download by entering your information below!
Happy October!!