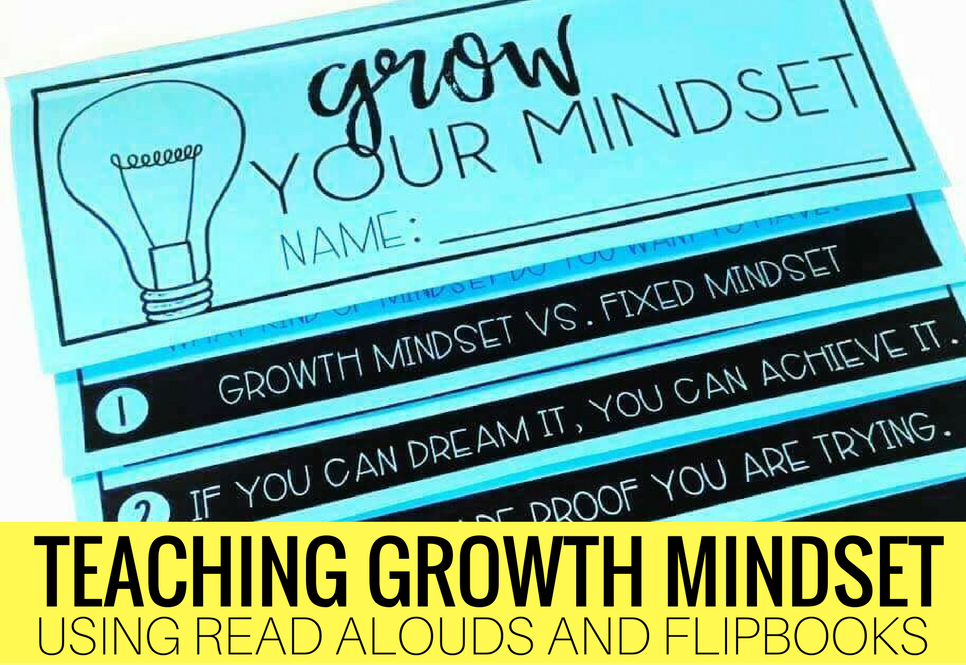 Teaching growth mindset in the classroom is something I am really focussing on this school year. This concept is so important for our students to learn and apply now and throughout their life. I will share the main book (with a couple of others) that I will use for this. I also have a little freebie for you at the end!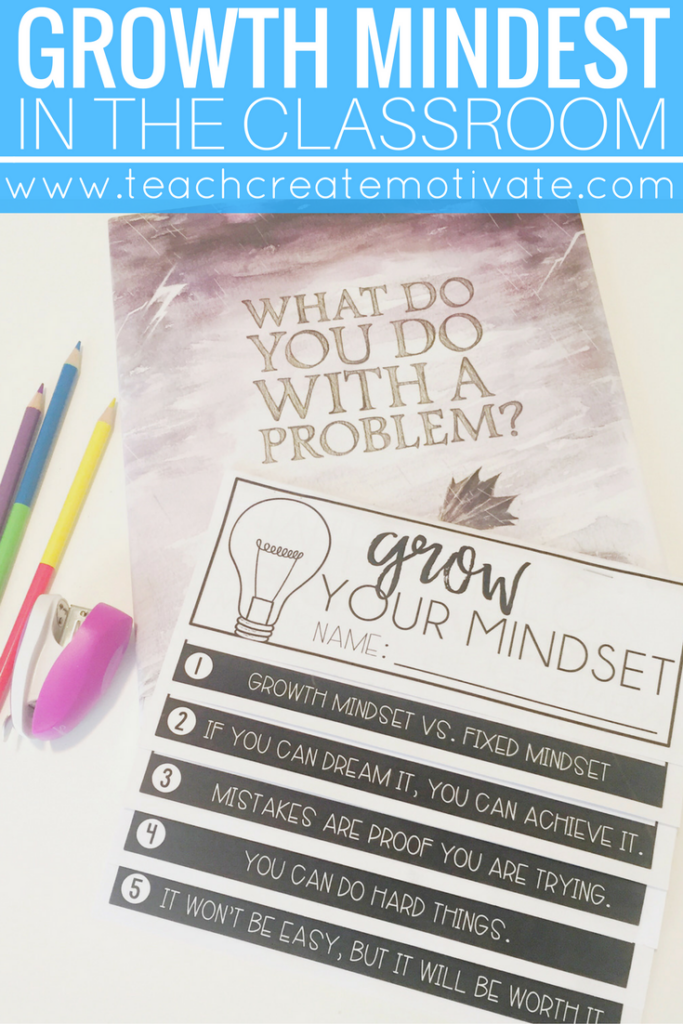 What Do You Do With a Problem?
The book I love the most to help teach Growth Mindset is What Do You Do With a Problem? by Kobi Yamada. This book is amazing! If you read or own What Do you Do with an Idea, you will love this one!
The book discusses that the more you worry and are upset about your "problem," the bigger it gets. My favorite page in the book shows the boy creating and inventing something special. He realizes that had to stop. He couldn't keep making the problem bigger than it actually was. The boy decided to face his problem and found that it actually gave him a really great gift. He was given an opportunity to LEARN and GROW in an area. All in all, it is a wonderful book!! You can grab it on Amazon HERE! 🙂
I plan on reading this aloud to my 3rd graders. Then, we will talk together and talk about what problems we have faced? What are you facing now? What is the benefit of facing our fears or problems versus worrying or giving up? This is where I will introduce growth mindset.
Growth mindset will be an ongoing conversation in my classroom. To introduce it, we will make an anchor chart together. This is super important because we can refer to it ALL year!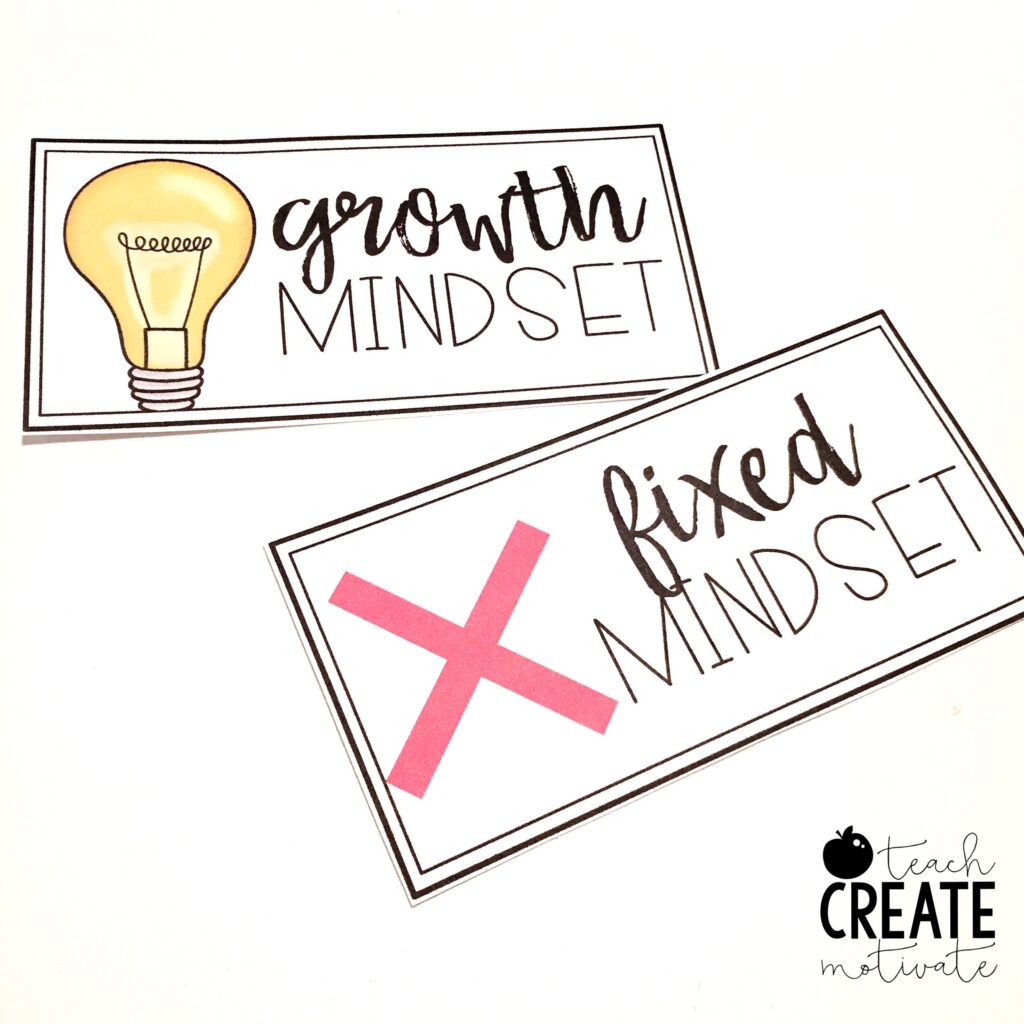 I created these headings to glue on our anchor chart ahead of time. You can grab them for free by entering your info below!
An Interactive Way to Teach Growth Mindset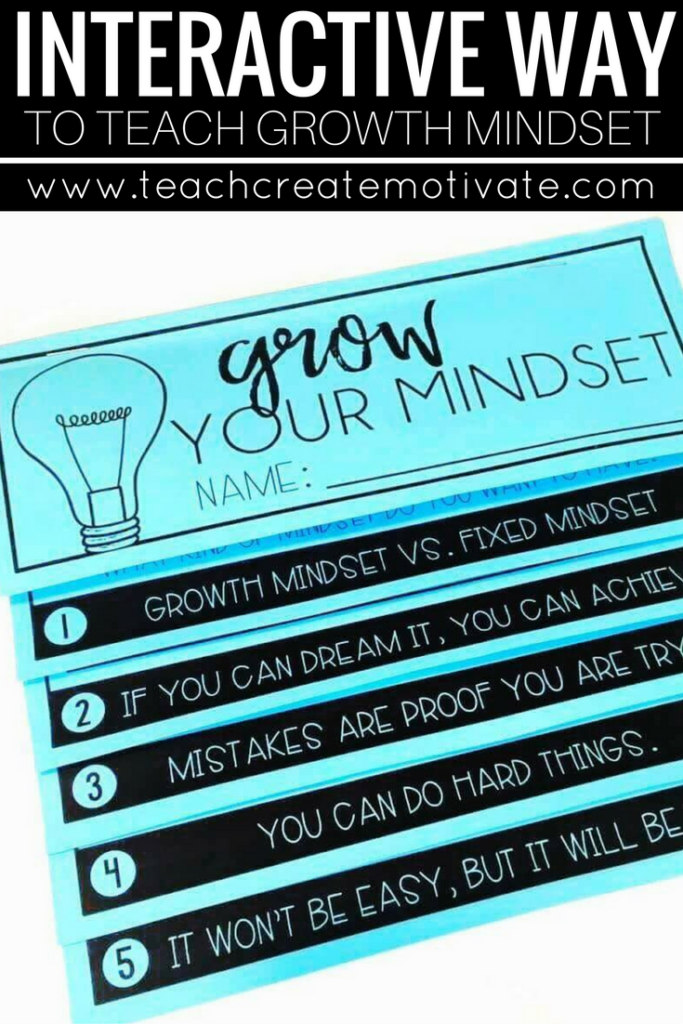 After our whole group talk about growth mindset, I will give each student their own flipbook. Each flap has a wonderful lesson to learn about growth mindset. I have written a quote along with coordinating reflection questions. This flipbook may take us a couple of days! But, this will be a perfect way for students to refer to what growth mindset is throughout the year. It's in my TpT store HERE!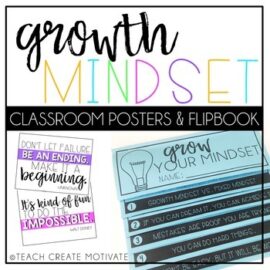 Growth Mindset Flipbook and Posters
Growth mindset is one of my favorite things to teach my students in my classroom. This resource is perfect to accompany your growth mindset lessons
Classroom Posters
I also have these quote posters that I put up at the front of our classroom. My students refer to them often! (these posters are included with the flipbook resource!)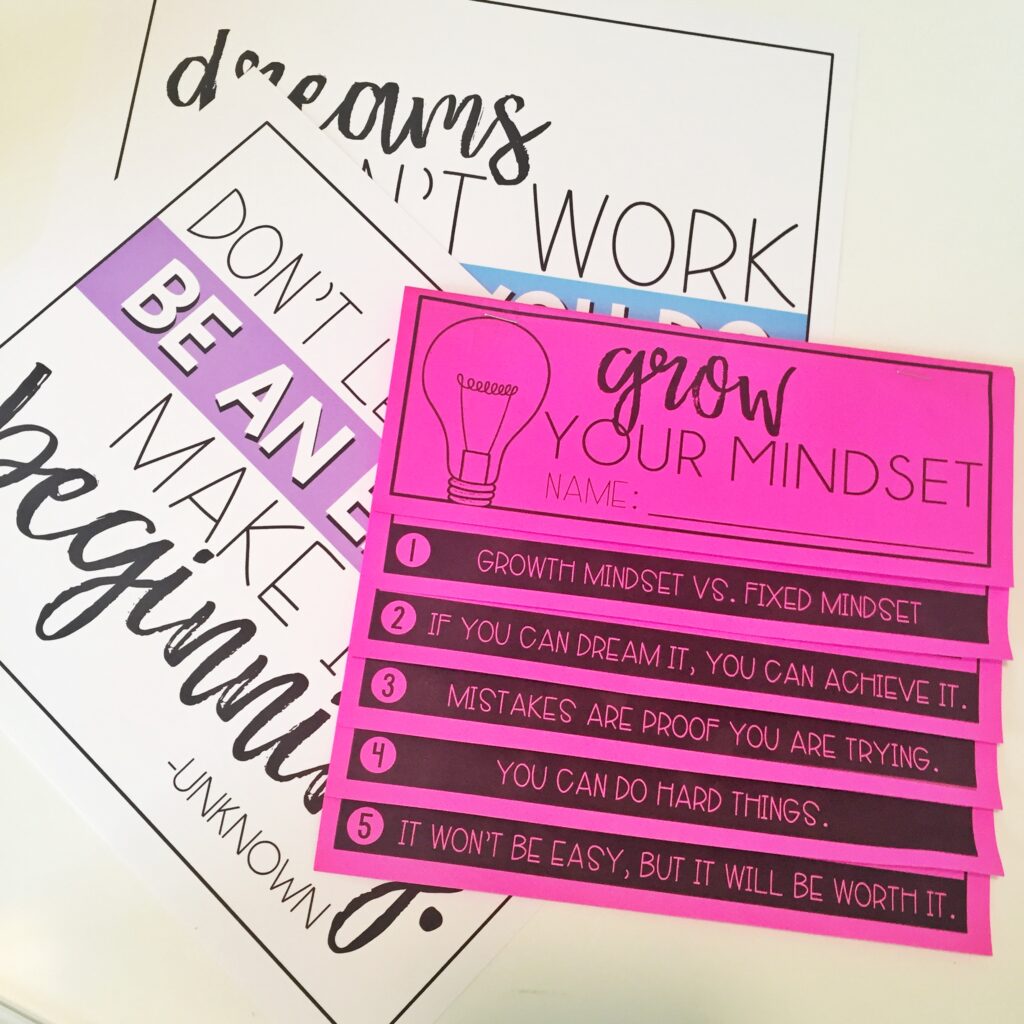 Other Fabulous Books to Teach Growth Mindset
Everyone Can Learn to Ride a Bicycle by Rashchka
Rosie Revere Engineer by Andrea Beaty
Brave Irene by William Steig
Growth mindset is a powerful tool to use in your classroom. My students really love this activity, and we refer to it throughout the year when we get "stuck" in our learning!
Don't forget to follow me on Pinterest for more reading activities!