Hey Hey! I am so excited to be finally blogging about how to make your very own classroom photo booth.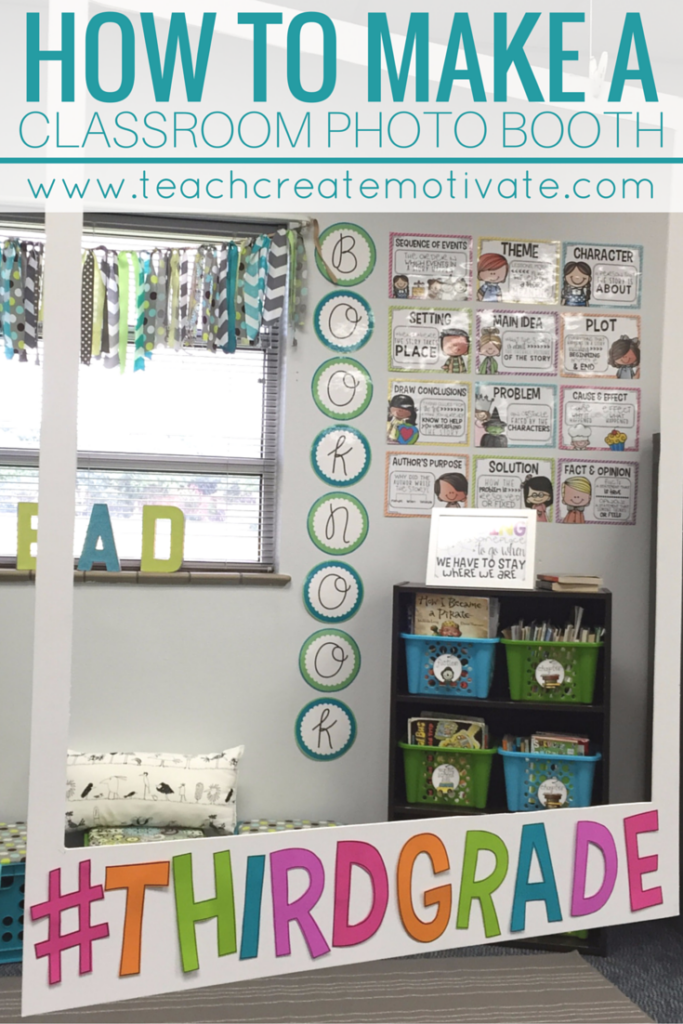 This is something I made and started last year and my students and parents loved it! I used it a total of 3 times throughout the year (Meet the Teacher Night, Open House, and the last day of school), but could have definitely used it more. I love it because it is so easy to make and doesn't break the bank! It is the perfect back to school project for your classroom!
Here I will tell you all the things you need to make and use it throughout the year as well as how to make it (it really doesn't take that long!). I also have some fun freebies for you at the end of this post to go along with your classroom photo booth!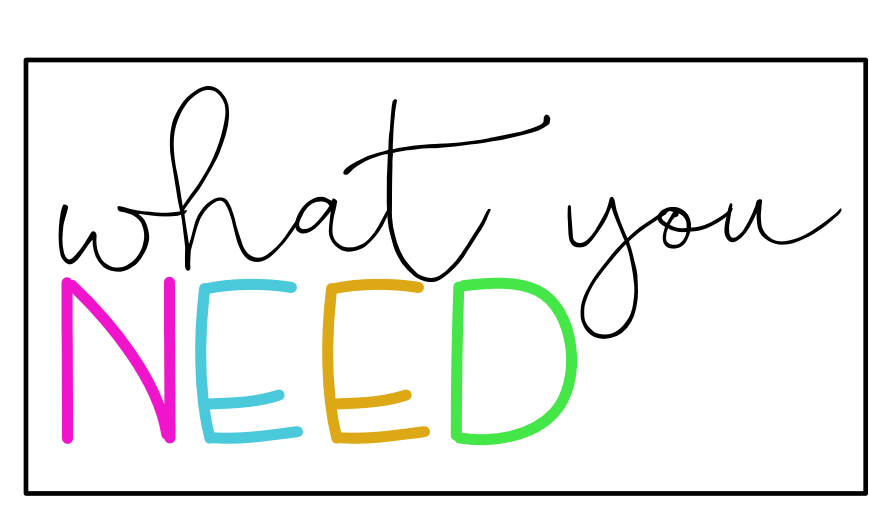 Mounting Board from Hobby Lobby (white matte-$7) These are located near the back of the store in the tall skinny shelves. I like to use the thinner mounting board vs. the thick foam board. It is easier to cut and looks better without being so shiny.
Exacto Knife: Grab on Amazon HERE
Bright Colored Cardstock (Hobby Lobby, Michaels, Or Amazon HERE–this is my favorite pack of colors!)
Pencil

Ceiling Hangers- HERE on AmazonOnce you have the mounting board, ruler, and Exacto knife you are ready to go!!
Here are the steps of making your photo booth:

Use your pencil and ruler to draw a rectangle on your board. You want the rectangle to be about 6-7 inches from the bottom, and leave 1.5 inches on the sides and top. This makes it looks like a polaroid type photo. Draw the lines lightly-you can also erase mistakes later!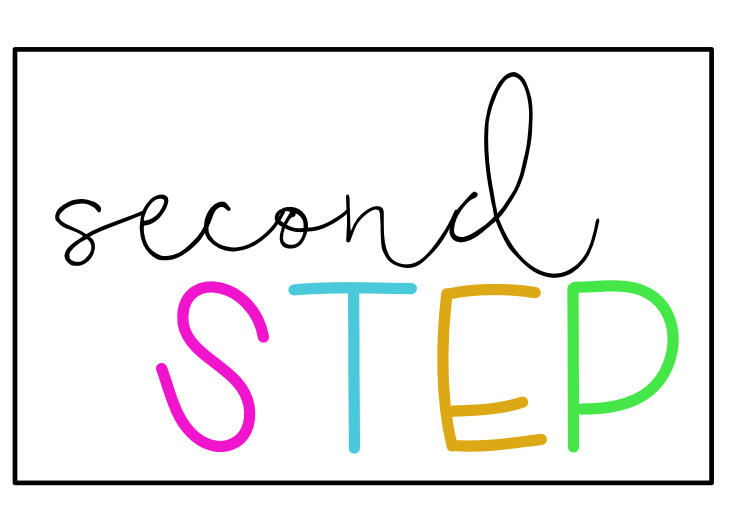 With your board being on a flat surface (that you don't want to damage!), use the Exacto knife to carefully cut out the rectangle you just drew. Don't worry-it doesn't have to be perfect!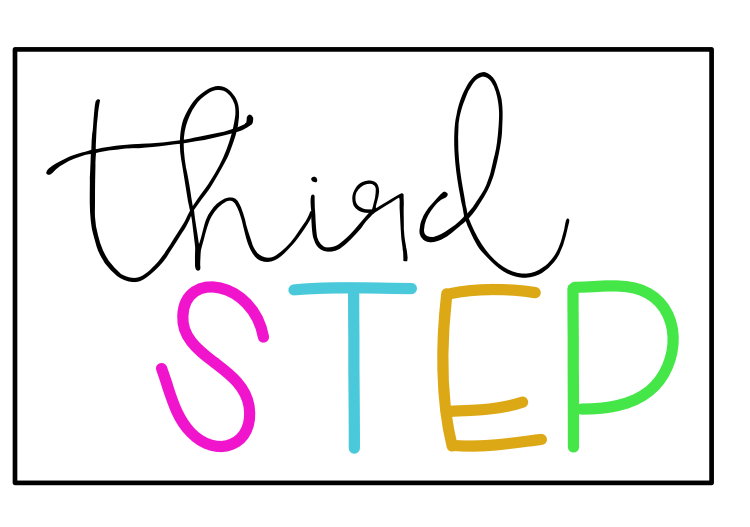 Now all you have to do is add a saying at the bottom and hang it up! You have yourself a photo booth!
I use the bright colored cardstock to cut out letters for the bottom. Last year I spelt out #thirdgrade, Open House 2016, and #straightoutta3rd. It was a hit! I use my cameo (don't have one? It can be a little pricey, but WELL WORTH IT!), but you can also print letters on card stock and cut them by hand. There's a set I made for you for free that says: HAPPY 1ST DAY! Get it HERE.
Use your ceiling hangers to attach the photo booth to the ceiling. My coworker told me about these things and they are amazing for hanging things in the classroom!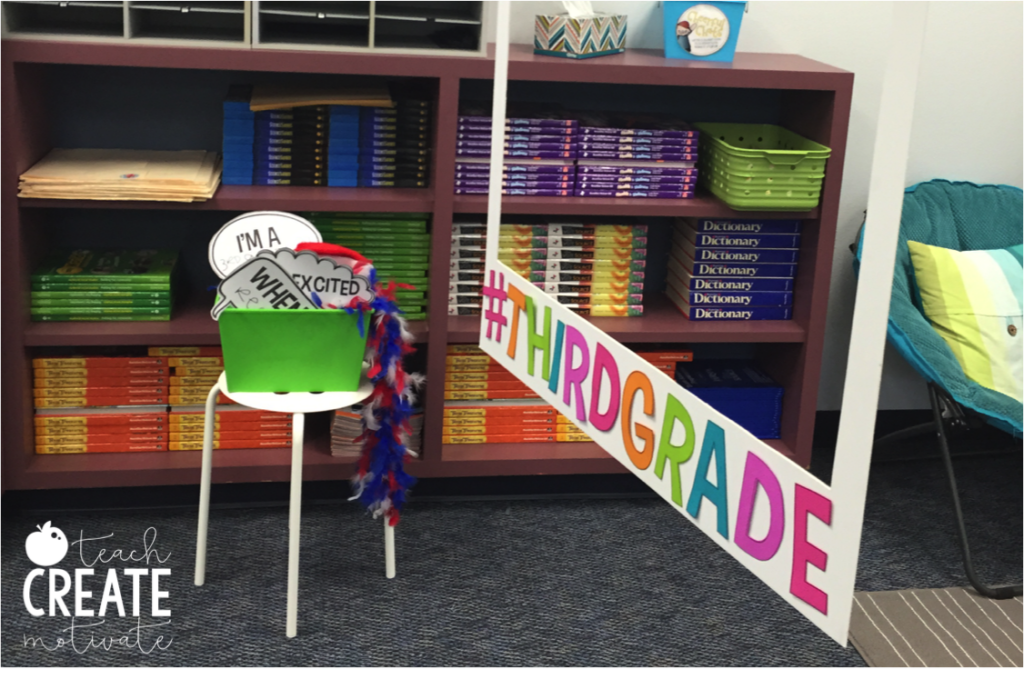 As an extra touch, grab some props for your students to use! In my props basket I have: speech bubbles, a boa, sunglasses, a crown, and more random things they can use to pose!

I made some free speech bubble signs for you for free! Print them on card stock and stick them on a popsicle stick! Enter your information below to grab them.
More props found HERE!
I hope you love your classroom photo booth! I know your students will! Pin the image below to save this post for later.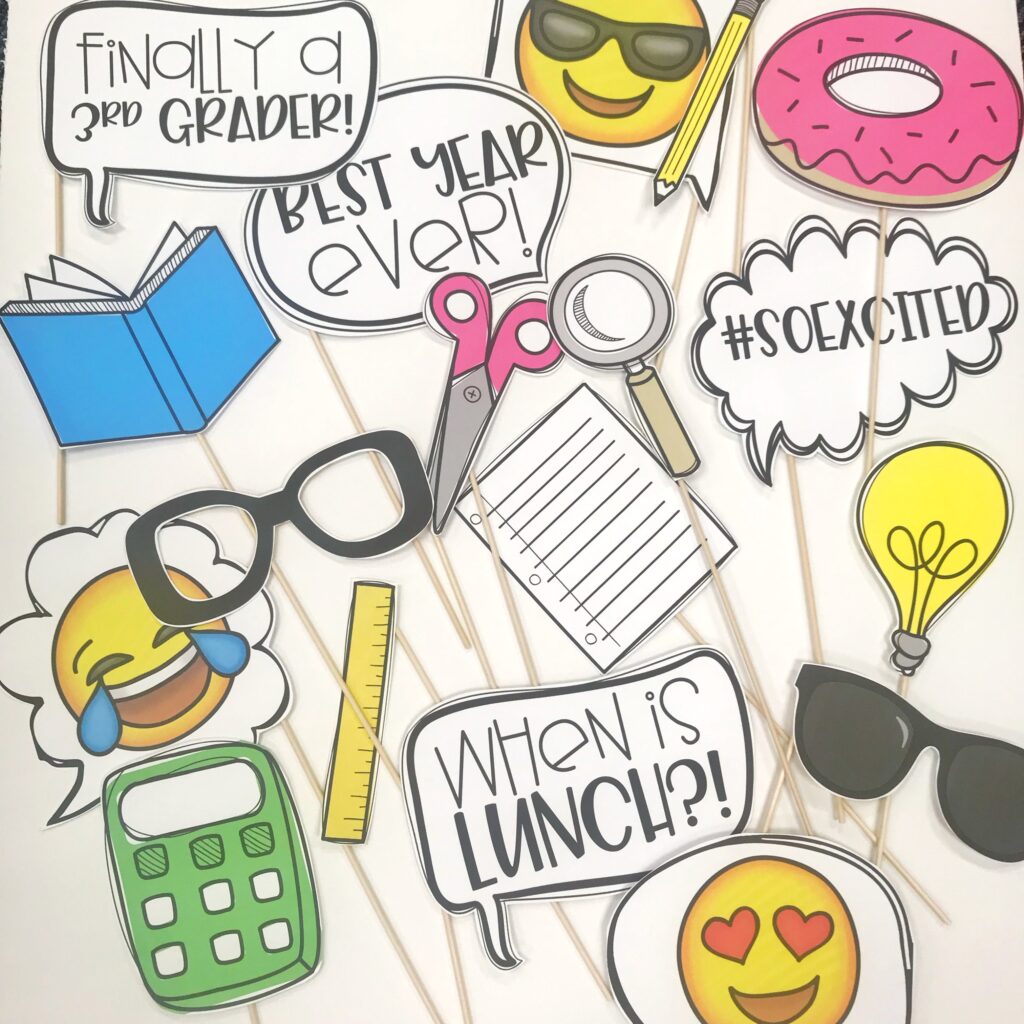 If you are interested in a growing resource of tons of themed photo booth props and letters click HERE to check them out!