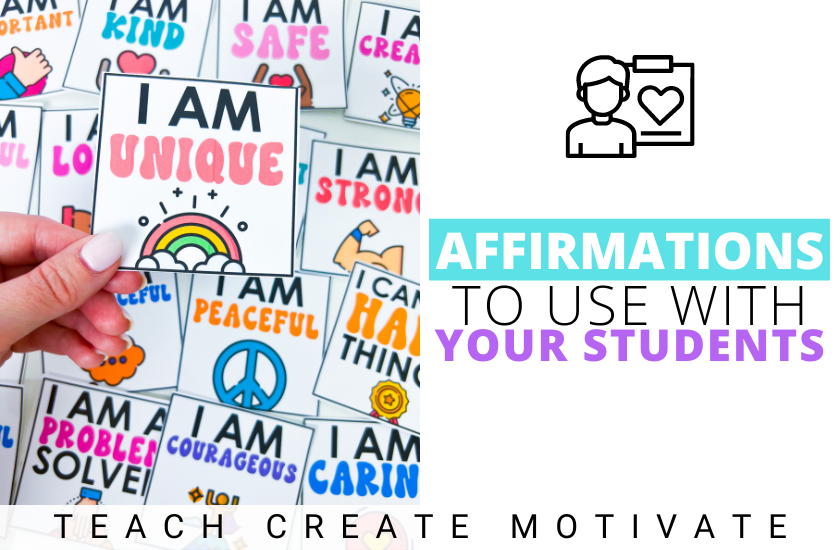 Affirmations can be such a powerful tool to use with students! They are proven to build self-esteem, foster positive self-talk, and reframe thinking. Using affirmations on a regular basis can have a big impact on your classroom community.
AFFIRMATIONS FREEBIE
Encourage students and foster positive self-talk with affirmation cards and sticky notes! Enter your info below to grab the freebie!
AFFIRMATIONS IN MORNING MEETING
Morning meeting is the perfect time to talk with students about affirmations and why positive self-talk is so important!
Make an anchor chart with your class about when using affirmations could be helpful to them. This is a great social-emotional learning lesson!
Work affirmations into your morning meeting routine by using the affirmations digital spinner. How awesome would it be to start each day with your class by speaking positive statements over each other?! Beginning with an affirmation first thing in the morning is the perfect way to start the day!
Pick a different student each day to "spin" when it lands on the affirmation, and chant the positive statement 3 times as a class.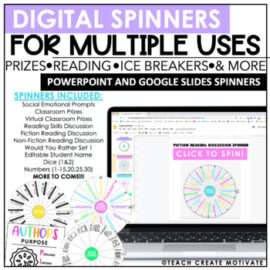 Digital Spinners for Multiple Uses
Keep student engagement at an all-time high! These spinners are a great way to keep students interested and always on their toes. Use the spinners as a classroom management tool or within lessons. Either use of the spinners is exciting and out of the typical day-to-day routine. The spinners include topics from morning meetings to dice and fiction and nonfiction.
DESK REMINDER
Students can keep their daily affirmations at their desks in an adhesive pocket. I like the ones from the Target Dollar Spot/Bullseye's Playground! This way, they have the reminder right at their desk and can speak the affirmation to themselves at any time of day.
Positive Note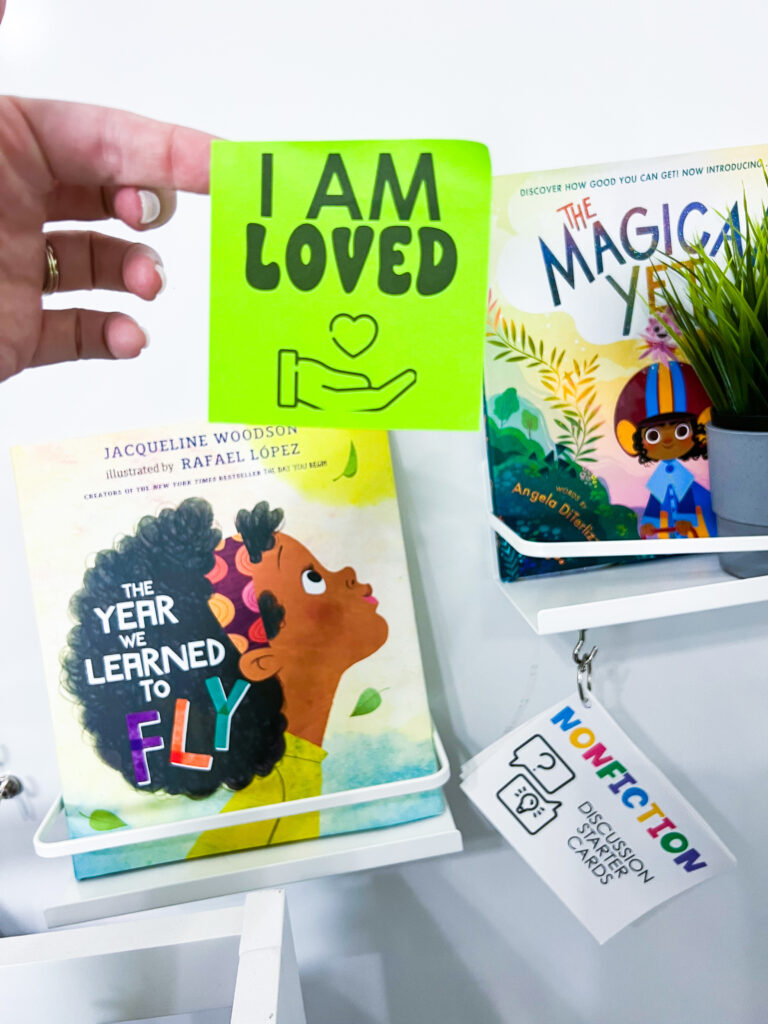 What student doesn't love a positive note from their teacher? Leave an affirmation sticky note on students' desks if you notice they need a little pick me up at some point in the day.
Classroom Affirmation Station
Create an affirmation bulletin board display and encourage students to pick out positive affirmations at the beginning of the week, the month, or as needed. Students could "collect" favorite affirmations throughout the year or exchange them on the bulletin board.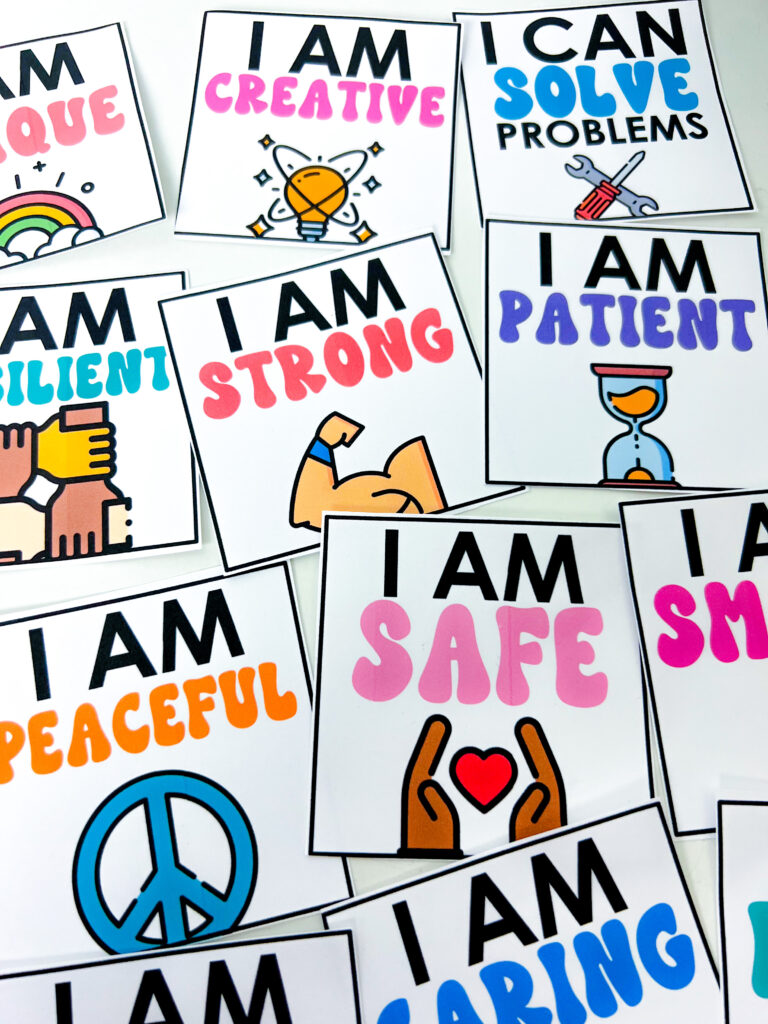 If a student is struggling, encourage them to pick out an affirmation from the display that would encourage them with the task or feeling they are struggling with.
More Ways to Use Affirmations
Positive affirmation classroom door – Create an affirmation classroom door display with students' affirmations to promote a positive mindset in your classroom as soon as students walk in!
Affirmation mirror – Stick affirmations around a mirror in your classroom, so students are surrounded by positive thinking when they look in it!
Including affirmations in your daily routine is a powerful way to boost students' confidence. Positive self-talk is one of the most important things a person can have. Foster that mindset with classroom affirmations!