Gratitude is a major theme in the month of November. It's fun to reflect on the year and appreciate all that it brought you. You can practice gratitude with your students too! Having an attitude of gratitude is one of the best ways to show people you care.
With this easy activity, students learn the meaning of gratitude and reflect on what they are thankful for.
SHOWING GRATITUDE FLIPBOOK FREEBIE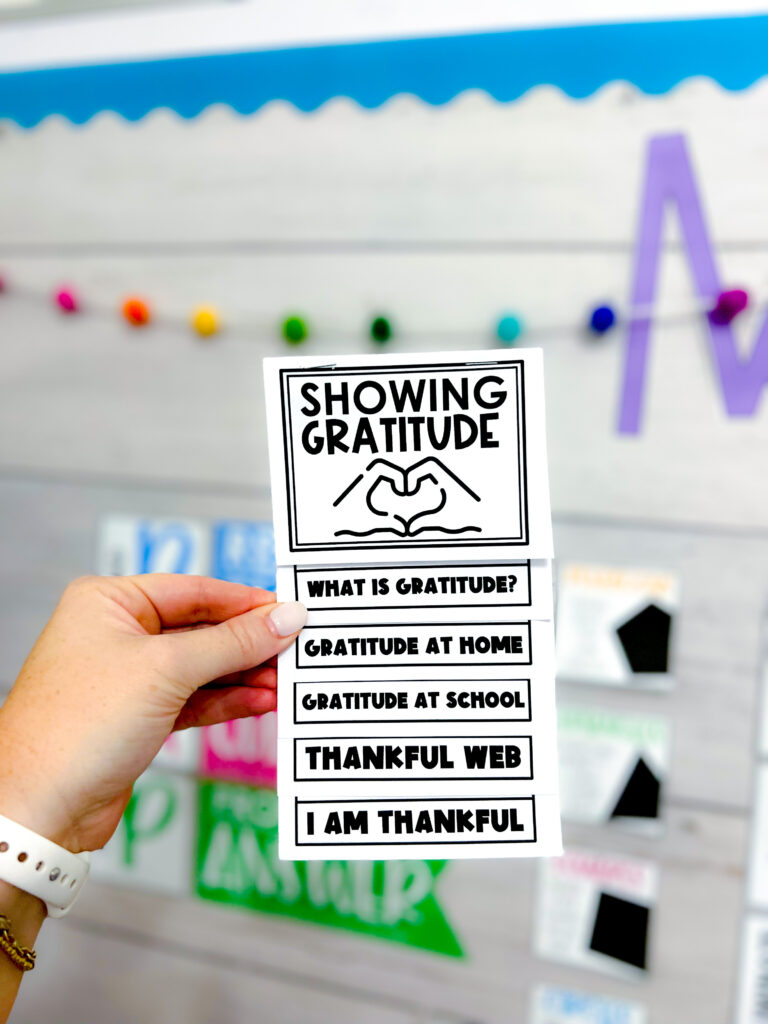 The Showing Gratitude flipbook is an easy activity that you'll want to include in your gratitude lessons! Students can write about the little things in their life they are grateful for and reflect on what gratitude is. Enter your info below for the freebie!
DIFFERENT WAYS TO INTRODUCE GRATITUDE
Morning Meeting
Morning meeting is a great time to introduce the topic of gratitude. You can read books, watch videos, and discuss gratitude and what it means.
Class Dojo has a series called "Big Ideas," and one of them is about gratitude. The fun gratitude activities are one of the easiest ways to introduce the topic in morning meetings. A video and some small ways to show gratitude to others, like a gratitude scavenger hunt and other hands-on activities. You can find it all linked HERE.
Epic
Another great way to introduce gratitude to students is through reading! Assign a book collection on Epic! that students can browse during independent reading time. This free reading website has books about anything and everything! You can usually find a collection already made with just about any topic you want. It's super easy to make your own too!
Read Alouds
Read-alouds are great discussion starters and an easy way to show character traits like gratitude modeled by characters in a story. One of my favorite picture books that covers gratitude is Those Shoes.
USING THE GRATITUDE FLIPBOOK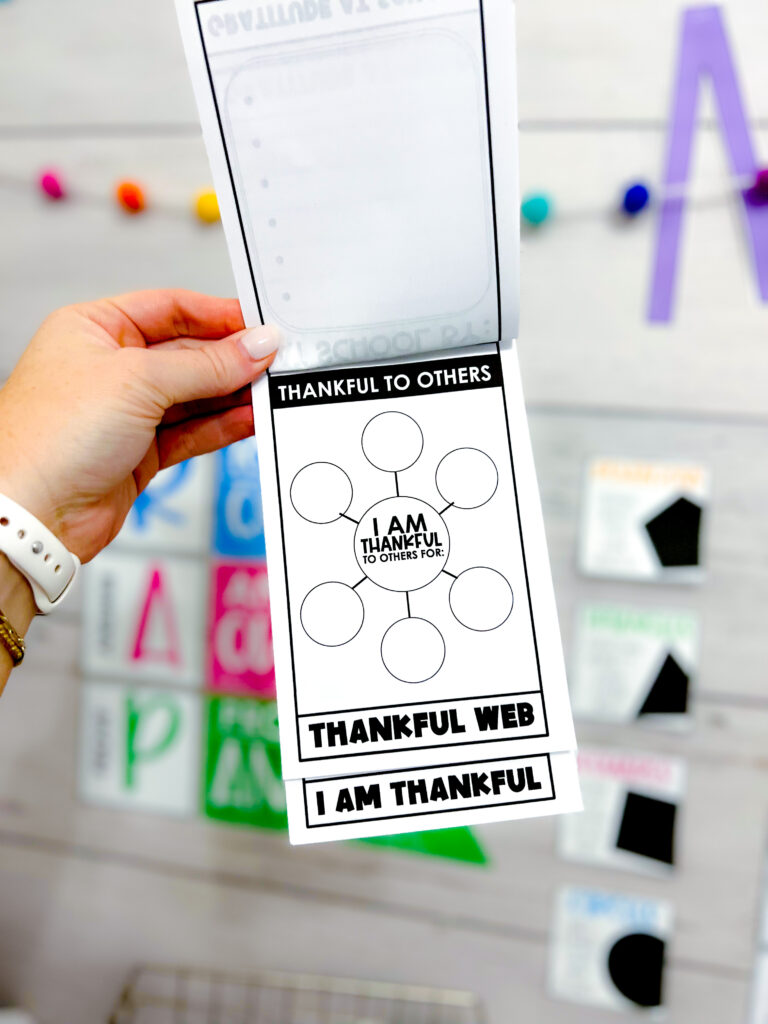 After introducing gratitude to your students with one of the activities, use the gratitude flipbook! Students will write about different topics surrounding gratitude.
I Am Thankful (People, Places, Things, Places, Things about myself)
Gratitude is…
Thankful Web
I can show gratitude at home by…
I can show gratitude at school by…
Morning Work – The flipbook would make an excellent morning work assignment that students could work on the week of Thanksgiving break.
SEL Lesson – Use the flipbook as a social-emotional learning lesson on how to express gratitude. Once complete, bring students to the carpet to share what they wrote or do a turn and talk at table groups.
Seasonal Bulletin Board/Hallway Display – Display the flipbooks on a bulletin board or in the hallway as a November feature.
The Showing Gratitude freebie is a simple way to include reflection into your week and to teach students the meaning of gratitude. However, students will notice the benefits of gratitude well beyond this simple gratitude activity.
Pin the image below to revisit this blog post later!