It's finally almost the end of the year, and spring is when behaviors can really go south! Take some time to establish these classroom management behavior strategies with spring bingo. Morning meeting is a great time to sit down with your class and discuss what areas could use a little spring refresh in the classroom management department.
Student Buy-In is Key to Classroom Management
Getting students involved in the discussion around classroom management can really support student buy-in. Ask them what they see is currently slacking. Here are some ideas to get the conversation started…
Pass out sticky notes and have students write down areas the class is slacking in and group like items together to get the main focus.
Facilitate a quick turn and talk. This is super beneficial for students to have their thoughts heard too! Have partners share out what was discussed.
Once you've settled on some areas of growth, discuss HOW everyone can work together to make the classroom environment back to where it was or where you want it to be.
When everyone is on the same page, this is the perfect time to introduce spring-themed bingo.
A big part of effective classroom management behavior strategies is student buy-in! So what better way to get your students to buy in than with a game?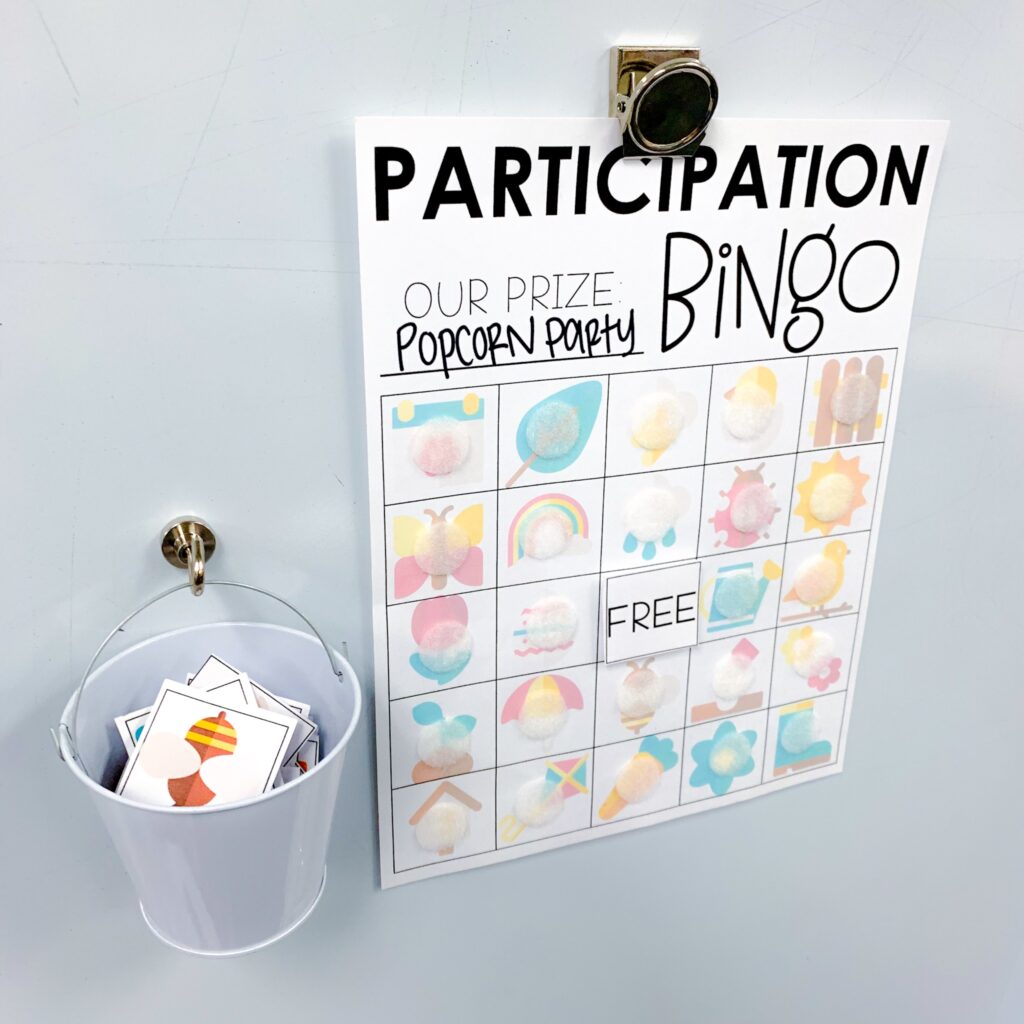 Introducing Classroom Management Spring Bingo
Using spring bingo to manage your students is simple. Here's how:
Introduce Bingo
As a class, decide on one expectation to really practice. Have your students VOTE on what is most needed! (participation, transitions, raising hand and waiting to be called on, walking silently in the hallway, etc.)
Model the expected behavior & discuss what it looks and sounds like
Vote on a reward the class will get when they get a bingo (reward ideas below)
When students show that behavior during the day, they earn a bingo piece
Continue until there is a bingo and students get the reward
Your students will be super motivated to follow through with the expectation and will hold each other accountable. All you have to do is keep it consistent and hype it up!
Keep your bingo pieces in an easy-to-grab container or bucket! When the class follows the expectation, pick a student to close their eyes and select a piece for the board.
Easy Rewards for Spring Bingo
Some great class rewards for spring can be outside-based!
work outside (perfect for station time!)
extra recess
popcicle party (if your school allows it)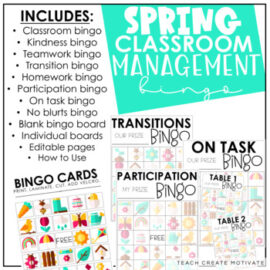 Spring Classroom Management Bingo
Classroom management can be a doozy! I wanted something fun and engaging to help my students stay engaged and focused. I love changing up what I use in my classroom to help my students manage behaviors. These classroom bingo boards are perfect!
Individual Spring Bingo Boards
This strategy also works great for individual students too! Hold a one-on-one conference with students to discuss areas of growth and an individualized reward that will motivate them.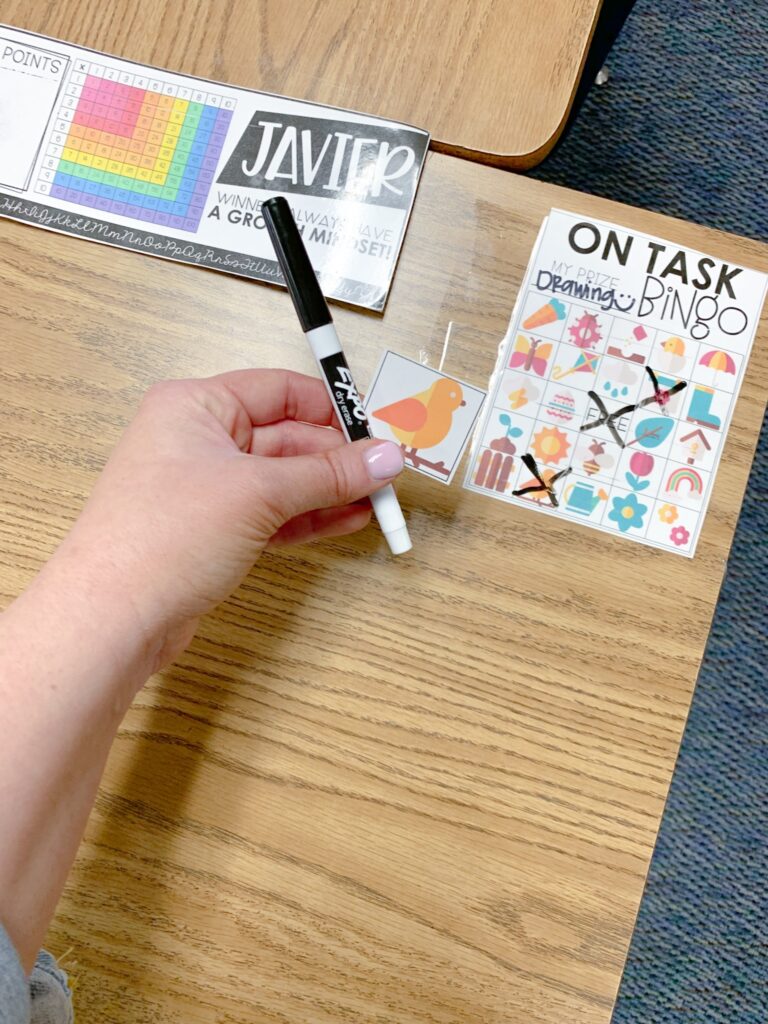 End the year strong with this spring refresh on classroom management! Student-buy-in is key. Implementing Spring Classroom Management Bingo is easy when you involve your students in the process, keep it consistent, and have a motivating reward to work towards.
Pin the image below to revisit this post later!