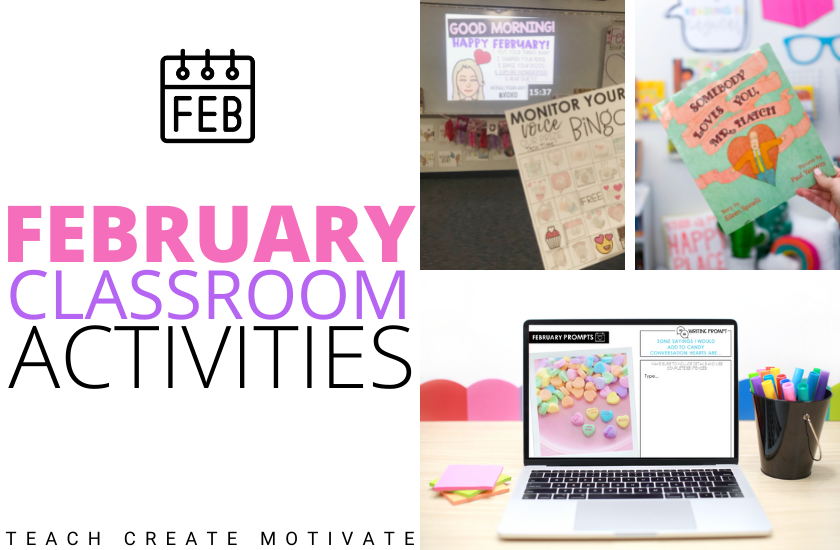 February is such a fun month filled with so many exciting events and holidays, especially this year with The Winter Games. But, as we all know, all this excitement can make it hard for our students to stay engaged and focused.
Why not INCLUDE the exciting things in your content?! Each of these structured AND themed activities and ideas is just what you and your students need for this month.
Valentine's Day Escape Rooms
Valentine's Day in the classroom is one of those days when fun AND structured activities are key! But, sometimes, it's hard to find activities to keep students engaged and focused on exciting days. That's why these Valentine's Day/Friendship Day escape rooms are PERFECT!
Ready-to-Use
This ready-to-use escape room is full of questions about friendship, kindness, and a few facts about Valentine's Day. Use it during a reading block, as a station throughout the week, or just for fun! You can print it out and use it as task cards, or a digital version is ready to assign to students.
Printable
The printable version includes so much!
Black & White and Color versions of all printable files
4 question task cards (16 total questions)
Recording Sheet
Station Cover Pages
Decoders
Scenario
Swag Tags
Photo Booth Props
Answer key
Teacher directions
The best part is that it is ready to print and go! Minimal prep is needed because the passages, questions, answers, and decoders are done for you.
Digital
The digital version makes it easy to assign to your students over an online learning platform. All you have to do is pick how many questions you want your class to do!
Google Slides escape room (16 questions) | Linked and ready to use!
Google Slides recording sheet
Linked google forms for students to check their codes for each station
Themed classroom slides for use in Google
Ready-to-Use Valentine's Day Escape Room
This READY-TO-USE escape room is full of questions about friendship, kindness, and a few facts about Valentine's Day 💕 Use it during a reading block, as a station throughout the week, or just for fun! 
Some of my favorite parts about this new resource:
💛printable or digital
💛minimal prep
💛ready to assign
💛unique decoders
💛themed questions & answers
Escape Room Template
An escape room template is a perfect way to bring the fun of escape rooms to your class AND keep up with your content making it perfect for Valentine's Day celebrations in the classroom. This escape room template is:
Completely Customizable
Digtial or Printable
Themed
The best part is that you can use this template with ANY content!
Simply use the editable files to add your own questions, correct answers, and wrong answers for your students to work on and review content for your class.
Since you add your own content, this themed escape room is great for:
Math
Reading
Spelling
Grammar
Vocabulary
Science
Social Studies
The options are not limited to just subjects either. You can even use this escape room template to review expectations, introduce new skills, prep for tests, or even just for fun. Use it for what YOU need in YOUR classroom!
This Valentine's Day template can also be found in the Escape Room Template Bundle! Use these themed escape room templates to keep your students engaged all year long.
Winter Games Digital Project
In this digital research project, students discover winter sports they may have never heard of or learn even more about their favorite winter sport and can watch them live during the winter games.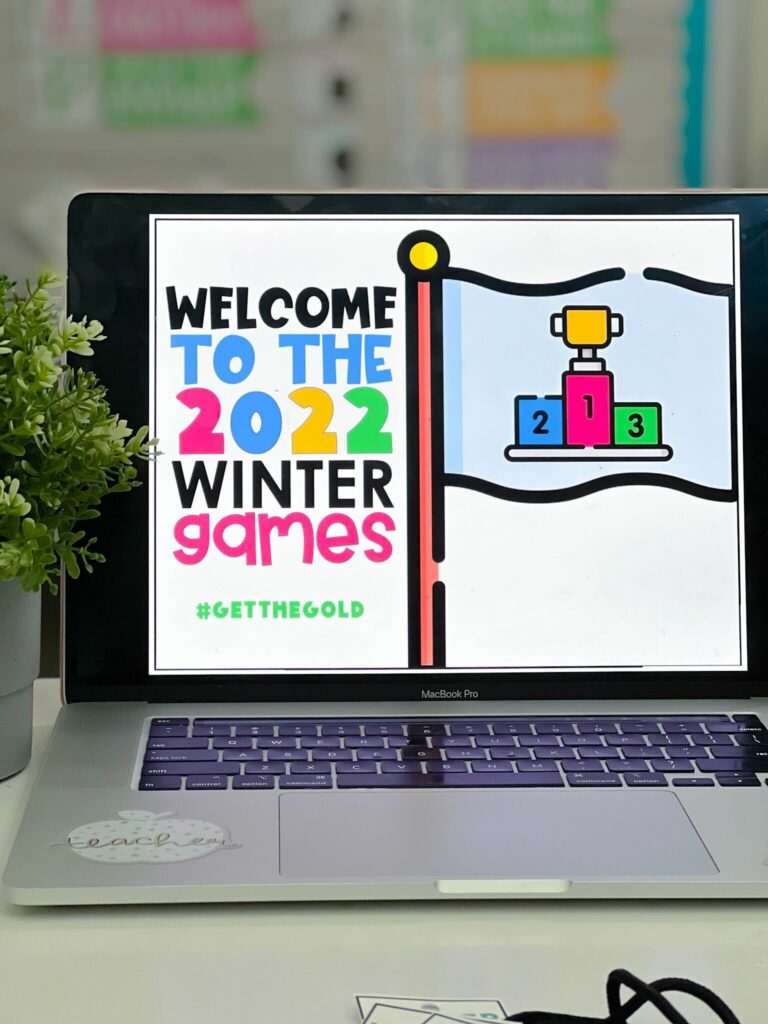 EVERYTHING is already done for you in this project! Just assign and GO!
You can easily edit, pick, and choose what you assign for your students because it is all in Google Slides. Read more about it HERE.
Themed Selfie Writing
Themed selfie writing is a fun way to incorporate holidays into stations! Selfie Writing is super engaging because students insert their own photos into their writing and manipulate props that go with the prompt. So fun! It's also digital, so students get the thrill of typing their responses!
Selfie writing is great for stations, morning, work, or writing warm-ups. I will often push out all themed prompts that go with the week to students, and they have to pick two to complete by the end of the week for stations.
Just a peek at some of the February prompts:
Winter Games
If I were in the winter games (figure skater)
I would make a great winter game competitor because…
If I won a gold medal…
Valentine's Day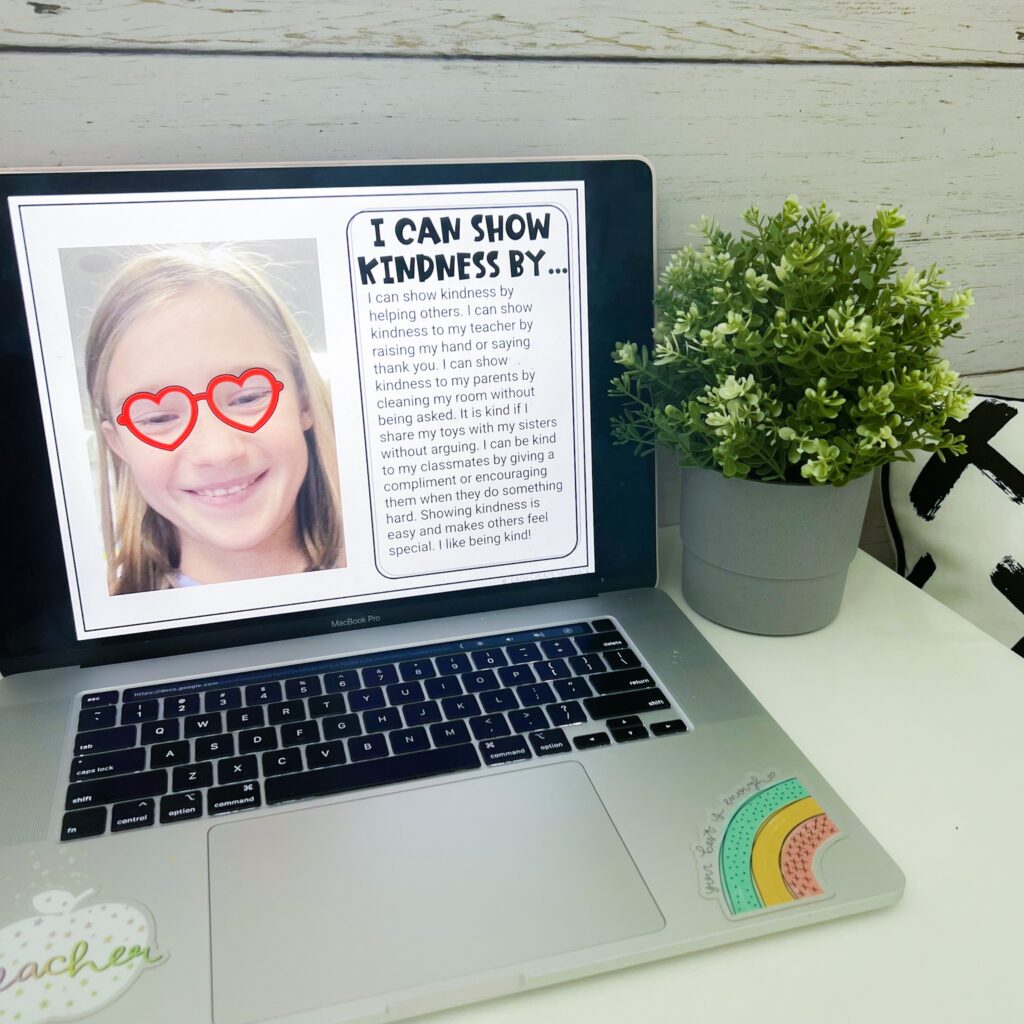 There are 6 prompts for Valentine's Day, so you can easily assign one a day the week of the 14th or let students choose between the prompts.
If I were cupid..
Love is…
I can show love to others by… (heart glasses included!)
100th Day of School
When I am 100…(glasses and mustache included!)
If I had 100 dollars…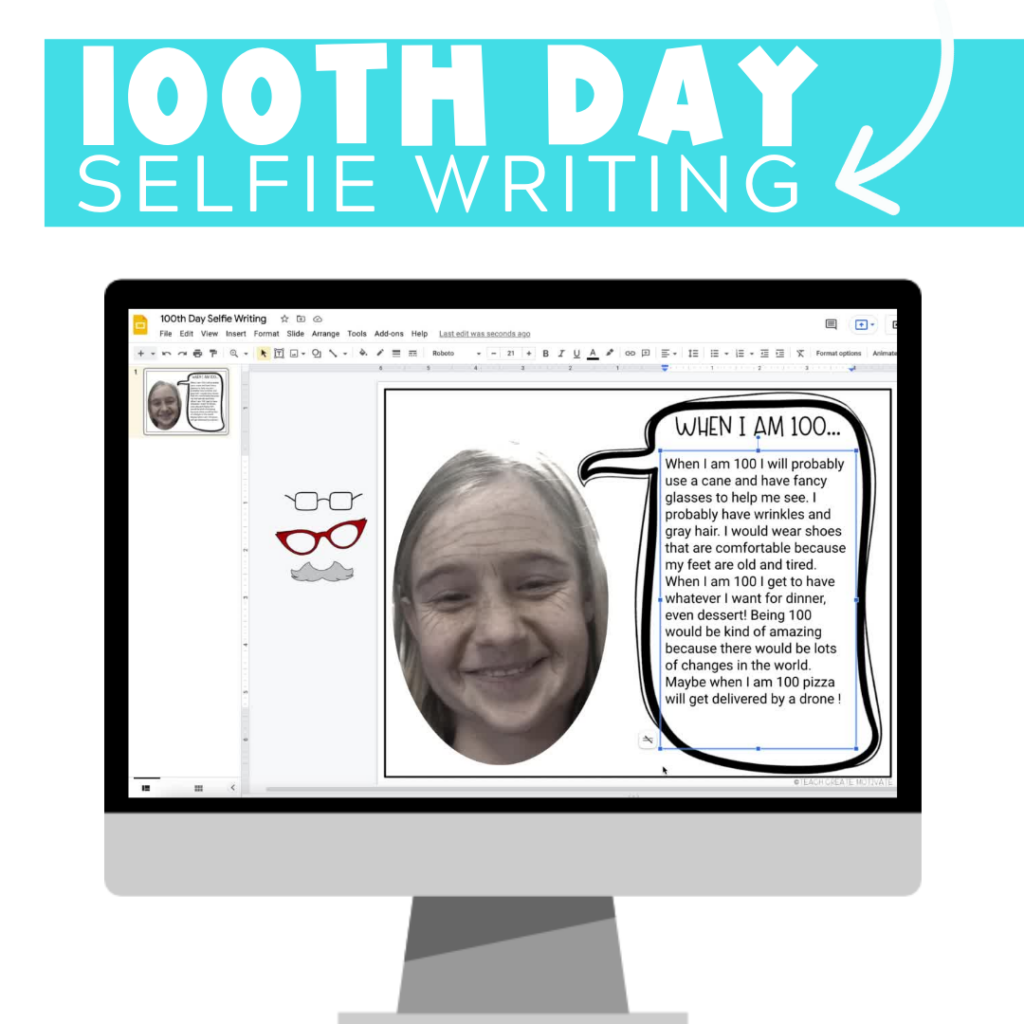 Superbowl
If I won the game…
The best team would be…
If I were a famous football player…
February Themed Writing Prompts
Support the writers in your classroom with these February writing prompts with REAL photos. Prompts paired with an image can really help get the writing flowing for students!
Writing prompts can be used in so many different ways:
Morning Work: Assign a writing prompt for morning work one or two days a week.
Warm-up: Use the writing prompts for a writing warm-up. When prompts are paired with a real photo, students will have an easier time coming up with an idea.
Fast Finisher: Some students love writing! Offer a few of the prompts as a fast finisher choice.
Station Choice: Offer the prompt as a station the first few weeks of school.
Shared Writing: Discuss how and why we use details in our writing. Show a bad example and work together to make it a strong writing piece!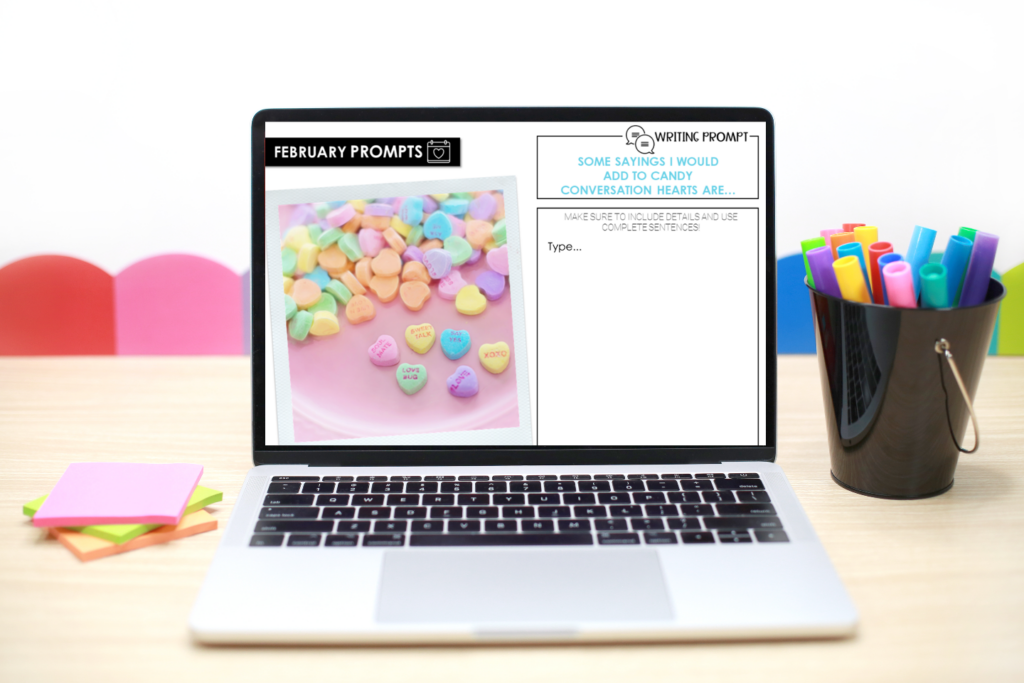 Classroom Management Games
A fresh take on classroom management can be just what you AND the students need! So bring in February vibes with classroom management games. Implementing them is easy!
pick the game board you want use
discuss what skill it's focusing on (transitions, participation, on task, etc.)
decide on a prize when students earn a bingo or complete the unscramble
give game pieces when you see students modeling desired skill
That's it, play the game until students earn all the pieces they need and celebrate! Classroom Management Games are perfect skill practice!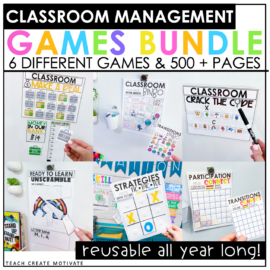 Classroom Management Games Bundle
This bundle includes ALL 6 of the different classroom management games! You get well over 100 different versions of games to choose from in themes that will cover the entire year!
Unscramble
Classroom UNSCRAMBLE is an interactive way to help your students work together to show completed work, on-task behavior, transitions, and MORE.
The idea of this game is to uncover a hidden picture while earning letters in a prize. The letters are unscrambled at the end to reveal the earned reward! This game also hits on reading and phonetic skills too!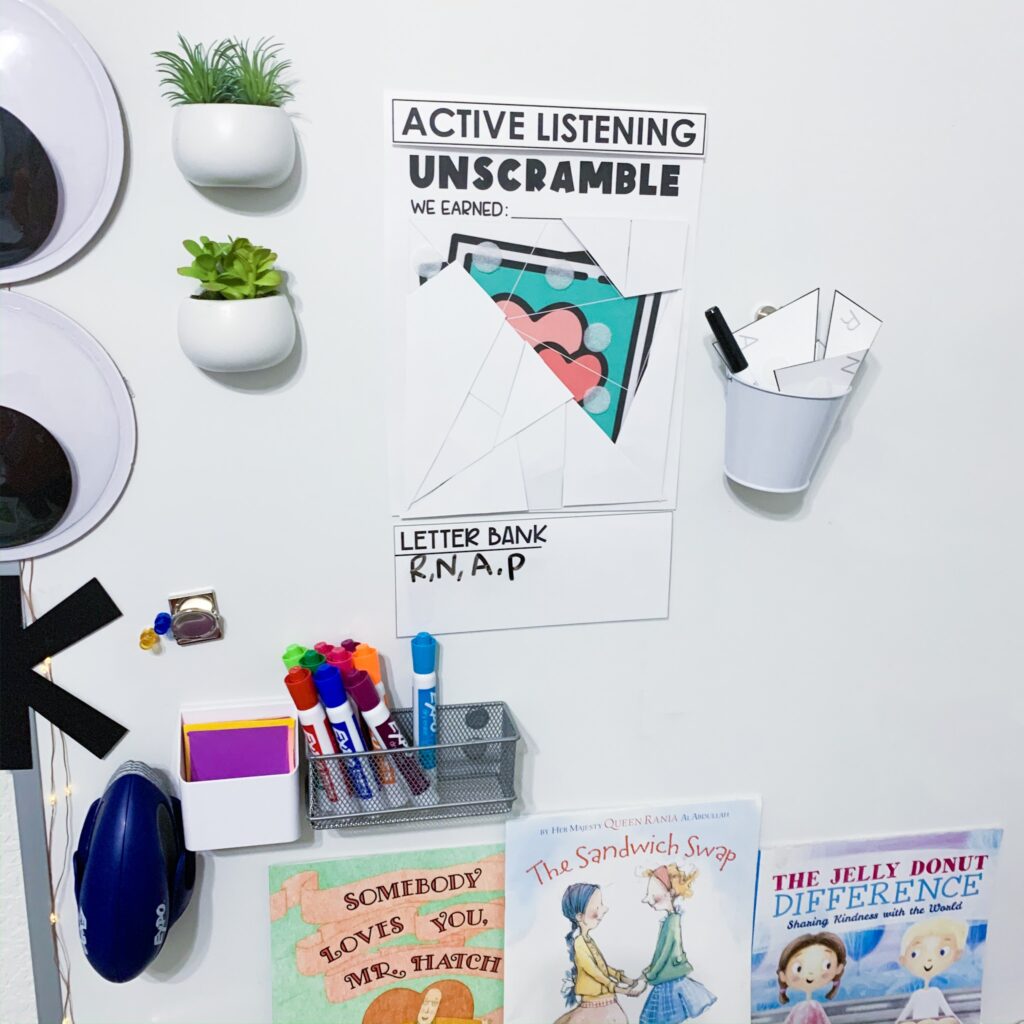 Bingo
There are over 10 Valentine's Day-themed bingo boards ready to use with your students! You can pick a specific skill or just classroom bingo to practice a few different things.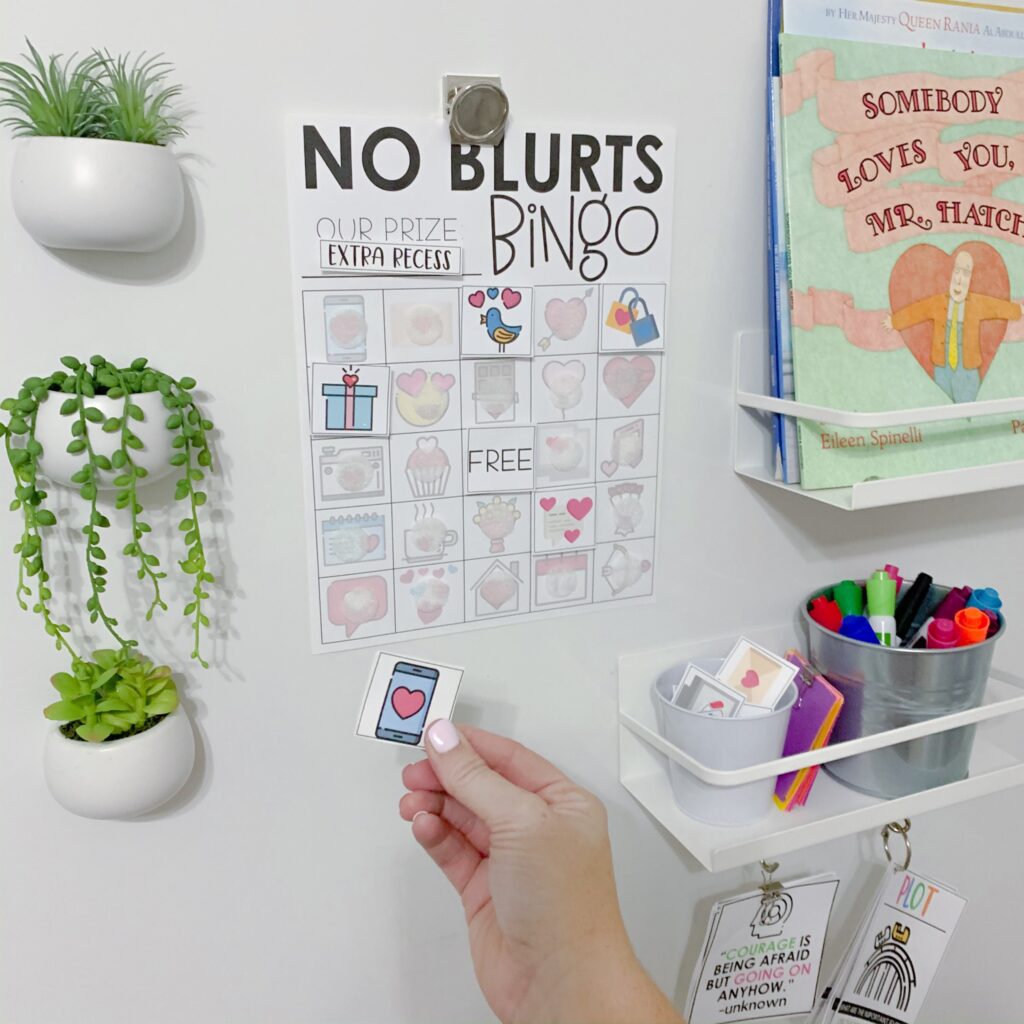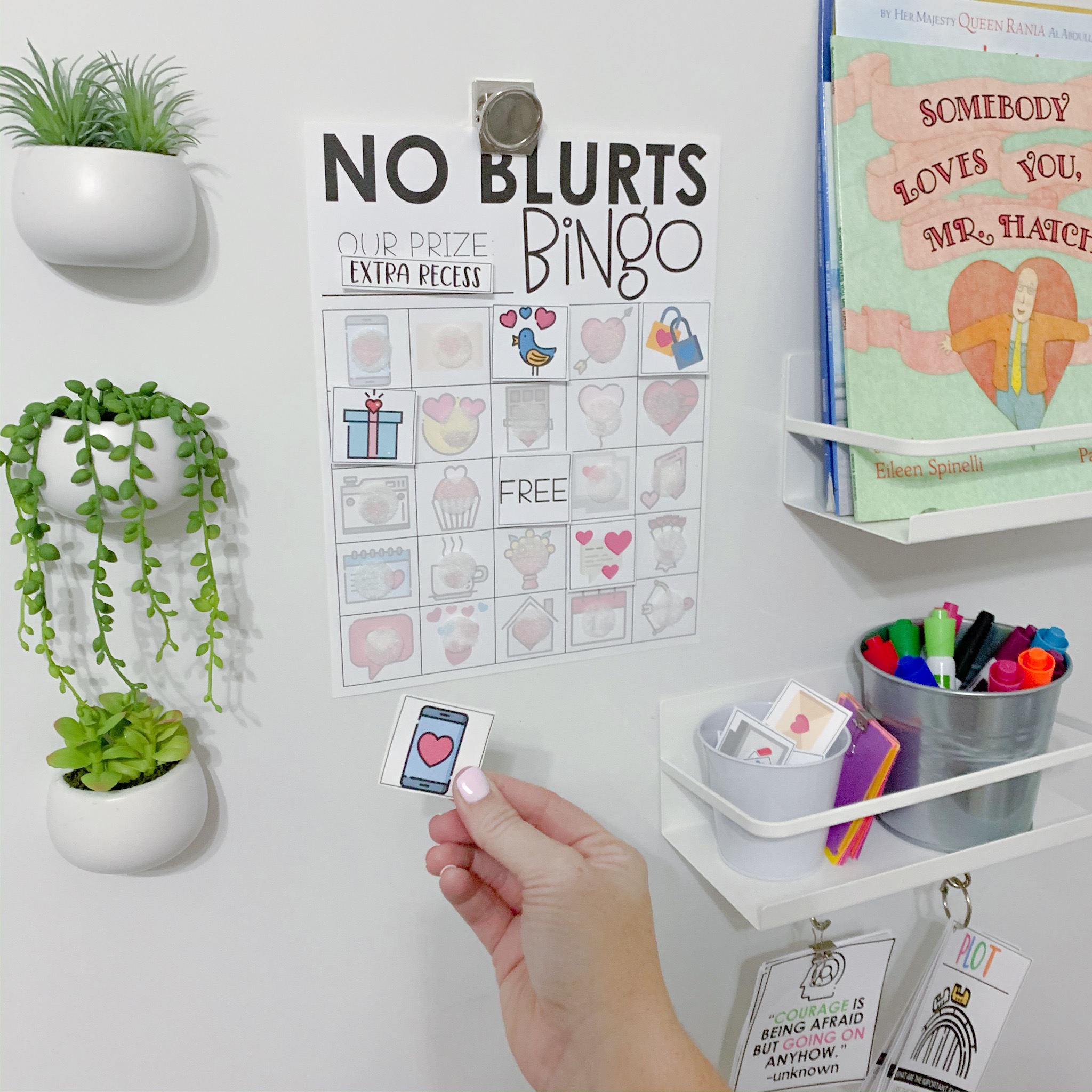 My students LOVE classroom Bingo! It is a great way to reward behavior and such a great visual for them to see and motivate them!" -Brittany S.
Somebody Loves You Mr. Hatch Book Resource
A favorite book for this month is Somebody Loves You Mr. Hatch. It is just SO SWEET! The book companion pack is a great way to incorporate some reading and writing skills.
Compare and contrast Mr. Hatch at the beginning and the end, write about why it is important to be kind, go over story elements, and do some comprehension checks!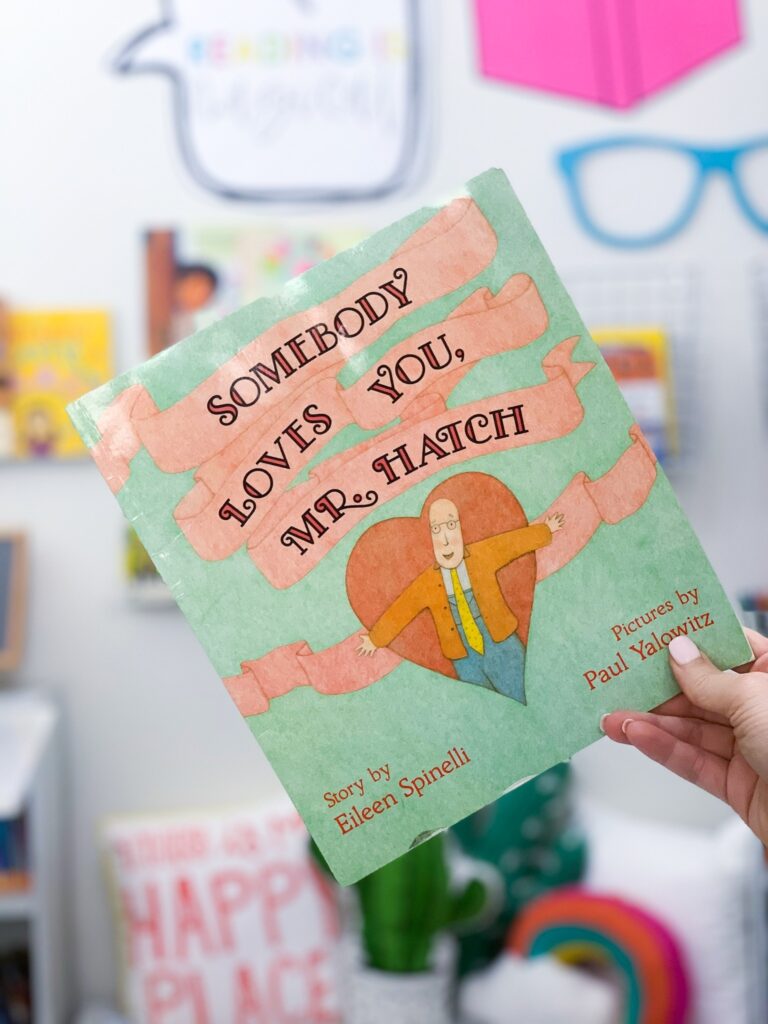 Photo Booth Props
These fun photo booth props are perfect for your Valentine's Day party! These pics make great class memories for end-of-the-year gifts!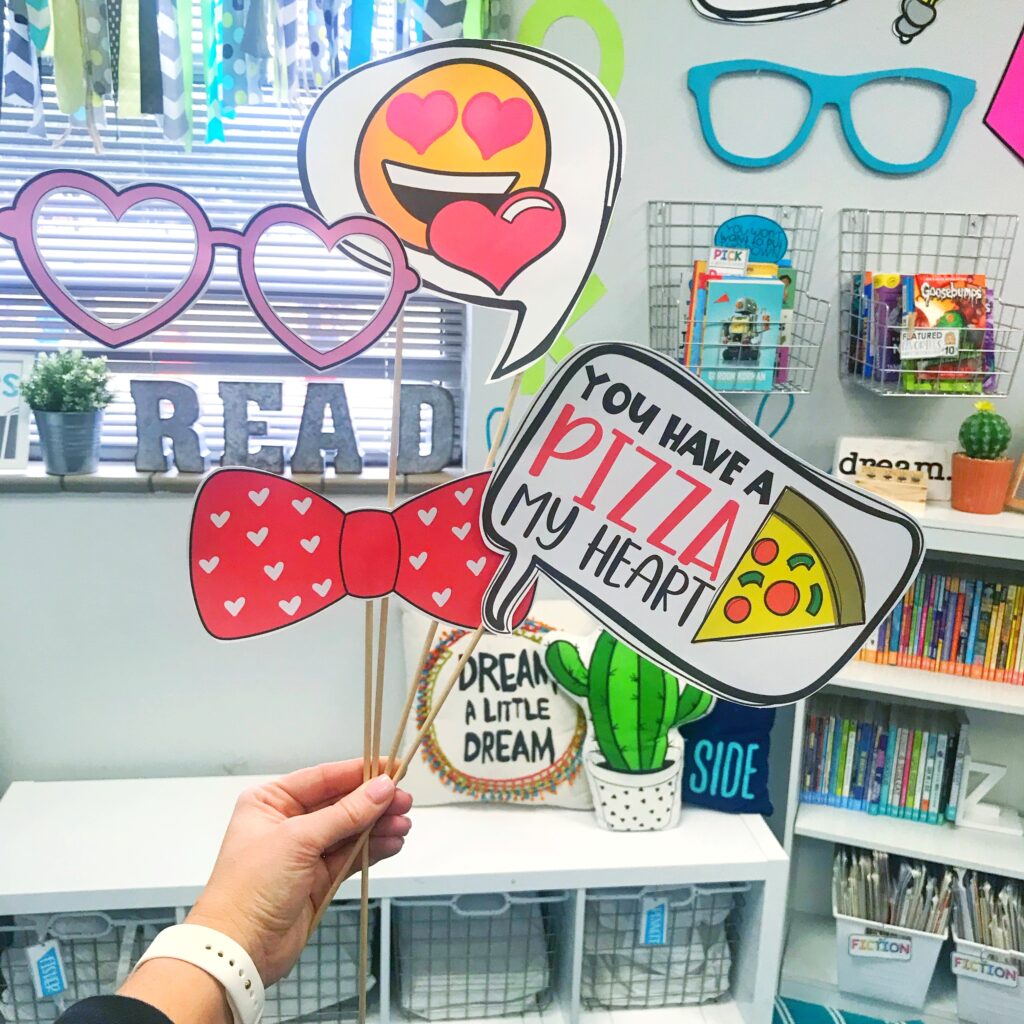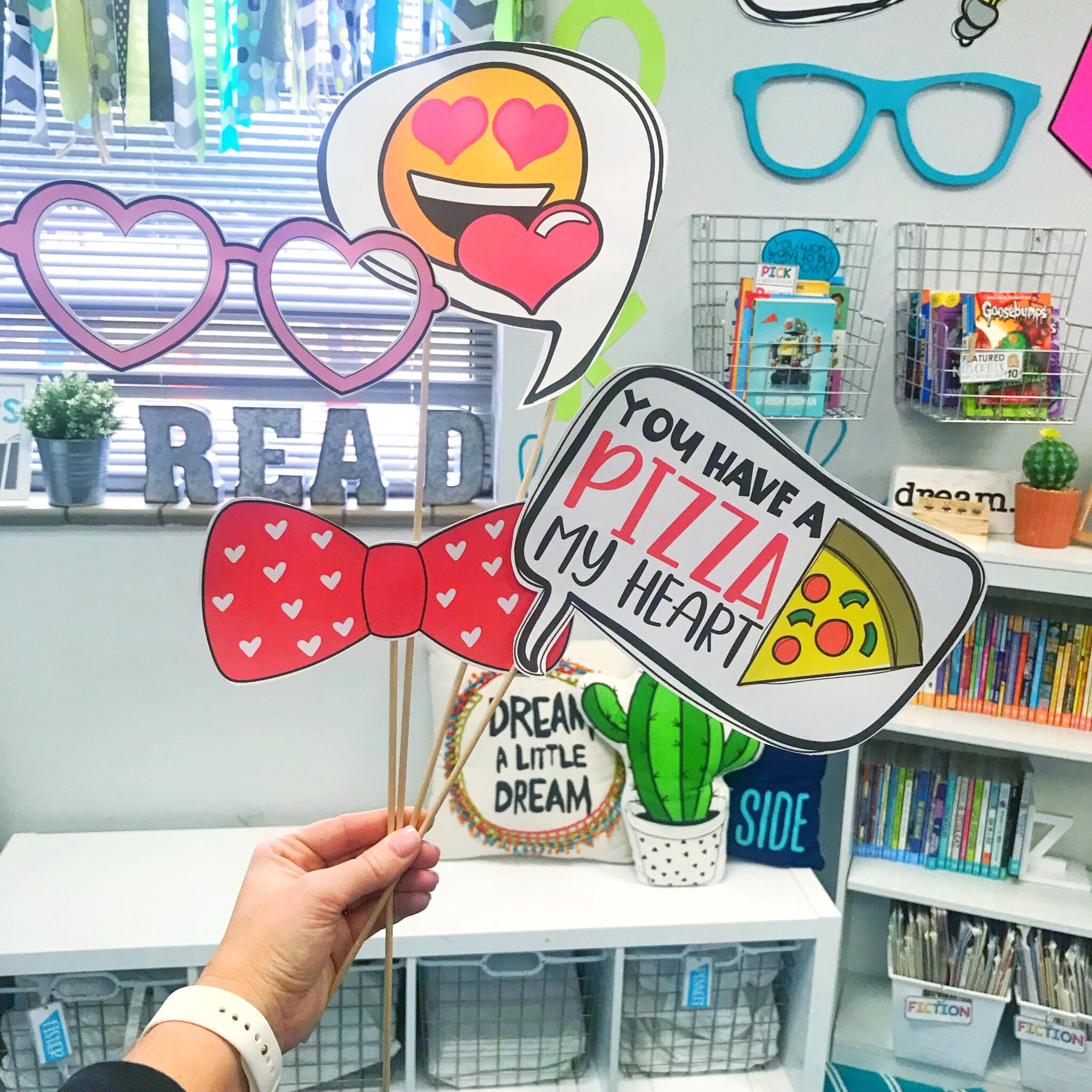 Themed Bookmarks
Students LOVE seeing their teacher on these themed emoji bookmarks! You could easily create a class set and pass them out as valentines to your students. They are great for rewards, and to put with your student book recommendations as well!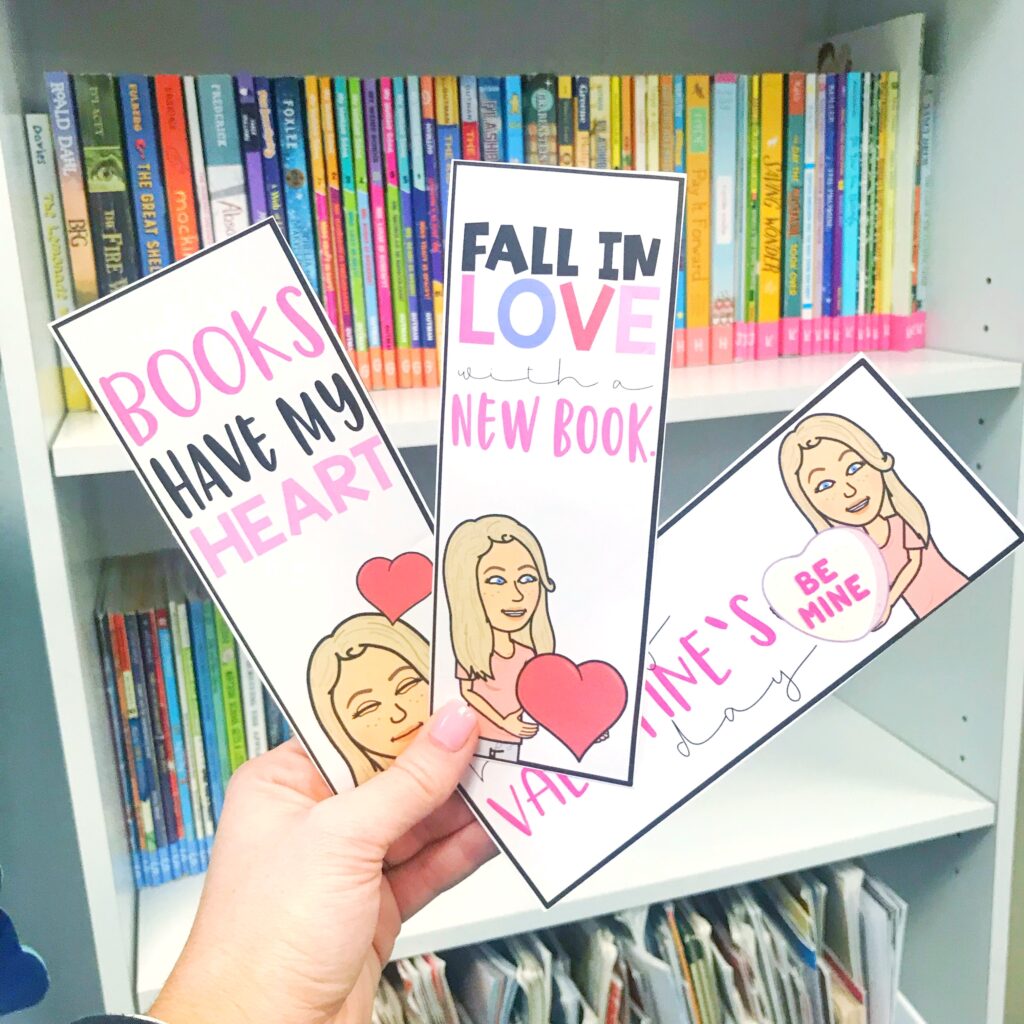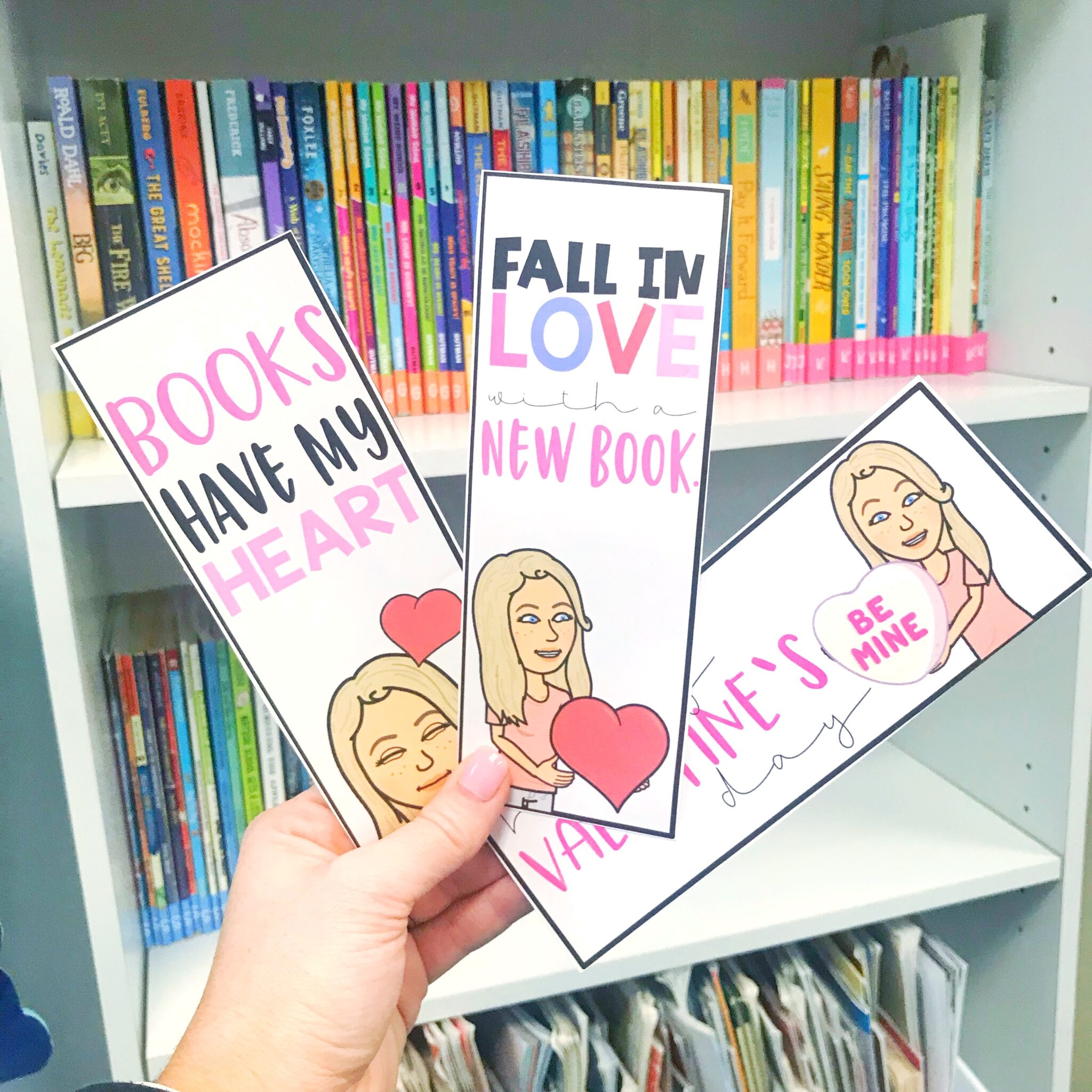 I hope you and your students love all of these February ideas!
Pin this image to revisit this post later!