I love a themed day! The week before break can feel like an eternity sometimes, but themed days can shake things up for you and your students. So put on a reindeer day with fun but purposeful themed activities for your students.
Reindeer Cam
Start the day watching a live feed of Santa's reindeer. I use this website HERE! Students will LOVE watching the reindeer while they do their morning routine. Then, put the feed on throughout the day during work times to see what the reindeer are up to!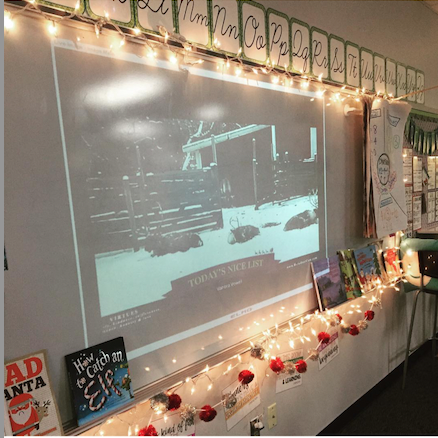 "All About Reindeer" Digital Project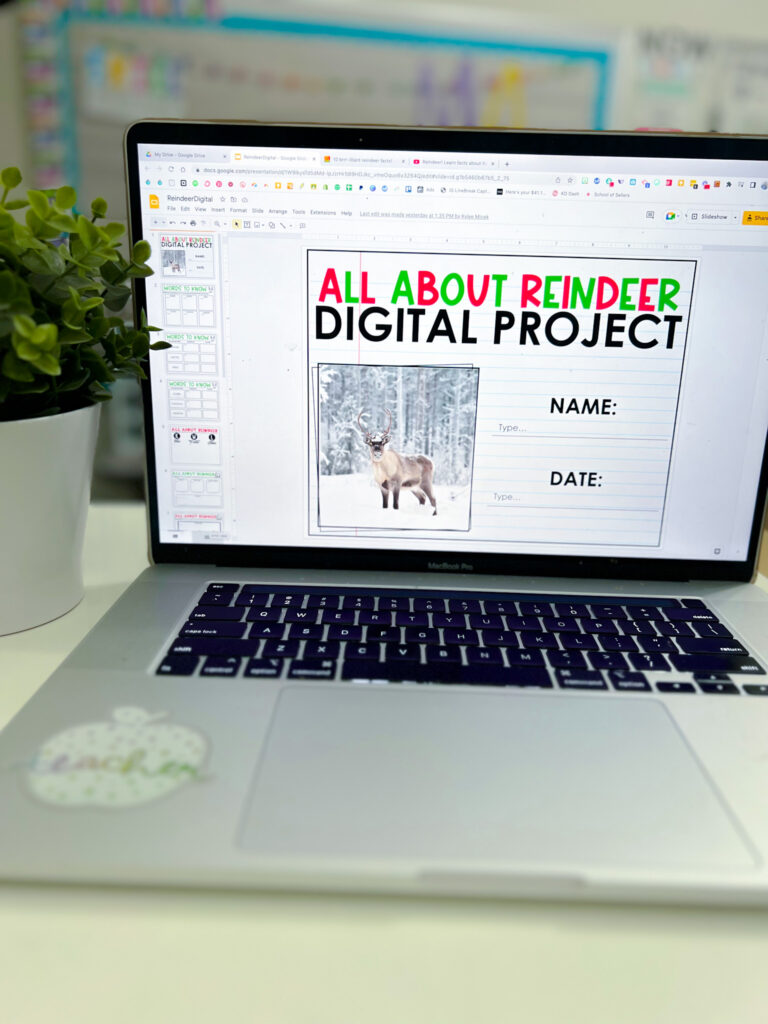 This is the perfect project for right before break! It is so easy to assign because it's NO PREP.
Easily integrate science and reading with the "All About Reindeer" digital project! Your students will love getting all the facts on this favorite animal.
Enter your info below to get it sent straight to your inbox!
Reindeer Selfie Writing
Selfie writing is one way to join learning with fun! Assign the reindeer slide, "If I were a reindeer…" to students. They can write all about what they would do if they were reindeer. This should be no problem after watching the live feed!
Once they're done with the reindeer prompt, let them choose one of the other holiday prompts! Students can take their selfies and make themselves an elf, snowman, Santa, gingerbread man, and more. Then they'll answer a unique prompt that goes along with the character. So fun!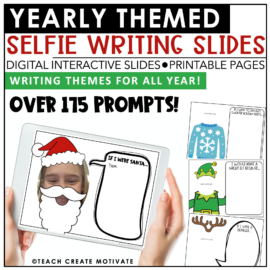 Themed Selfie Writing
Spice up your writing lessons with these themed and holiday writing prompts! Have your students "take a selfie" with over 175 unique prompts and explore their creativity while writing. This BUNDLE is packed full of themed writing prompts that will get your students writing in a variety of formats. All of the prompts come in print AND digital versions.
Themed Photo Booth
Reindeer antlers are the new bunny ears! Students will have a blast taking fun photos with their classmates during the reindeer day in a themed photo booth using all the holiday-themed props. Read more on how to DIY a class photo booth HERE.
How Santa Got His Job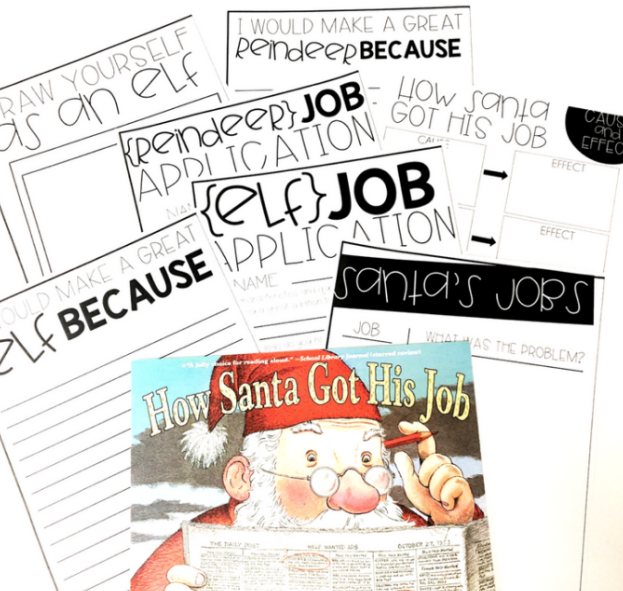 Read "How Santa Got His Job" by Stephen Krensky for reindeer day! You could read this holiday book during morning meeting or your reading block.
This adorable story is about how Santa tried many jobs before becoming Santa Claus. Each position he worked hard at, but there was always some kind of problem. But each job eventually led him to the job he has now!
" How Santa Got His Job " is a great book to reinforce reading and writing skills. Use a book companion with some fun but purposeful activities to pair with this read-aloud.
Elf/Reindeer Application – Sneak some writing before the break with this cute activity! Students have to give reasons why they would make great employees for Santa. Great persuasive writing practice!
"I would make a great elf/reindeer because.." – This is the perfect independent writing activity for stations!
Cause and Effect -There are many examples of this throughout the story. It is a great way to reinforce this skill!
Problem/Solution -The students identify each problem from Santa's job, then see how he solved these problems in the end.
"Draw Yourself as an Elf" Freebie
I know this is not a reindeer-themed activity, BUT it would still be fun to use as a morning work choice the week leading up to break or any time in December. It would also make a fun fast-finisher activity too!
Enter your info below to get the free "Draw Yourself as an Elf" drawing page sent straight to your inbox!
I ho ho hope you and your students enjoy these fun reindeer activities to spice up the days before break!