Who out there is an anchor chart lover?! Anchor charts can be used in various ways in the classroom…introducing a new topic, classroom management, guided instruction, as a brainstorming tool, and so much more! One of my favorite ways to use anchor charts is with graphic organizers.
Who knew graphic organizers and anchor charts were the perfect pair?! Here are 3 easy ways to use graphic organizers as anchor charts.
1. CREATE THE PERFECT ANCHOR CHART
This is one of the best teacher hacks for creating the perfect anchor chart! Use a digital graphic organizer and trace it on your anchor chart paper!
This is great to use for anchor charts you plan on displaying all year long as a visual aid for your class. It works with all different types of graphic organizers.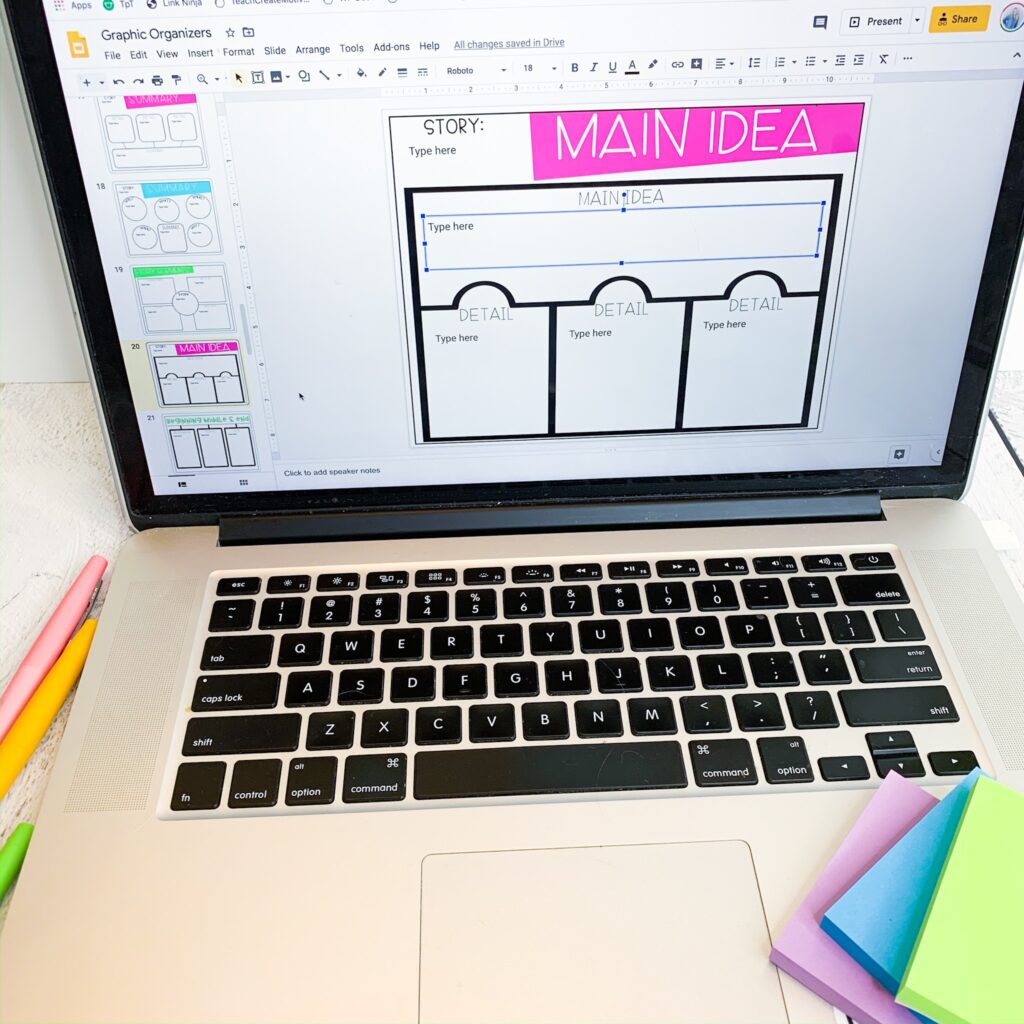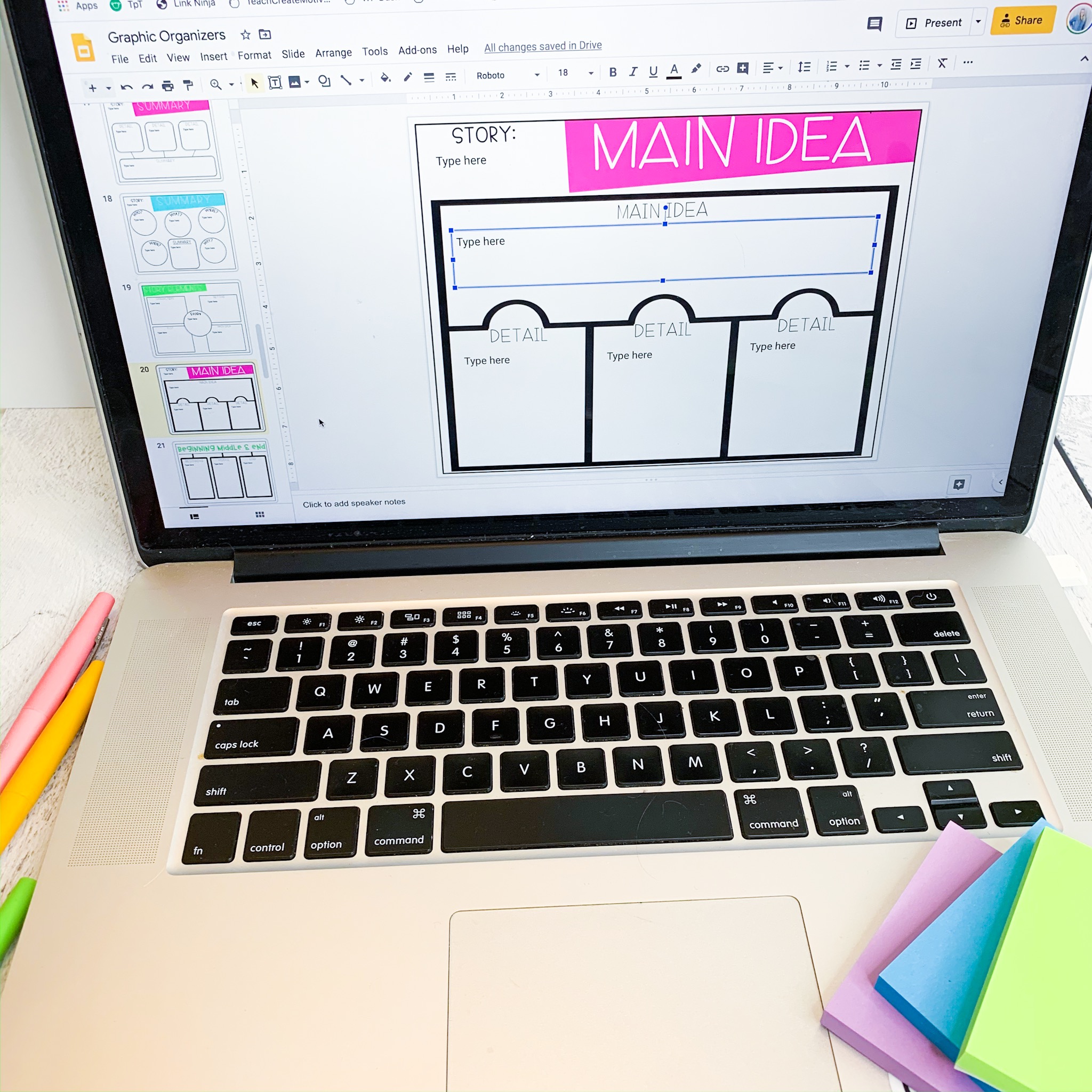 All you have to do is stick your anchor chart paper to our SmartBoard, whiteboard, or whatever surface your projector projects onto in your classroom. Then, pull up the graphic organizer template on Google Slides you wish to make into an anchor chart and size it to fit the anchor chart paper by zooming out.
Now you have a crisp anchor chart to use with your class! For anchor charts that will be displayed all year or that you plan on using use year after year, laminate them for durability when they're complete.
2. QUICK OPTION FOR REVIEWING SKILLS
Another way similar to the one above to use graphic organizers as an anchor chart is to project the graphic organizer on the board, use it as a template, and fill it out that way.
Since the graphic organizer is displayed on the SmartBoard/ActivBoard, or whiteboard, you can fill it out on that surface with your class or small group. This is an excellent way to quickly make an anchor chart without transferring it to paper. Your students can still follow along in their notebooks.
This is a great option if it's not something you need to display long-term, or you're just trying to do a quick review. No need to waste that precious anchor chart paper!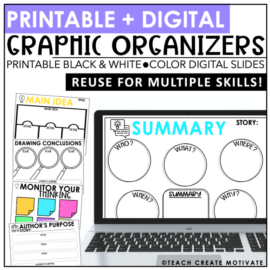 Digital & Printable Graphic Organizers
Help students organize and streamline their thinking with these reading comprehension graphic organizers. This set of fiction & nonfiction graphic organizers includes 20 skills and over 35 graphic organizers for any text.
3. GLUE INTO NOTEBOOKS
Another excellent pairing for anchor charts and graphic organizers is through shared instruction.
Trace a graphic organizer of choice onto anchor chart paper
Print out copies of the same graphic organizer for your students
Students follow along in their notebooks as you fill out the anchor chart paper
Students glue the graphic organizer into their notebooks for reference, and you can display the anchor chart in the classroom.
All of these easy anchor chart ideas can be used with different subject areas and various graphic organizers.
sequence of events
planning research
main idea and important details
character map
KWL chart
Anchor charts are powerful tools for students to reference in the classroom. Using graphic organizers as anchor charts makes a perfect template and is an easy way for students to have them always available right in their notebooks.
Pin the image below to revisit this blog post later!