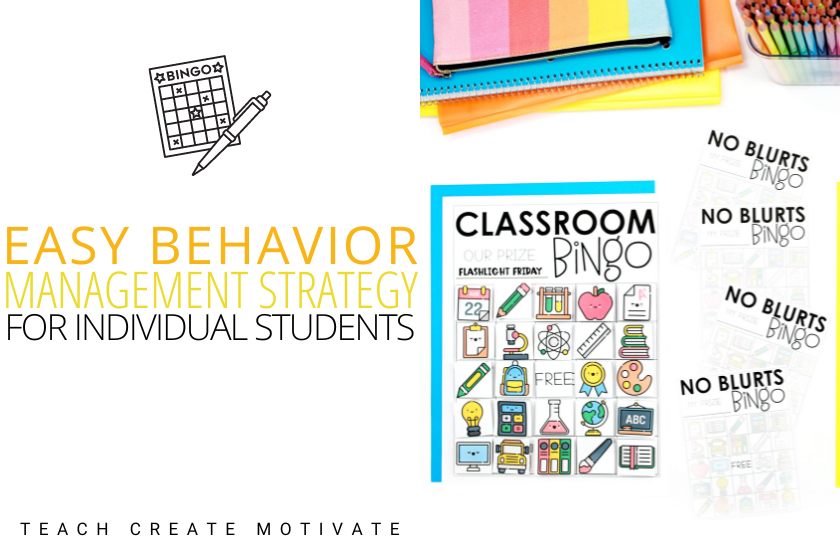 Managing student behavior can be challenging at times. Sometimes individual students in our classrooms need a little additional support in that department. Getting students to buy in is key to an effective classroom management plan. But how do you do this with individual students? That's where individual bingo comes in!
Classroom Management Bingo is great for a whole class system, but it doesn't always cover behaviors specific to all our students. Your students may have individual behavior goals to meet, and bingo is a perfect fit for supporting them in reaching their goals.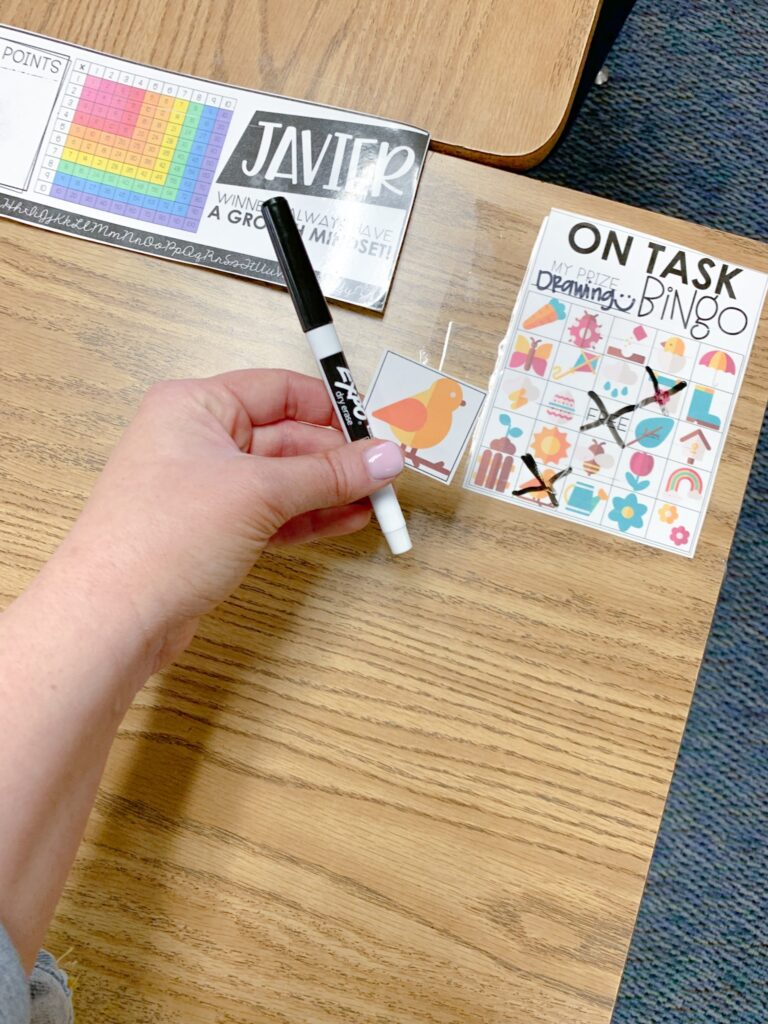 CREATING STUDENT BUY-IN
I can't say this enough… student buy-in is key! Before starting a bingo board for a student, meet with them to discuss behavior goals, how to earn a bingo square, and a reward for getting a "bingo." If students choose what they are working towards, they are more likely to be motivated to reach their goals.
Reward Ideas
Of course, letting students choose any reward can be expensive and become a whole thing. To solve this, make a reward binder! It's simple. Print off reward options with photos and stick them in a binder. For example, you could put things like lunch bunch, extra time on technology, or even choosing an item from the treasure box (if you have one.)
Students love flipping through it like a reward catalog and picking their prize. This lets you control what is offered but still gives students a choice. I have a blog post with free reward ideas HERE.
IMPLEMENTING INDIVIDUAL BINGO
Once you've established expectations with your students, it's time to play. Each theme has individual boards to choose from with specific goals. Don't forget to type in the reward they are working for. If they can see it, they are more likely to be motivated to work toward it.
Transitions
Kindness
Teamwork
Homework
Participation
Monitor your voice
On task
No blurts
Blank board
Print and laminate the bingo board that your student will be using. Stick it on the corner of their desk and get started.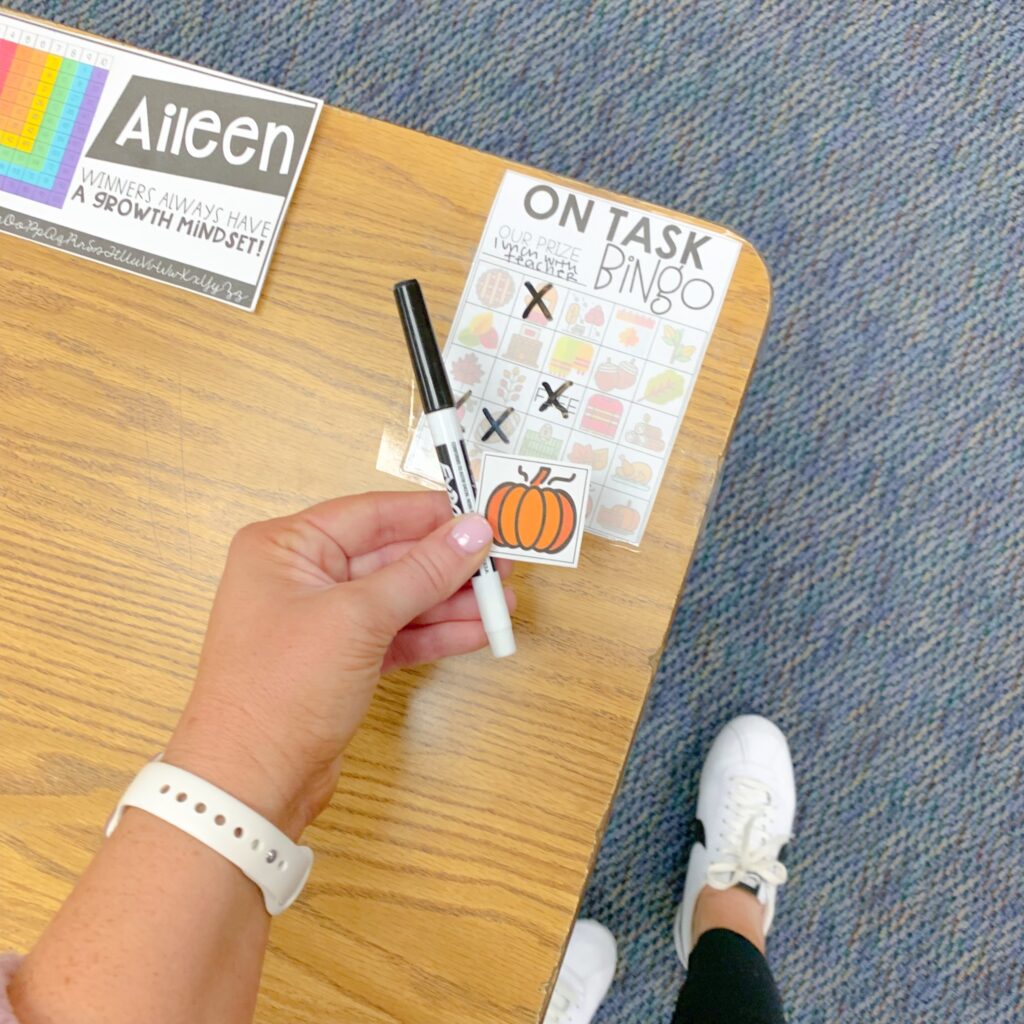 TIPS ON PLAYING INDIVIDUAL BINGO
Keep the bingo pieces in an easy-to-grab container or bucket! When the student follows the expectation, the student selects a piece for the board. Then, cross off the picture of the piece the student picked with a marker.
Why not stick the piece to the board like in classroom bingo? If you have multiple boards with individuals going at once, this is a lot of pieces to manage, cut out, laminate, and stick velcro to. Having the same theme with one set of pieces and multiple boards is much easier. Once students draw a piece, they put it back in the container!
Family Involvement Tip: Take a daily progress picture of the bingo board at the end of the week and send it to the student's caregiver with quick positive feedback on how they are working hard towards their behavior goal. It's a great way to keep an open line of communication with families.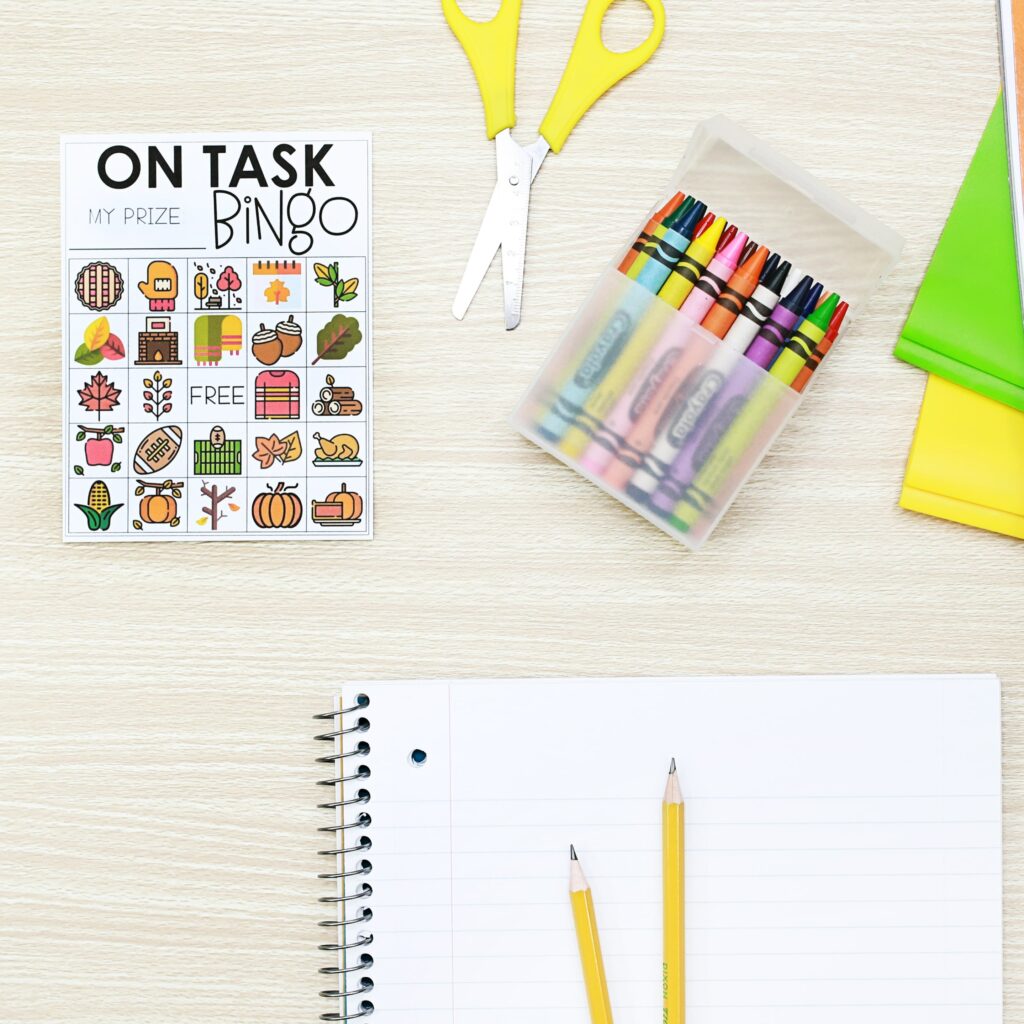 This would be an excellent tool for students with an individual behavior plan. It can also work for younger students and students in an upper elementary grade level.
Individual bingo is super simple yet so motivating to students! It is an excellent classroom behavior management strategy when students need that little extra nudge to make better choices. Implementing an individual behavior management system that addresses things like off-task behavior, disruptive behavior, and other problem behaviors can really help enforce classroom expectations.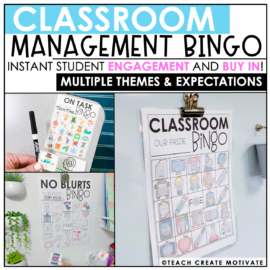 Individual Classroom Management Bingo
Classroom behavior management can be a doozy! These classroom management bingo boards are fun and engaging to help students stay engaged and focused. I love changing up what I use in my classroom to help my students manage behaviors.
Pin the image below to revisit the blog post later!