Writing is such an important skill to teach to our students that sometimes we forget the fun in it. Narrative, informational, argumentative…the list goes on! There are so many different types of writing that we are required to teach. However, the most important needs to be confidence building! Holiday selfie writing activities are just the thing! Let students express their thoughts & feelings in fun ways and they will be sure to exceed your expectations!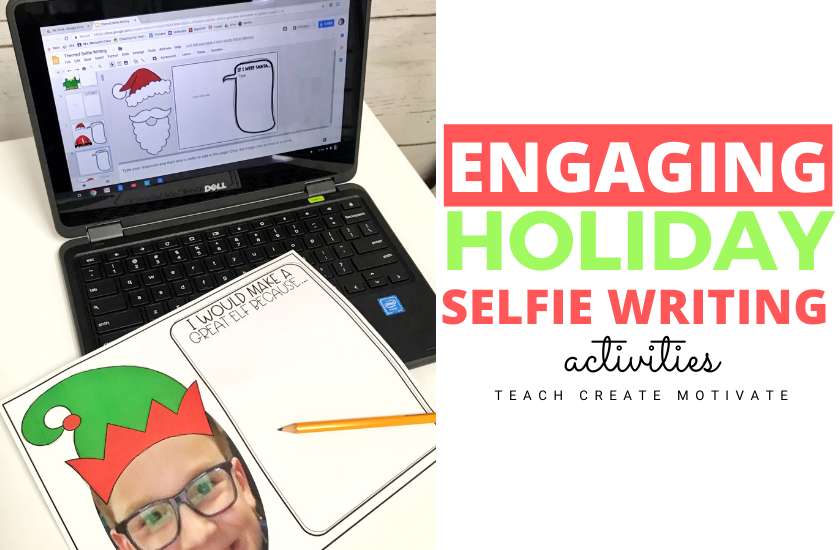 If you aren't already aware, kids LOVE to take selfies! Put a phone in their hand and I guarantee that's probably one of the first things they will do. So why not use what they already love and turn it into an educational opportunity? That's why I created these Digital Themed Selfie Writing Slides that can be used in print or for digital writing!
Have your students "take a selfie" with over 100 different themed and holiday writing prompts! Some of them include:
"If I were an elf"
"I would make a great leprechaun because"
"I can show love to others by.."
And SO many more!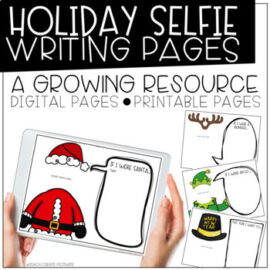 Distance Learning Digital Themed Selfie Writing | Slides | for Google Classroom™
Themed Selfie Writing Pages | Slides | Digital and Print
You will love these themed and holiday writing pages. These selfie writing prompts pages can be used in print or for digital writing (version to be used with Google Slides™, Seesaw, Canvas, Teams, or PIC Collage,). Have your students "take a selfie" with over 100 writing prompts.
Let me share 3 different ways that you can use these holiday selfie writing pages in your own classroom!
Morning Work
I've always struggled coming up with morning work activities because mostly everything I find takes way too long to do. Morning work is not supposed to take up too much time, but simply be used to engage students while classmates file in for the day.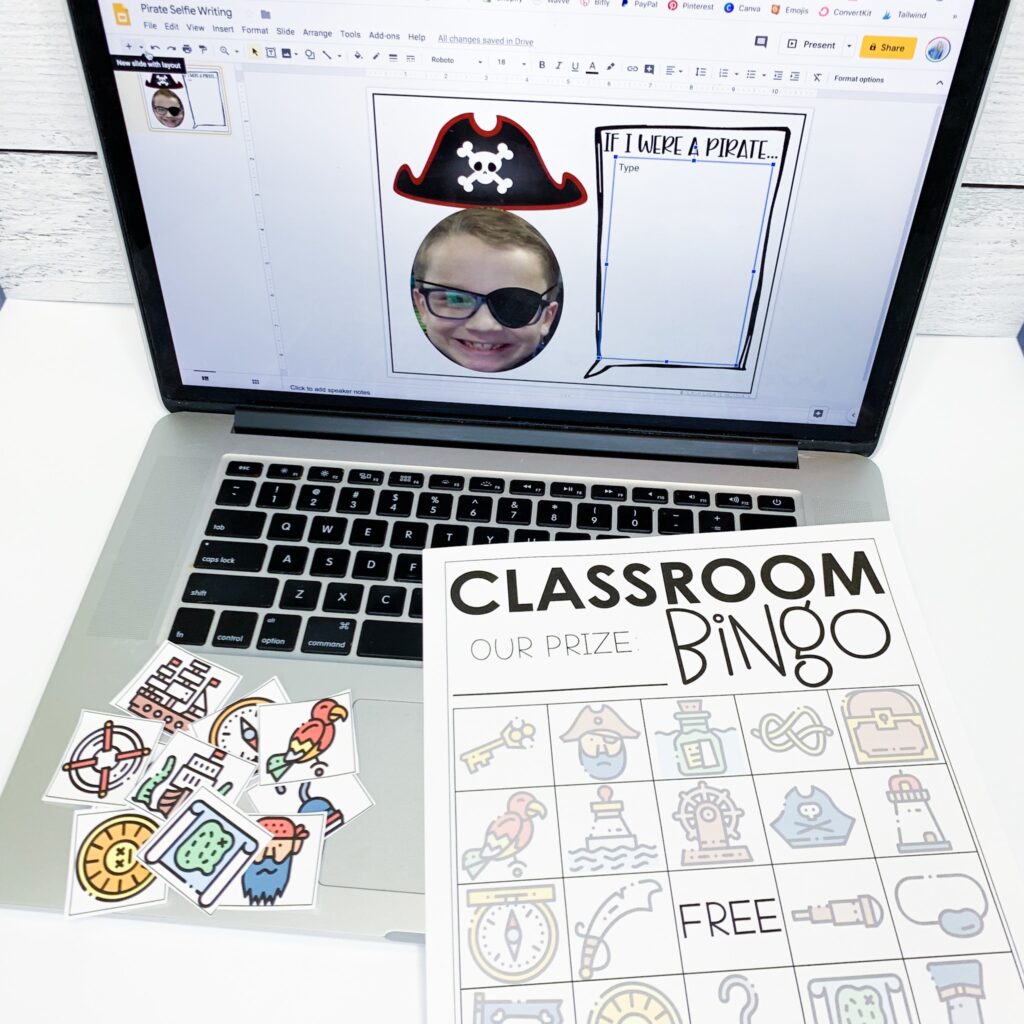 These themed selfie writing pages are perfect time fillers for when you are waiting for those last few stragglers to arrive in class! Even if you are teaching online, simply assign a quick writing prompt for the first 10 minutes of your Zoom meeting.
Plus, you can also use them as a great classroom management tool with your classroom bingo! If you catch students completing their morning work quietly, then they get a bingo piece for the board! You can check this blog post out on how I prep and use bingo for student engagement with this classroom management game!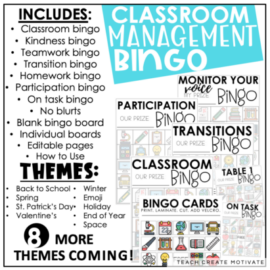 Distance Learning | Classroom Management Bingo | Plan | Game | Digital
Classroom management can be a doozy! I wanted something fun and engaging to help my students stay engaged and focused. I love changing up what I use in my classroom to help my students manage behaviors. These classroom bingo boards are perfect!
Station Activity
Assign these selfie writing prompts as one of your reading stations throughout the day. Students love to collaborate on activities such as this. For many of the holidays there are multiple prompts to choose from so that students can have a choice in which one they would like to do!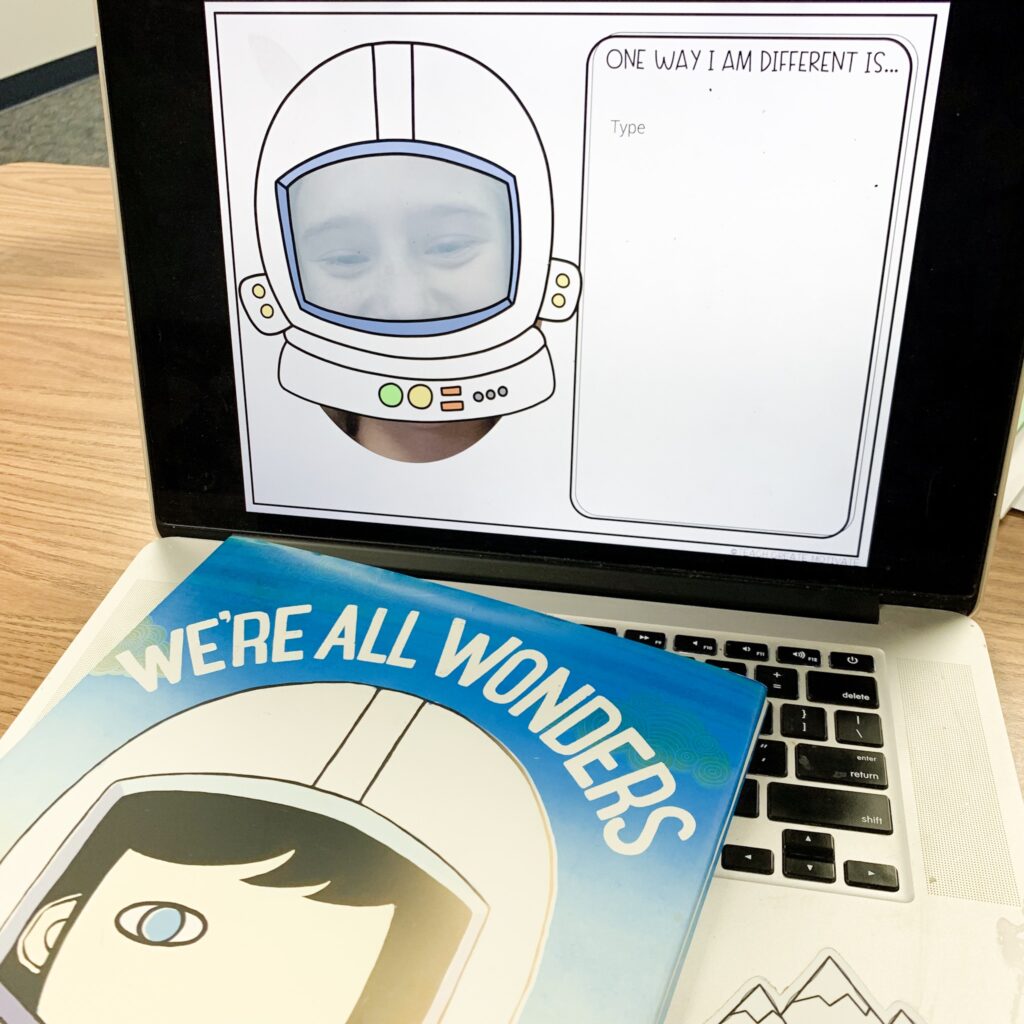 Turn it into a game and tell the class that you will be looking for winners from each small group. Once everyone is finished writing, you can have students read their prompts out loud and vote on the best. You can get creative & create different categories such as "The funniest selfie story" or "The most original selfie slide!" This activity is meant for a little fun!
End of the Day Wrap-Up
I don't know about you, but there's been plenty of times when we have about 10 minutes at the end of the day waiting for the buses to arrive. It's never enough time to start a new activity, but I still want something fun & engaging for my students to do. These holiday selfie writing activities are the perfect fit!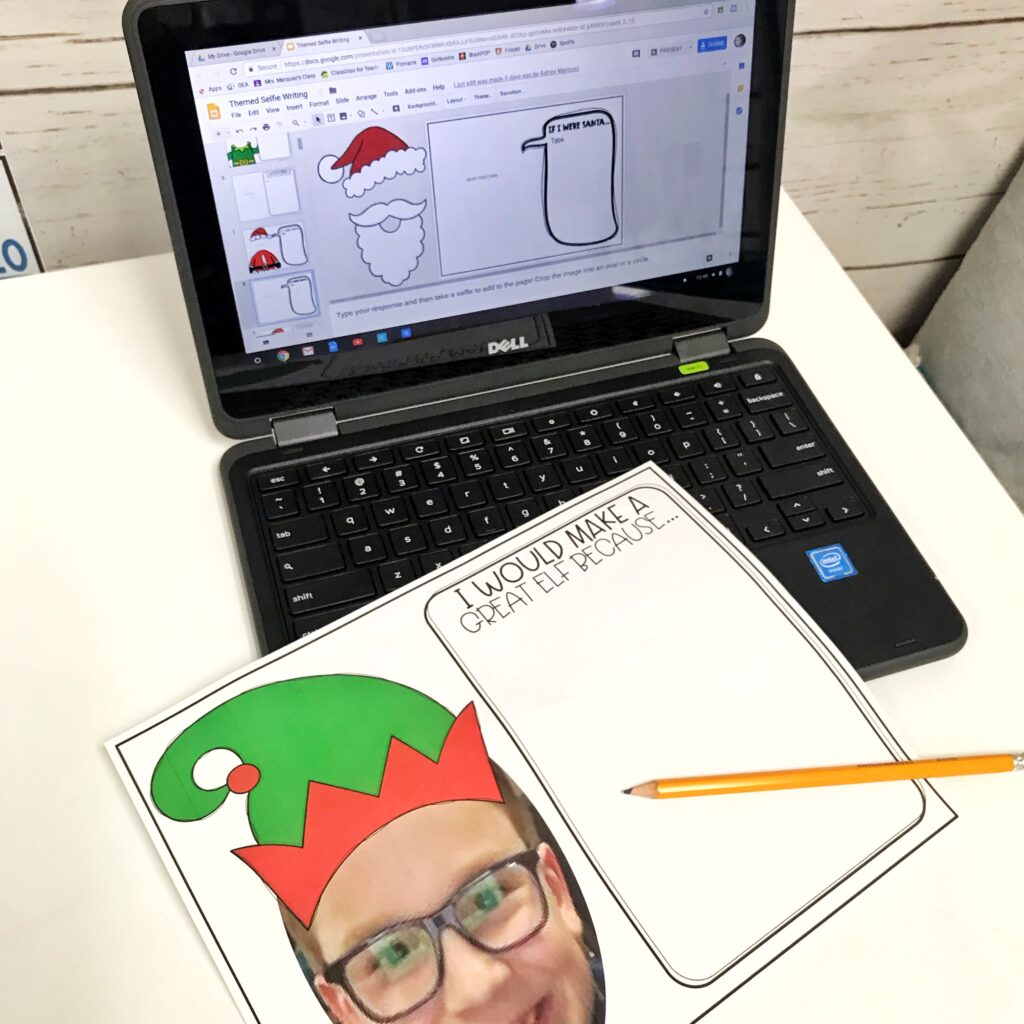 They not only allow students the opportunity to practice their writing skills, but it's a great way to unwind at the end of the day with something creative. Students will be sure to go home and tell their parents exactly what they wrote about "If I were trapped in a snow globe". ☃️
Holidays are always my favorite to participate in with my students! The best part about these slides is that I'm currently adding more & more topic ideas to it all the time. Be sure to check back regularly for the most recent update!
Feel free to pin the image below to save this post for later!