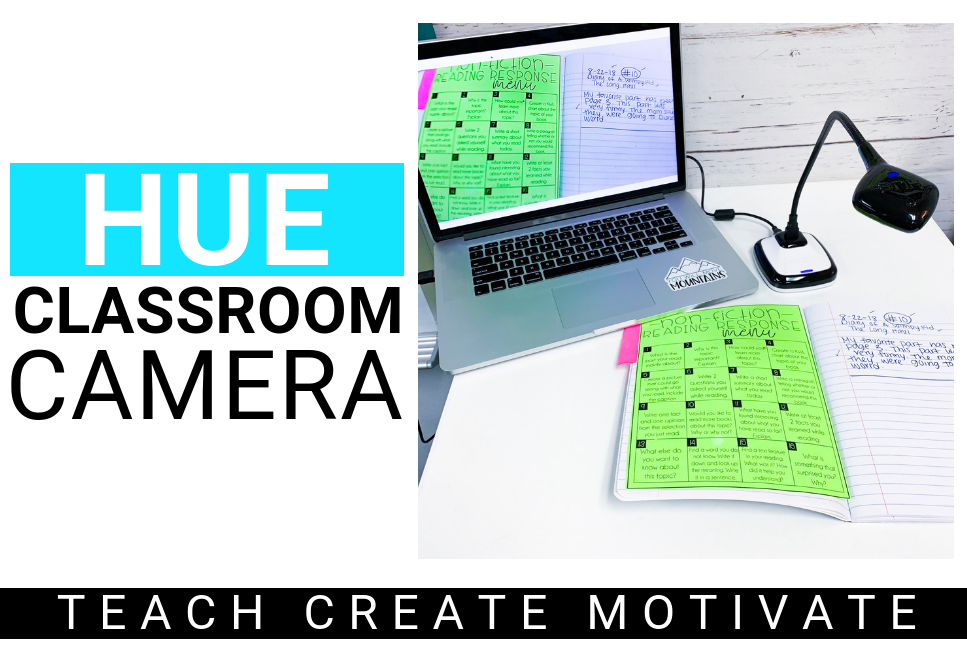 This post was written in partnership with and has been sponsored by Hue. All ideas and opinions are honest and completely my own.
Have you ever found a classroom tool and you aren't sure how you ever lived without it? The HUE HD Pro Classroom Camera is one of those tools for me!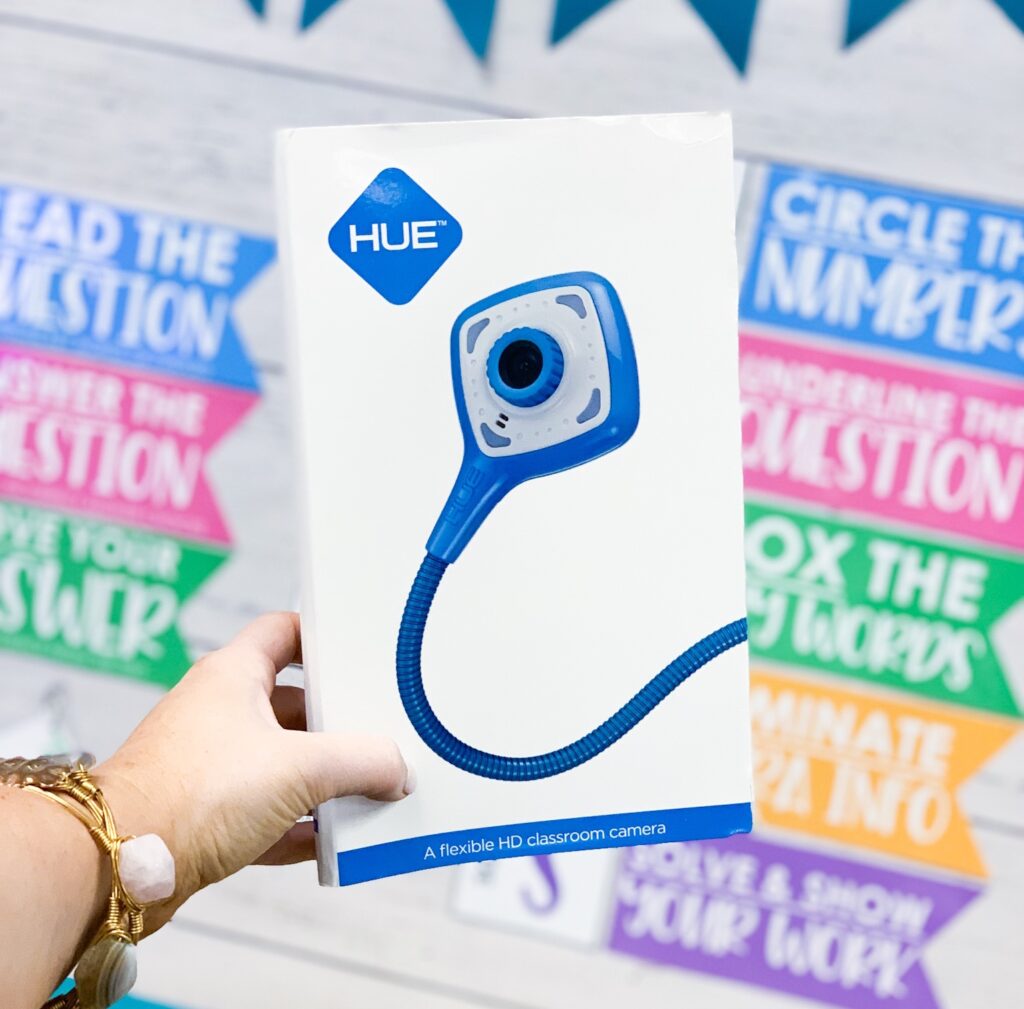 Why I Love HUE
I have used document cameras in the past, but the HUE camera really blew me away. Here are some of the features I love the most:
Plug & Go: You can plug the camera directly into your computer or use the base to have it stand upright. This is amazing for traveling teachers or even just easy storage!
Slim Design: Most document cameras I have used are pretty bulky…in fact the one my school provides is on a rolling cart. The HUE takes up barely any space and I can even move it around with my laptop
Record Photos & Video: If I want to record something I am teaching and showing my class I can! The HUE document camera has the capability to record audio and video! You can then upload the video to youtube or even assign it to your class with Google Classroom for your students to reference. GENIUS! The camera also takes pictures!
More reasons HUE is a great classroom camera:
Skype: HUE can be used for Skype calls! Skype another class in with your class with ease using the flexible camera.
Colors: I love that the camera comes in many colors to choose from to match your classroom vibe!
Price: The price for this tool is really outstanding. You can order it on Amazon Prime and have it in 2 days!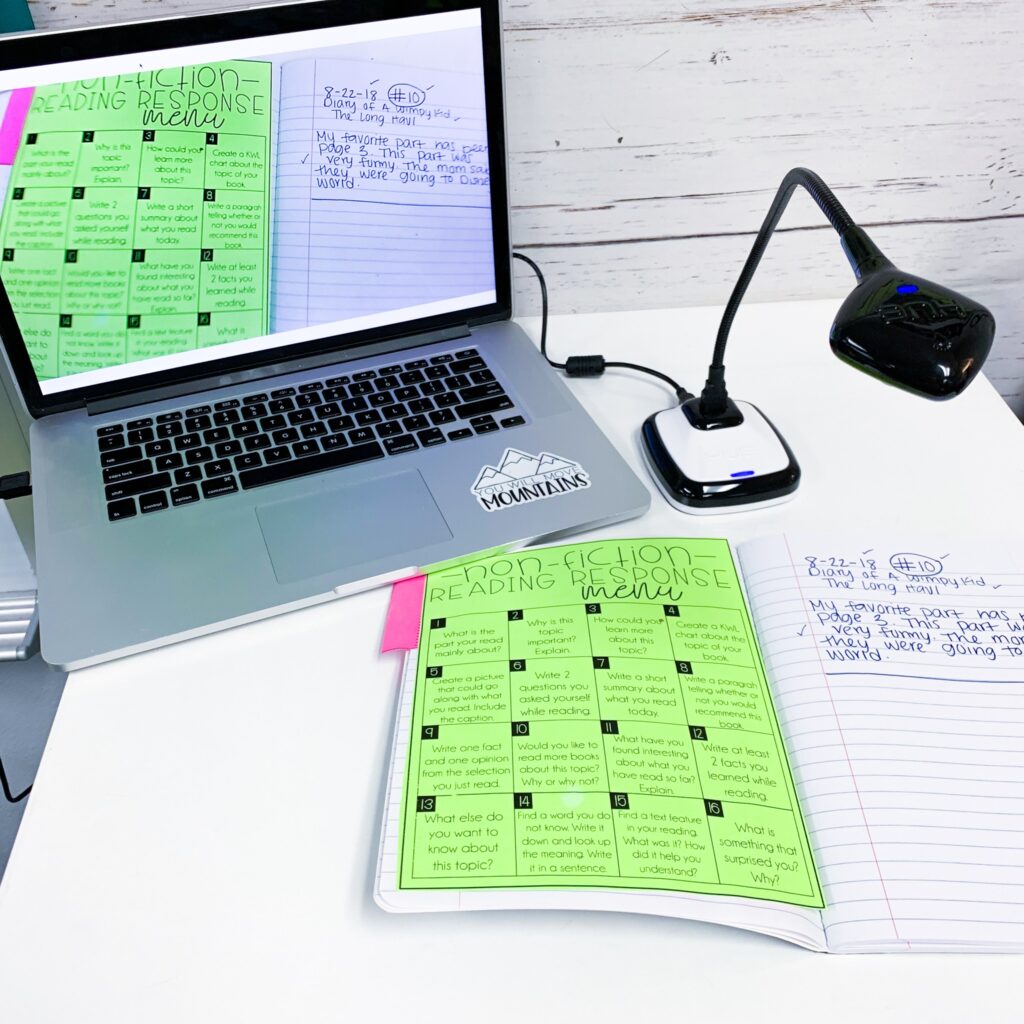 The best part about using a document camera is being able to show the entire class through our projector what we are learning. I do this in some way everyday. Whether I am modeling how to respond in our reading response notebooks or we are filling out our growth mindset flip book together, this tool is vital to our classroom! The HUE is perfect for all subjects and easy to set up. It is a win win!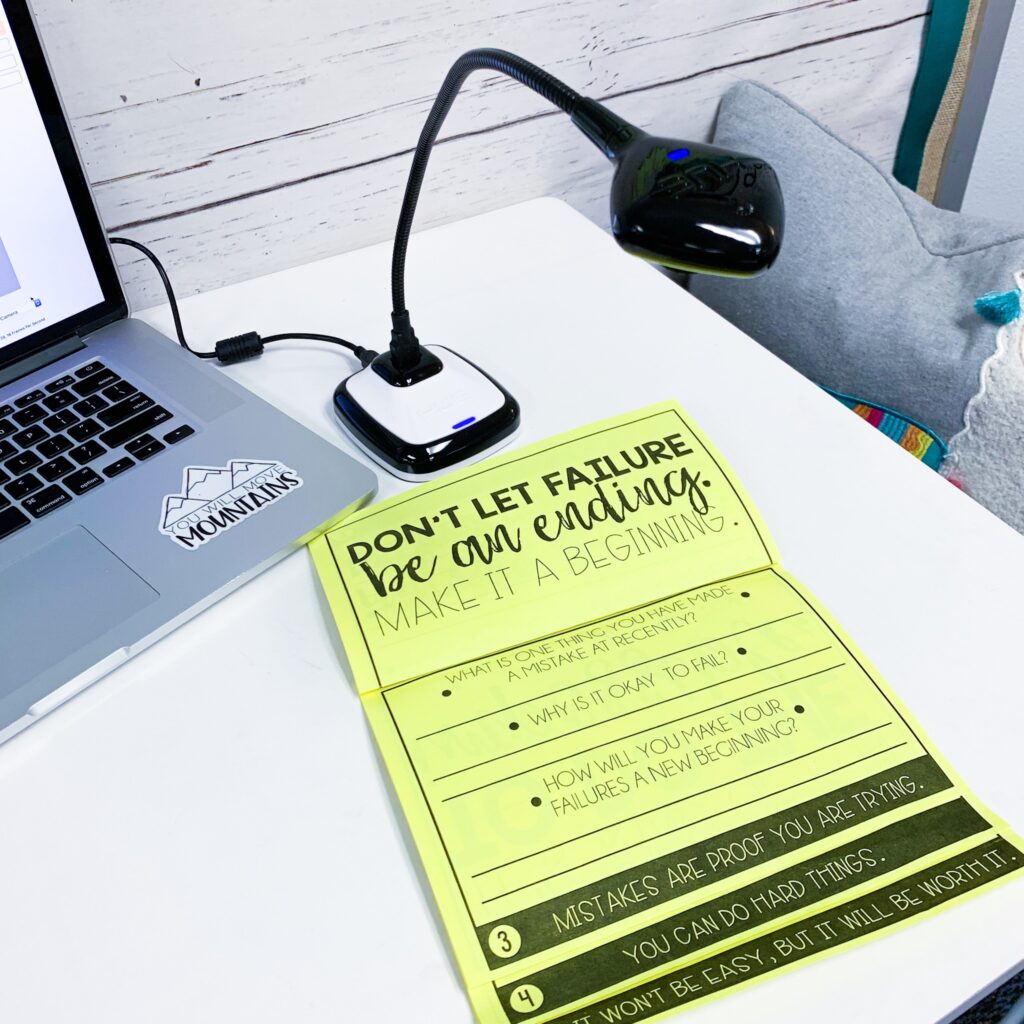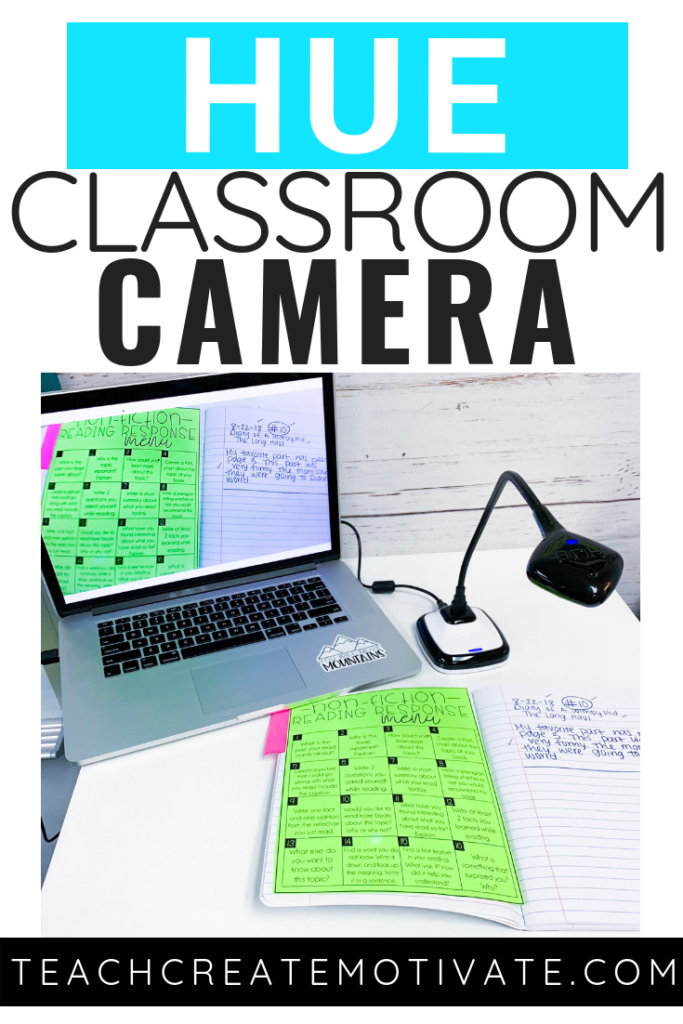 This blog post was written in partnership with Hue, and the ideas and reviews are honest and completely my own.