If you're looking for kindness activities to use all year, I wanted to share some of my favorites with you! Any class can benefit from a kindness refresh. Use these ideas now, or file them away for later. Kindness never goes out of season!
Student Led Discussion
There are so many benefits to talking about all things kindness with your students! It is one of the most important things you can do in your classroom to foster a positive classroom community. Using discussion slides to help students lead these discussions is super easy!
One of the neat things about discussion slides is that they are entirely interactive (if you want them to be!) Students can see each other answer the prompt in real-time. This definitely takes some practice at first, but once the students get the hang of it, they are hooked!
Not only can you learn SO MUCH about your students through these discussion slides, but they can also learn so much from each other!
The best part is they can be easily added to your morning meeting, end-of-the-day routine, or as a conversation starter for alternatives to unkind behavior you see in the classroom. You are making it the perfect tool when working on topics like kindness!
Encourage & Celebrate Kindness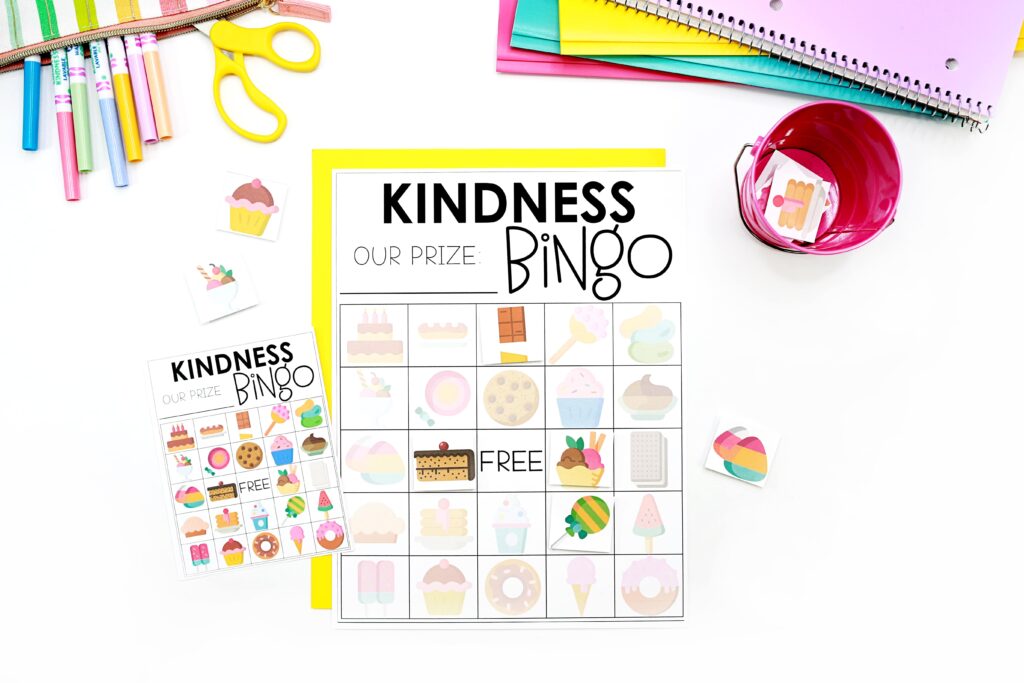 You manage things like transitions, participation, and blurting out, but have you ever thought of managing something like kindness?
Kindness Management Bingo is the perfect tool to encourage students to be kind. Let's be honest. Some students and classes need that little extra push. This is it!
Using kindness bingo is simple. Here's a quick how-to:
Introduce Bingo
Discuss what kindness LOOKS like, what it SOUNDS like, and what it FEELS like. Then, have students share out examples.
Model the expected behavior with a read-aloud!
Vote on a reward the class will get when they get a bingo (reward ideas below)
When students show that behavior during the day, they earn a bingo piece
Continue until there is a bingo and students get the reward
Your students will be super motivated to follow through with the expectation and will hold each other accountable. All you have to do is keep it consistent and hype it up!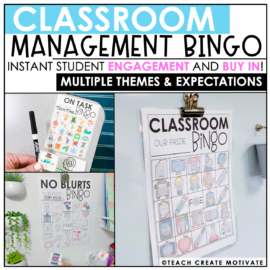 Classroom Management Bingo
Your students will LOVE the different bingo boards for different classroom behavior expectations. They can be used by the whole group and there are small group and individual boards also included. Simply print out the board of your choice in the theme you want along with the pieces, and pick a piece at random when students earn it. This classroom management bingo is exactly what you need!
Random Acts of Kindness Bingo Challenge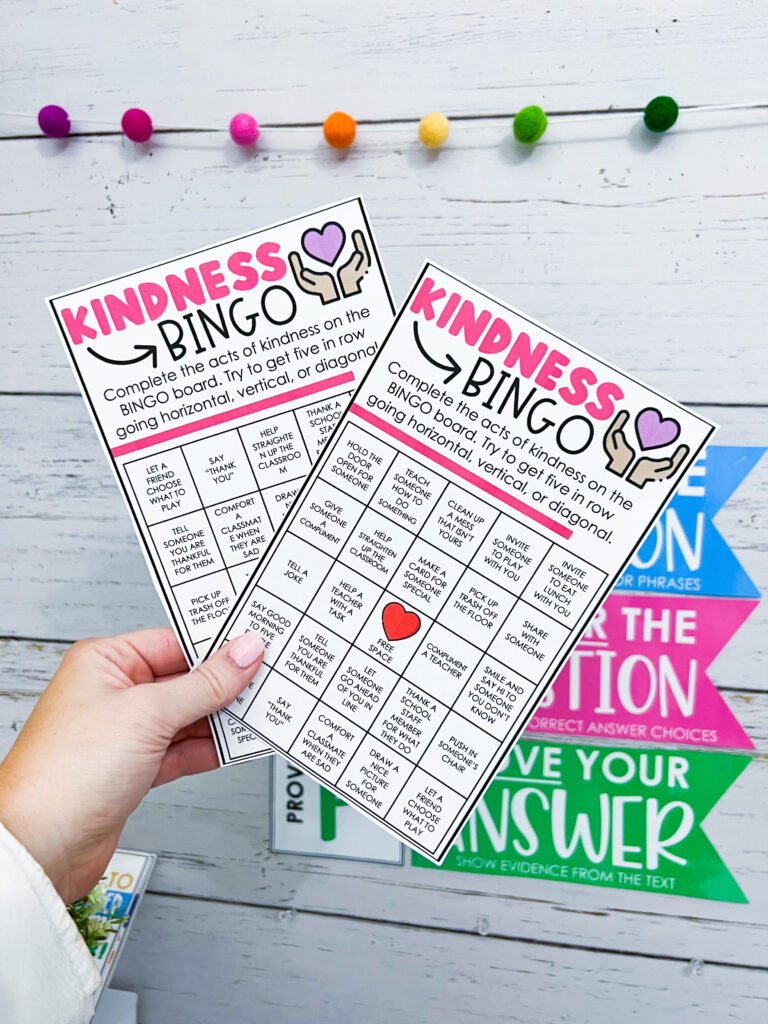 It's the perfect time for some Kindness BINGO! Students complete the acts of kindness on the board and try to get five in a row.
This freebie comes in black & white, color, full page, or half page.
This Kindness BINGO challenge has fun ideas of where, when, and how students can show kindness to classmates, at school, at home, and in the community.
Enter your info below to get it sent straight to your inbox!
Random Acts of Kindness Spinner Freebie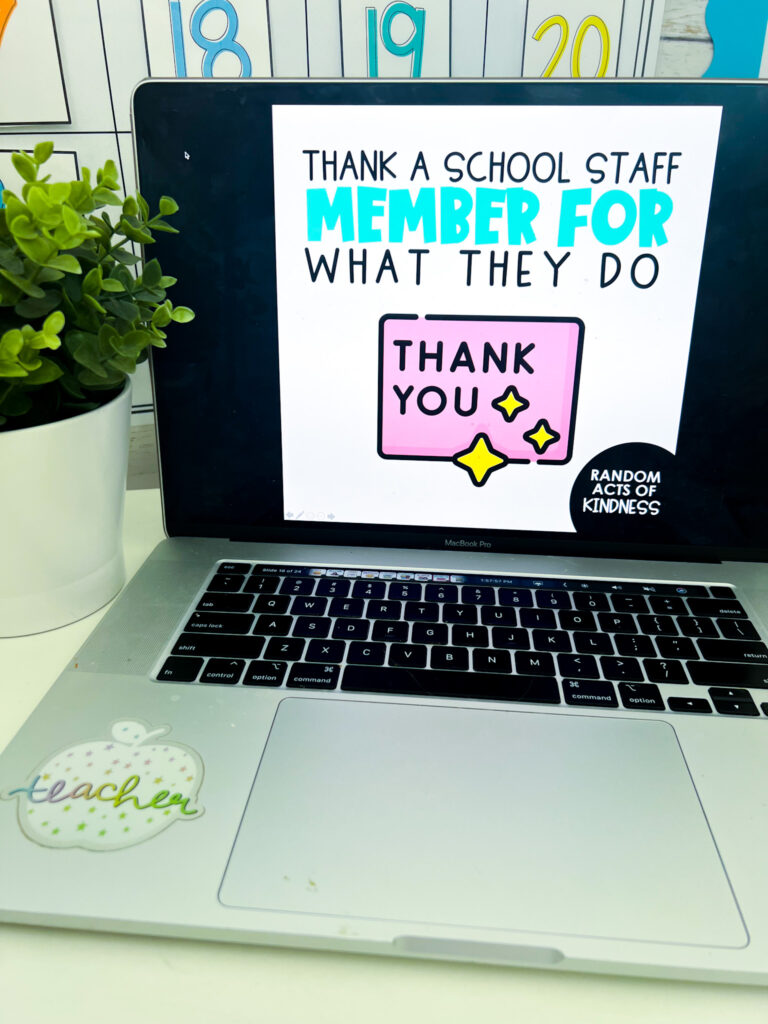 The morning meeting activity you need to spread kindness all year!
Spinners are perfect for morning meeting because they are super quick! When you spin the spinner, a random act of kindness pops up. This is super fun because it encourages students to complete that act of kindness that day!
Take a step further and have students turn and talk with a partner about how they plan to complete that day's task. It would even make a great journal entry for morning work the next day!
There are over 20 "acts," so everyone could have a turn spinning until you've made it through them all, but if not, you can even add your own!
Enter your info below to get it for free!
Choose Kindness Bulletin Board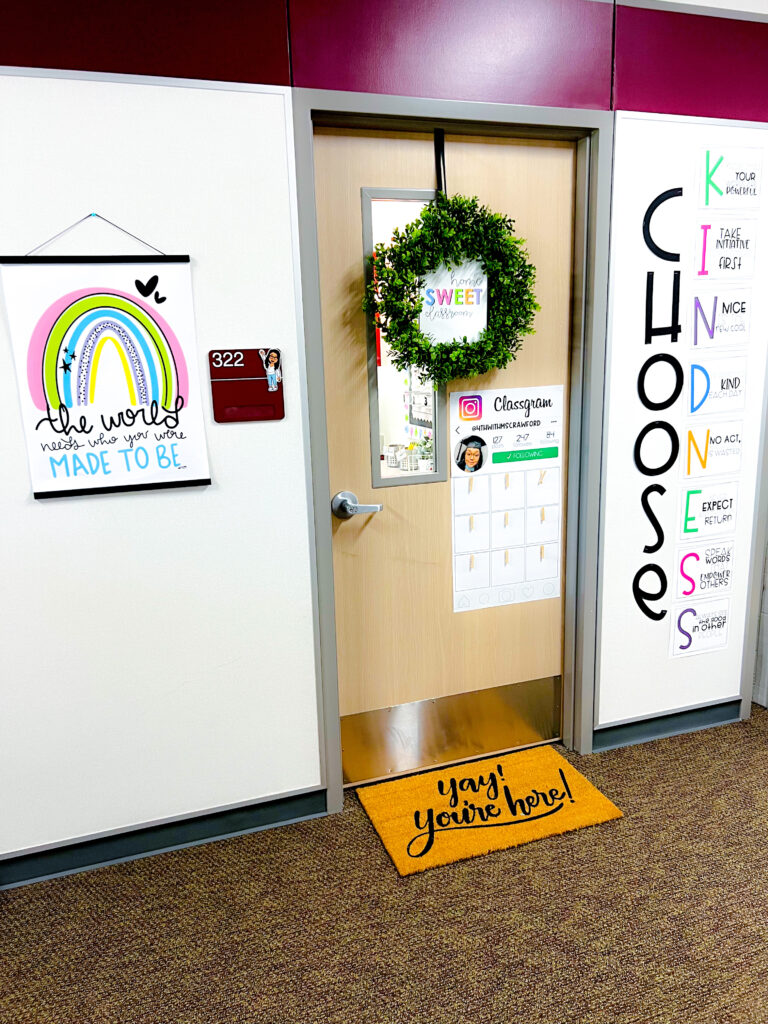 Teaching our students to CHOOSE kindness daily is a MUST! Who doesn't love a positive message to look at every day? Refer to the bulletin board during your kindness talks, read-alouds, and lessons. You can even use this area to highlight students' random acts of kindness.
Kindness Posters & Character Trait Flipbook
Teaching our students to CHOOSE kindness daily is a MUST! This resource is perfect to accompany your kindness talks, read alouds, and lessons.
Kindness Self-Reflection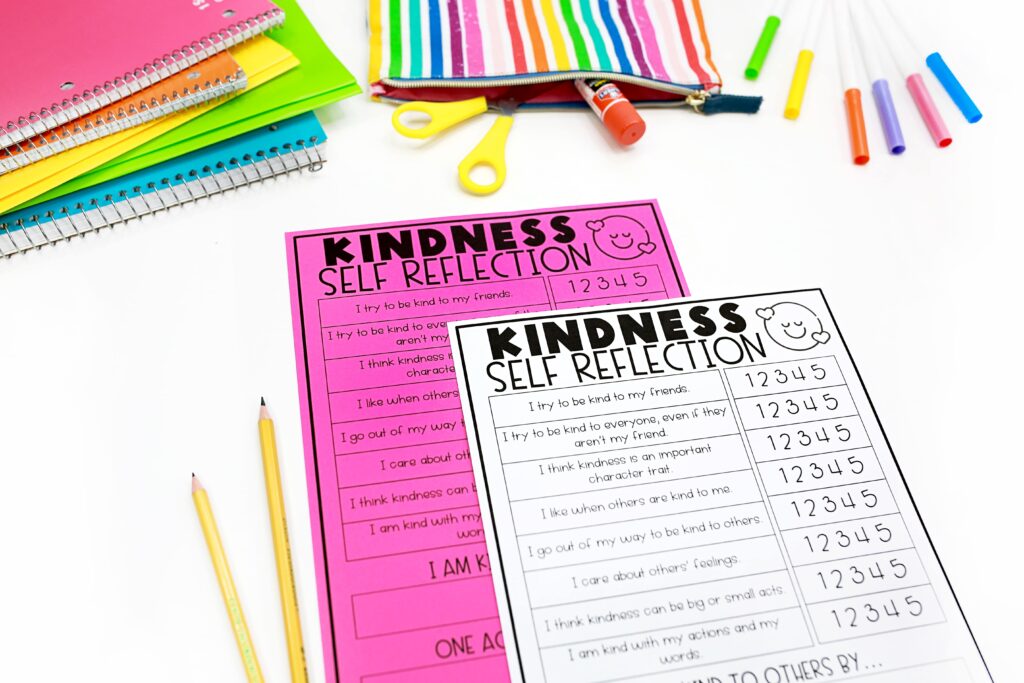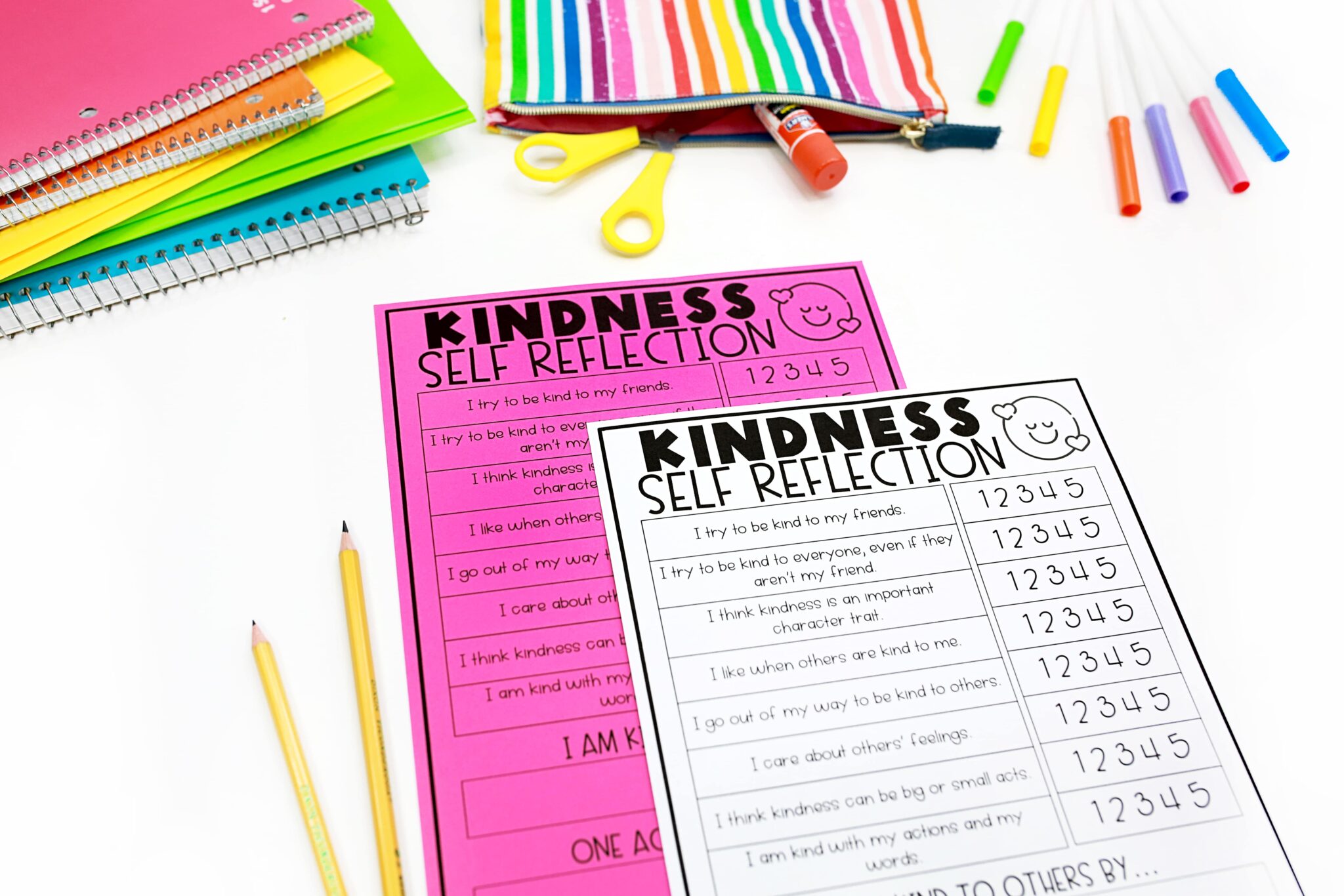 When students take time to reflect on a lesson, a social situation, their emotions, etc., they learn! Don't we all?!
Reflections have students thinking through and evaluating how they are with a specific topic. This will help them grow that skill because they have now developed self-awareness just by taking the time to reflect.
Grab the Kindness Self-Reflection FREEBIE for your class! This freebie has TWO different rating scales: numbers or emojis. Use what best fits your class!
As a bonus, you'll also get a writing prompt all about kindness so your students can reflect that way too! Grab it by entering your info below!
Kindness Character Education
The kindness character trait resource includes different pieces to use when teaching kindness to your class. The kindness ideas can be sprinkled throughout the day over a week or the month you teach kindness.
"Caught Ya Slips"
"Kindness" Bingo Board
Kindness Posters
Quote Squares
You can easily pair the activities with a read-aloud about kindness and later use the "caught ya" being kind slips to recognize students' acts of kindness throughout the week.
I hope you grabbed some quick ideas for teaching kindness that you can implement this week or file away for later. These ideas are also great to keep in your file for meaningful morning meeting lessons later on!
Pin the image below to revisit this blog post later!