Bulletin boards can have a significant impact on your classroom and your students! Using student-centered bulletin boards is a great way to remind students of what they've learned and class values.
Some teachers love to change their bulletin boards monthly based on season, theme, or topic, and others like the convenience of keeping them up all year. Which teacher are you?
Whichever teacher you are, these bulletin boards are for you!
Promote Classroom Community
If I use wall space in the classroom, it must have a purpose! I like to use bulletin boards by making them interactive and student-centered.
Morning meeting is a great time to discuss the bulletin boards like Choose Kindness, Class Leaders, and Growth Mindset! Each bulletin board has a specific message that makes a perfect morning meeting discussion and promotes classroom community.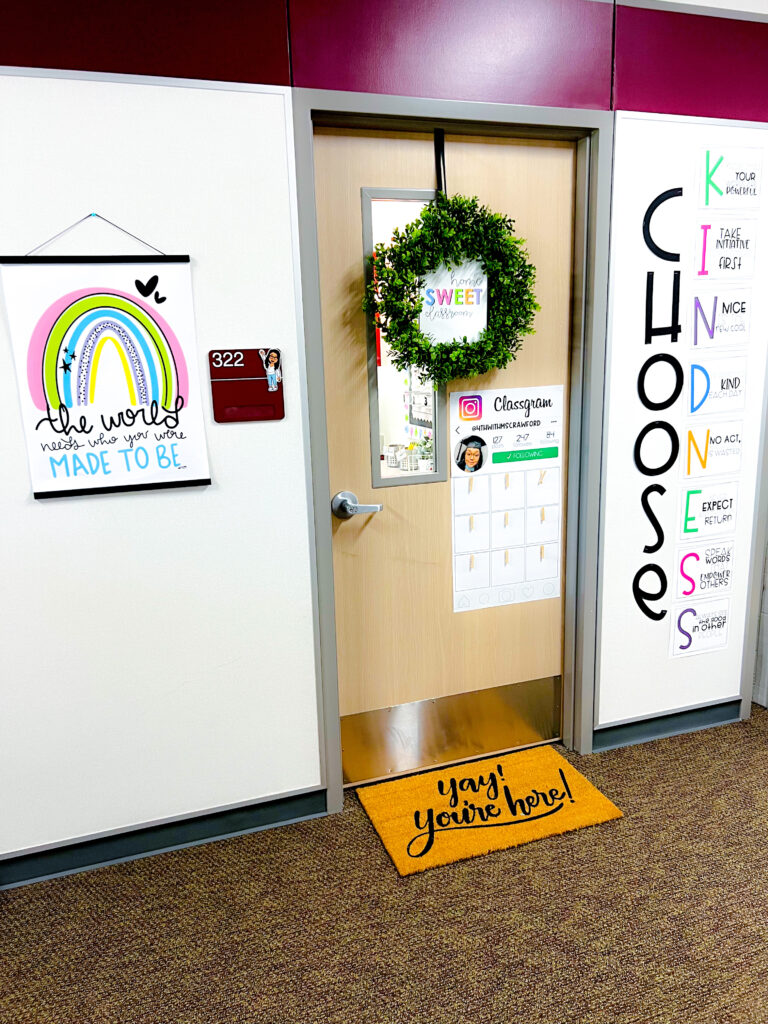 With any of these bulletin boards, you can use each letter's statement and incorporate it into a lesson!
Create an anchor chart together of what each quote looks like and sounds like in the classroom
Pair with a read aloud
Give students space to discuss what the quotes mean to them and what that looks like at school and in your classroom. Then, when students look at the bulletin board daily, it will mean something and be a great reminder of what your class values!
Practice Growth Mindset
If you haven't been discussing growth mindset in your classroom, what are you waiting for?! An easy place to start is with this bulletin board! Like above, each letter in "Mindset" is paired with a quote.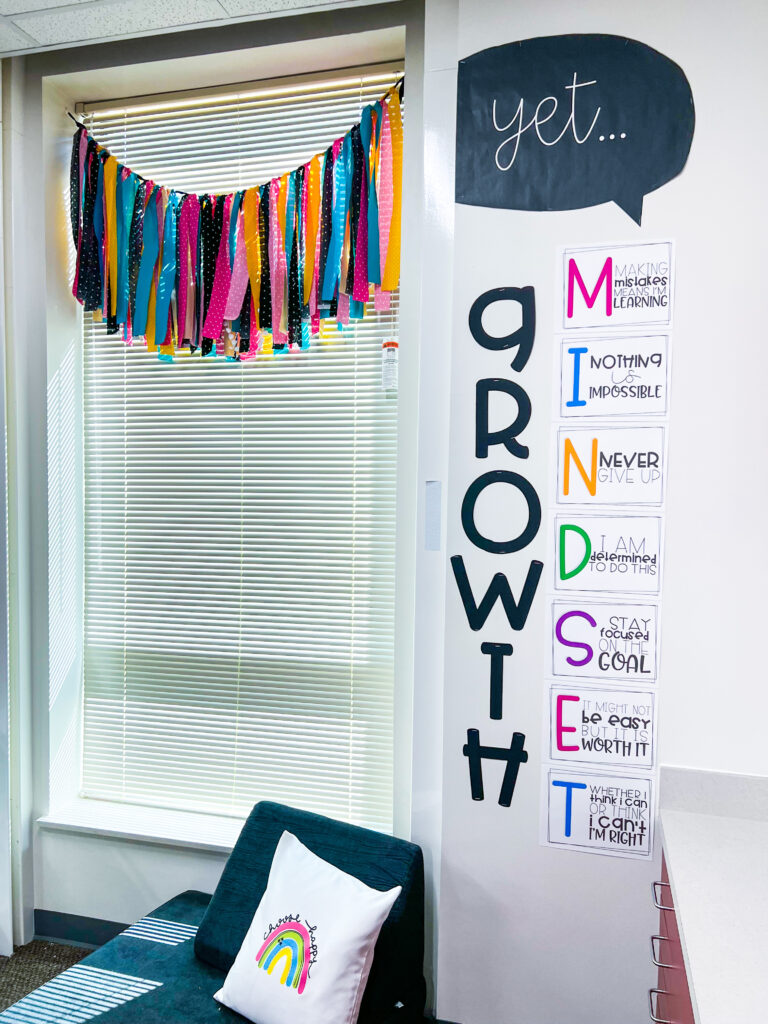 One way you could make this student-centered is by focusing on a letter a week. Use "M' for example.
"Making mistakes means I'm learning"
Show the value of mistakes in the classroom! Encourage students to identify when they made a mistake that week and how they learned from it. Make sure you include your mistakes too! You and your students can write the mistake and lesson learned on a sticky and put it up by the poster.
This is such a great way to show that mistakes are OK in the classroom, as so many students are afraid of making mistakes.
Foster Student Leadership
Fostering student leadership in the classroom is so valuable! So put this up as a reminder to students of what makes a good leader.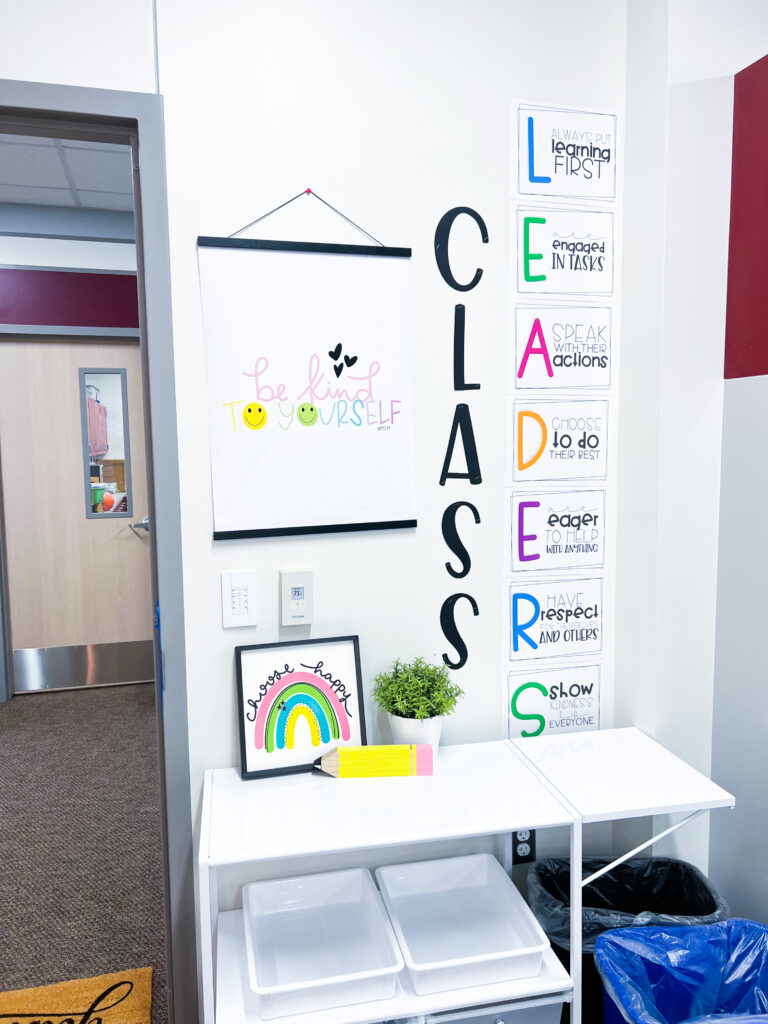 This bulletin board is a great way for students to recognize each other! For example, go over what a class leader looks like, and throughout the week, month, or year, have students recognize those who are showing leadership qualities.
This can easily be done in morning meeting, in a community circle, or at the end of the day while waiting for dismissal. Maintaining a student-centered bulletin board doesn't have to be complicated!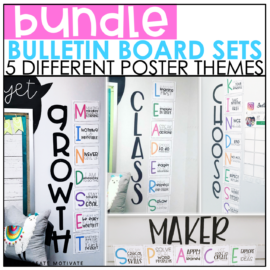 Bulletin Board Bundle
This bulletin board BUNDLE is the PERFECT resource to accompany what you are teaching in the classroom. This bulletin board in the bundle will encourage and motivate students to choose kindness, use a growth mindset, become a class leader, and help foster their creativity.
Easy Prep and Set Up
The best part about all these bulletin boards is that they can be kept up all year long on the classroom wall or in the hallway. So everyone in the school could use these reminders!
Plus, if you print on cardstock and laminate the posters, they can be used yearly. You only have to prep the first year! Read more about setting up bulletin boards for student success in this post HERE.
Pin the image below to revisit this blog post later!