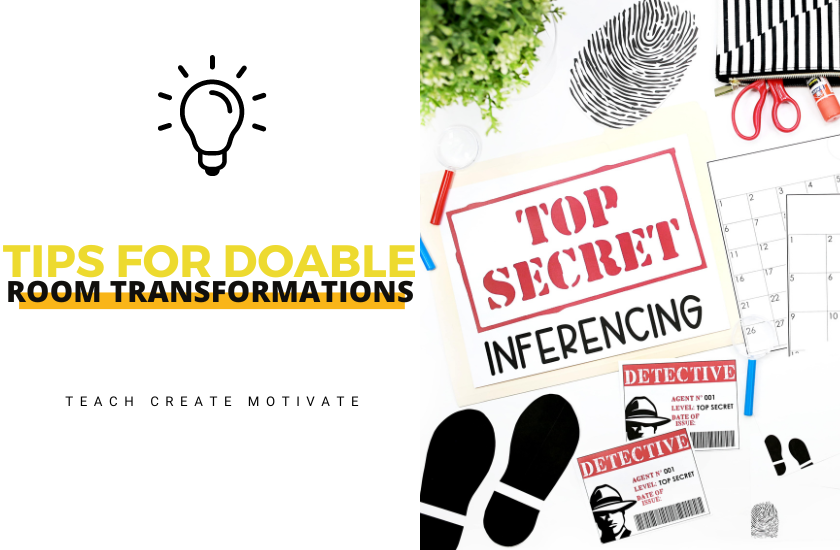 When you see the words "room transformation," it can be a little intimidating. This is because you already have so much on your plate as a teacher. But I'm here to tell you, you CAN create a fun and exciting environment with these tips for doable room transformations.
Anytime you switch things up and break away from the usual routine, it will engage your students! Classroom transformations can work for ANY skill. By making it fun and engaging, students buy in when a fun theme is added to the review!
Start With a Theme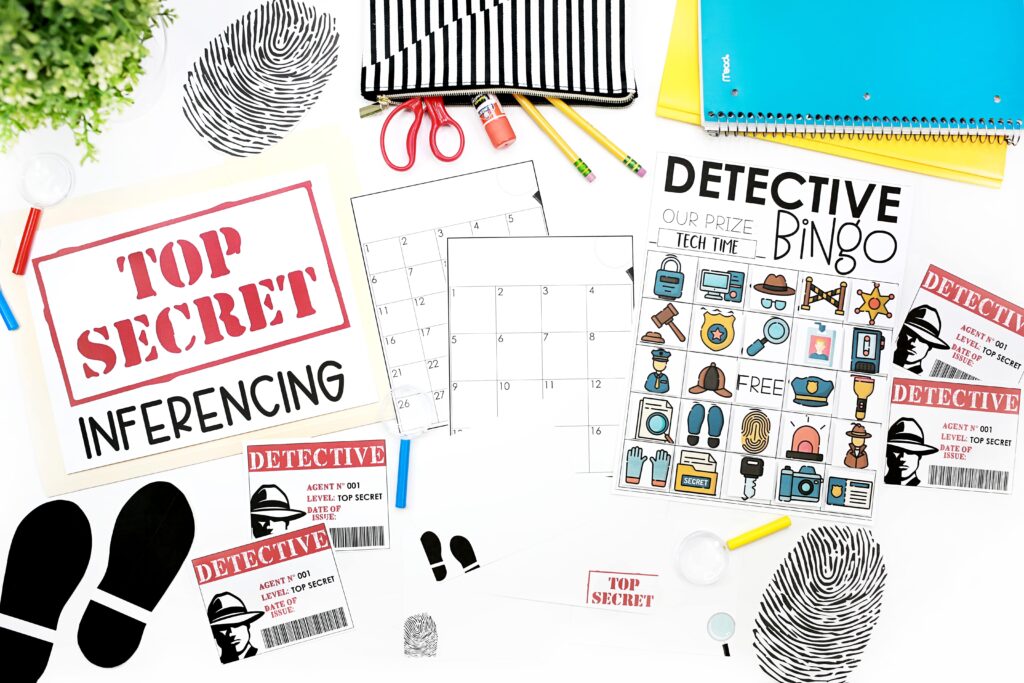 Let the transformation begin! Start by choosing a theme. Here are some of my favorite themes!
Detective
Luau
Camping
Restaurant
Coffee Shop
Construction
Hospital
Basketball
The great thing about themes is that you can match them to your classroom theme, a current event, or a school-wide theme. If you're on a grade-level team, you could each have different themed rooms and do a rotation for test prep!
Hype up the theme to your students before the reveal day, or keep it a surprise. Either way, it will surely be a super engaging way to prepare for testing!
Engaging Reveal TIP: Keep a large envelope at the front of the room that says: DO NOT OPEN UNTIL (Thursday, date of/before room transformation, etc.) This keeps students on their toes and builds excitement about what is to come. They will be so excited on reveal day!
Keep it Simple
The number one tip for a room transformation is to keep it simple! I know you're thinking, "but how?! I have to TRANSFORM my room!"
Anything different from the day-to-day routine is exciting for students. You really don't have to go all out or do anything completely out there to create engagement.
If you're looking for a minimal prep room transformation, I created classroom transformation packs that make it so simple to make a room transformation doable for anyone!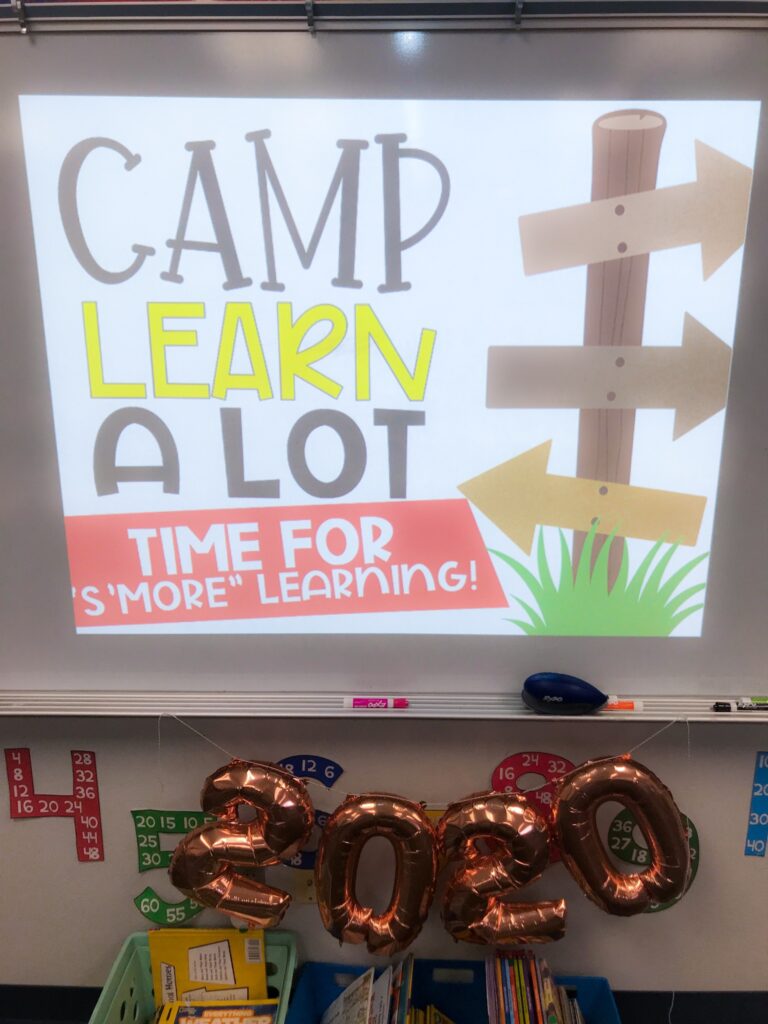 The amazing thing about these kits is that they work for any content and any grade level. The hard work has been done for you.
Room Transformation Mega Bundle
Remove nearly ALL the prep work of creating engaging and fun room transformations with this bundle! The themed room decor in each room transformation kit is ready to print and use right away!
Prep Ahead & Get Organized
The thing that is great about room transformations is that everything is reusable from year to year! So once you print, laminate (this is key for yearly use), and prep all of the printables, you can use them later in the year for another subject area or save them for next year, and they are ready to go!
You have your theme, and you've committed to keeping it simple. Now you need to prep, and you're ready to go! Once you've determined the day you will do the classroom transformation, organize with a prep plan. Here are some suggestions to get you started:
Plug in the content you plan to review on the easy-to-use room transformation templates.
Check out Amazon, the dollar store, Target Dollar Spot, or Oriental Trading for themed decorations. The cheap $1 colored plastic tablecloths are always a fun and inexpensive touch!
Print your activities and decor.
Laminate and cut. This step is unnecessary, but it makes it easy to use the decor/activities again next year!
Set up and have fun!
Use these ideas to engage your students for test review, the state test, or just a review of some skills that you've been learning. Room transformations are doable for anyone!
Pin the image below to revisit this blog post later!