As a teacher, how can we create virtual classroom expectations for today's online learning? Setting high expectations with all students and using a variety of classroom reward systems can be very beneficial within your online classes. Unfortunately, our college classes did not cover the do's and don'ts of virtual teaching! Here are some ways to get started today!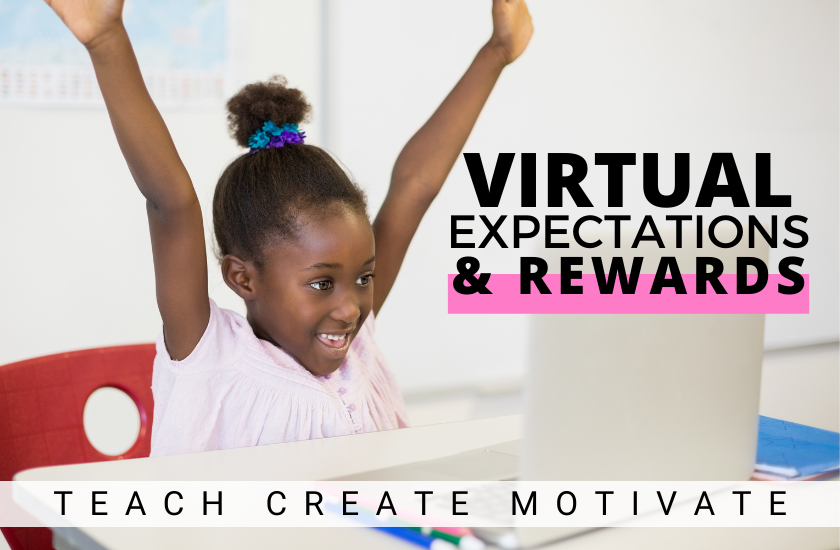 Keep It Simple
Just like you don't want to overwhelm students in the classroom with too many rules, the same applies for virtual learning. Having a few strong expectations is key! My rule of thumb is to keep it between 4-5 rules that students can easily memorize.
A few examples of virtual classroom expectations can include:
Come to class prepared with all materials needed on time.
Raise your hand to talk.
Sit in one spot & face the camera during class.
Participate and have fun!
Allow Students To Choose Teacher Expectations
I'm a HUGE believer in student choice and love that even when developing virtual classroom rules and expectations, kids can still have a say so!
Spend some time one day allowing your students to vote on what they would like your virtual class to look like. There are so many different activities that you can do where students can choose their goals and expectations as a class!
This allows them to have ownership and creates a more mutual contract between both parties involved. Specifically, it motivates the teacher and students to follow the expectations by creating a better learning environment for all!
Practice. Practice. Practice.
It's imperative that you spend time practicing each of your rules on a daily basis. Take the first 5 minutes or so of your Zoom meeting to participate in a whole group practice of proper behavior for online learning.
Remember, this is why it's important to keep those rules simple!
Review and Revisit When Necessary
Let's be real…not many things ever go perfectly the first time! It's ok if you have to spend more time than you would like reviewing your virtual classroom expectations.
Revisiting both the student and teacher guidelines altogether can be a fresh start to a new beginning when things just aren't going as planned.
Keep in mind this is a whole new way of learning for EVERYONE! You are off to a great start by implementing these strong online classroom expectations!
Utilize Virtual Rewards
Sometimes it can feel difficult to create a reward system when you can't hand out candy or allow students extra recess time when teaching virtually.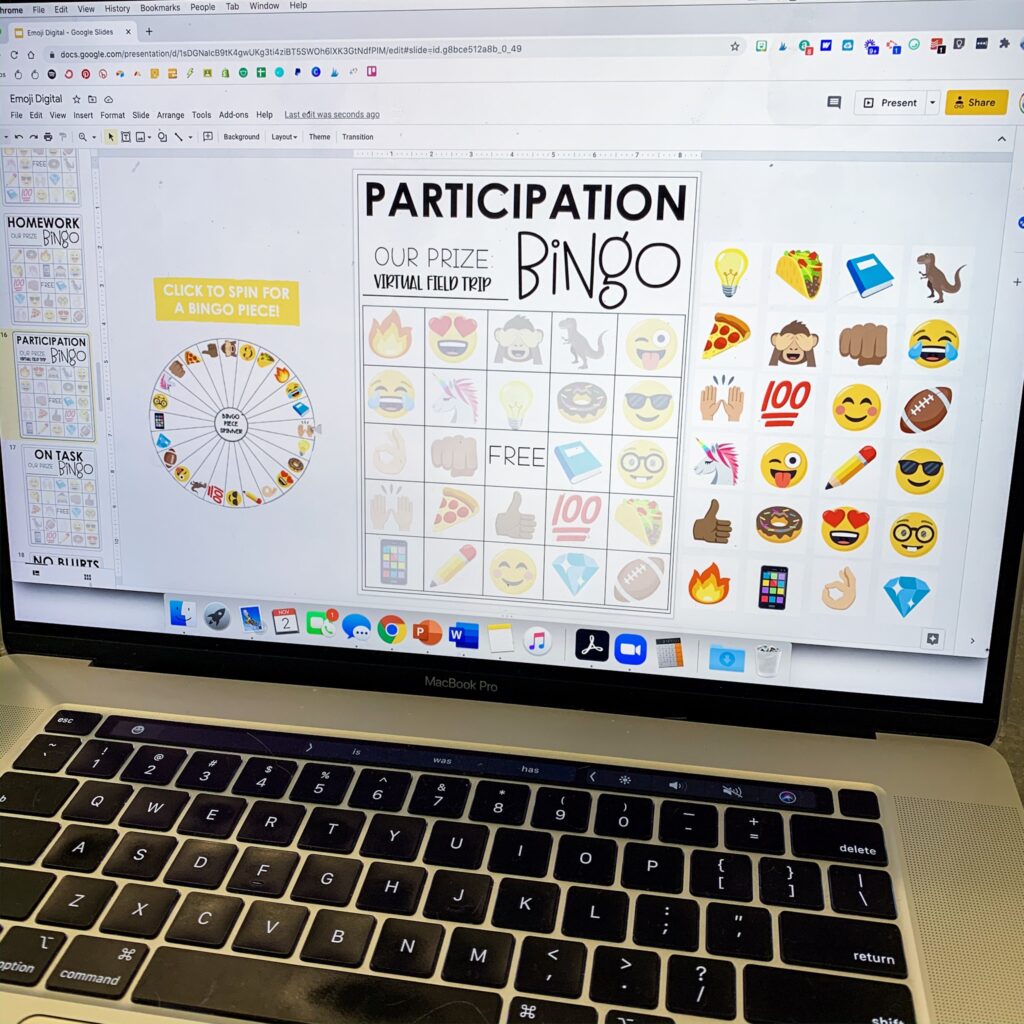 However, don't let that deter you away from providing rewards for good virtual classroom behavior. Sure, you may have to get a little more creative on ideas, but my Distance Learning Classroom Management Bingo game can help!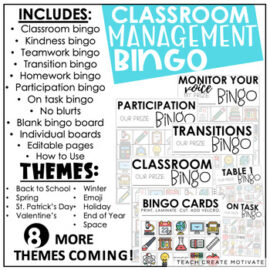 Classroom Management Bingo
Classroom management can be a doozy! I wanted something fun and engaging to help my students stay engaged and focused. I love changing up what I use in my classroom to help my students manage behaviors. These classroom bingo boards are perfect!
For example, here are a few virtual reward ideas to get you started:
Zoom Lunch Date
Show and Tell
Virtual Field Trip
Online Game Day
This can all feel very overwhelming at times, but it's important that you and your students are all on the same page of what to expect. Once that happens, then the real fun can begin! Have fun & get creative!
Another fun way to pick a prize your class has earned is through digital classroom spinners. These spinners already have tons of virtual prize ideas ready for you! Students love the anticipation of spinning the spinner after working hard together on classroom expectations and goals.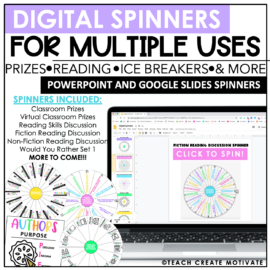 Digital Classroom Spinners
These classroom spinners are the perfect engagement tool for your students! Whether you are distance learning or face to face with students use these spinners to randomly pick classroom prizes, facilitate reading discussions, and in morning meetings.
Redefining Classroom Management for Distance Learning also shows 6 techniques that can keep students engaged online!
I hope some of these classroom management tips will help you feel more comfortable as you navigate the online teaching world!
Pin the image below to save this post or read it later!