Social emotional learning (SEL) is an integral part of education today. I would say that more, now than ever, is the need for SEL in all schools. If you aren't already familiar with social emotional learning, also known as SEL, think of it as relationship building 101. SEL skills are not only needed for children, but for adults as well. They include processes such as recognizing and managing emotions, learning to care for others, and demonstrating responsible decision-making.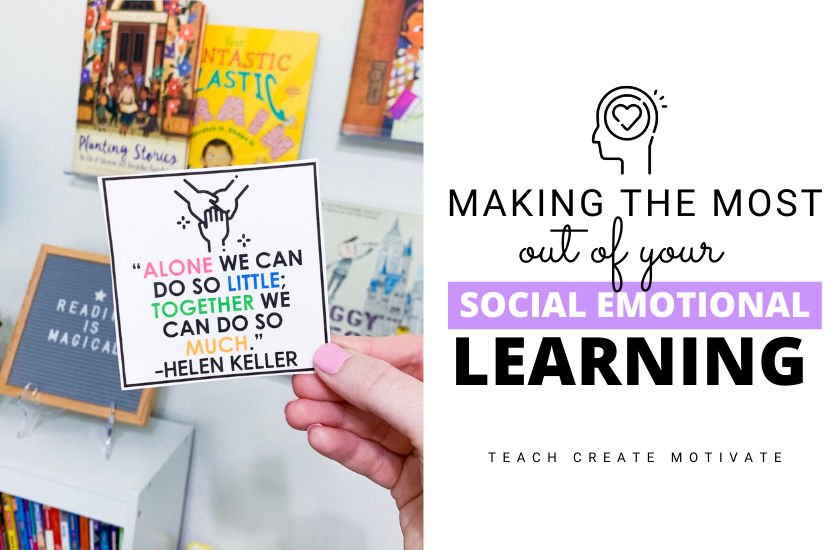 Trying to fit "just one more thing" into your already overwhelming classroom schedule might just put you over the edge! But don't stress – take a deep breathe because I'm here to share some ideas of SEL activities that you can incorporate today with things that you are already doing in your classroom!
Face to Face SEL Ideas
Daily Greetings
Stand outside of your classroom door as students are filing in for the day and not only give them a HUGE smile, but make it personalized! I love giving my students choices where they can choose how they want to be greeted. Since skin to skin contact might not be the best idea right now, you could have them opt for an air high five, an under the sea shimmy, or a twist and shout!
Student Check-In
As teachers, we don't always know what students have encountered that day before they arrive in our classroom. Sometimes it can be obvious that a student had a rough morning, but other times they may do a good job of hiding their feelings inside.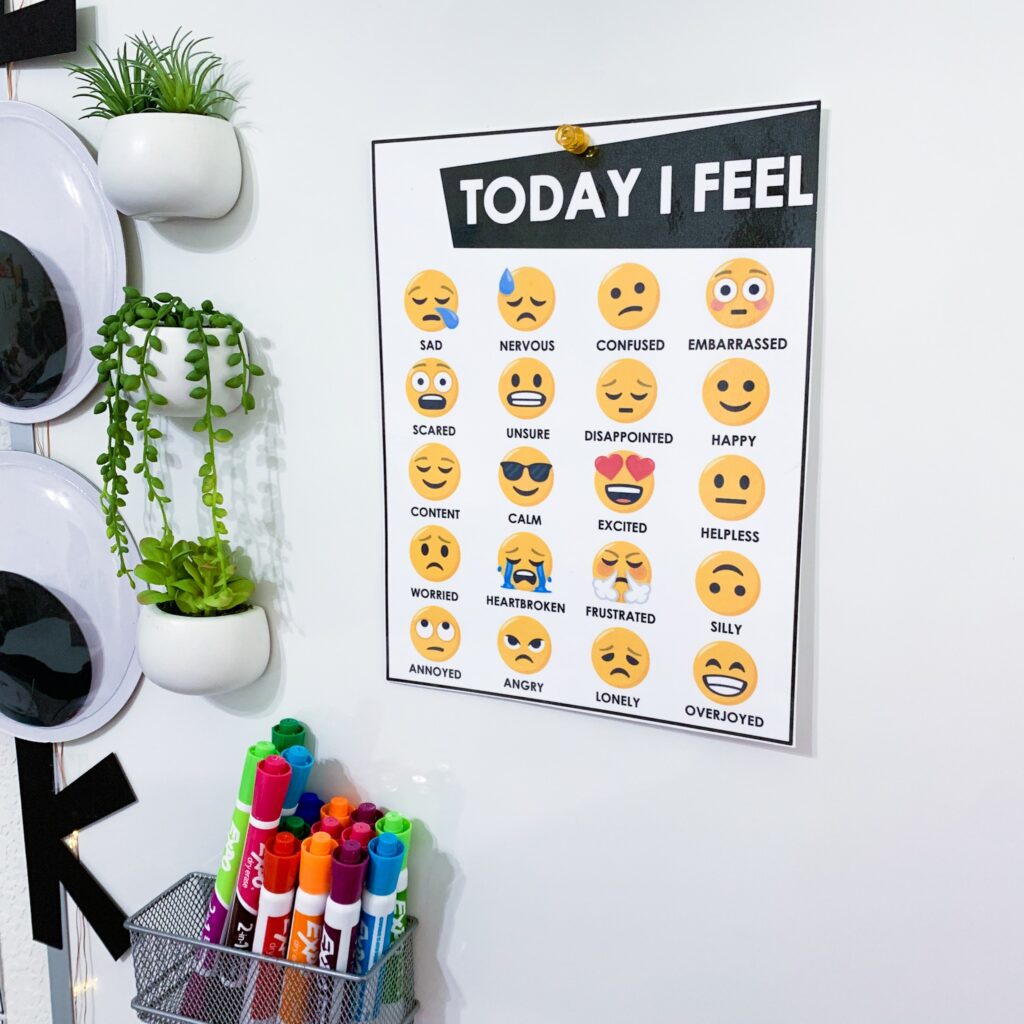 Doing a quick check-in with "Today I Feel" is a great way for you to know how to individualize your student approach. It doesn't require much time, but is a simple act that shows you care. Grab the FREE poster & slide here!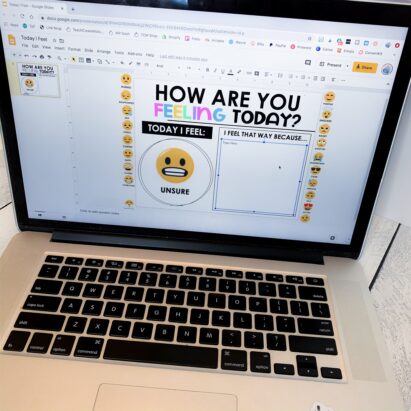 FREE!
Today I Feel Poster & Slide
Sign up below to get the FREE check in digital slide and poster straight to your inbox! The slide is perfect for a digital feelings check in and the poster works great on your whiteboard or in a calm down area!
Morning Meetings
You probably already do some sort of morning meeting even if you don't realize it! Morning meetings do not have to take long and can look however you want them to. I love including quick "I can" statements from students to set the tone for the day!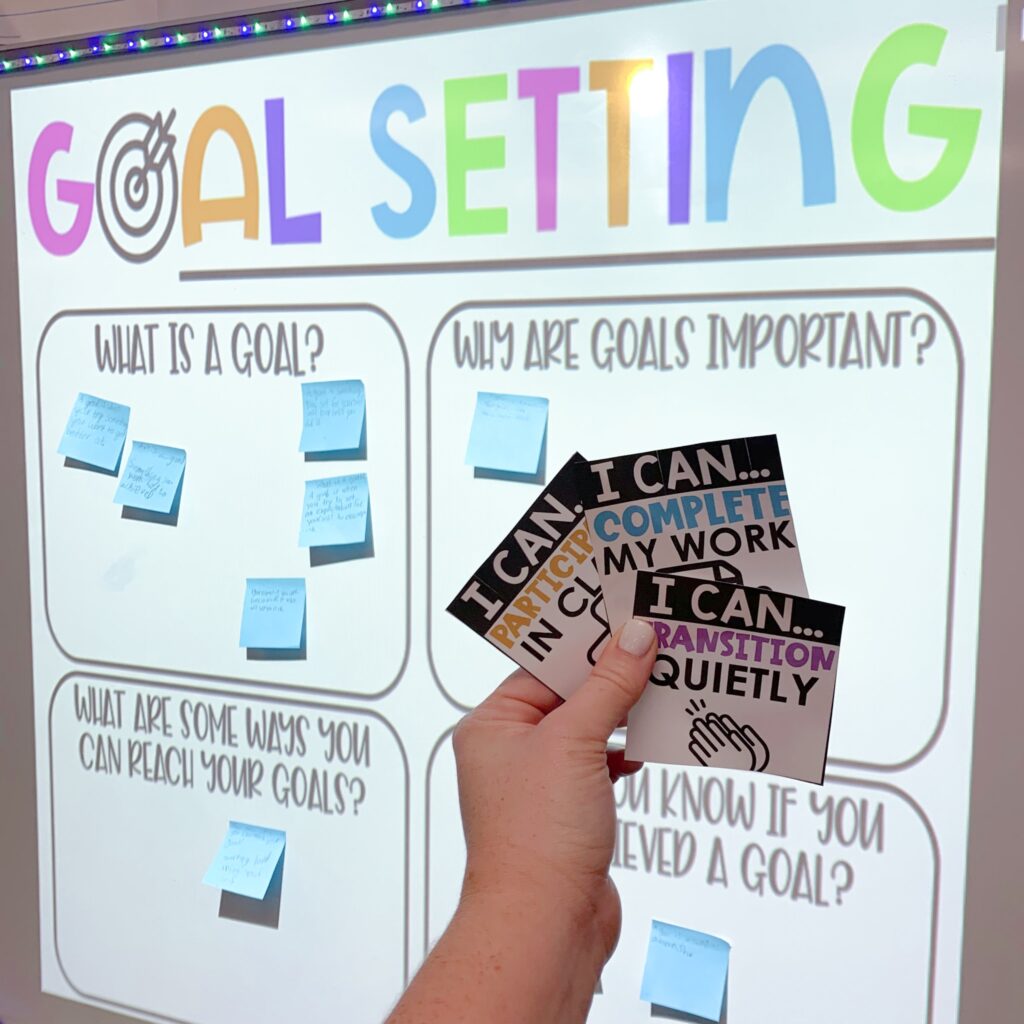 I have SO many morning meeting ideas already set up just for you! If you're a visual person, check out this blog post of Morning Meeting Ideas & Activities! I dive into specific details of how long your meetings should be and share resources on how to incorporate goal setting with your students. If you're a podcast junkie, like myself, add Episode 009: Morning Meetings to your playlist of things you don't want to miss!
Virtual SEL Ideas
Digital Journaling
A huge part of SEL is working through emotions and learning how they directly impact our behaviors. Allowing students the opportunity to "brain dump" what they are feeling on the inside can be so therapeutic without them even realizing it.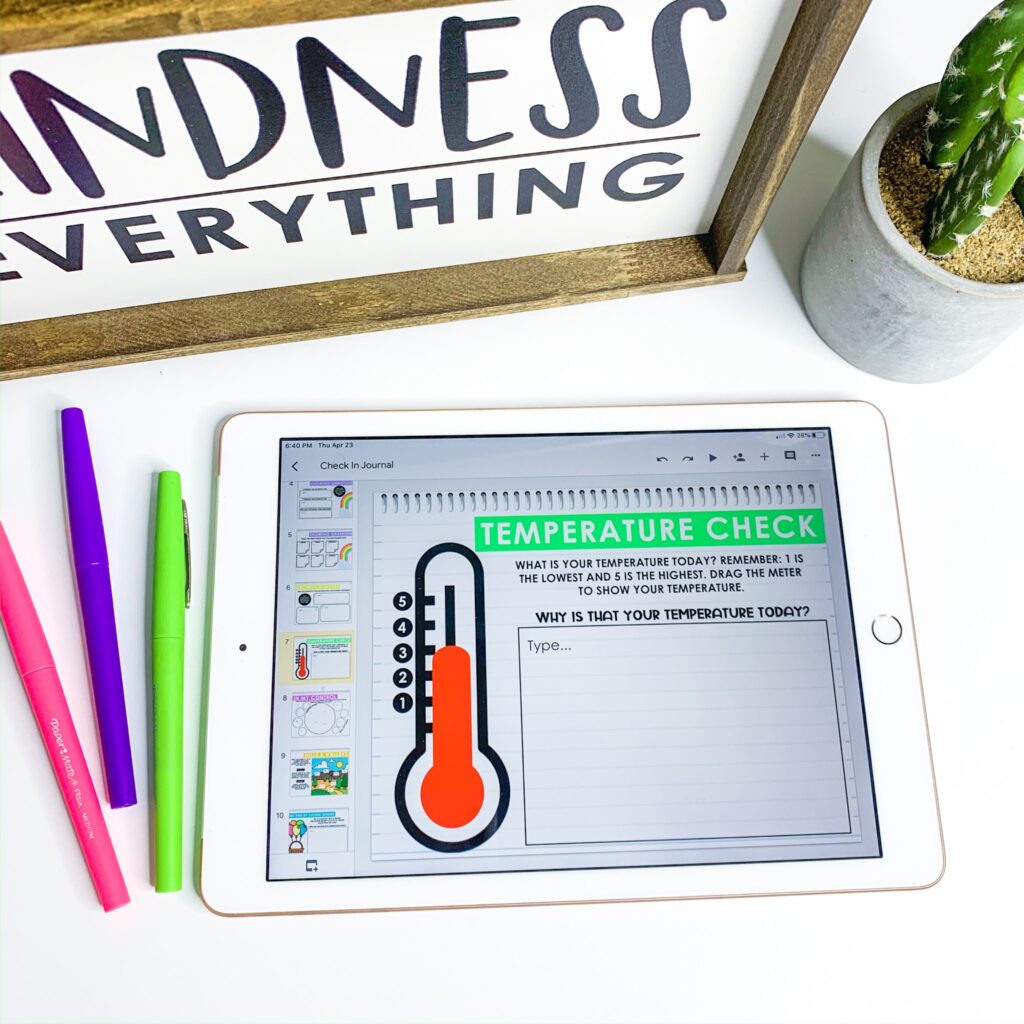 Using a digital student check in journal is one of my favorite ways to foster social emotional learning! This digital journal includes slides on how to fill your cup, what it takes to develop a growth mindset, and learning how to control the controllables!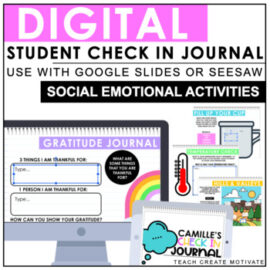 Distance Learning | Digital Student Check In Journal | Social Emotional Learning
This digital student check in journal is perfect to have your students check in and reflect. It can be used again and again. Assign it daily, weekly, monthly, whatever works best! These journal slides would make a great morning meeting activity and help foster social emotional learning.
Read Alouds
YES! You can absolutely do read alouds with your distance learning students! Don't let that big, bad computer screen make you think for one second that students don't love being read to! Read alouds can teach so many important life lessons to students!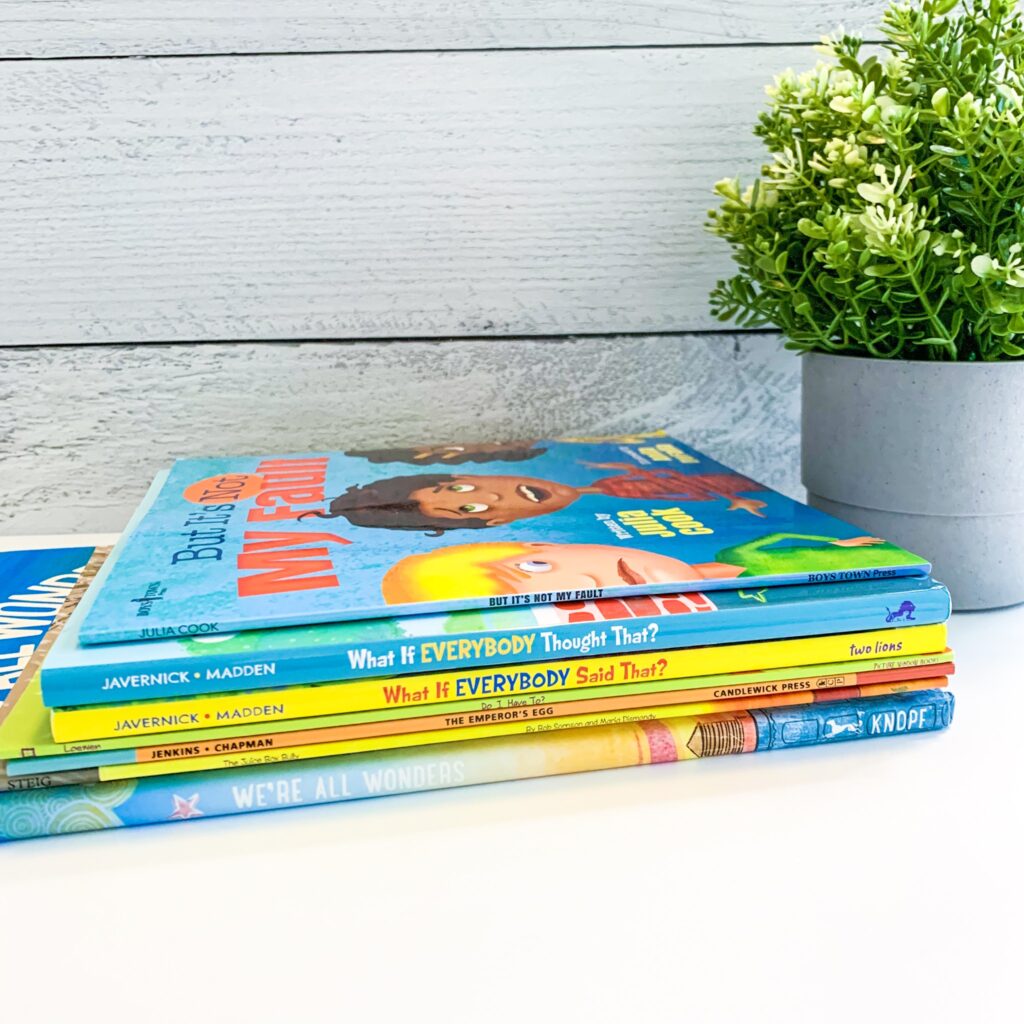 You can even make a poll of 3-4 book choices & let students choose which one they would like to read! If you or your students have a LearningAlly account, you can also share the book on the screen for your struggling readers!
Here are some of my fav books to choose from for your first VIRTUAL read aloud:
Hold Class Meetings
Class meetings can differ from morning meetings. In general, I would suggest having morning meetings more often & consistently vs. class meetings. Class meetings can happen once a month or anytime you have a class problem that needs to be worked through. My students love when we "Spin to Win" using our digital spinners! These are a must for classroom management when it comes to virtual learning!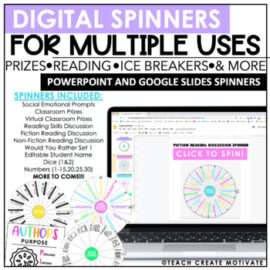 Digital Spinners | Classroom Management | Reading | Morning Meeting
These classroom spinners are the perfect engagement tool for your students! Whether you are distance learning or face to face with students use these spinners to randomly pick classroom prizes, facilitate reading discussions, and in morning meetings.
Social emotional learning is something that doesn't happen in one day with one lesson. It takes time and consistent work for students to begin implementing these strategies into their everyday lives!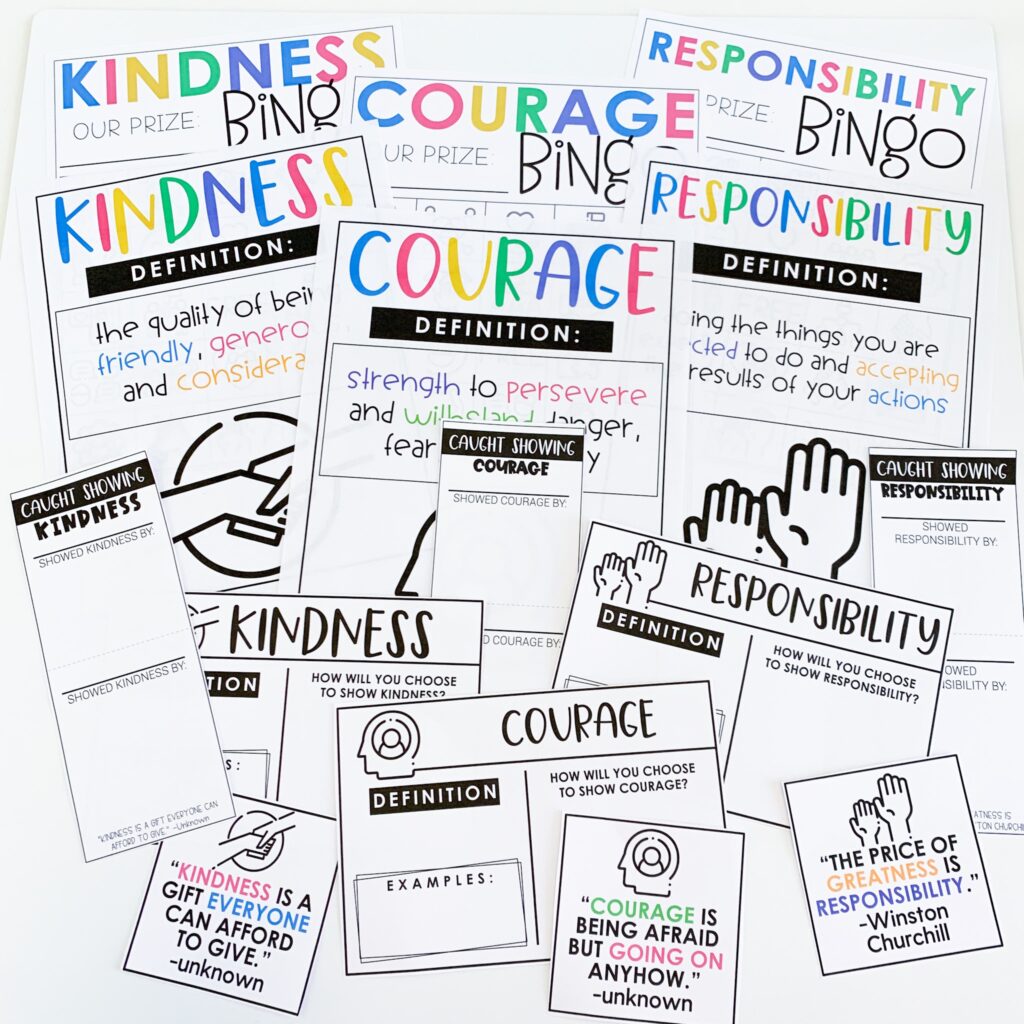 My suggestion is to pick one character trait and spend the entire week learning and demonstrating that skill throughout different interactions. Teaching character education in the classroom is a fantastic way to begin your social and emotional learning journey!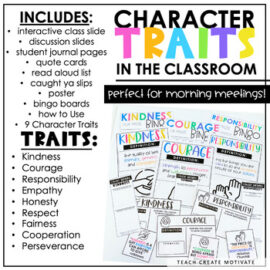 Character Education Bundle | Morning Meeting | Character Traits
This interactive character traits resource is great to teach during morning meetings! Use the slides, discussion and writing prompts, read aloud list, caught ya slips, and more to accompany your character education lessons in the classroom. Great for social & emotional learning!
Pin the image below to save this post for later!