So much excitement comes with a new year! It's a fresh start with new beginnings and a chance to better ourselves towards the person we want to become. Goal setting is such an an important skill that we must teach our students. Everyone has room to grow and become better! Here are 2 ways in which we can set students up for success by goal setting!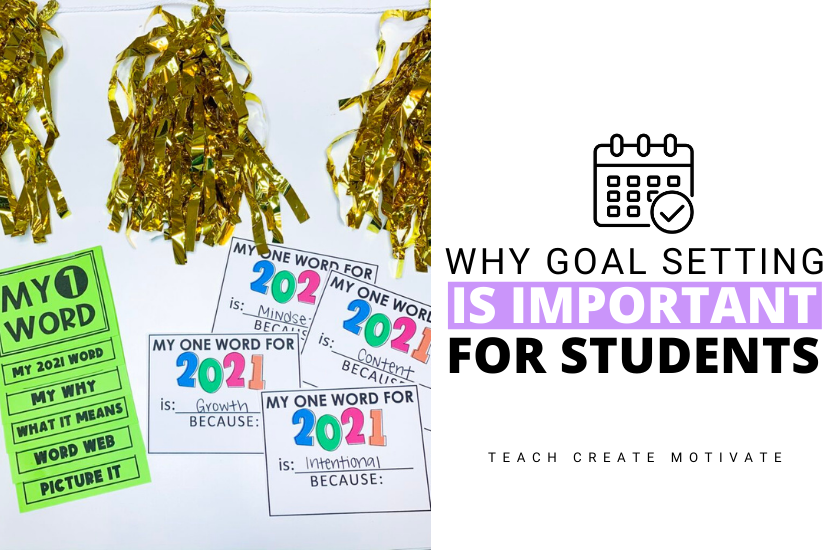 1. Take Time to Reflect
Before setting goals for the new year, it can help to take a few minutes and look back on the previous year. Have students brainstorm a few things that they wish they had accomplished last year. After doing so, help them set a goal AND action plan in place in order to achieve it!
Goal setting is a life skill that we want all of our students to have. By using this New Year's flipbook, they not only can set goals for 2021, but are able to reflect upon what they did and didn't like in 2020. This flipbook gives students the opportunity to set resolutions for the new year! These new year resolutions and goals can be school, home, or personal related.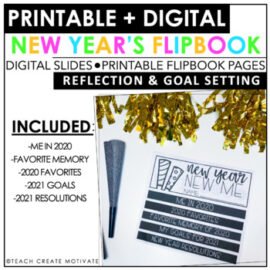 New Year's Flipbook (Digital & Print)
Celebrate the new year in your classroom with this fun and engaging activity! *UPDATED for new year-2021!!* DIGITAL VERSION ADDED!
You can teach students about goals and resolutions throughout your morning meeting time the first week back after winter break! Using the digital version of this flipbook along with "I Can" statements and goal cards is a sure way to start your students off on a good note for the new year!
Student Goal Setting Cards | I Can Statements | Editable
Encourage student goal setting with 30 different student desk reminders in the form of "I can" statements. This resource is editable so you can make your own desk reminder cards for students. These student reminders go great on the corner of a student's desk-they even fit PERFECTLY in the target adhesive pockets!
2. Be Intentional
What I mean by this is to teach students to focus on one thing at a time. I love that students aren't afraid to dream big, but it's important that we teach them how to break down those dreams into actionable goals! Have students pick ONE WORD to focus on in 2021! This is a perfect way to break down goal setting.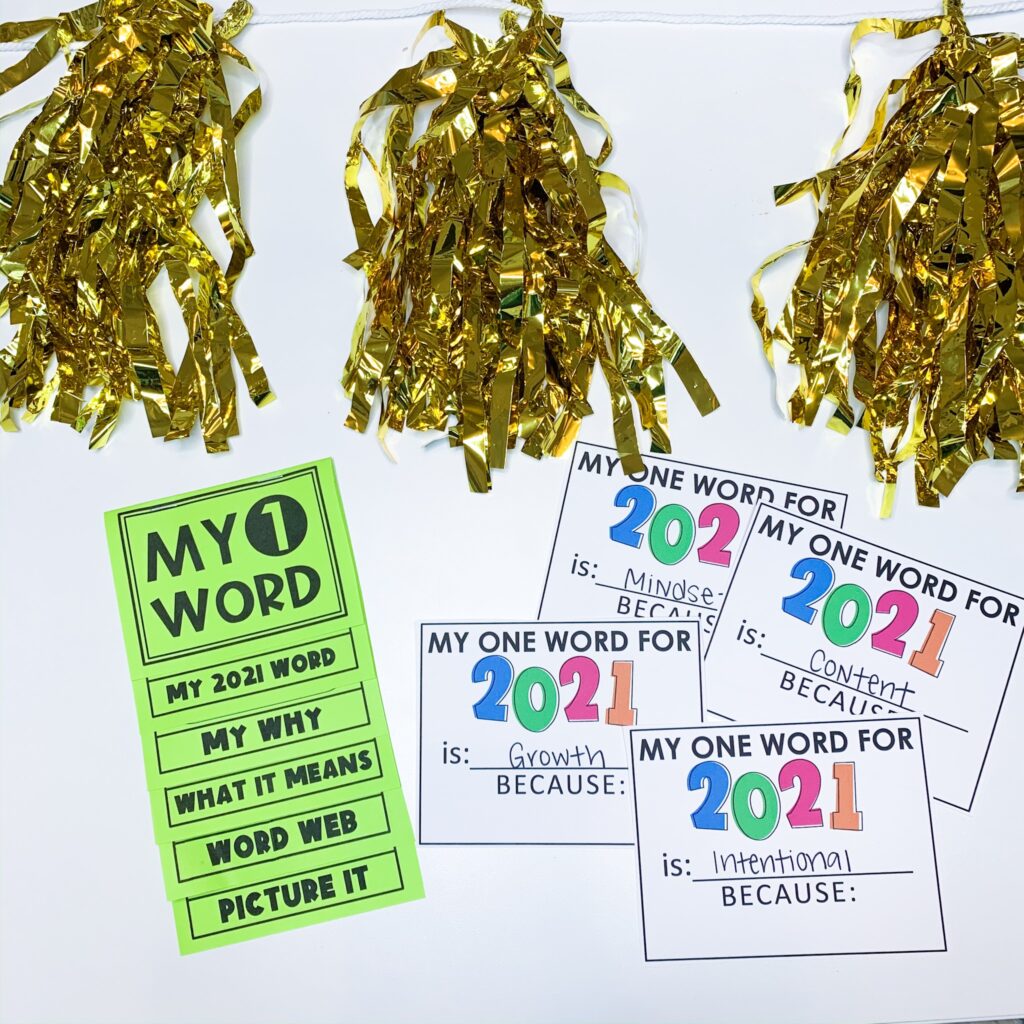 After winter break is a great time to do this because it's a new year where they can set their intentions. One word cards are simple, but effective because it allows students to put their thoughts onto paper. Once their "one word" is chosen they can then elaborate on the word with this FREE mini New Year flipbook! Click the link below to grab your FREE one word cards and mini flipbook now!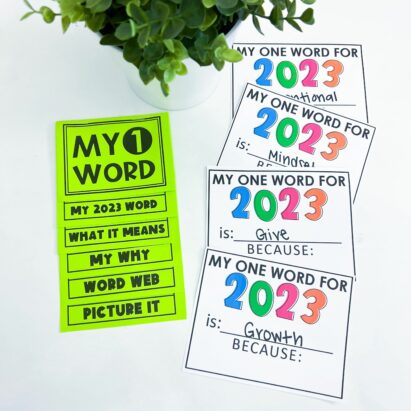 New Year Freebies
Help students set goals with picking one word for the new year. These one-word cards and one-word flipbook provide an engaging way to do this with your students after the break!
One word cards make a great bulletin board or door decor set to brighten up the classroom! I like to display them for the rest of the year or at least for the duration of January depending on what else I want to showcase later on. Have students come back to them later as a check-in and use it as a reflection upon their 2021 goals!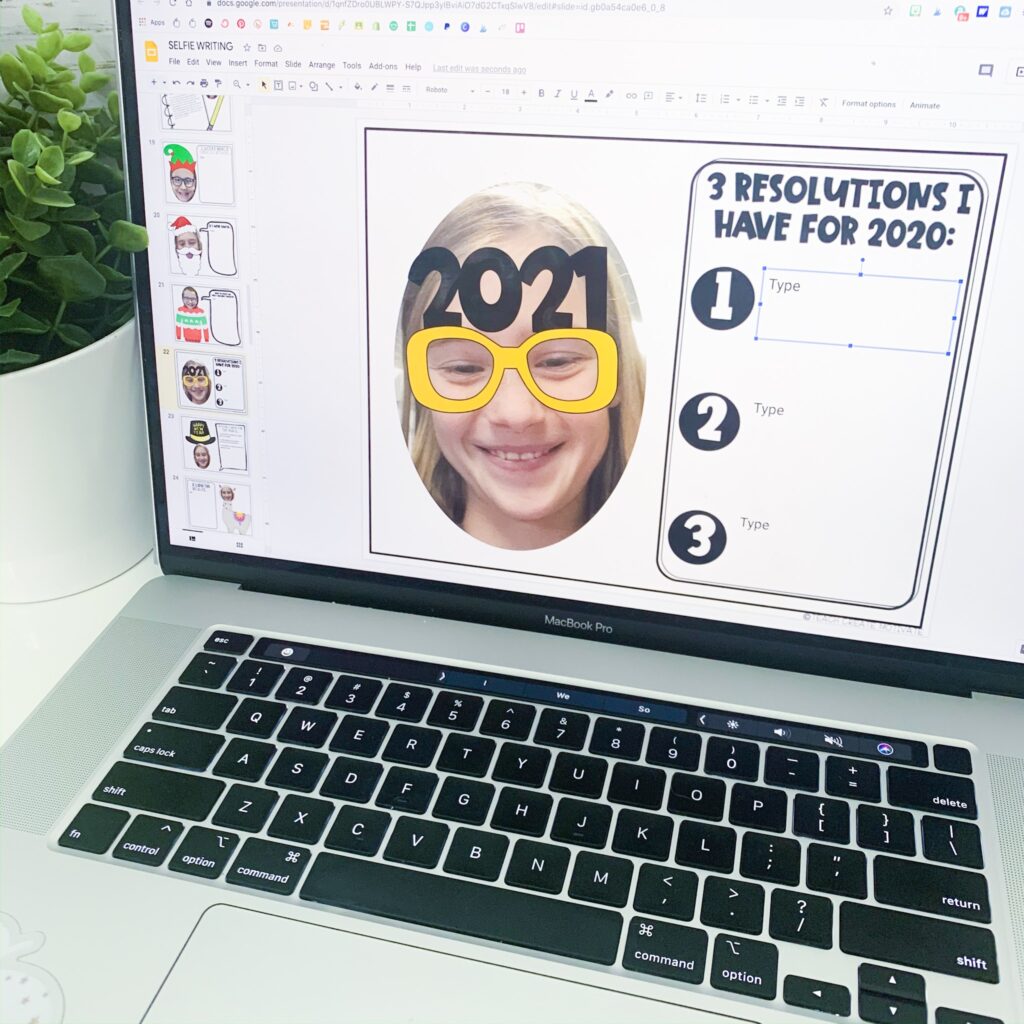 When discussing goal setting, don't forget to incorporate some fun! By using these digital-themed selfie writing prompts students are able to "take a selfie" and complete the various sentence starters. For example, students can share "This year I want to…" and "3 resolutions I have are…" These writing prompt ideas are perfect morning work to go along with students' New Year flipbook!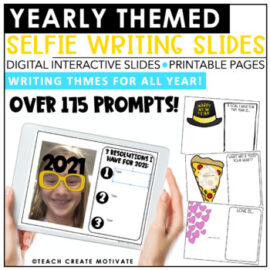 Distance Learning Digital Themed Selfie Writing | Slides | for Google Classroom™
You will love these themed and holiday writing pages. These selfie writing prompts pages can be used in print or for digital writing (version to be used with Google Slides™, Seesaw, Canvas, Teams, or PIC Collage,). Have your students "take a selfie" with over 100 writing prompts.
As you can see, goal setting is so important for our students. Morning meetings, between Zoom meetings, or at the end of the day are all great options to take time to teach students how to achieve their 2021 goals!
Pin the image below to save this post for later!