I. LOVE. AMAZON! I am always on the hunt for some favorite finds for the classroom. Here are some of most recent amazon teacher favorites for the classroom.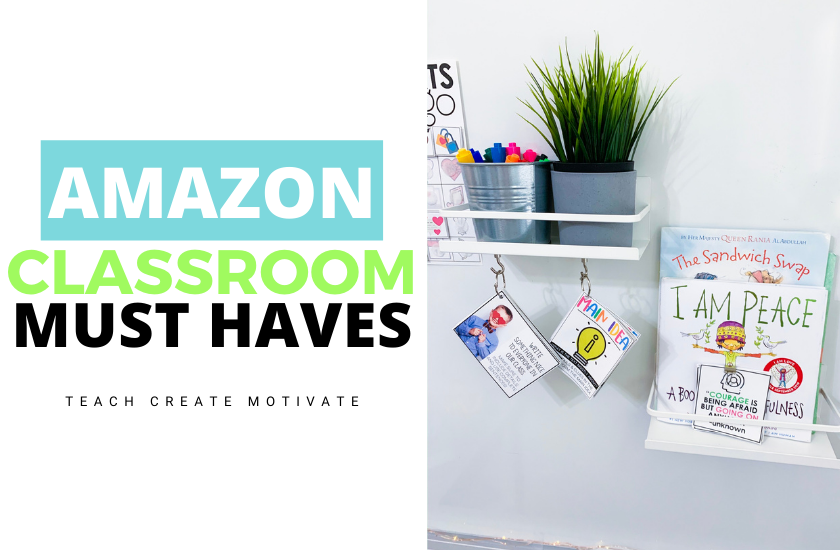 1. Magnetic shelves
This amazon hack is the most favorite thing I have EVER discovered! I really wanted some shelves for my whiteboard but couldn't' find any that weren't too big, long, or different colors. A simple and clean classroom environment is my favorite so I went to Amazon to do some searching. When I discovered these magnetic spice racks and immediately ordered them hoping I could fit some books on them! SCORE!!!
They are sturdy, durable, and can be used to hold so many things!
2. Magnet dots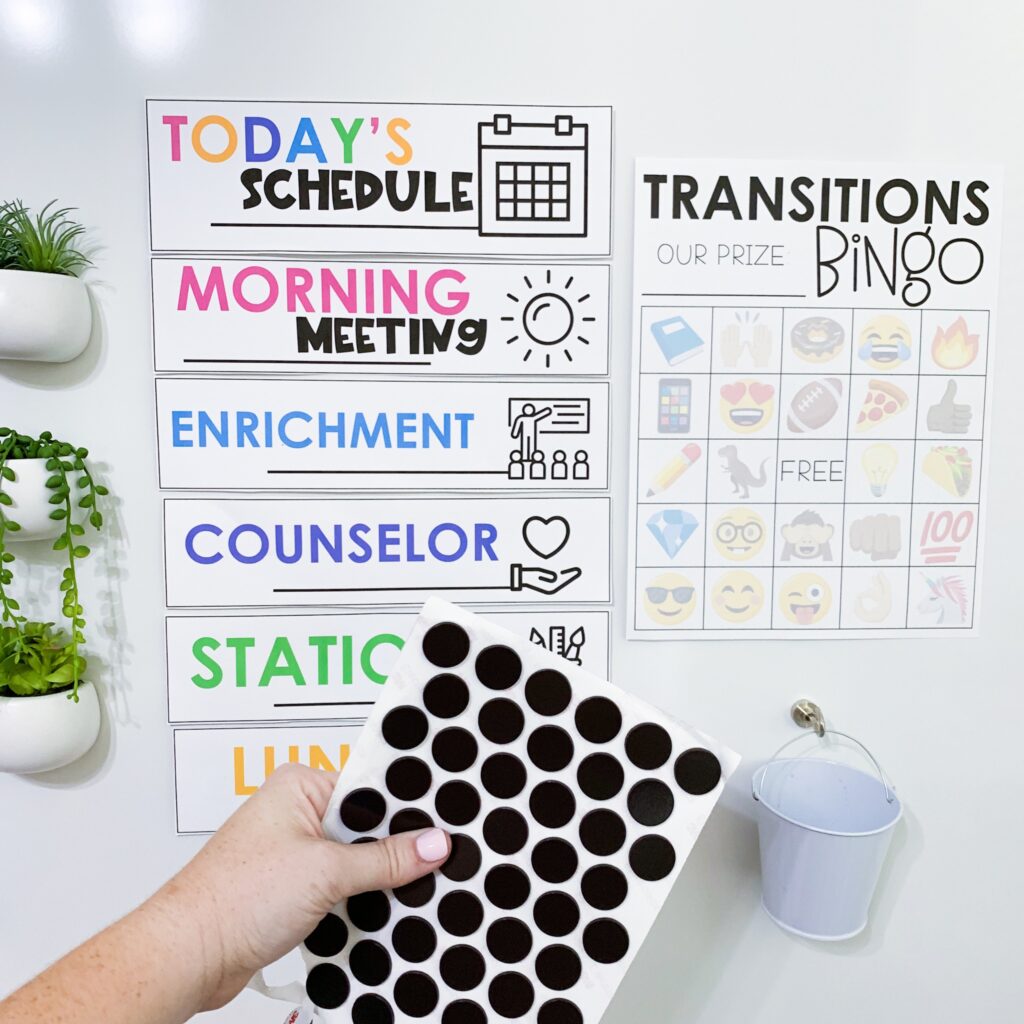 Gone are the days of cutting pieces of magnet tape for things to put on your white board! My coworker showed me these magnet dots and I love them! They are strong enough for any printables or posters and they're a breeze to use.
3. Plastic Envelopes with holes
Okay this is definitely another one of my favorite amazon classroom finds! These plastic envelopes have a velcro closure and the best part…holes to go in binders! They are the perfect size for any printable pages. I use them to keep my Classroom Management Games in perfect condition!
4. Mesh Zipper Pouches
There are so many possibilities with these mesh zipper pouches! They are great for storing classroom materials or even for individual student storage.
5. Small plastic binder pouches
If you have small materials and want to store them in binders or plastic containers, I highly recommend grabbing these small plastic zipper pouches! I use them to store Classroom Management Bingo pieces in binders. This makes them so easy to grab.
6. Clear library shelves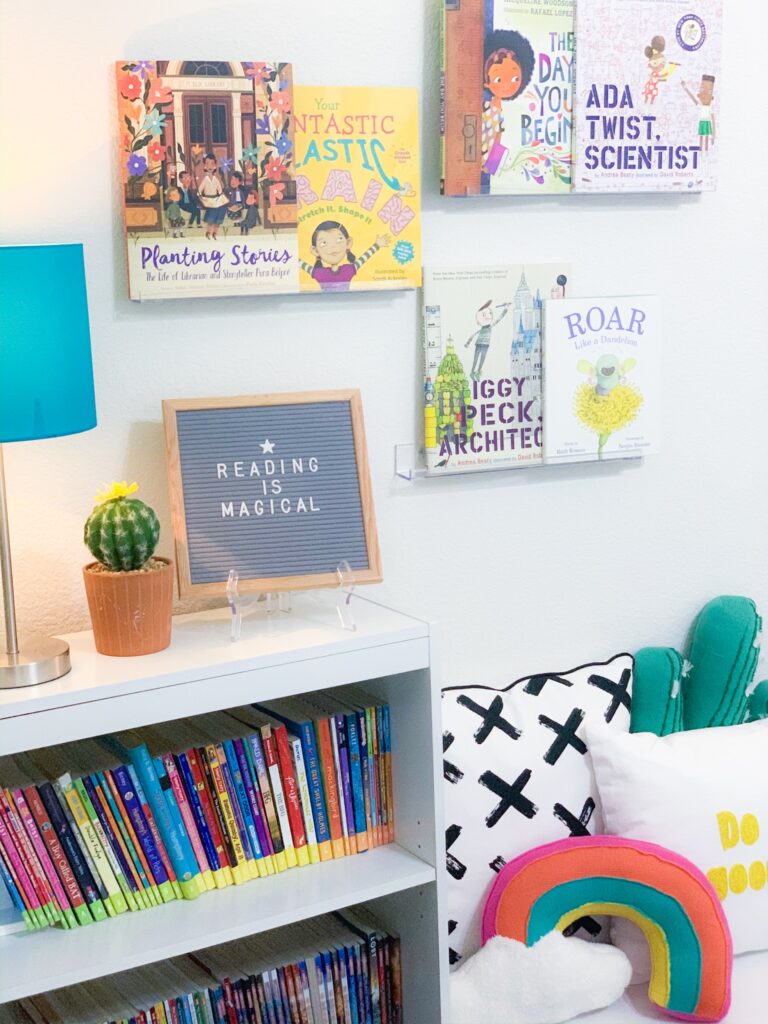 These clear acrylic shelves are SO beautiful and functional. they each hold 2-3 books and can be staggered in your classroom library. If you can't attach things into your walls, you could try heavy duty command strips! They are also super affordable.
7. Slides wireless presenter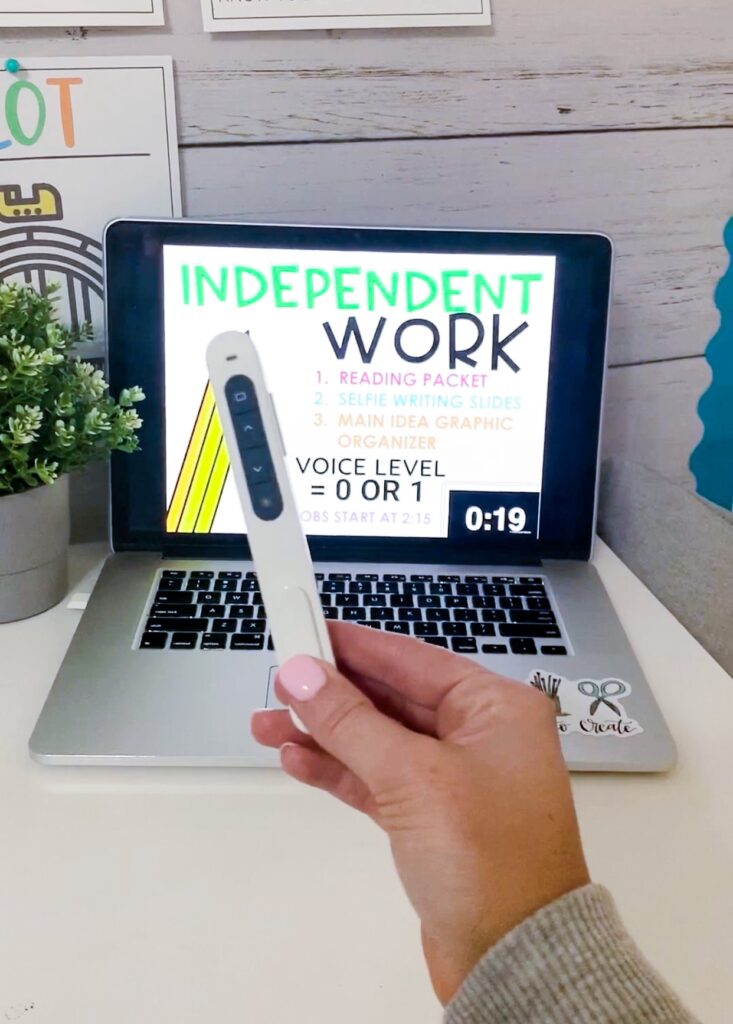 Having a wireless presenter is so handy. You can start and transition your class slides from anywhere in the room. They work seamlessly with Class Slides with Timers too!
8. Magnetic Dry erase pockets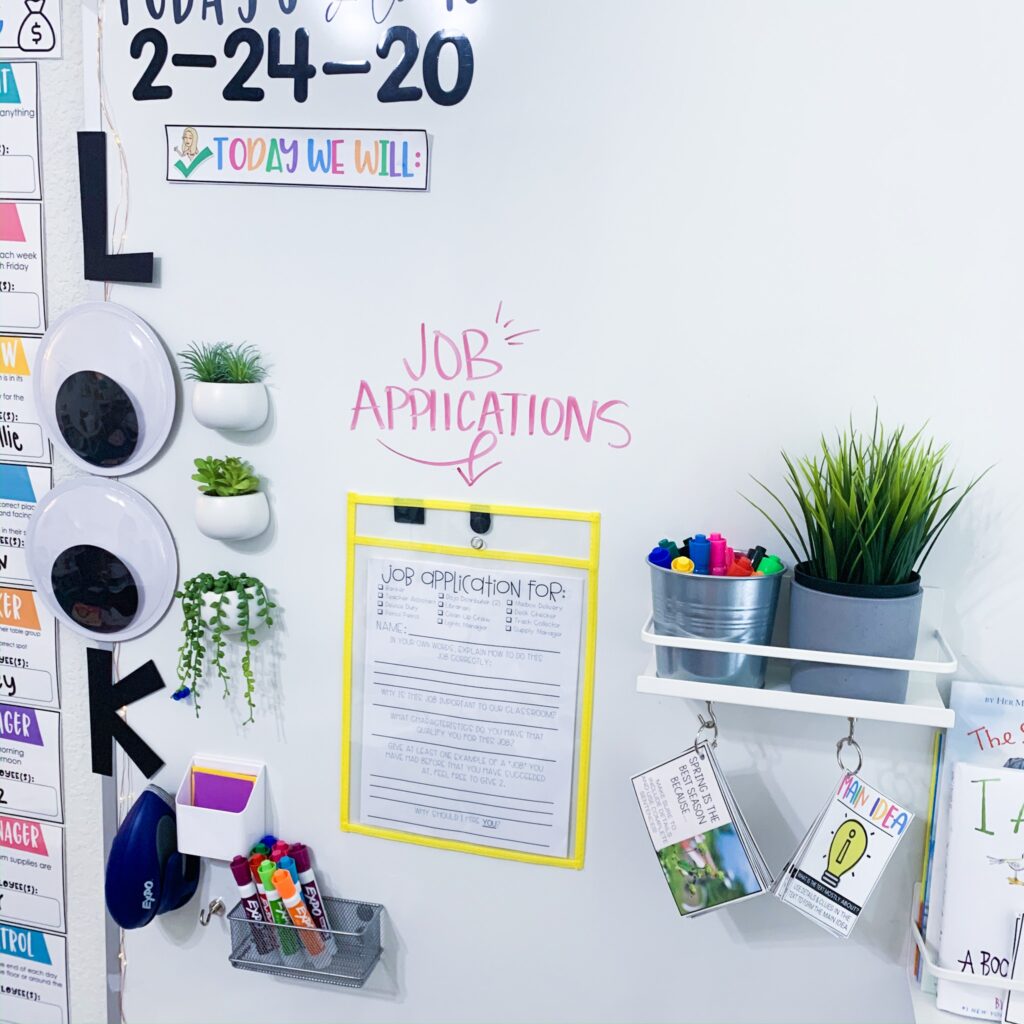 As teachers we love dry erase pockets for different classroom uses. When I discovered these that have magnets on the back I was hooked! Use these for any papers or materials you want to easily have accessible for your students on your whiteboard.
9. Acrylic book stands
I love displaying books on top of classroom library shelves. I usually use some kind of photo frame stand, so when I saw these clear acrylic book stands on Amazon I knew how perfect they were! You can use them to display new read alouds, frames, or a letterboard!
10. Plastic storage
Teachers LOVE storage. These clear plastic containers in the large and small size are my absolute favorite. They stack on top of each other, and the small containers fit inside the large ones! They are what organizational dreams are made of!
If you want to save this post for later you can pin the image below!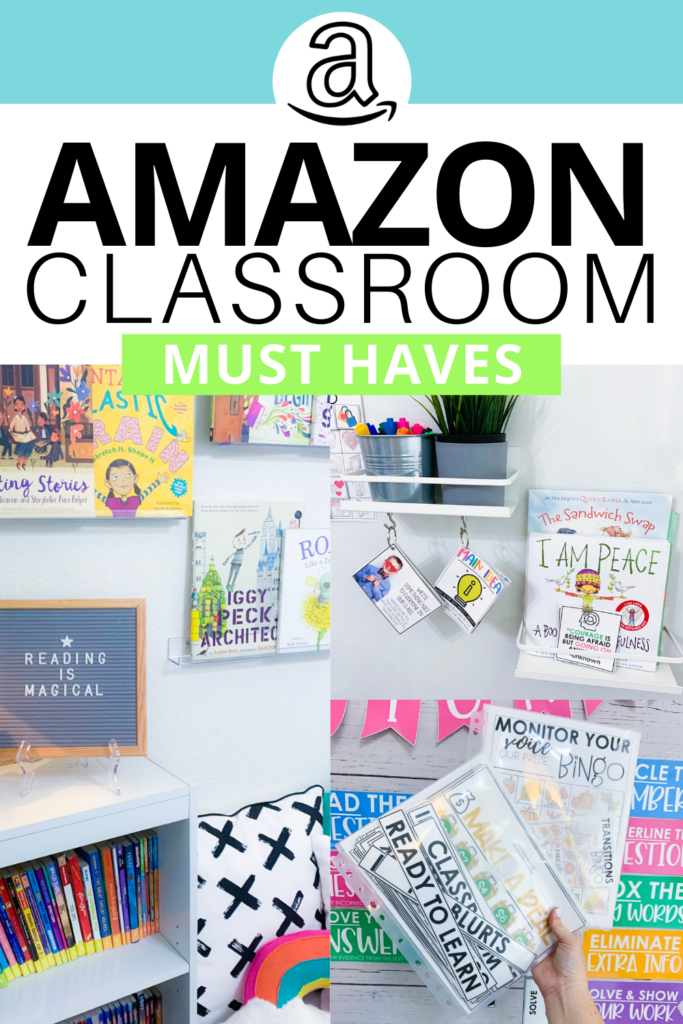 Looking for more amazon teacher favorites? I have two other blog posts with more favorites! You can read them HERE and HERE!
Happy teaching!