Have you heard of the app Epic? Oh my GOODNESS! It is by far
now one of my favorite apps for the classroom! Not only is it free (hey hey!!),
my students LOVE it. I mean L-O-V-E!
What it is is a major hub for a TON of free books your
students can read and listen to. A lot of them can be read out loud. Some of
them are just for them to read. I use this app mainly during daily 5 for
"listen to reading". Another way I love incorporating it is with my student who
is still learning to read in English! Listening to a story on Epic is not only
way fun and engaging for him, but is easy for me to document and help him with
this process if I am busy with other students.
What you do first is make a class. It asks you to put all
your students names in. You can even have multiple teacher accounts/classes on
one app!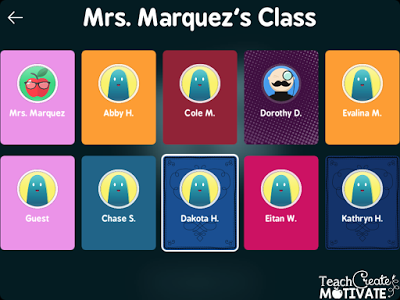 Whenever your students first open the app, they select the
book topics and genres they like the best. I have mine pretty much select almost
all of them. After you have your students set up they can begin listening and
reading! There is a huge amount of books available on the app! After they use
it for a while, the app starts to recommend books for the individual students.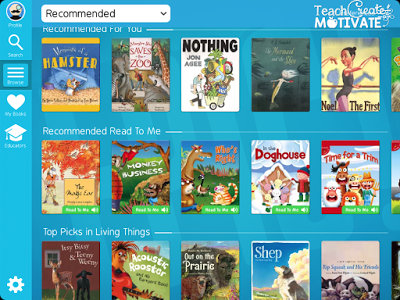 They can also customize their profile and character if they
choose. In the profile screen it tells them how many books they have finished,
hours they have read, and pages flipped (hellooooo managing their independent
reading!) As a teacher I like to look here and there at their "reading log" to
see what they are reading..if they are finishing their books..etc… This tells
me if they are on task and taking it seriously or playing around 😉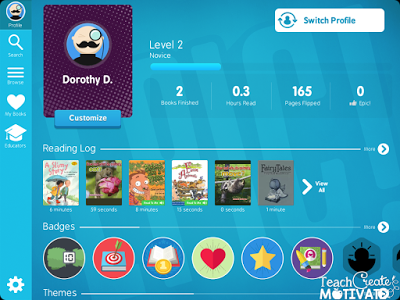 The students can even collect badges for certain things.
This just makes it even more fun for them!
If they are listening or reading a story, they can save it
in "My Books" and it saves their place!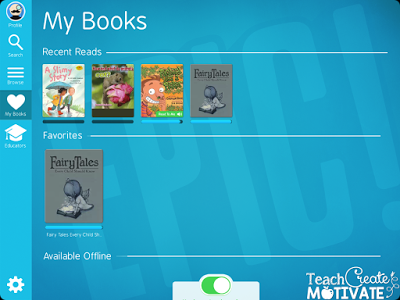 I just really CAN'T believe this app is FREE! I love that it
easily used with 1 or 2 ipads in our classroom. If your students have their own
ipad then that is great too it could be installed on each one! I plan on using
this app all year long in my classroom and even sharing it with my parents. I
hope you check it out and love it as much as we do!!